Box of Style by The Zoe Report is a quarterly subscription box that delivers fabulous fashion and beauty items right to your door. Each box is curated by Rachel Zoe and her team at The Zoe Report. Subscriptions are $99.99 per quarter and each Box of Style has at least a $400 retail value. With today's Box of Style review, we're unboxing the Fall 2017 Box of Style.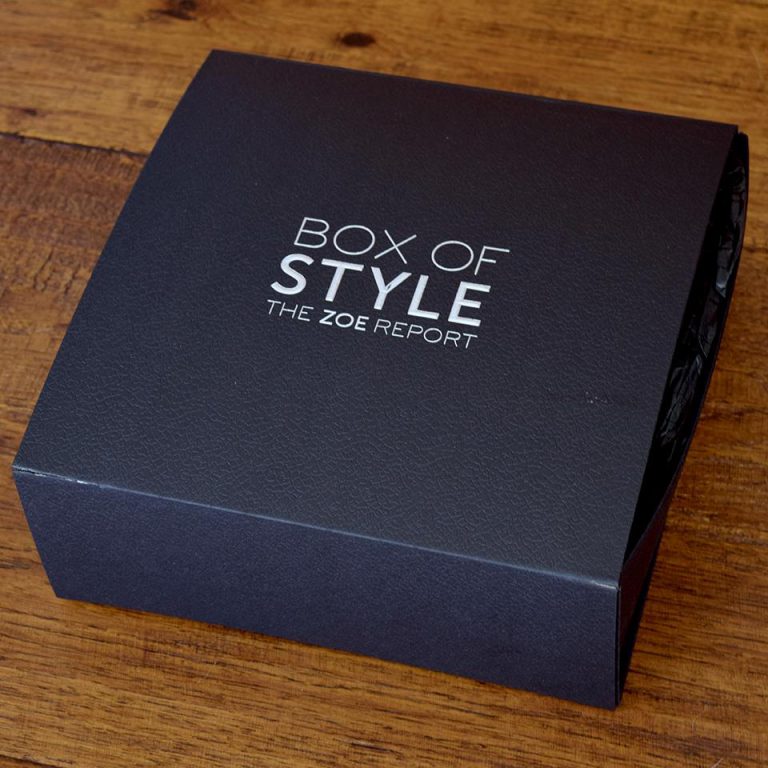 Box of Style includes a brochure with a note from The Zoe Report Editor-in-Chief, Rachel Zoe and descriptions for each of the items in that season's box. There are also useful beauty and style tips,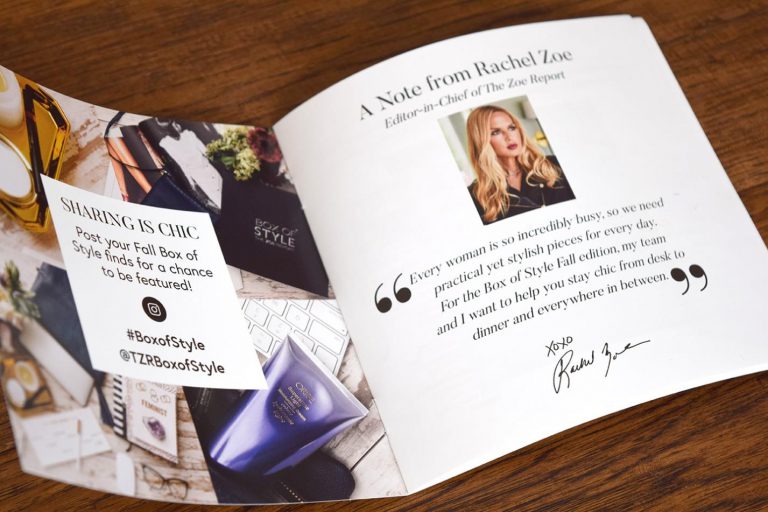 Here's a first look into our Fall Box of Style. We love that each of the items is individually wrapped – it makes it more suspenseful!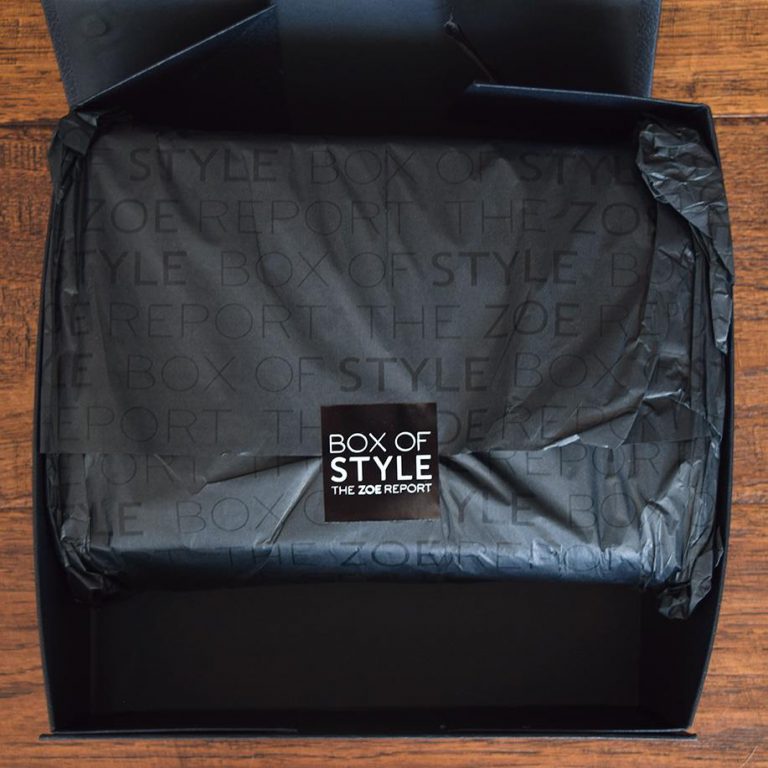 Inside the Fall 2017 Box of Style
There were 6 fashion and beauty items in our Fall 2017 Box of Style. First is this chic and versatile, Rachel Convertible Clutch from GiGi New York. This bag has a $195 retail value and is the perfect bag for day or night. You can fold it over and carry it as a clutch or attach the included strap to wear as a cross-body bag. Bonus, it can easily fit your iPad or laptops up to 13"!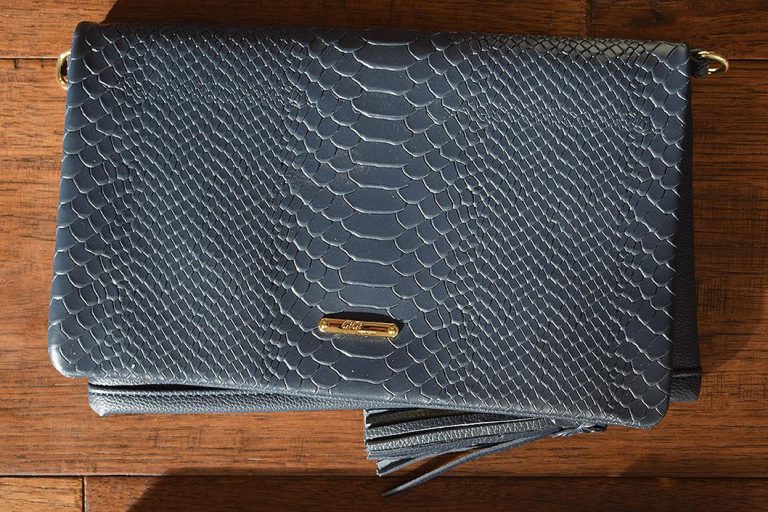 Next are the Two-Diamond Rings from LA SOULA. Subscribers received their choice of Yellow, White or Rose. You can wear the rings alone or together to add a touch of sparkle to your look. These simple and classy rings have a $176 value.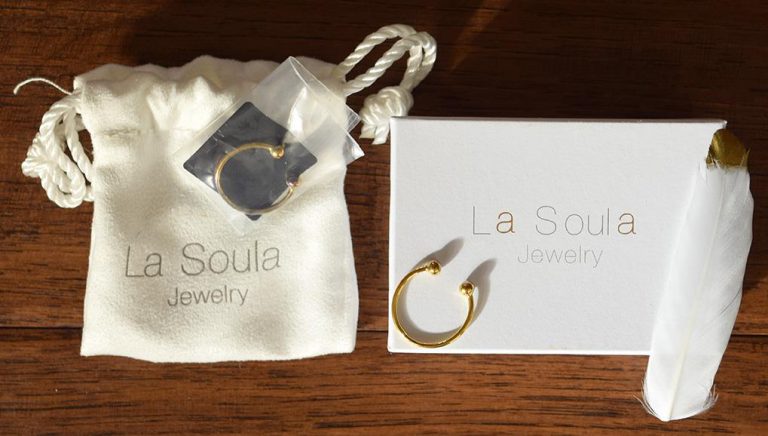 We are so in love with the ORIBE Supershine Light Moisturizing Cream included in the box. Just work this lightweight cream into damp or dry hair to give your tresses some added moisture. I've been using it instead of my usual leave-in conditioner and love that it doesn't weight down my hair. It also smells amazing. This ORIBE cream has a $52 retail value.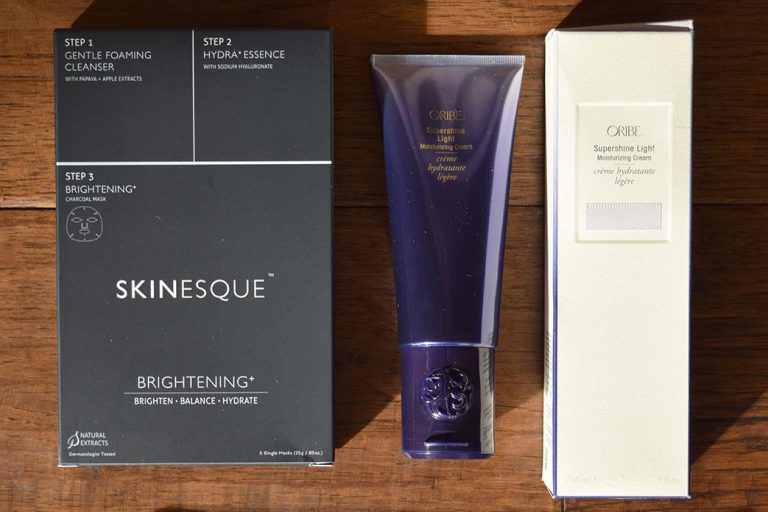 To give your skin a real treat, Rachel Zoe included the 3-step Brightening + Charcoal Mask by SKINESQUE. Retailing for $35, this three-in-one facial regimen uses charcoal to give you a deep clean and natural ingredients to brighten your skin. Our skin looked and felt amazing after just one use.
The next Fall beauty treat is the NUDESTIX Pulse Gel Color Lip + Cheek Balm. This is another versatile must-have for women. You can use the stick to add some color to your lips or cheeks. It comes in a sleek case with built-in mirror and a pencil sharpener that attaches on the end. This NUDESTIX beauty treat retails for $24.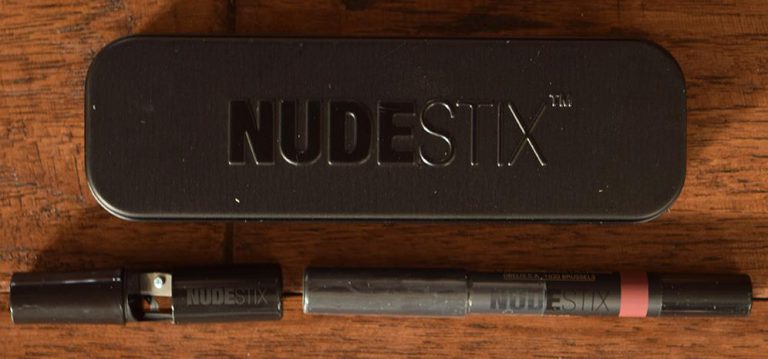 Finally, we have the gorgeous Gold Catchall Tray by ODEME. This shiny, gold, porcelain tray is perfect for holding jewelry, keys, or knick knacks. I use it on my desk to keep things organized. This tray has a $45 retail value.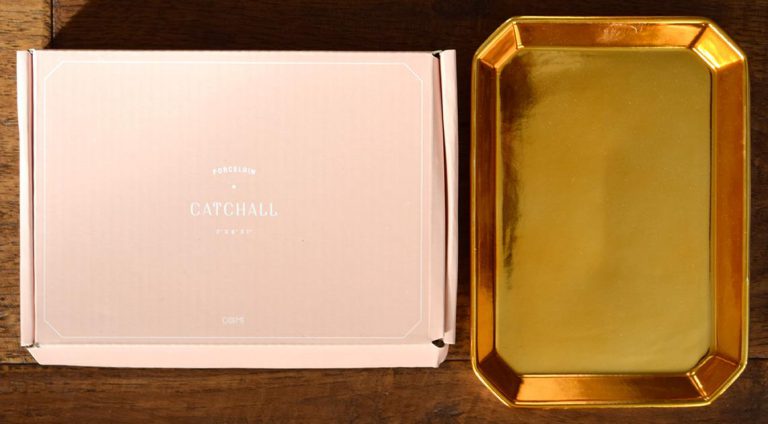 As usual, Rachel Zoe and her team at The Zoe Report have chosen and amazing collection of products perfectly suited for Fall. Which was your favorite products from the Fall 2017 Box of Style?