Fashionsta is a subscription box that delivers a curated assortment of pampering beauty products to your doorstep every month. The box is quite affordable with prices starting from $19.99/month, but they deliver $100-$150 or products. I thought this seemed too good to be true, but I was VERY shocked by how many high-quality, expensive items they included. This is my new favorite beauty box, and you'll soon see why!
My box arrived promptly, and everything was packaged in a sturdy black cardboard box. There was tissue paper and paper squiggles on the inside, which sufficiently protected the products. I really loved the packaging of this box; the tissue paper was personalized, and sealed with wax! Just opening it felt like a luxe experience.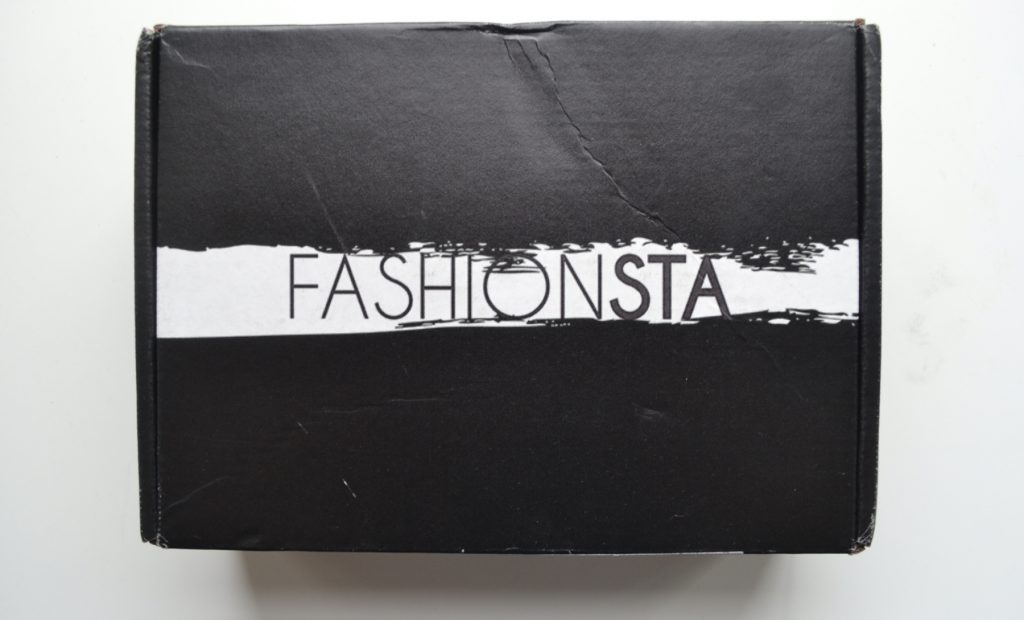 The first thing I pulled from the box was a note from the SEO of Fashionsta, Shadi Ghanim. She welcomes subscribers to the box, and tells them that they are about to receive $100-$150 of awesome beauty products!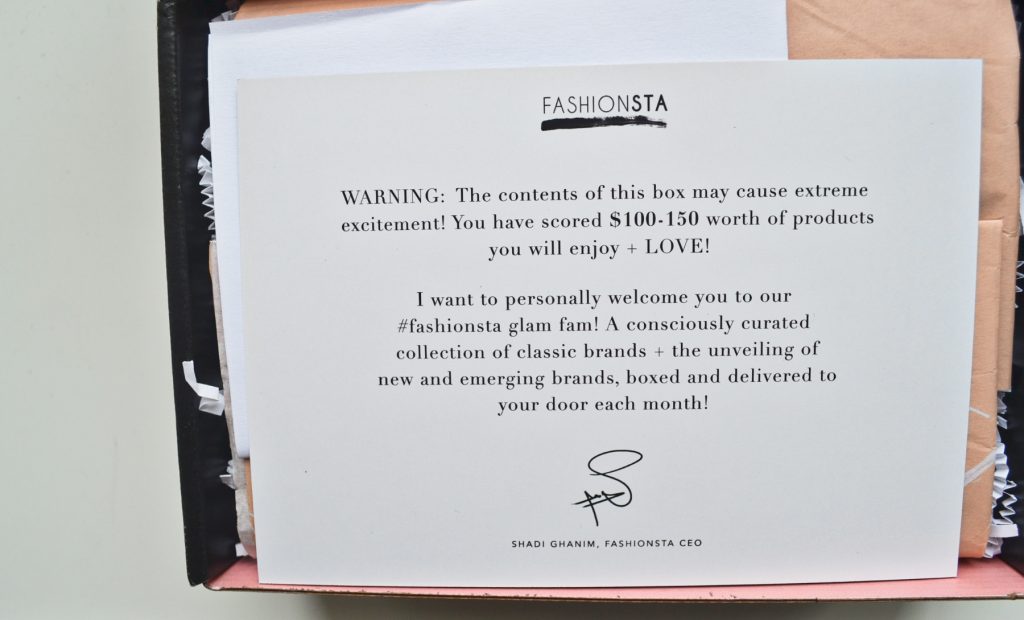 Underneath was a layer of tissue paper, sealed with wax. I've never seen that in a subscription box, and I love it! Tiny little touches like this can really push a box's packaging to the next level.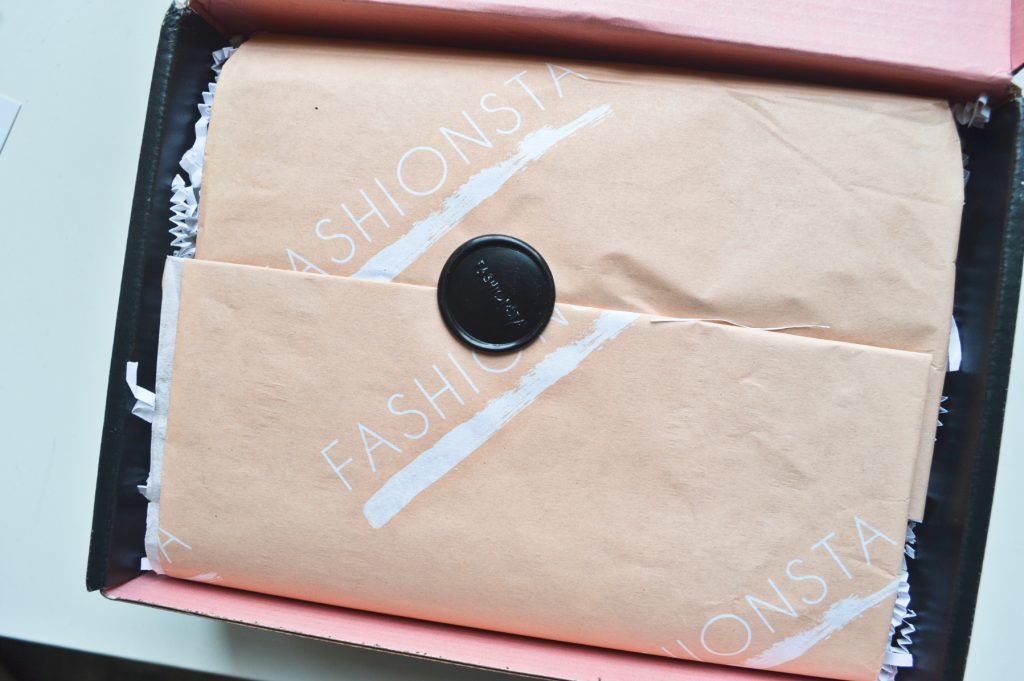 The beauty products were packaged neatly in the box, and everything arrived undamaged. One of the more delicate items was packaged in bubble wrap, but the paper squiggles were sufficient cushioning for the rest of the products.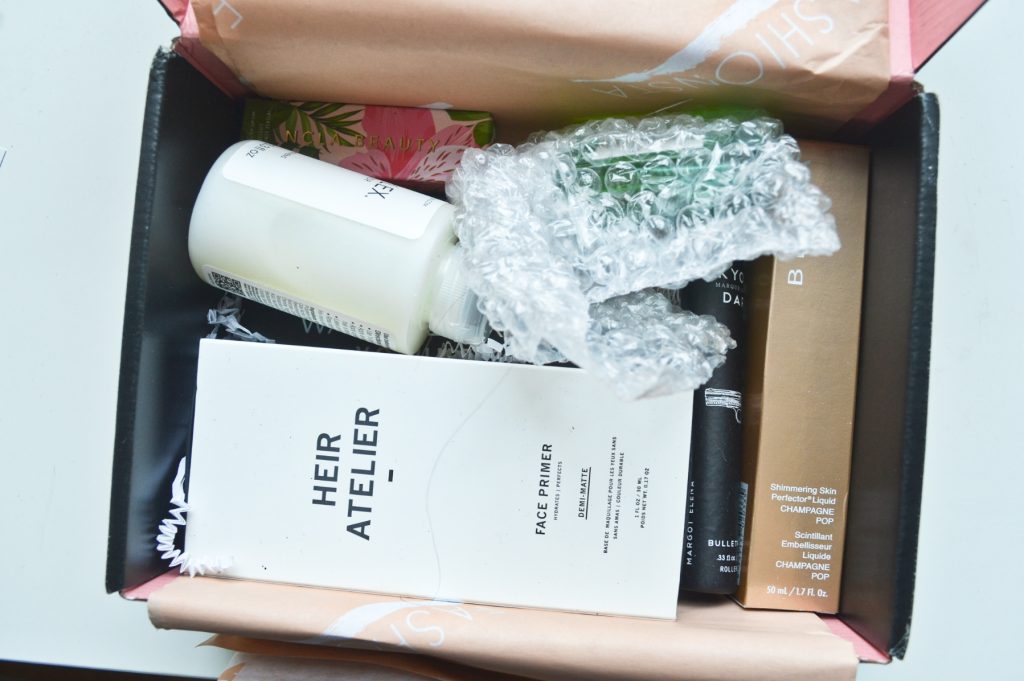 There were a total of 6 products in June's box: a skincare product, a haircare product, a perfume, and four makeup products. All of the products were full-sized, which was a welcome surprise to me.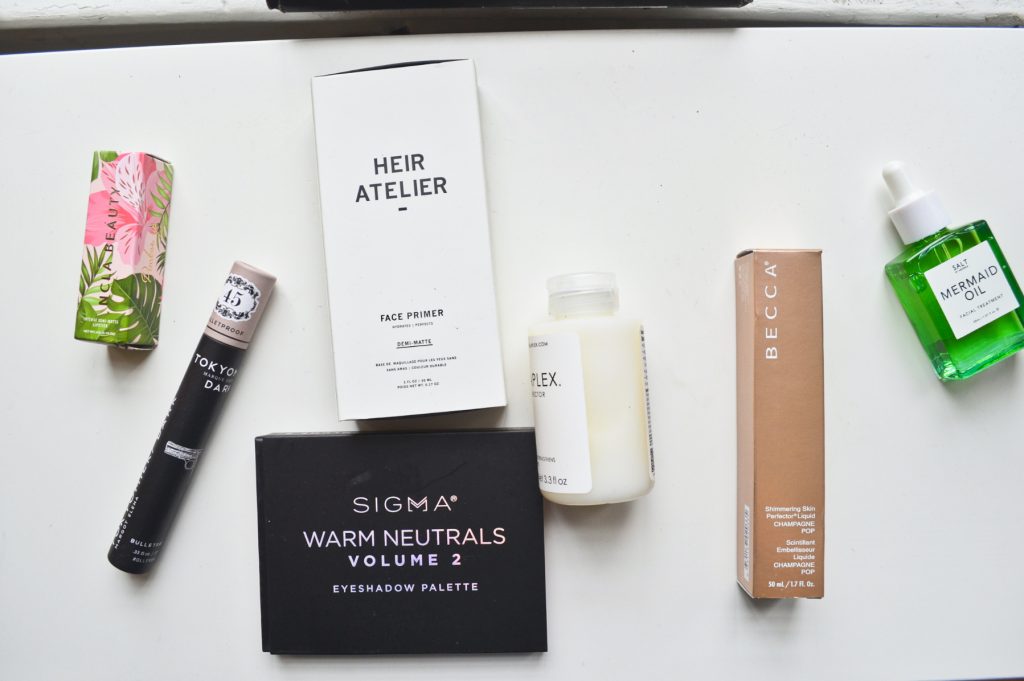 All right, let's dive right in and take a look at each product in June's Fashionsta box.
Mermaid Oil Facial Treatment – Salt by Hendrix ($39)
I was so excited to see this product in my box!! I love pretty much any beauty product with the word "mermaid" in it. Not to mention, the product is gorgeous; I love how vibrantly green it is. This facial oil is plant-based, and contains omega's 6 and 9 to lock in moisture along with Vitamins A and E to fight free radical damage and prevent aging. I've been using it morning and night, and my skin looks better than ever, and I've seen a marked decrease in my blemishes.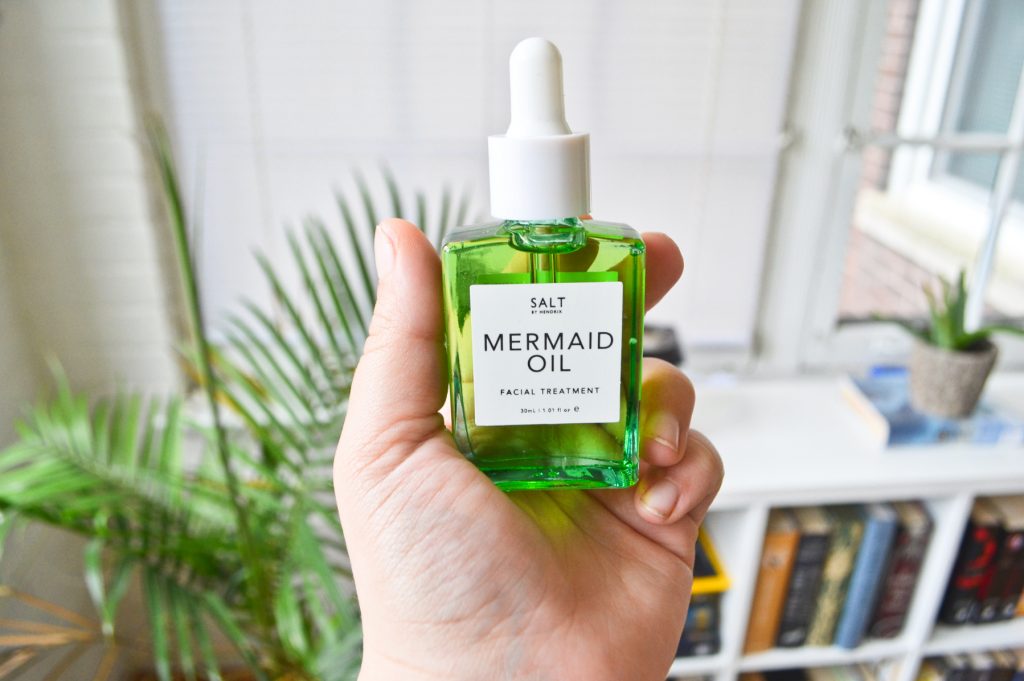 No. 3 Hair Perfector – Olaplex ($28)
I've struggled with dry, tangled hair for the past year, which is a big problem since my wedding is rapidly approaching. I want my hair to be gorgeous, easy to style, and smooth. I've used several different leave-in conditioners to attempt to fix the problem, but they never seem to make a difference. This treatment is applied to damp hair but you are supposed to rinse and wash your hair afterwards. I used to avoid treatments like this because I thought it would be a hassle to leave it in for ten minutes in the middle of my shower. After seeing how well this worked though, I feel foolish for doing so! Even though my hair has a long way to go, I can actually run a brush through my hair and it seems glossier.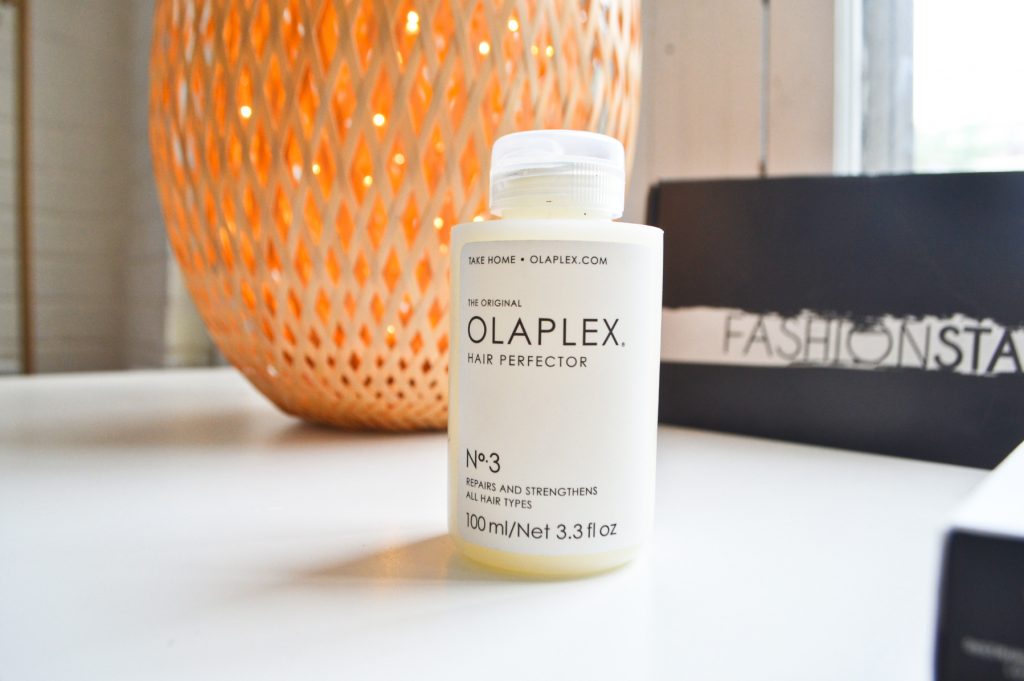 Shimmering Skin Perfector in Champagne Pop – Becca Cosmetics
I've been a big fan of Becca Cosmetic's highlighters for years! When I have a tan, I love using their pressed powder highlighter in the shade Prosecco Pop. This shade, Champagne Pop, is a soft white gold with pinky peach undertones. I have neutral undertones, so this shade works really well with my skin. I love that it isn't overwhelming, but you can definitely build it up to a blinding finish if that's what you're looking for. It also blends out really easily; I just tap a bit on my cheekbones with my finger.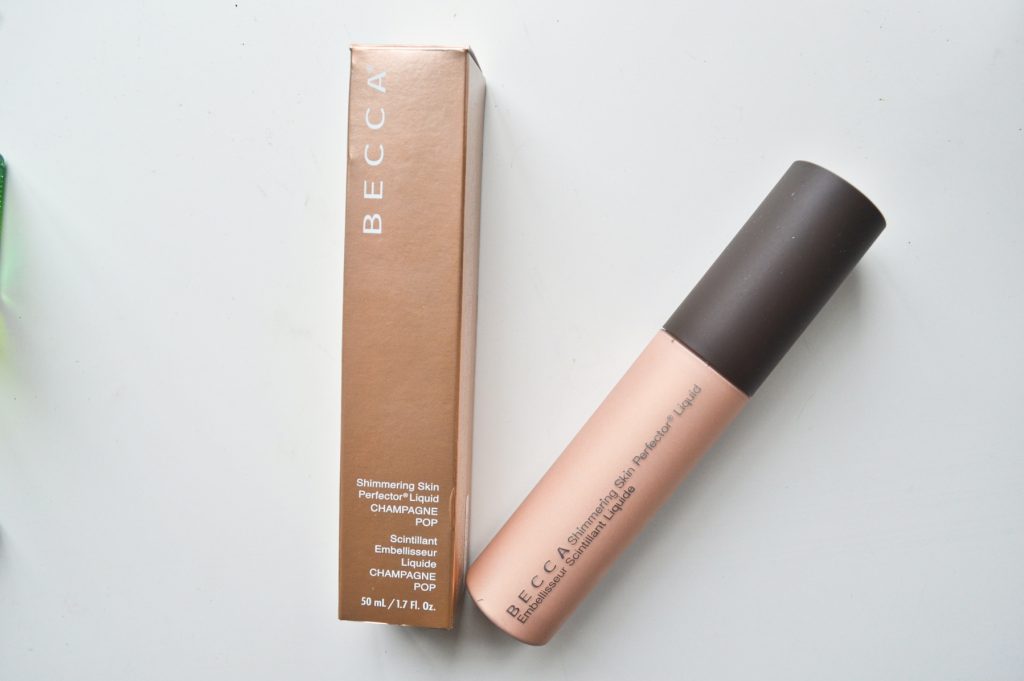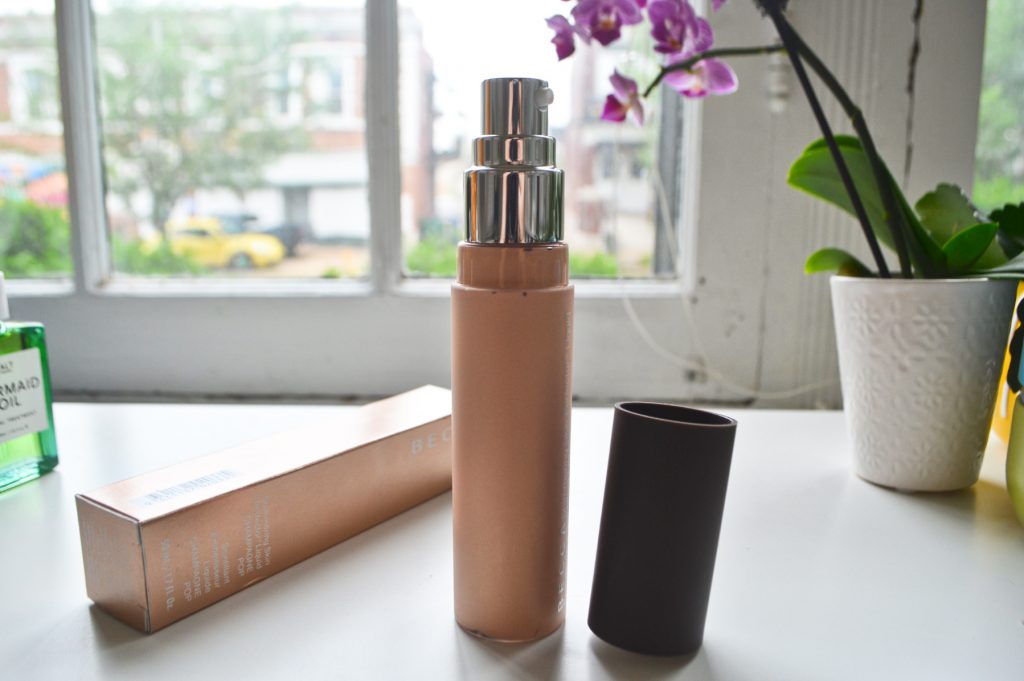 My only complaint about the product is that it's difficult to control the amount of highlighter that comes out in one squeeze of the pump. This is usually how much comes out, which is way more than I need: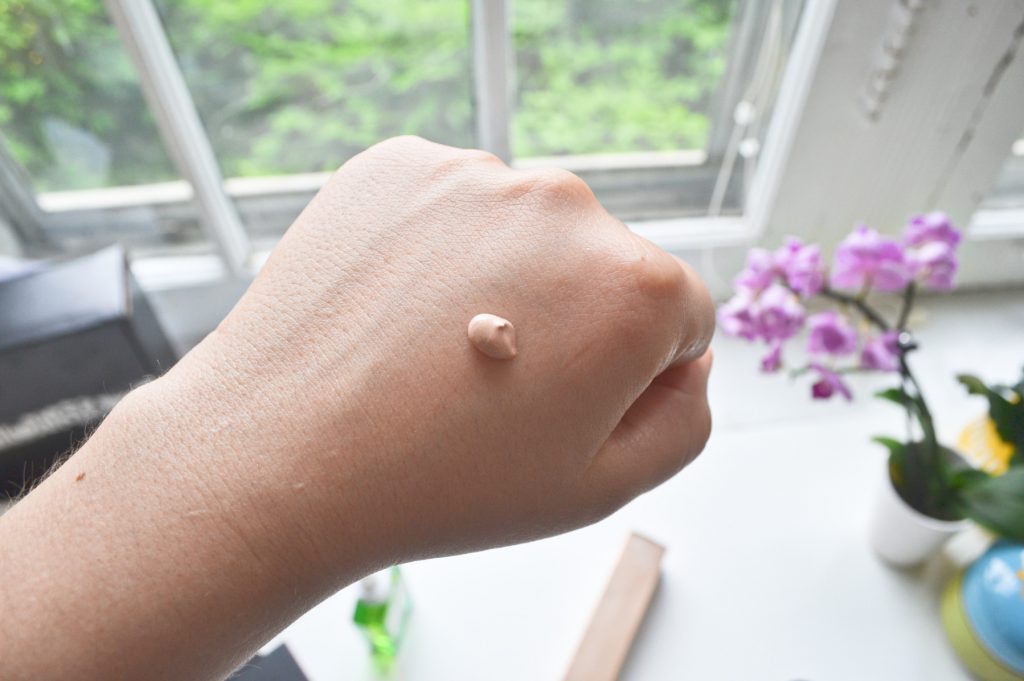 Here's a swatch of Champagne Pop, in natural light: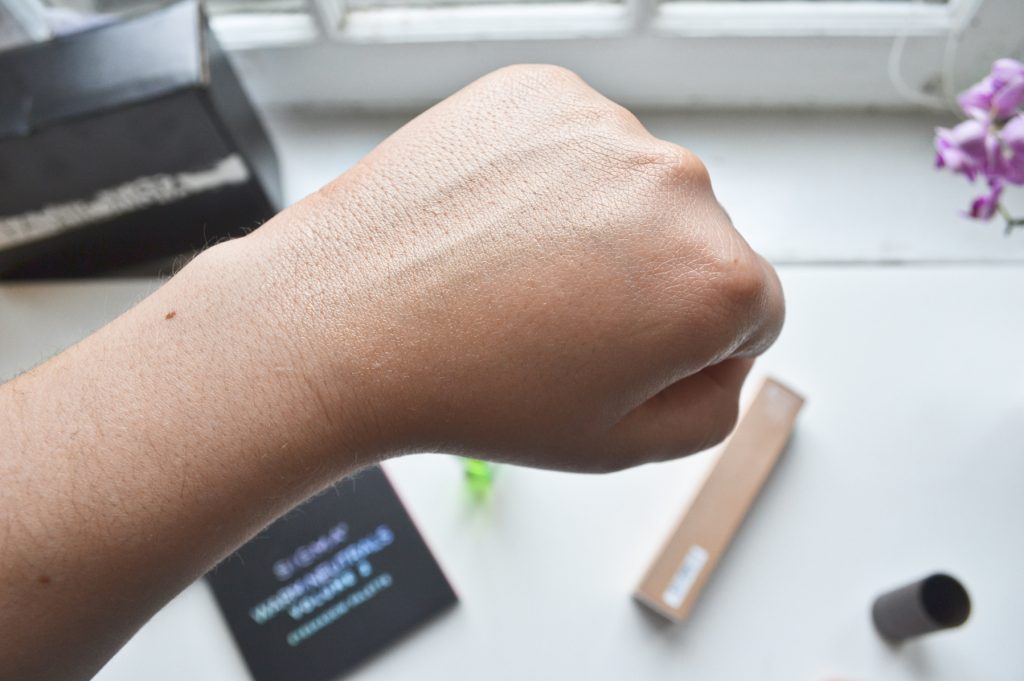 And here it is under flash: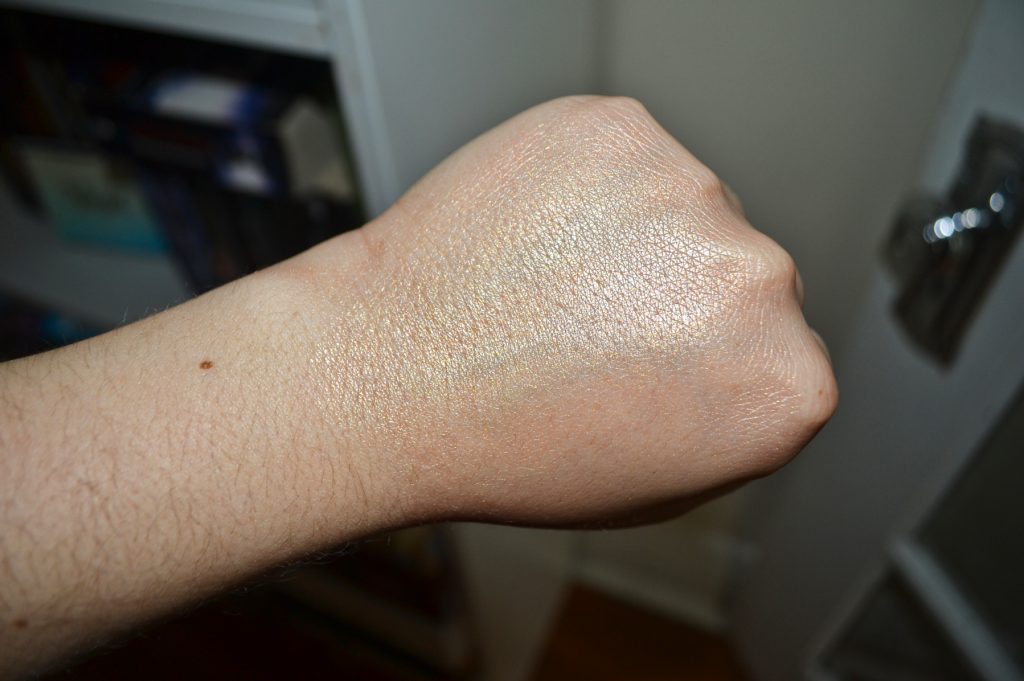 Warm Neutrals Volume 2 Eyeshadow Palette – Sigma ($39)
I'm having a warm neutral makeup look on my wedding, so I was really pleased to receive this. I'm actually not going to do my own makeup the day of my wedding, but the colors in this palette are so pigmented and long-lasting that I might request that my MUA uses it. Also, this was a great palette to receive in a subscription box; it has 12 generously sized pans, and the colors work well for a day in the office as well as a night out. And there are so many awesome color combos you could come up with! Love it!!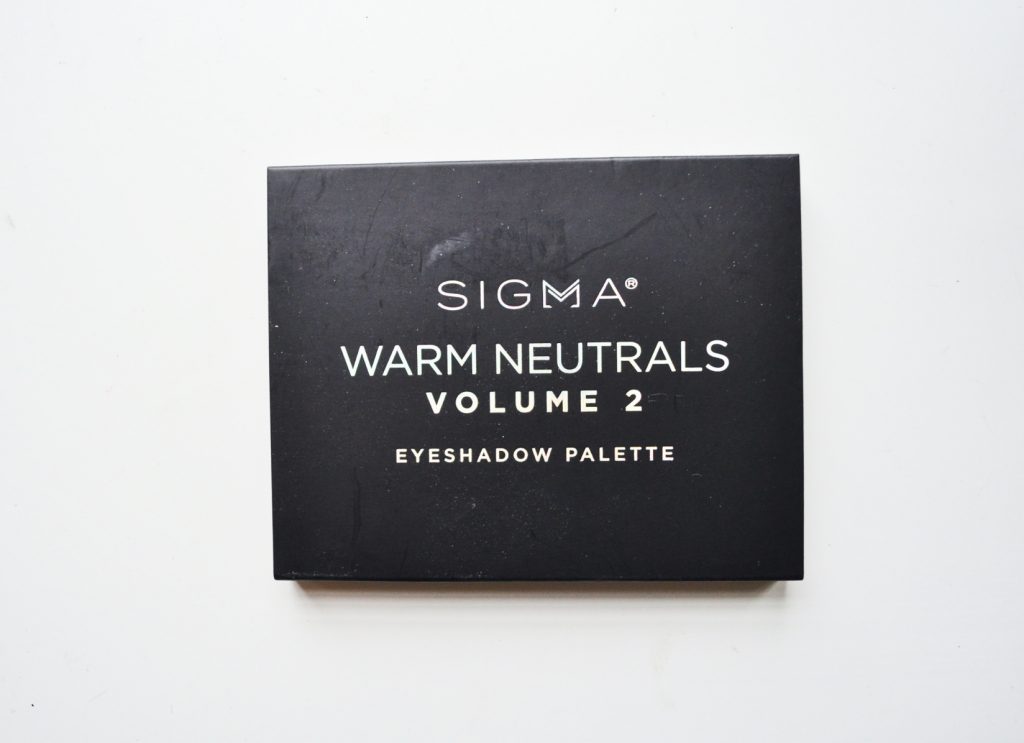 Here's a close look at all of the shades: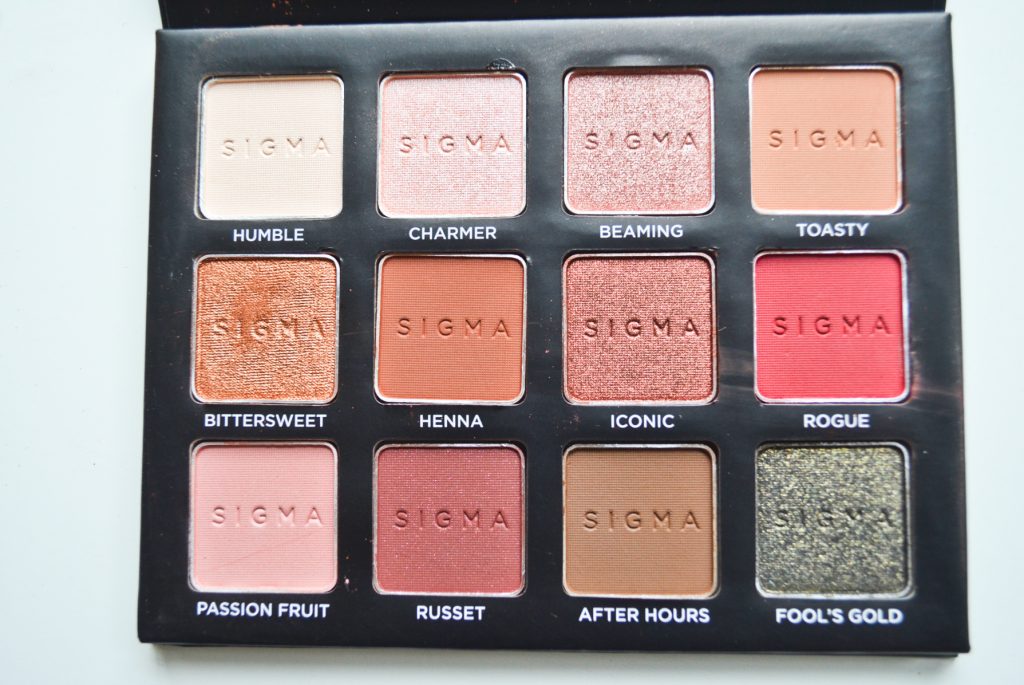 From top to bottom: Humble, Charmer, Beaming, and Toasty.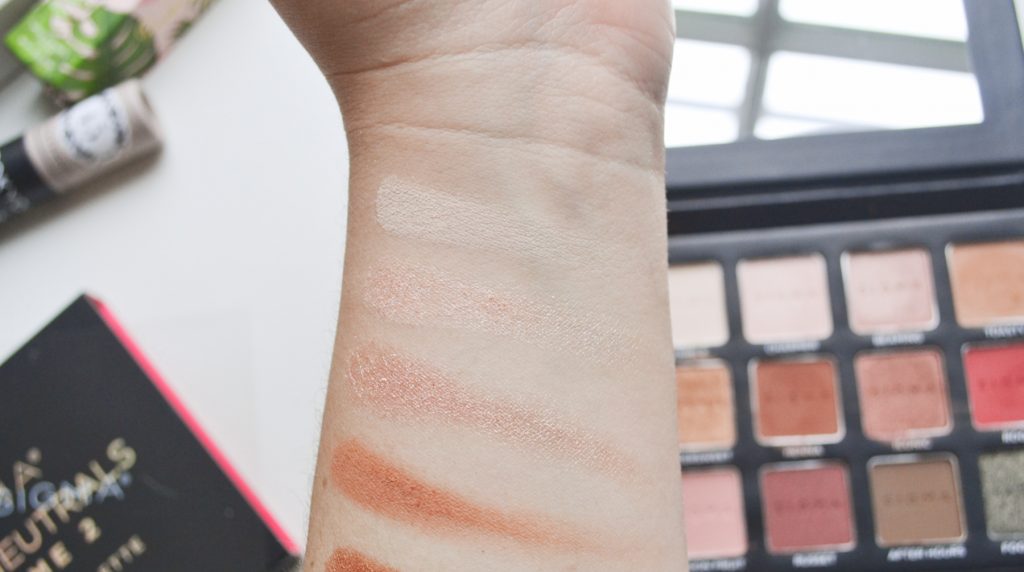 Next, Bittersweet, Henna, Iconic, and Rogue.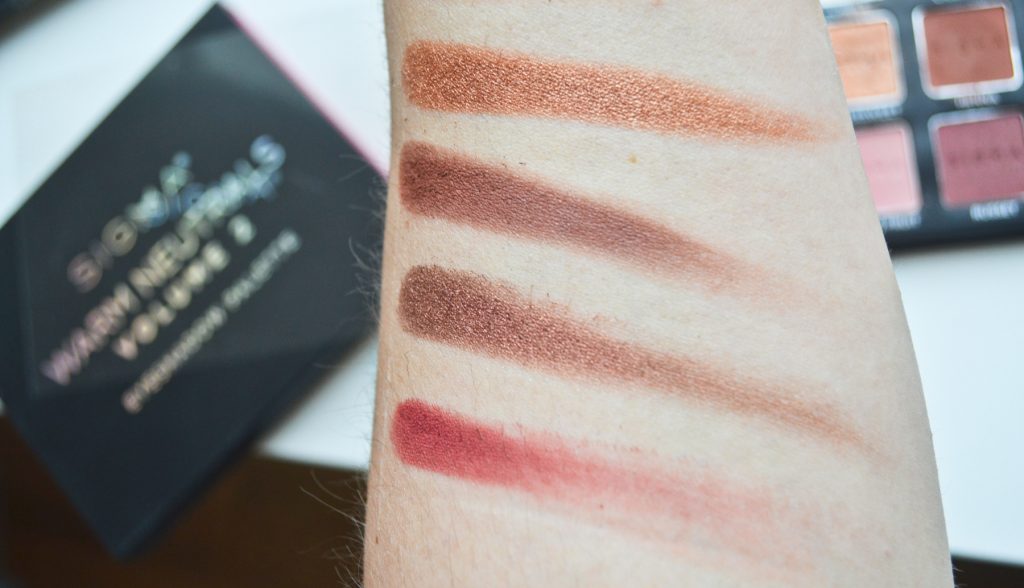 Lastly, Passion Fruit, Russet, After Hours, and Fool's Gold.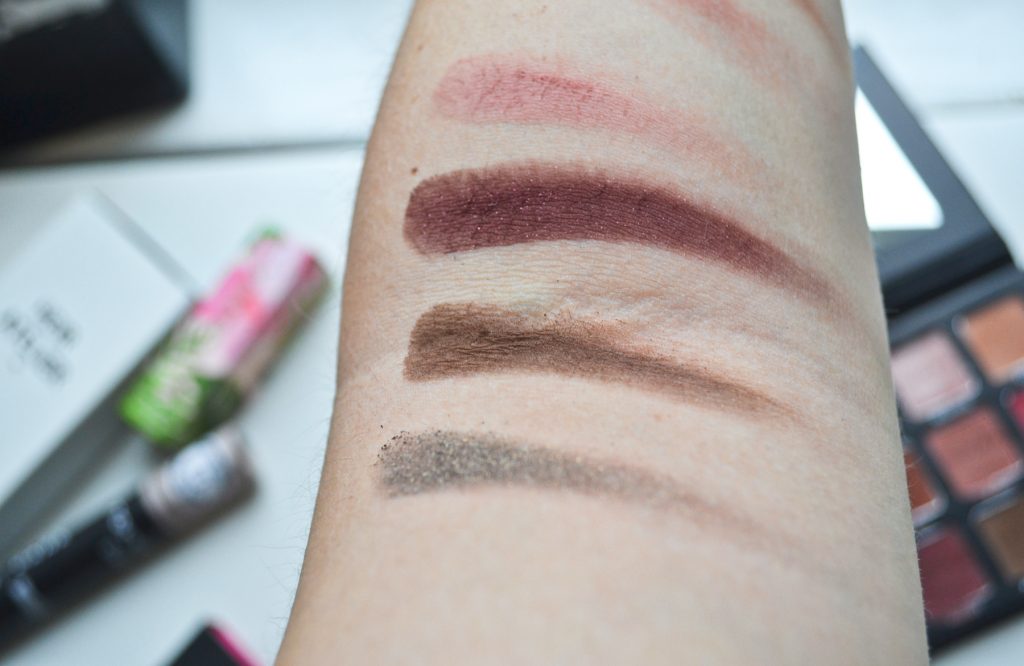 And here's eyeshadow of the day! I used Humble to set my primer, Passion fruit all over the lid, Toasty and Henna in the crease, and Rogue in the outer corner.
Intense Semi-Matte Lipstick in Hollywood Heartbreaker – NCLA Beauty ($16)
This vegan lipstick is is infused with castor oil to prevent your lips from drying out, as well as vitamin E and C to nourish your skin. I love the formula; it's easy to apply and lasts all day! The shade "Hollywood Heartbreaker" is a candy apple red that's sassy and perfect for summer.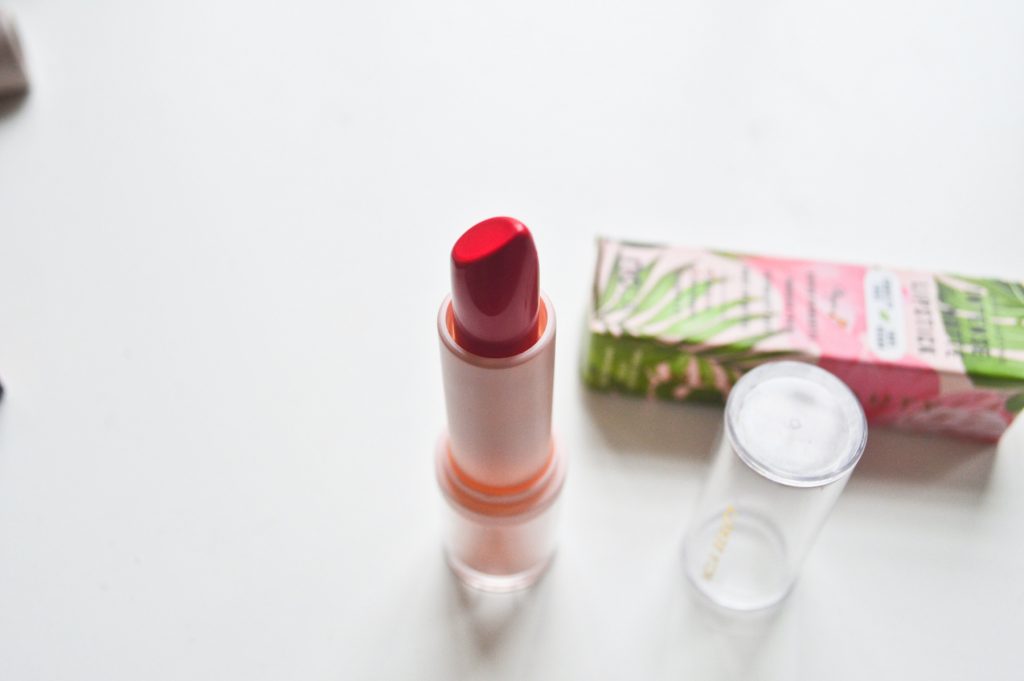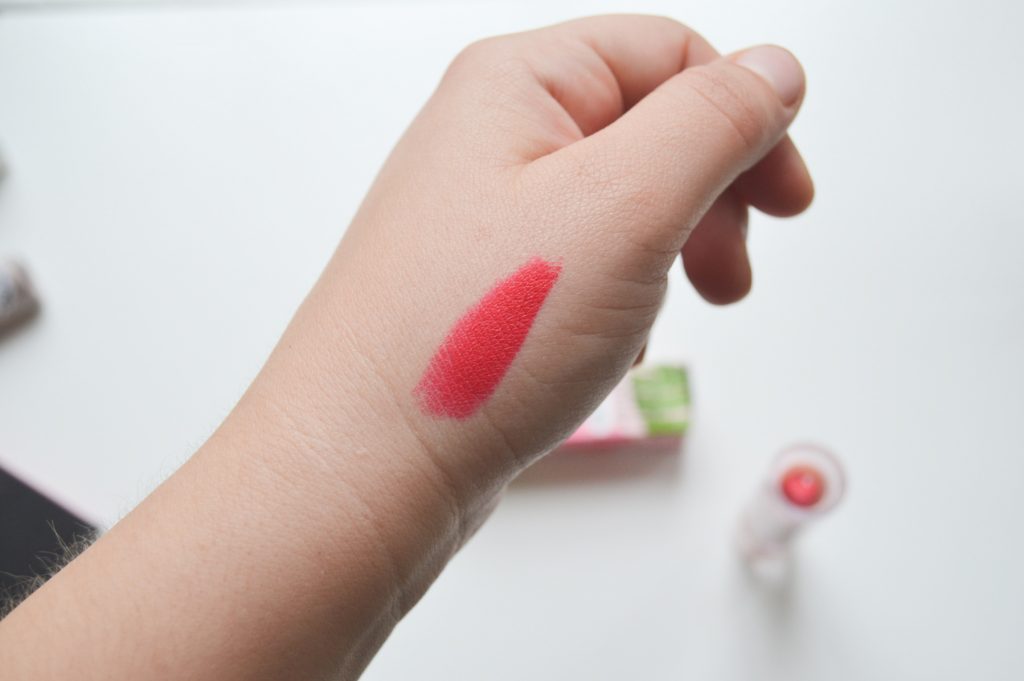 Demi-Matte Face Primer – Heir Atelier ($42)
I've been using this face primer every day for the last couple weeks, and I really like it! I don't normally like mattifying face primers because my skin has had trouble producing oil lately. However, this demi-matte finish allows for a little bit of a dewy finish while still keeping my making from melting off my face. The primer absorbs quickly, and feels silky upon application. It has a strong chemical scent that I'm not a big fan of, but that's pretty much the only negative.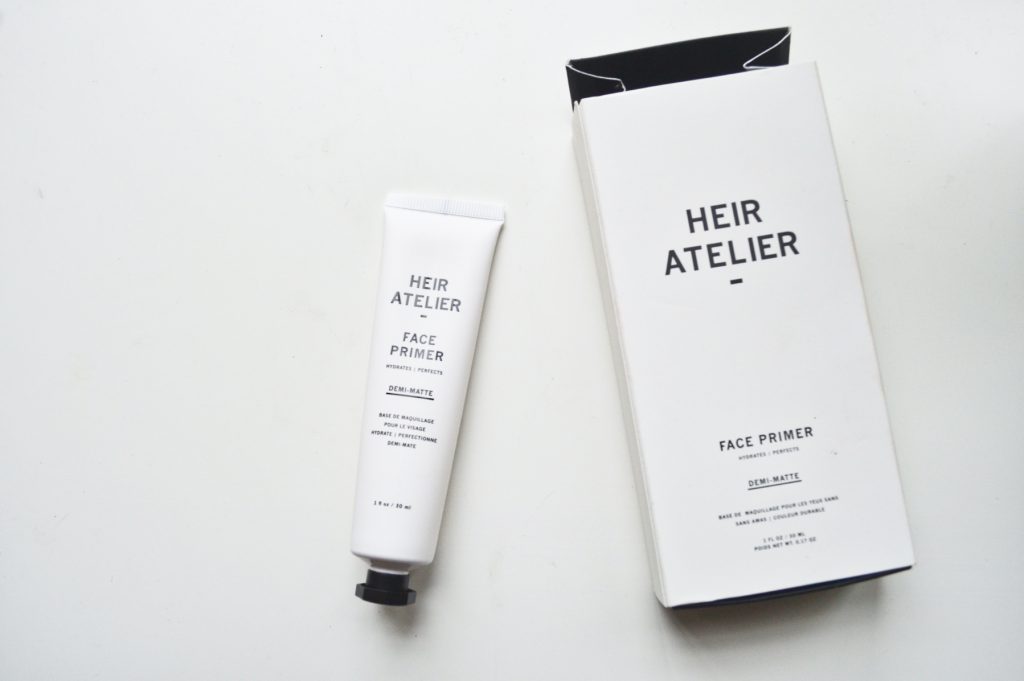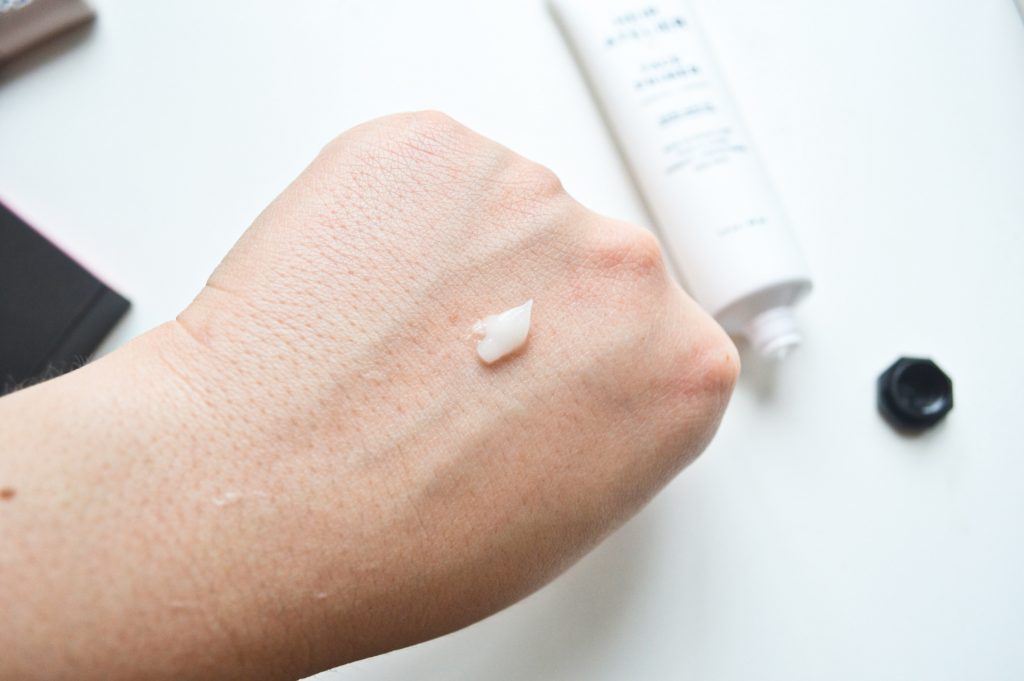 Tokyo Milk Dark Bulletproof Rollerball Perfume ($25)
I was first introduced to Tokyo Mik perfume last year, and was pleasantly surprised by their craftmanship and scent blends. Toyky Milk has a Light and a Dark line, and Bulletproof is part of the Dark line. It has top notes of jasmine and coconut, middle notes of tonka and cinnamon, and bottom notes of cedar, patchouli, and clove. The cedar, cinnamon, and clove lend a spicy, smoky note – but coconut lightens it up a bit. I love unique fragrance blends, and I've found myself reaching for this often.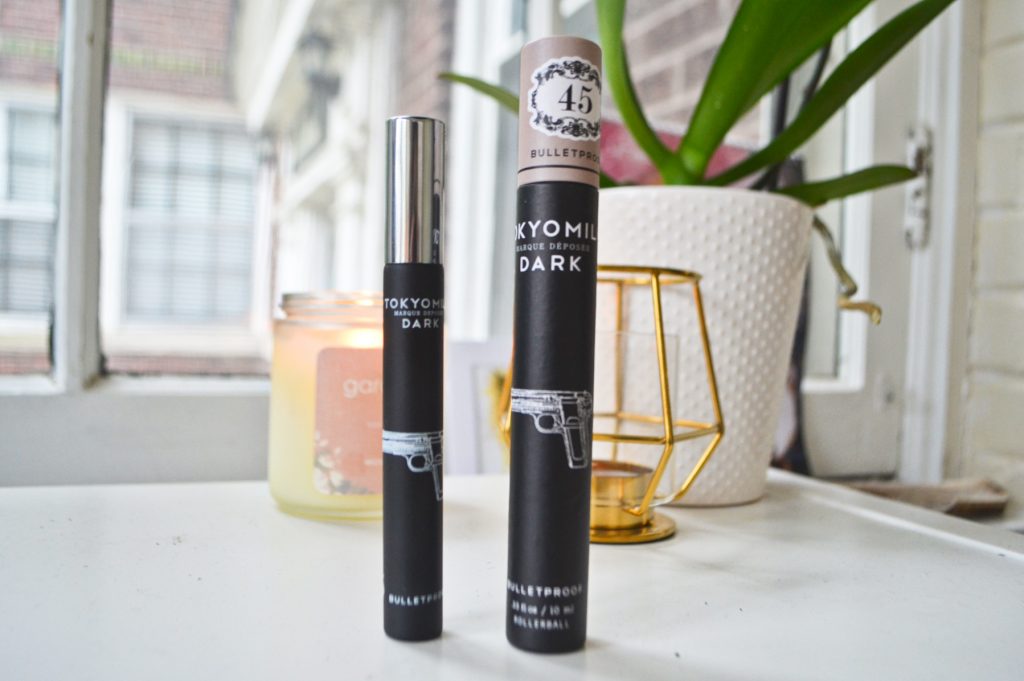 As I said at the beginning of the review, Fashionsta is my new favorite beauty box! Every single product was high quality and the box was quite valuable. The packaging is gorgeous, and I felt utterly pampered. I have a feeling their boxes will sell out quickly, so make sure to get your hands on one soon if you're interested!