Candy Club is a premium candy subscription box that sends up to 3 pounds of delicious, premium candies to your door every month. Candy Club subscribers take a brief quiz, providing their candy preferences. Candy Club selects the best candy of the month club box for you – Club Favorites, Club Classics, or Club Sours & More. With today's Candy Club review, we're unboxing the February 2016 Candy Club Favorites box.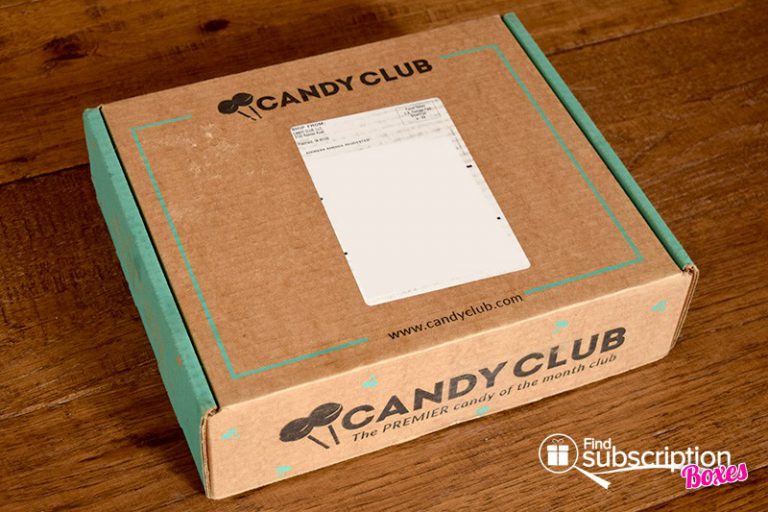 Candy Club includes a product card that shares information about that month's candy in each box. The back of the card lists the ingredients.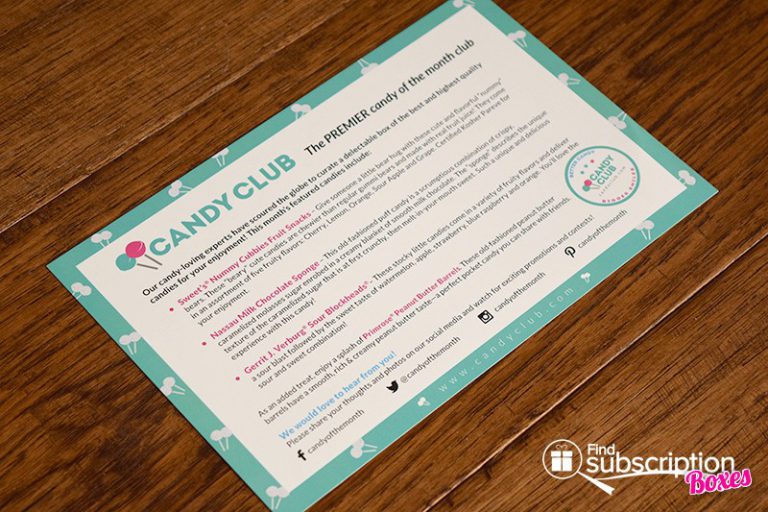 Here's a first look inside our Candy Club February candy subscription box.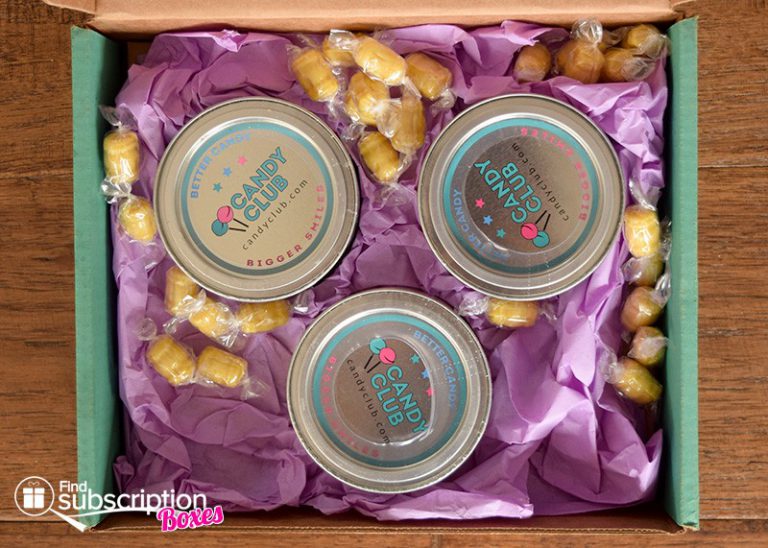 Inside the February 2016 Candy Club Box
There were 3 featured candies and 1 bonus candy in our Candy Club February candy of the month box.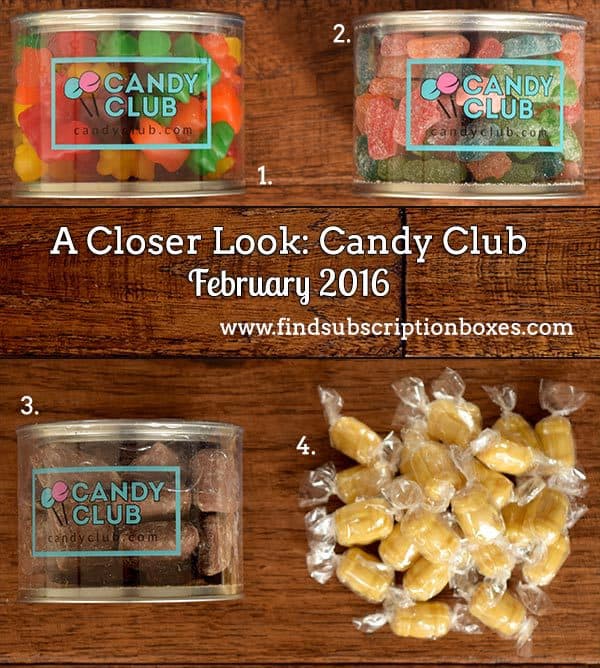 Sweet's Nummy Cubbies Fruit Snacks
If you love fruit candies (which we do),  you'll love the sweet chewiness of Sweet's gummi bears. They come in 5 flavors – Cherry, Lemon, Orange, Sour Apple and Grape.
Gerrit J. Verburg Sour Blockheads
Enjoy a bit of sweet and sour with these fruit flavored sour gummies. Enjoy fun flavors like watermelon, blue raspberry and apple.
Nassau Milk Chocolate Sponge
An old-fashioned puff candy, this chocolate treat has a "sponge" made of crispy, caramelized molasses sugar and is coated in milk chocolate.
Bonus Item: Primrose Peanut Butter Barrels – These old-fashioned hard candies are perfect for getting that smooth, rich and sweet flavor of peanut butter.
February 2016 Candy Club Review Wrap-Up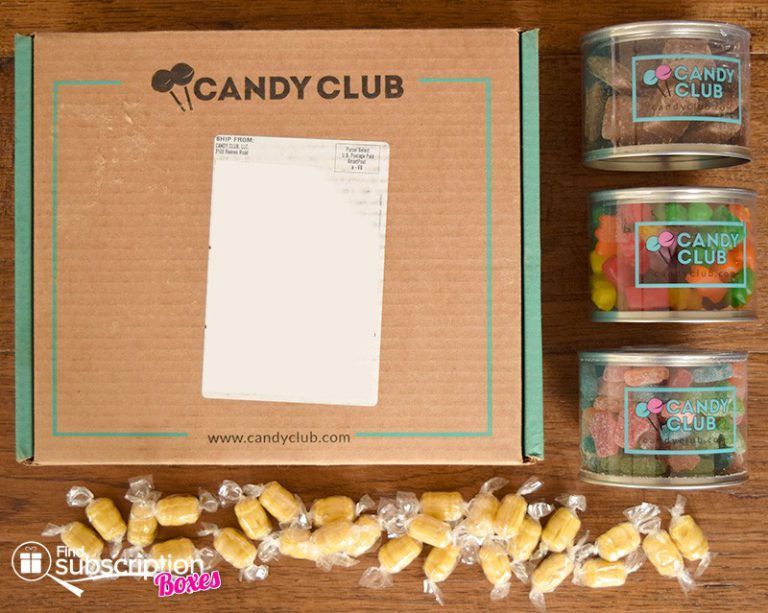 Our February Candy Club candy of the month club box featured a great mix of sweet, sour, fruity and chocolate candies. We love gummy candies so it was great getting these delicious versions of popular gummy bears and sour gummies. The milk chocolate sponges were really unique, with a sponge texture of crunchy sugar that melts in your mouth as you eat. If you're a fan of peanut butter, then you'll enjoy these totally peanut-y hard candies. They're individually wrapped so they're perfect for an on-the-go treat.
What was your favorite February Candy Club candy?
Candy Club Subscription Box Coupon
For a limited time, purchase a monthly Candy Club subscription save 50% off your 1st Candy Club Box and get free shipping when you use coupon code 50F-candydeal at checkout. Your first box of candy is just $13.99 + FREE shipping after savings.