Comic Block is a subscription box from Nerd Block that sends exclusive merchandise, comic books, and other comic collectibles, every month. With today's Comic Block review, we're unboxing the February 2016 Comic Block.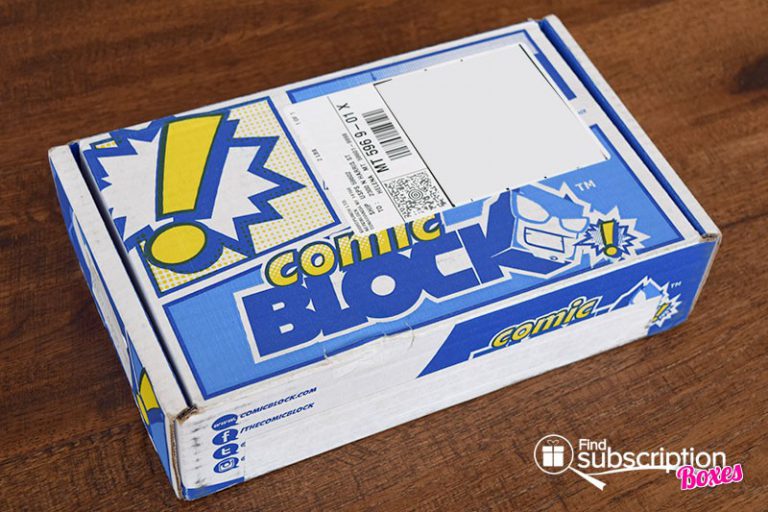 Comic Block includes a product card describing each of the comic items in that month's comic box.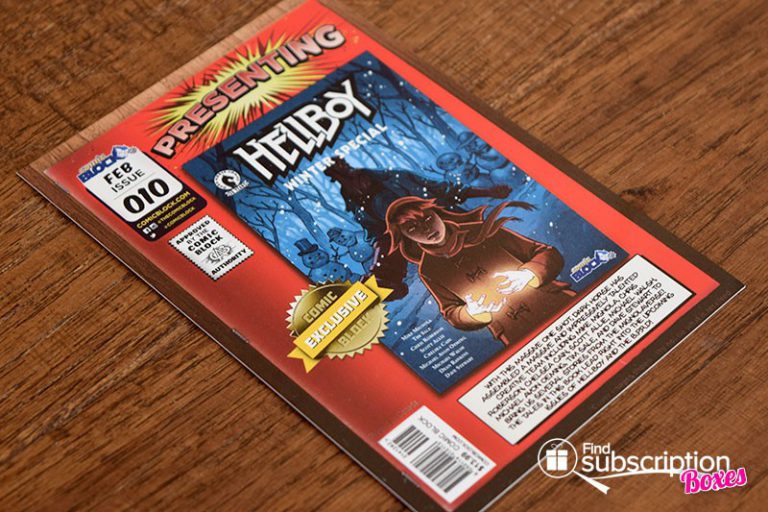 Here's a first look inside our February Comic Block.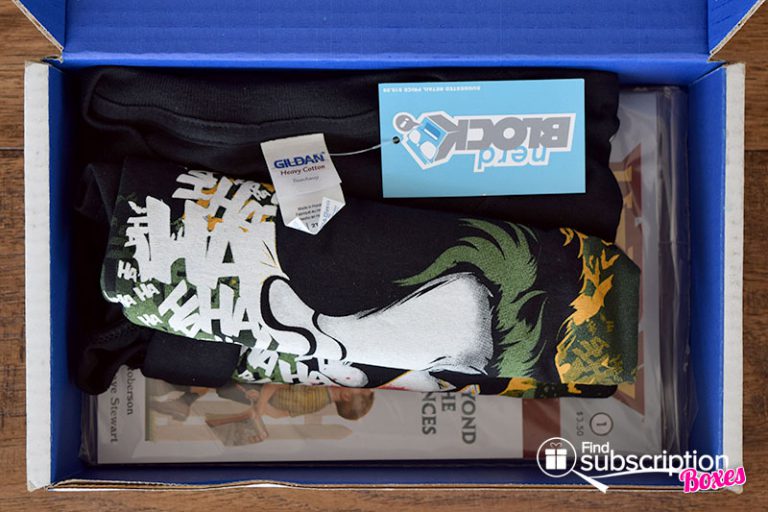 Inside the February 2016 Comic Block
There were 5 comic goodies in Comic Block's February box.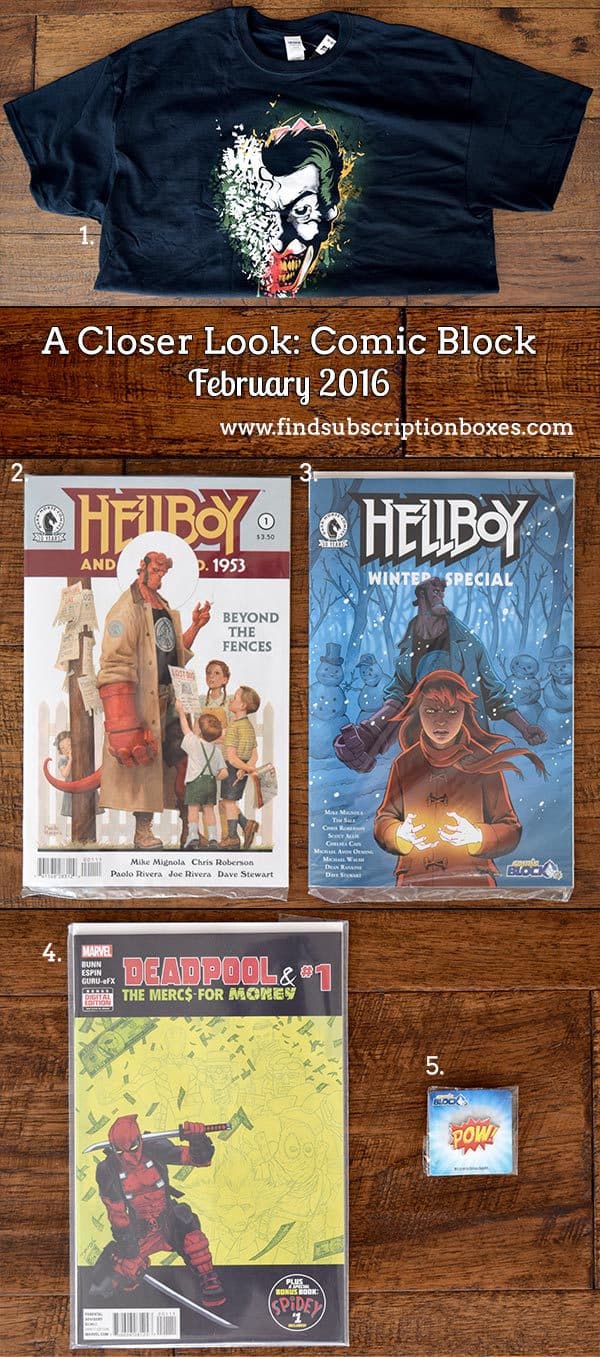 EXCLUSIVE ShirtPunch T-Shirt: The Joker
This exclusive Joker t-shirt from ShirtPunch
Hellboy and the BPRD: 1943 Beyond The Fences #1
Hellboy fans will love following Hellboy and the B.P.R.D. in their newest investigation – an eerily familiar mysterious creature hunting children in a small town.as they investigate a mysterious creature hunting childr
Hellboy Winter Special
A Comic Block exclusive, tihs special Hellboy edition features a collection of stories leading into issues of Hellboy and the B.P.R.D.
Deadpool Mercs for Money #1


Deadpool might be an Avenger now, but he's also got his own private team of mercenaries…the legally-cleared-to-be-called MERCS FOR MONEY!

EXCLUSIVE Comic Block POW! Pin
Inspired by the 1960s Batman Series, you can celebrate your latest victory with this exclusive POW! pin.
February 2016 Comic Block Review Wrap-Up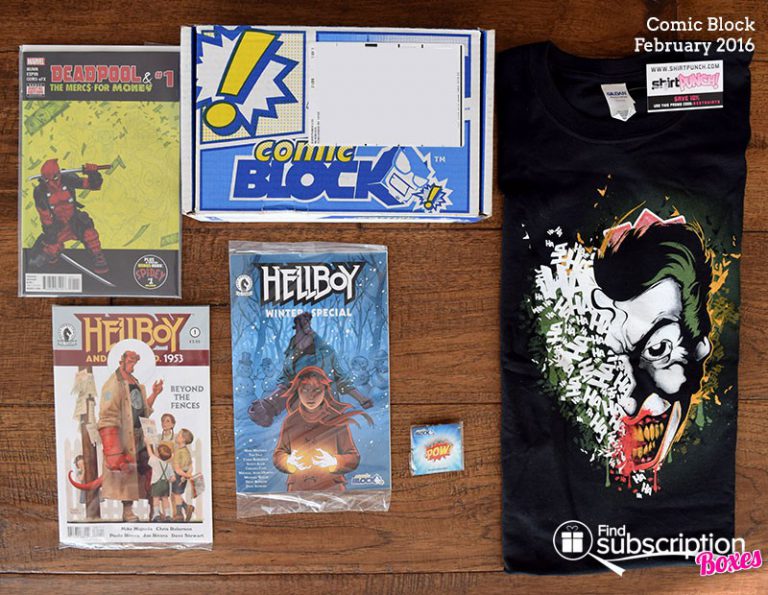 February's Comic Block featured comic books and comic collectibles from Batman, Hellboy and Deadpool. Anyone who's part of the joker pop culture should love this exclusive Jocker t-shirt design from ShirtPunch. Deadpool Merchs #1 came out at the perfect time, with the major film still in theaters. While the movie version might not have been what everyone was expecting, you can still find the Deadpool you're familiar with for in this latest Deadpool comic book.
What was your favorite February Comic Block item?
Comic Block Coupon
Join Comic Block now and save on your first comic box! Comic Block code SAVE15 saves 15% off the first month of new monthly Comic Block subscriptions. Save up to 25% with multi-block and multi-month subscriptions!