Geek Fuel is a monthly geek subscription box for geeks and gamers. Every Geek Fuel box includes an exclusive geek t-shirt, a downloadable Steam game and more geek goodies. With today's Geek Fuel review, we're unboxing the February 2016 Geek Fuel box.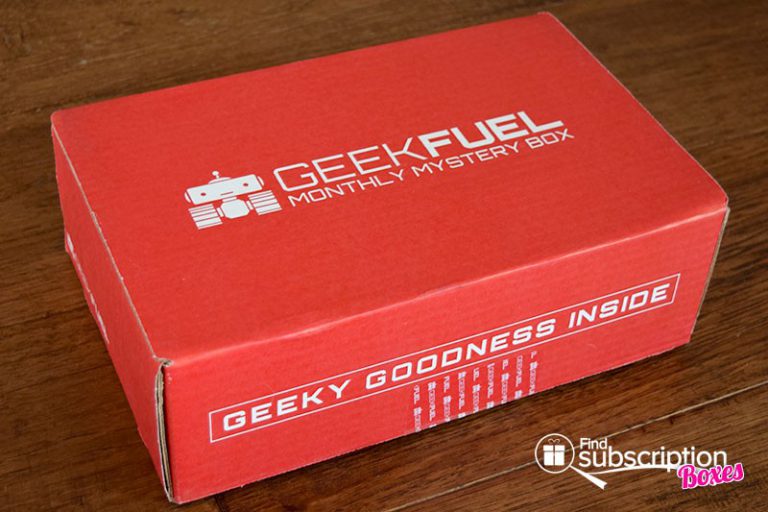 Geek Fuel includes a product description card and the monthly Geek Fuel Magazine in each box. This month's magazine issue included articles honoring Alan Rickman and an ultimate gift guide for geeks.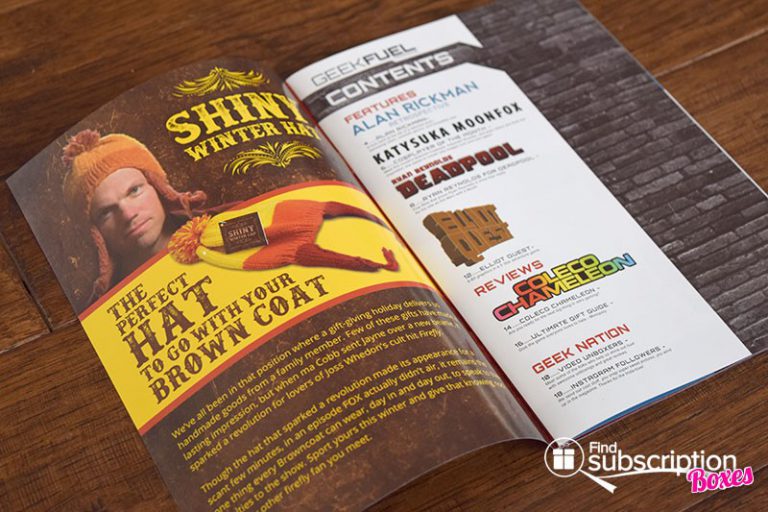 Here's a first look inside our February Geek Fuel Box.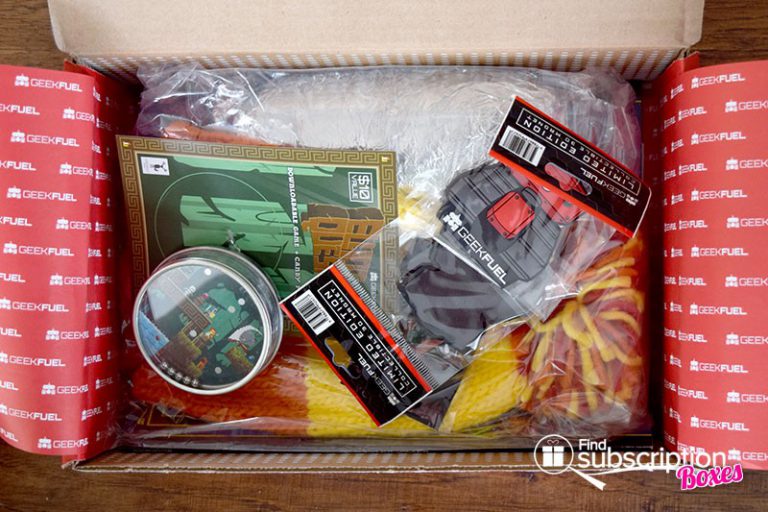 Inside the February 2016 Geek Fuel Box
There were 6 geek goodies in our Geek Fuel February 2016 geek box.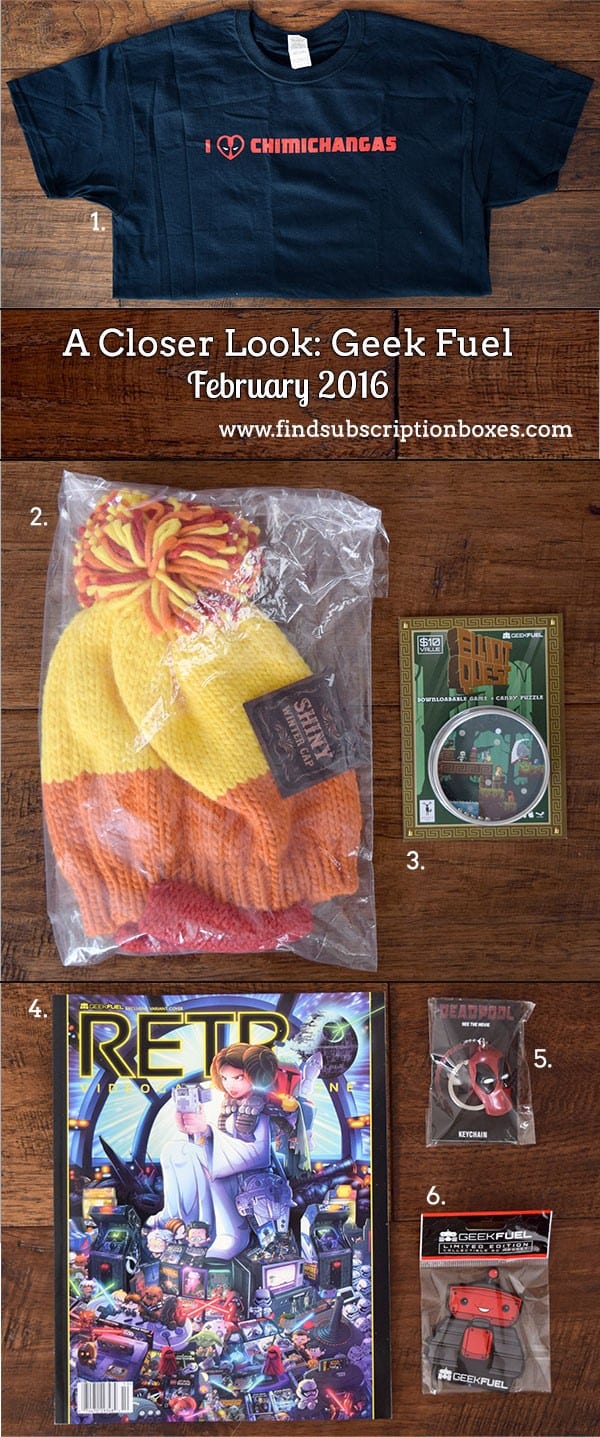 I ❤ Chimicangas T-Shirt
The Merc with a Mouth loves his chimichangas and now you can too with this exclusive Deadpool t-shirt.
Shiny Winter Hat
Firefly Fans will recognize Jayne's Shiny Winter Hat as a stylish way to stay warm.
Elliot Quest Sour Candy Puzzle Tin and Elliot Quest Downloadable Game
Enjoy a few sour candies as you help Elliot find a cure for his woes in this 8-bit adventure game.
Retro Magazine Exclusive Variant Cover
The latest issue of Retro Magazine features an exclusive Geek Fuel Variant Cover and a variety of video game articles and features.
Deadpool Keychain
Deadpool fans received a Deadpool Keychain, Bottle Opener, or Pin Badge to show their support.
Geek Fuel 3D Silicone Magnet
Bring a little geek happiness to any metal surface with this 3D geek fuel magnet.
February 2016 Geek Fuel Review Wrap-Up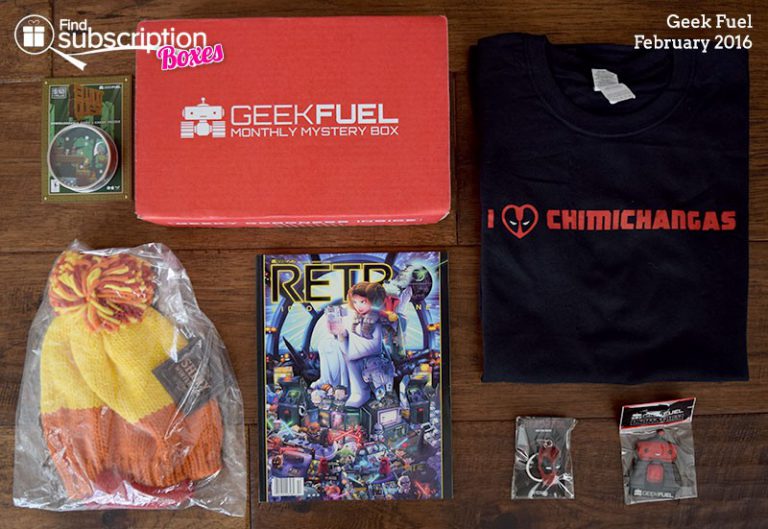 With the Deadpool t-shirt and Jayne's cozy Firefly hat, the February Geek Fuel box delivered some stylish geek fashion items. The Elliot Quest puzzle tin requres a steady hand and we look forward to trying the Elliot Quest game. Video game fans will love the February issue of Retro Magazine, which has a retrospective look at the best and worst Star Wars videogames and quick reads about upcoming games.
What was your favorite Geek Fuel February 2016 geek item?
Get a sneak peek into the Geek Fuel March 2016 box with this first box spoiler!
Geek Fuel Coupon
For a limited time, new Geek Fuel subscribers can get a free Star Wars item or Star Wars Gift Pack with new 3, 6 and 12 month Geek Fuel subscriptions. Subscribe now to claim your free geek gift.