Loot Crate delivers monthly geek and gamer subscription boxes filled with exclusive loot from your favorite geek franchises. Each Loot Crate geek box has over $45 worth of collectibles, t‑shirts, gadgets and more. With today's Loot Crate Review, we're unboxing the February 2016 Loot Crate. The February Loot Crate theme was DEAD.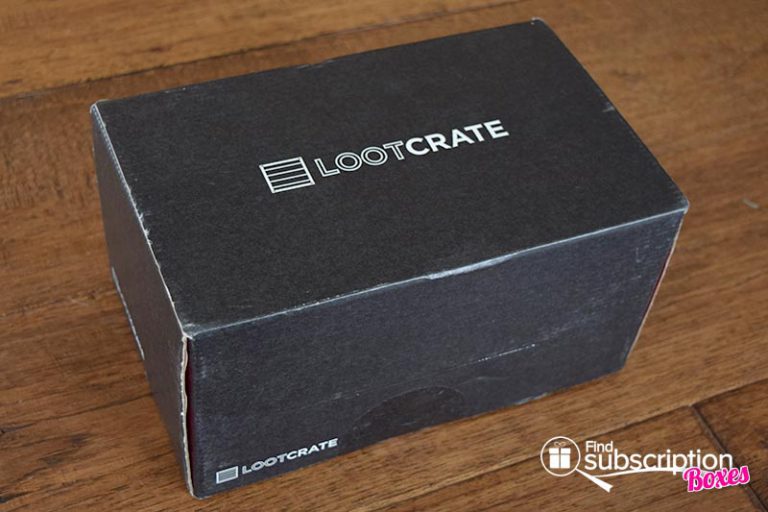 Here's a first look inside our Loot Crate February 2016 Dead Crate.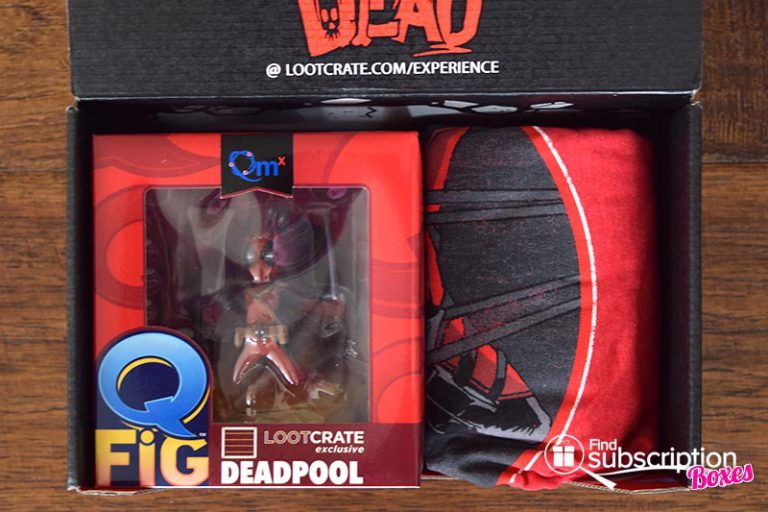 Inside the February 2016 Loot Crate Dead Crate
There were 5 geek and gamer collectibles in the February Dead Loot Crate.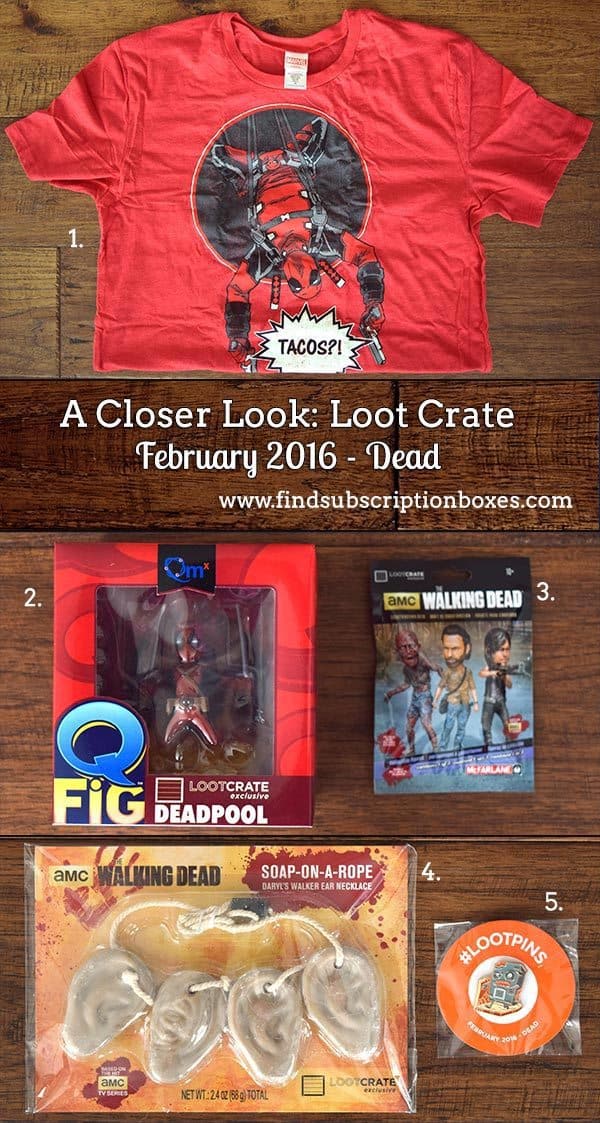 EXCLUSIVE Q-Fig Deadpool Figure
EXCLUSIVE Deadpool Tacos T-Shirt
EXCLUSIVE The Walking Dead Big Head Figure Construction Set
EXCLUSIVE The Walking Dead Soap on-a-Rope
EXCLUSIVE February 2016 Dead Crate Loot Pin
February 2016 Loot Crate Review Wrap-Up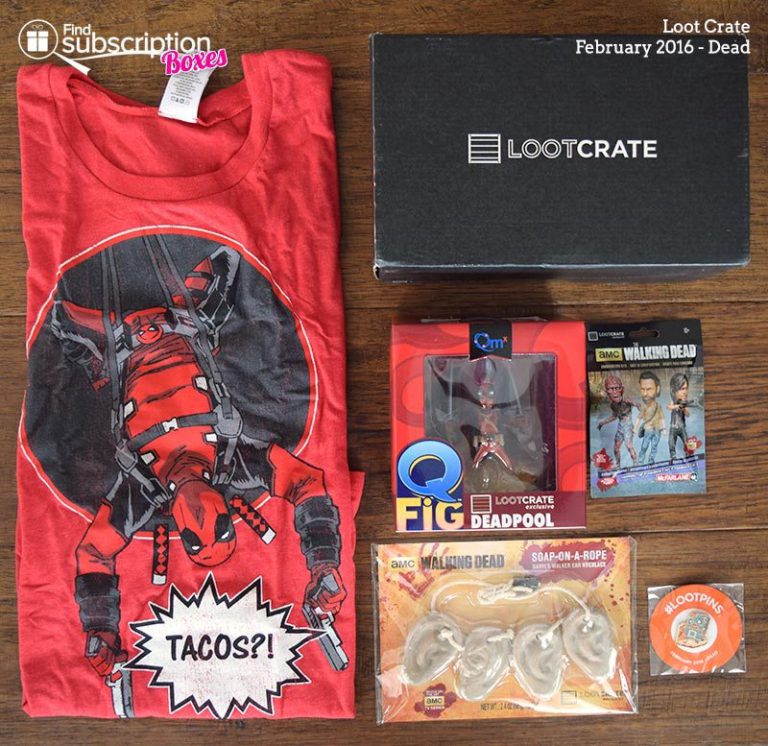 The February 2016 Loot Crate Dead Crate paid homage to two popular "dead" themed franchises. Deadpool and zombie-fans alike will love the exclusive geek collectibles in the February Loot Crate Dead Crate. The Deadpool figure has a unique pose that seems to capture Deadpool's knack for getting into trouble. The exclusive Deadpool t-shirt captures one way this Marvel character makes his nights even more awesome – TACOS! True The Walking Dead fans will instantly recognized Darryl's Walker Ear necklace – a gruesome accessory for any bathroom.
What was your favorite February Loot Crate Dead crate item?
Loot Crate Coupon Code
Don't miss another box! Save $3 off new Loot Crate subscriptions when you use coupon code LOOTR3or use code FINDBOXES to save 10% off any Loot Crate subscription.