Boomerluxe is a monthly subscription box for Baby Boomer Women ages 50+. Every month, Boomerluxe subscription boxes (available in Mini or Deluxe) deliver a variety of artisan, small batch products selected with women's mid-life interests in mind. With today's Boomerluxe review, we're unboxing the February 2017 Boomerluxe Deluxe box.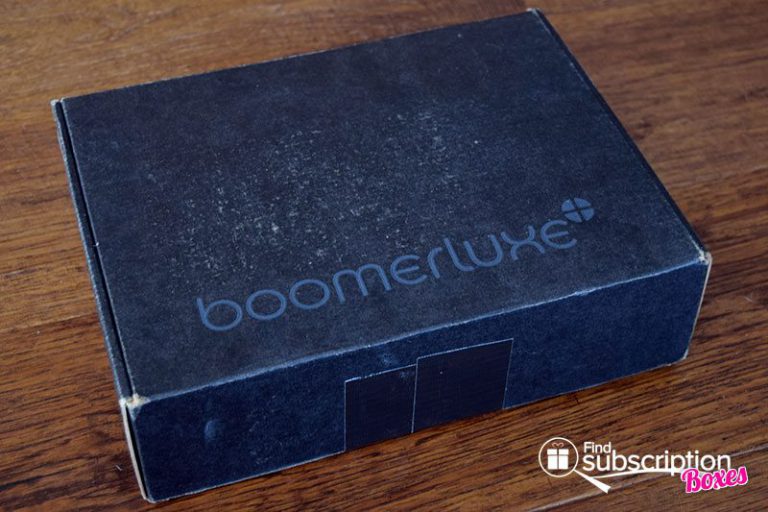 Boomerluxe includes a product cards that describes each of the products in that month's box. The February Boomerluxe box had a Valentine's Day theme.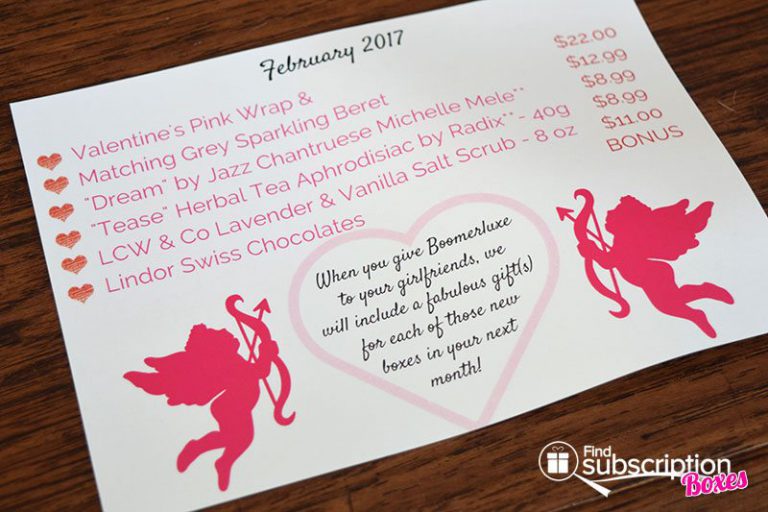 Here is a first look inside our February Boomerluxe Deluxe box.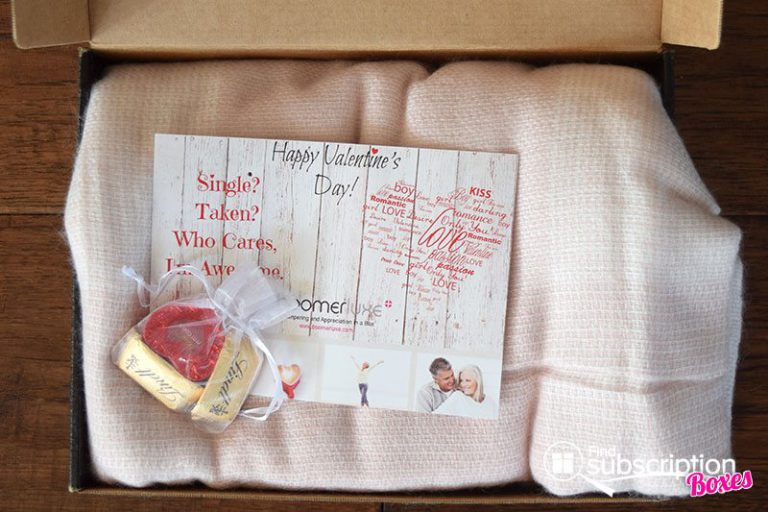 Inside the February 2017 Boomerluxe Deluxe Box
There were 5 products and 1 bonus item in our February 2017 Boomerluxe Deluxe box.

Valentine's Pink Wrap, Retail: $22
Matching Grey Sparkling Beret, Retail: $12.99
"Dream" by Jazz Chantruese Michelle Mele, Retail: $8.99
"Tease" Herbal  Tea Aphrodisiac by Radix – 40g, Retail: $8.99
LCW & Co Lavender & Vanilla Salt Scrub – 8 oz, Retail: $11
BONUS: Lindor Swiss Chocolates
February 2017 Boomerluxe Deluxe Box Review Wrap-Up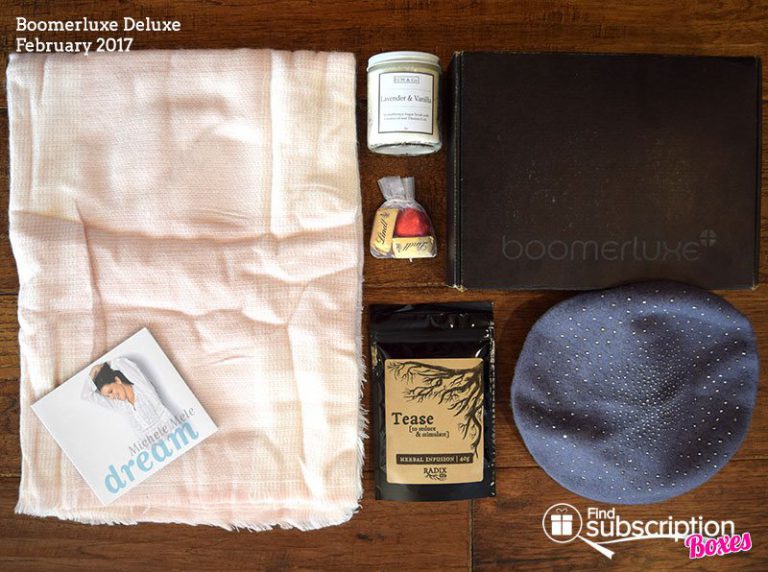 It's clear the Boomerluxe has the mature woman in mind when curating their box. We also love that each of the products are created by female artisans. First up is the super soft and super feminine Valentine's Pink Wrap. It's very large (about 5′ square) so it can also double as light blanket for your legs when you aren't using it as a wrap. To match is the super cute sparkling beret. We've never had a beret before and we love this addition of French style.
Boomerluxe included a few treats to help your relax during the day. We love the light, jazzy music provided with the Michelle Mele Dream CD. Michelle has a lovely voice and the upbeat tunes are perfect for listening to with a cup of the "Tease" Herbal tea. Made to "seduce & stimulate", this tea from Radix is made with Damiana, Gibiscus, Cinnamon, Chamomile, and Gotu Kola. Finally, you'll scrub away stress and dry skin with the aromatherapy sugar scrub from LCW & Co. It smells amazing and leaves you feeling fresh and rejuvenated.
What was your favorite February Boomerluxe Deluxe item?