GlobeIn, The Artisan Box monthly subscription box contains a wonderful assortment of highly curated, artisan-made items from all over the world based on the theme you choose. This "Globe In a box" features unique items sure to bring you enjoyment. With today's GlobeIn Artisan Box review, I'm unboxing our February 2017 GlobeIn Artisan Box. Our GlobeIn Artisan Box theme is Pamper, and it invites you to "connect with your glowing femininity while connecting with women around the world." The products inside will pamper you whether you're going out and about or just a night in relaxing.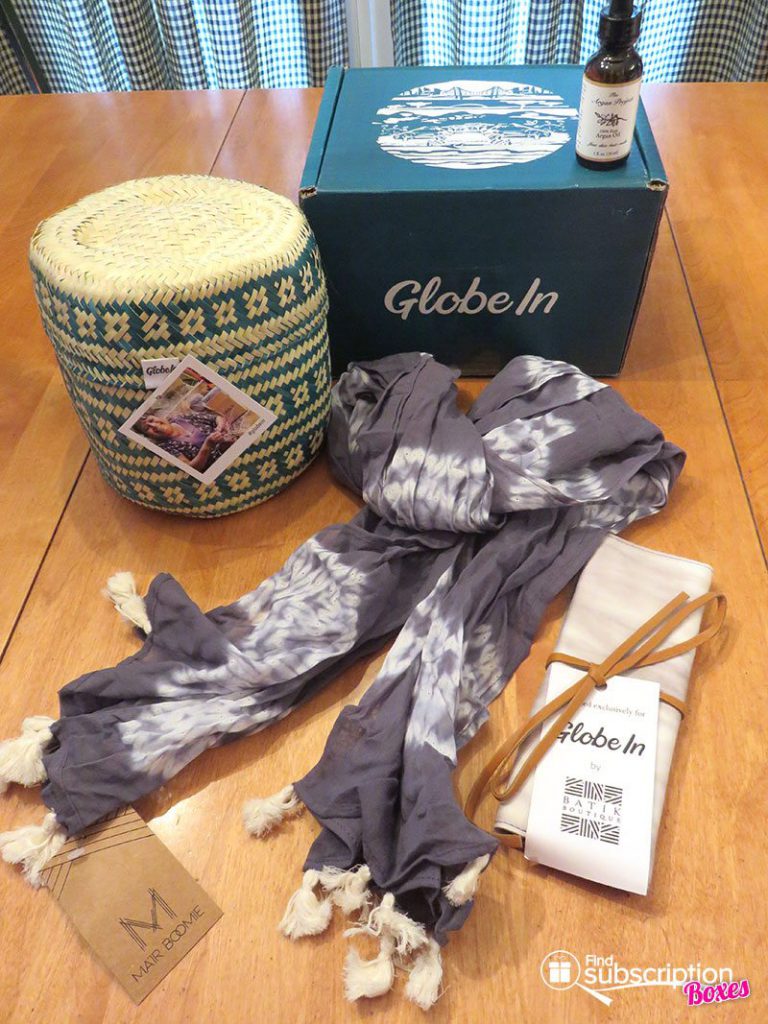 GlobeIn's mission is to "deliver joy by empowering and connecting remarkable, remote artisans to mindful customers." GlobeIn offers several different subscription plans, gift options, and shopping on their website to benefit social good. Their manifesto is spelled out on their website. Each GlobeIn subscription box contains a pamphlet describing in detail each item, its provenance, how it benefits the artisans, and suggested uses.
Inside the February 2017 GlobeIn Artisan Box Pamper Box
Upon opening my GlobeIn Artisan Pamper box, I found this month's beautiful Handwoven Palm Basket: a hallmark in each shipment. The basket's shape and tonal colors woven in set it apart from most baskets. Made in one of four different Oaxacan weaving groups in Mexico, we meet Marina, the entrepreneur who oversees the collaboration of the weavers. The quality and unique characteristics of the basket is excellent.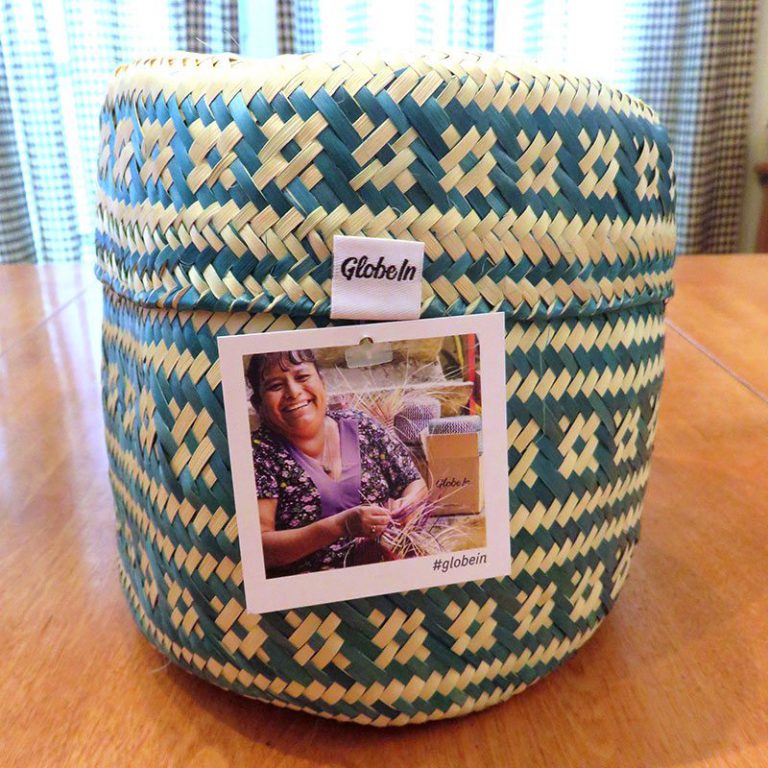 The Jewelry Roll from the Batik Boutique in Malaysia is hand-dyed by women living in low-income housing. The Batik Boutique teaches skills, sewing, and opportunity to women enabling them to provide for their families. The dyes used are non-toxic and are sourced from the mangosteen fruit. The lovely jewelry roll is designed for a woman on the go and very well-made. Superb stitching, secure straps for holding rings and earrings, and a lined pouch make this an exquisite piece every woman should have. Knowing it supports families in need makes me treasure it more.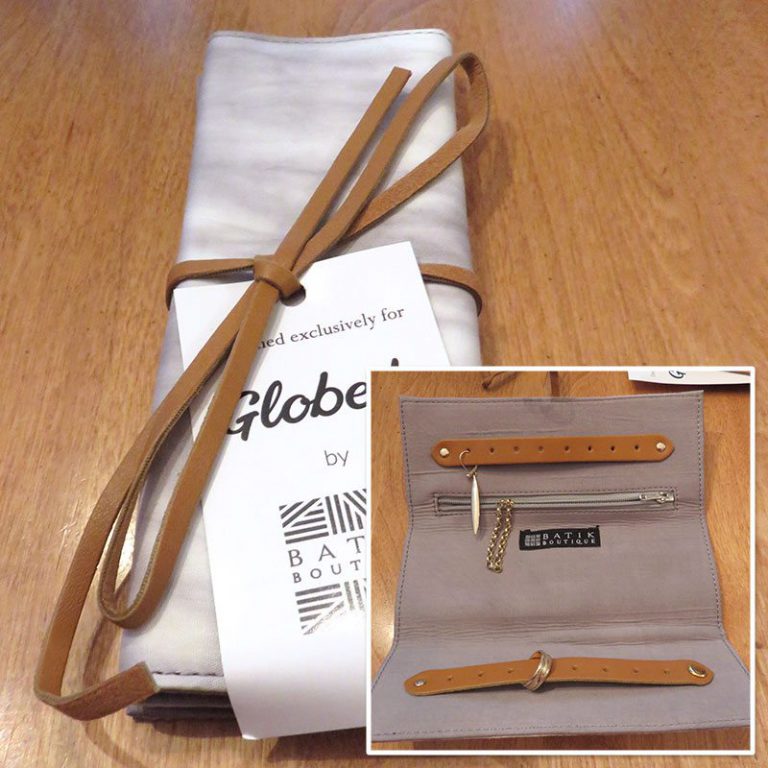 The Cosmetic Argan Oil originates from the Argan Project in Morocco.  Handmade by the Berber women, the 100% Argan oil is sustainably produced while protecting the Argan tree.  The Argan fruit is delivered directly to the women so they can work at their own pace while seeing to their families and responsibilities in the home. The oil itself is a great moisturizer prized for its Vitamin E and essential fatty acids which are hydrating to the face, hair, skin, and nails. Cold pressed, filtered, fragrance- and paraben-free: perfect for almost anyone. I love using it on my hair to help it control frizz and a little goes a long way. A few drops on the hands at night helps me wake to soft hands.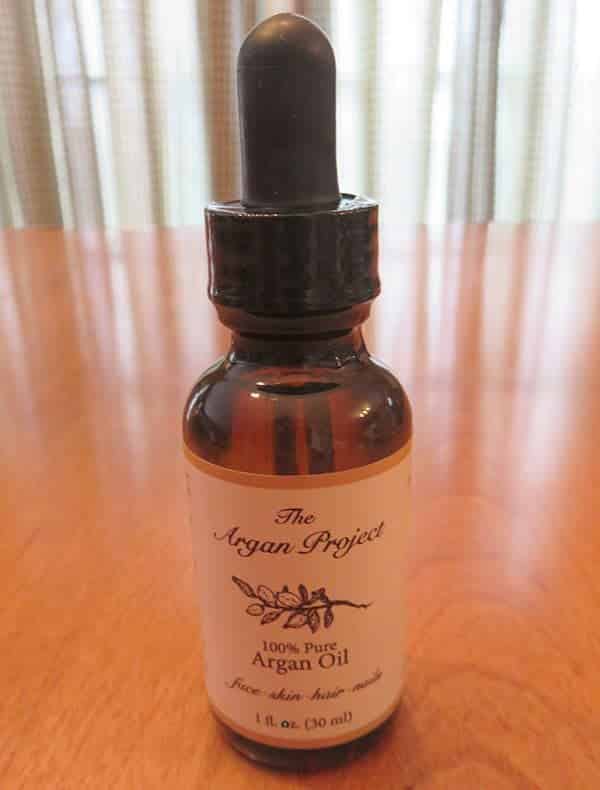 The Shibori Scarf is made in Rajasthan, India, a desert region without a lot of economic opportunity. A Fair Trade partnership with Matr Boomie and a small group of Muslim women crafting these scarves has created a chance for economic stability for their families. Traditionally, the Shibori technique is Japanese, and it's a variation of tie-dying. The patterns created are unique, the colors will vary, but the resulting scarf is beautiful. The soft cotton used feels silky and luxurious to the skin—it's light enough it can be worn year-round.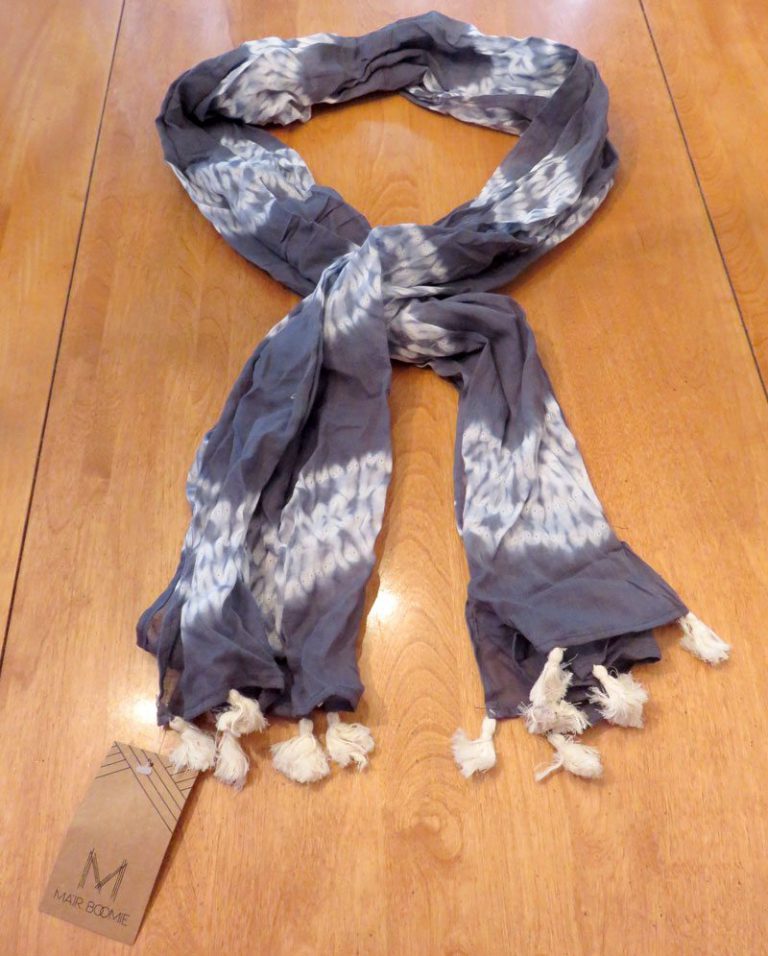 After going through the PAMPER February 2017 GlobeIn Artisan Box and trying the handmade items, I enjoyed everything. I'm adding the basket to my collection, but it would make the perfect package to place in a gift to a friend instead of using a gift bag. The scarf has become a new go-to in my wardrobe, perfect for every day, it can be dressed up or down. The Argan oil is essential to my daily routine, especially with the cold and dry winter air. I can't wait for my next trip; the jewelry roll will help keep me organized while safely stowing my jewelry in my overnight bag. I feel like I got my sparkle back after a dreary winter with the treats in the Pamper box.
The pamphlet included gives more in-depth information on the artisans and companies, a better understanding and awareness of safe job conditions which can impact steady employment in the industries supported, as well as a positive effect on the quality of life for the artisans. GlobeIn's partnerships bring to light not only artisans in the world, but how supporting the artisans helps reduce poverty by employing many in a global setting.
Globe In's Artisan boxes offer many curated lifestyle products each month with an array of customized themes, discounted up to 50%, supporting artisans in over 40 countries.
GlobeIn Artisan Gift Box Coupon
For a limited time, save $10 off 3 month of longer Artisan Box subscriptions. Use GlobeIn Artisan Box coupon code WELCOME at checkout to claim your discount.