Whether you're a college student or a busy mom, sometimes there are days when you just don't feel like all the prepping and cooking that goes into dinner. Instead of unhealthier alternatives like fast food or take out, consider Freshly as your new go-to provider of chef-cooked, healthy meals. Each week, subscribers can log-in to their Freshly accounts to choose the meals they want to receive. Freshly has a variety of different breakfasts and entrees to choose from. Then, Freshly delivers those meals right to your doorstep.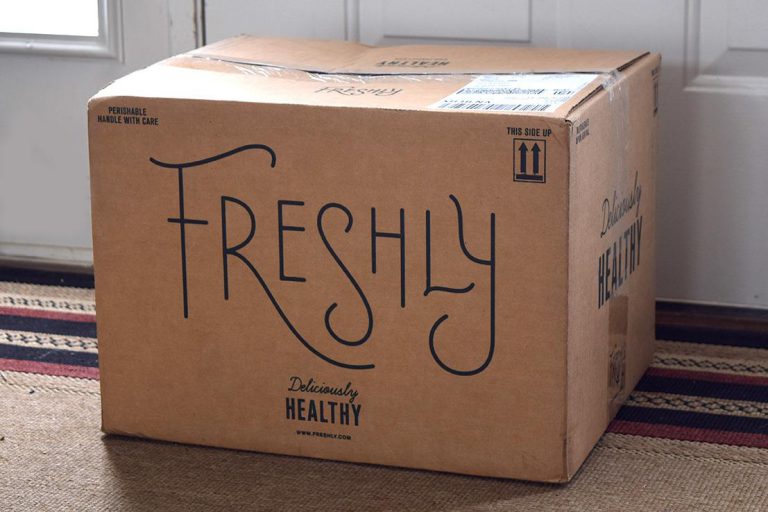 Just store the meals into your fridge or freezer, then pop them in the microwave for delicious, chef-cooked dinners ready in minutes.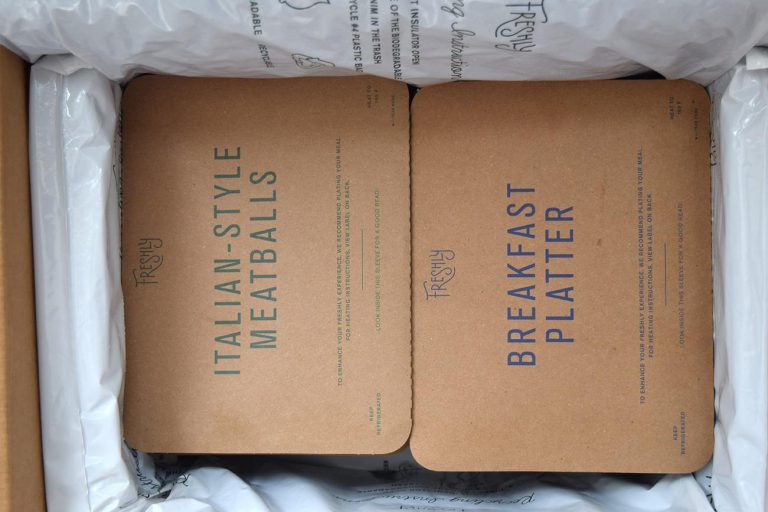 For this Freshly review, we selected: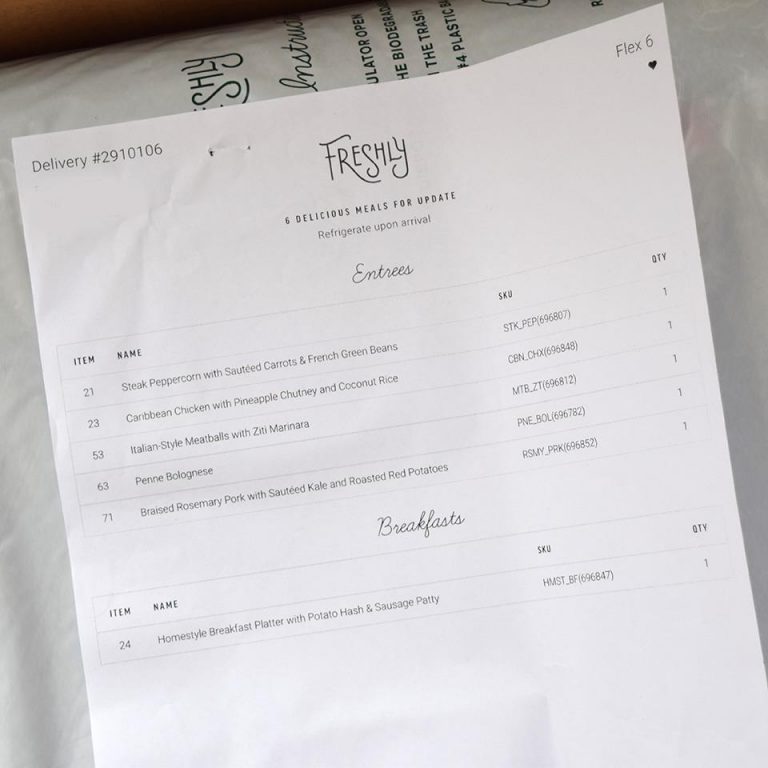 Steak Peppercorn with Sautéed Carrots & French Green Beans
Caribbean Chicken with Pineapple Chutney and Coconut Rice
Italian-Style Meatballs with Ziti Marinara
Penne Bolognese
Braised Rosemary Pork with Sautéed Kale and Roasted Red Potatoes
Homestyle Breakfast Platter with Potato Hash & Sausage Patty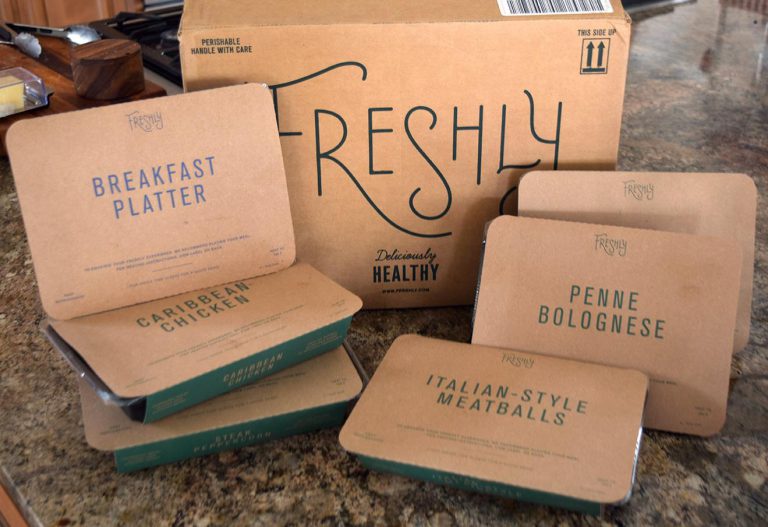 To start, we cooked up the Homestyle Breakfast Platter for breakfast. Each of the meals is individually packaged with cooking instructions printed on the container.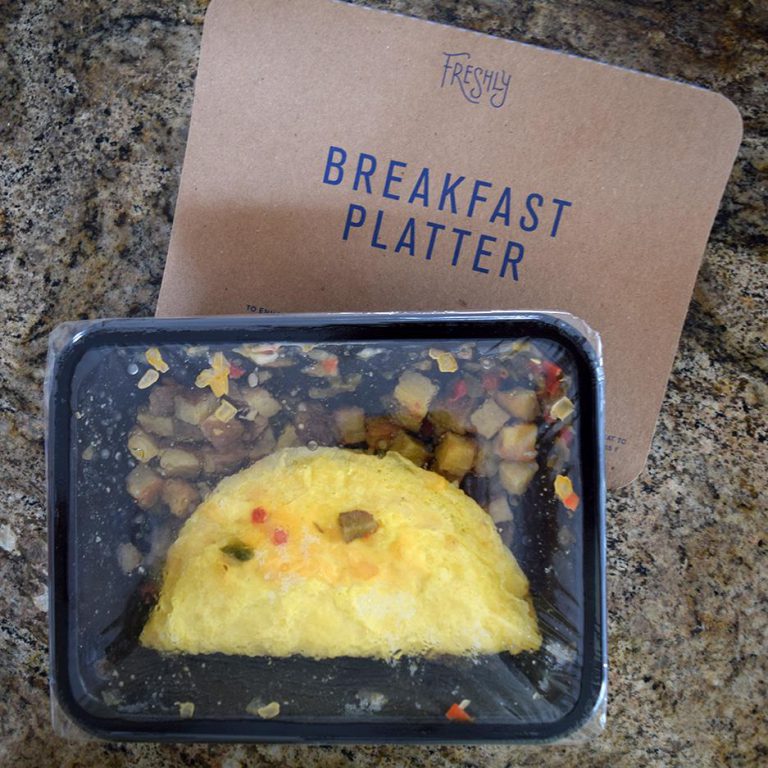 After a few minutes in the microwave, we had a hot, cheesy, savory sausage, and a flavorful potato hash to kick off our day.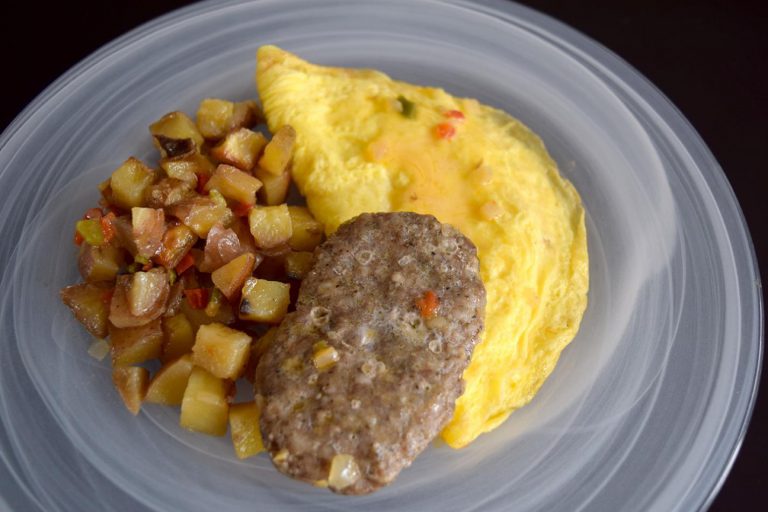 For lunch, it was time to prepare the Caribbean Chicken.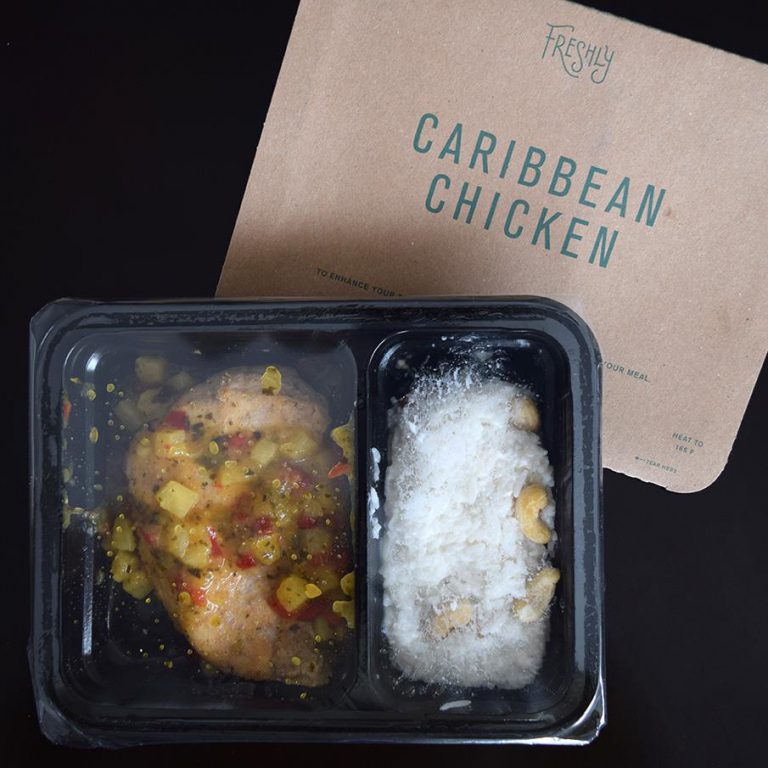 This dish was SO good. The coconut rice was amazing and I loved the sweetness from the pineapple. The chicken cooked up perfectly. It was a light and satisfying lunch. I'll order this often.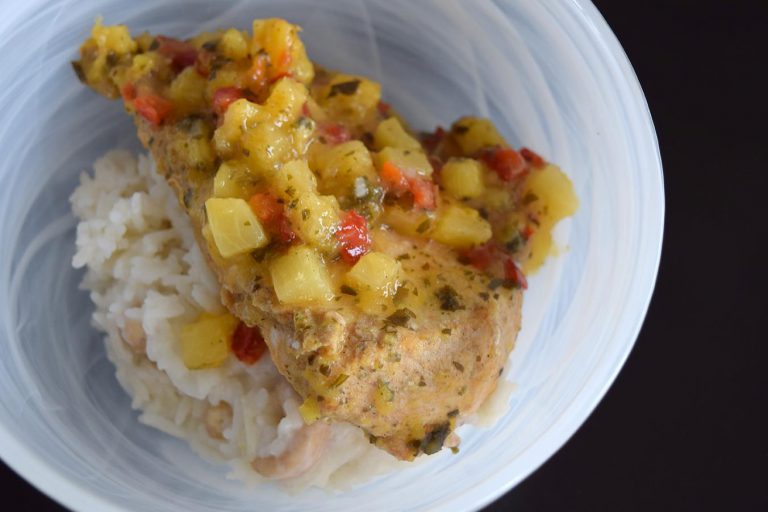 And now, we come to the main entrees in this month's Freshly box. First up is the Steak Peppercorn. We love the steak dish from our previous Freshly box and this one didn't disappoint either.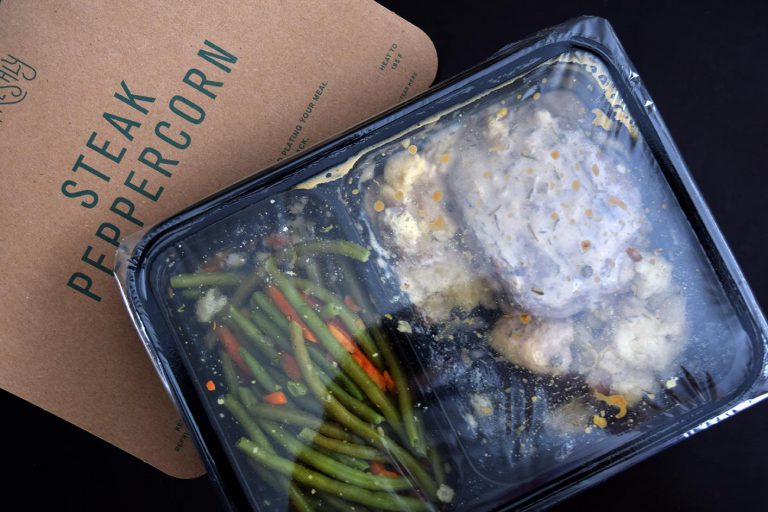 The steak was juicy and tender and the sauce had just the right amount of pepper flavor. The green beans and carrots were lightly seasoned and crisp. Overall, this dinner was a hearty and filling meal.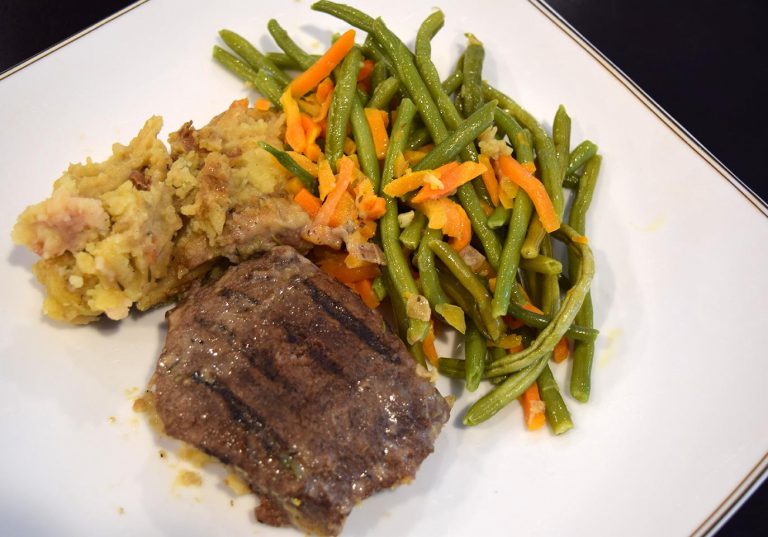 On another night, I cooked the Braised Rosemary Pork. Once again, after cutting a couple of holes in the plastic and a few minutes in the microwave, dinner is ready. I love that each of the meals cooks in under 4 minutes.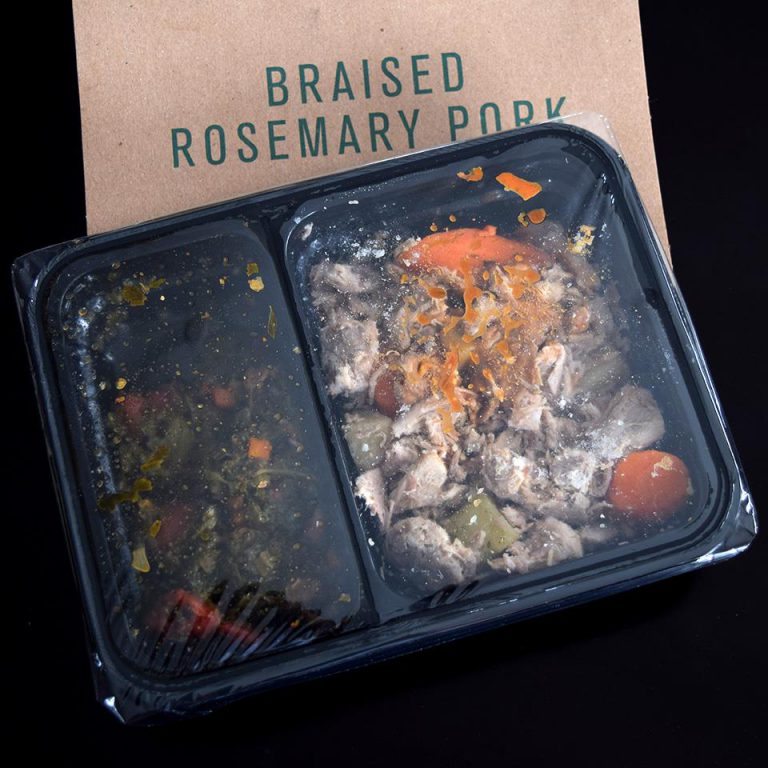 This dinner had tons of flavor. The pork was juicy and the kale had a slight kick to it. It's a belly-warming meal that's perfect for cold Winter evenings.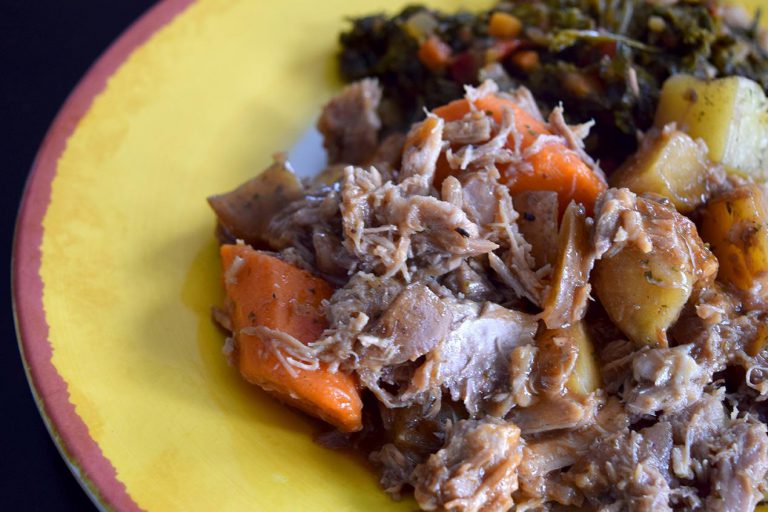 We had two Italian-style meals in this Freshly box – Italian-Style Meatballs and Penne Bolognese.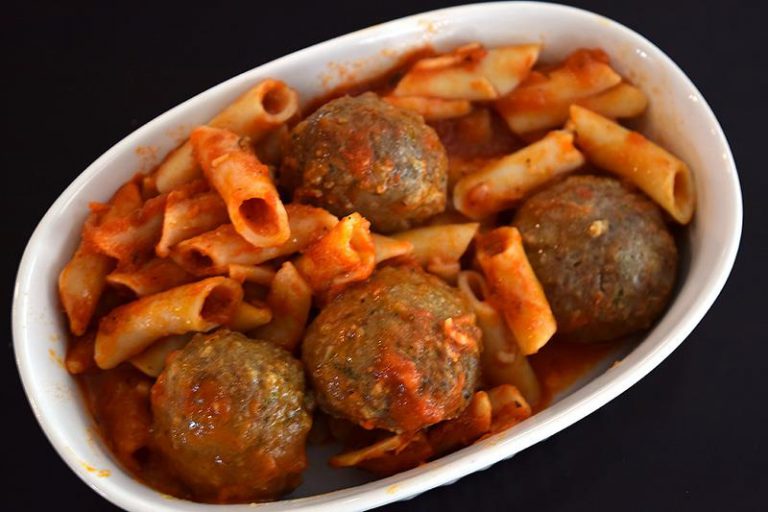 Each of these dinners was hearty and filling. The meatballs were seasoned well and the tomato sauce tasted fresh, with a hint of sweet. The pasta heated up perfectly and wasn't mushy at all. Both of these meals are kid-friendly.
When it comes to convenience, dinner doesn't get easier than Freshly. You can try new meals whenever you want without having to search for new recipes. Freshly is also great because you get gourmet, chef-cooked meals that are healthier alternatives to fast food.