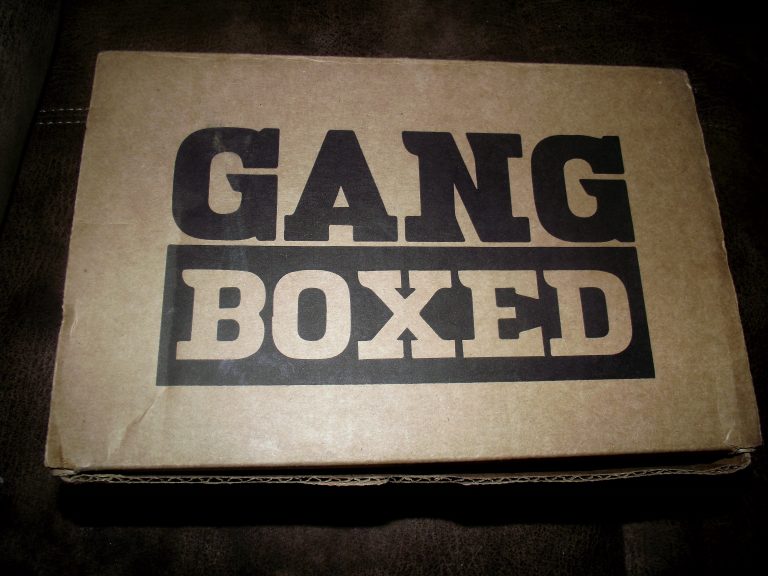 Gangboxed is the perfect box for the construction workers or laborers in your life. It is a subscription box created by and for construction workers of all trades. Every month they send at least four items and as an added bonus you are guaranteed to get at least one form of personal protective equipment in each box. They occasionally include custom apparel created by them! It is a great way to get your hands on tools, gear, and cool gadgets that you can use on the job site, at home, or anywhere you want or need. They offer various subscriptions including monthly, quarterly,  6 month or yearly prepay. A single box is $29.99, three months is $84.99, 6 months is $164.99, and a year with the biggest discount is $324.99 Today I will be reviewing the August box received.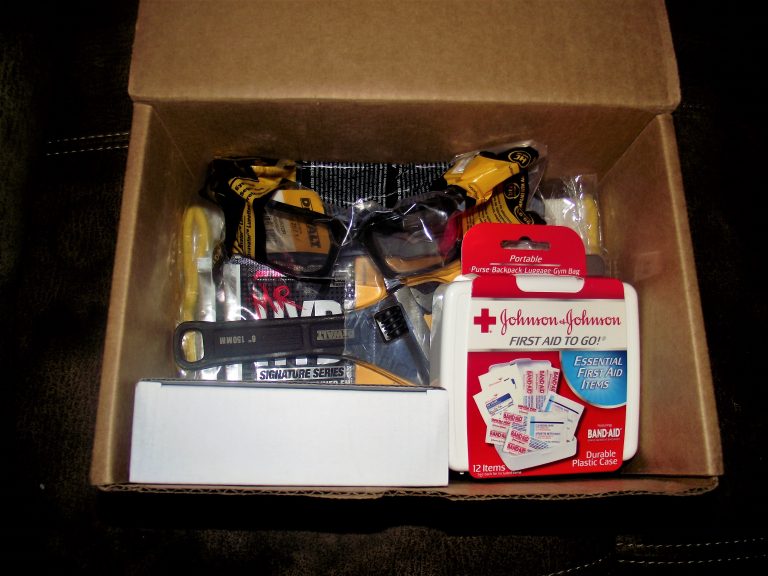 So the box itself came really quickly. I do with there had been a bit of tape or something to secure the box in transit, but being as it was constructed by construcion workers they did an amazing job and it held together no issues at all. There were so many items in the box it did not need any extra packaging. The box was stuffed full and each item fit perfectly. So let us get to it!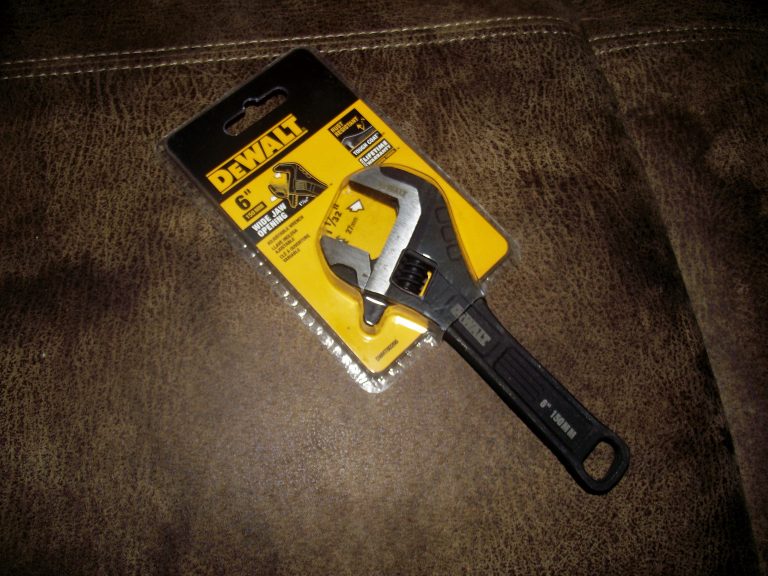 Getting down to business with this fun tool box was a tool! Any construction or construction type job needs a good crescent wrench. DeWALT is such a big name in the tool world so to receive one of their adjustable wrenches is amazing. Being honest my husband, an electrician, tends to stick to Milwuakee or Ryobi, but even he acknowledges and even raved a little about how wonderful this wrench is. It is hefty but small enough to easily fit into a tool belt or pocket. It is amazing and a good add on.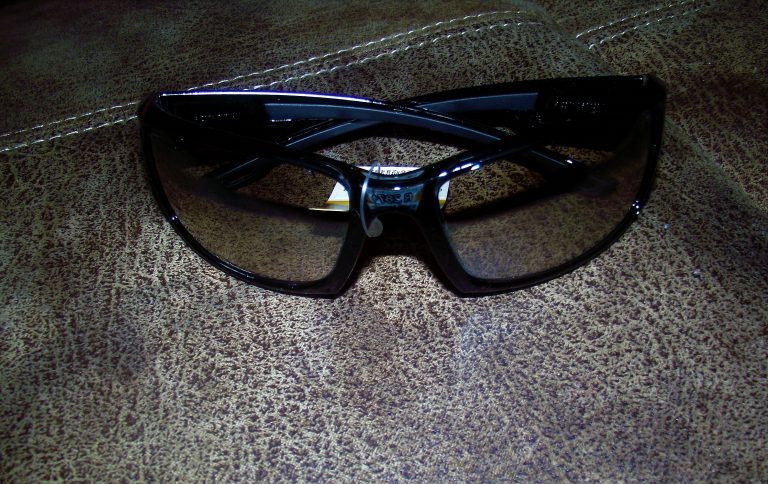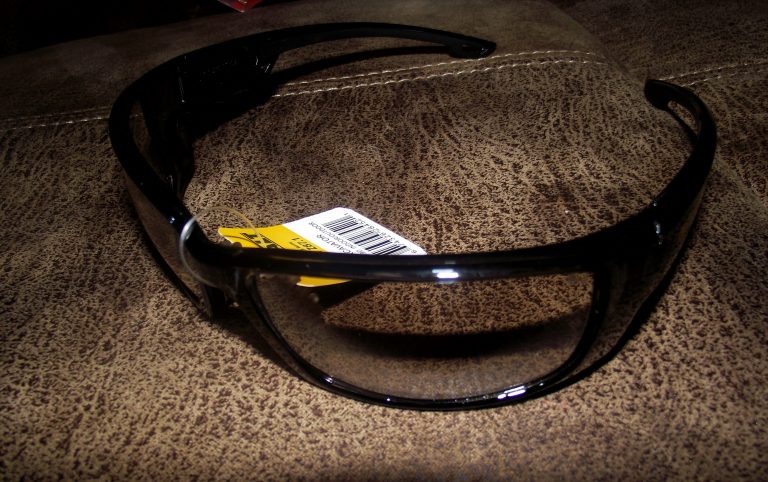 Next up in the box are these awesome safety glasses. No matter what construction type job you work at glasses are a must have. With the debris that floats around from wood, paint chips, or whatever it may be, getting something in your eye can be dangerous so you have to work hard to keep your eyes clean. The best part about these glasses is that they are slightly tinted. They are not too much so they won't impair vision but they are tinted enough to keep the sun out of your eyes on the days you are working outside.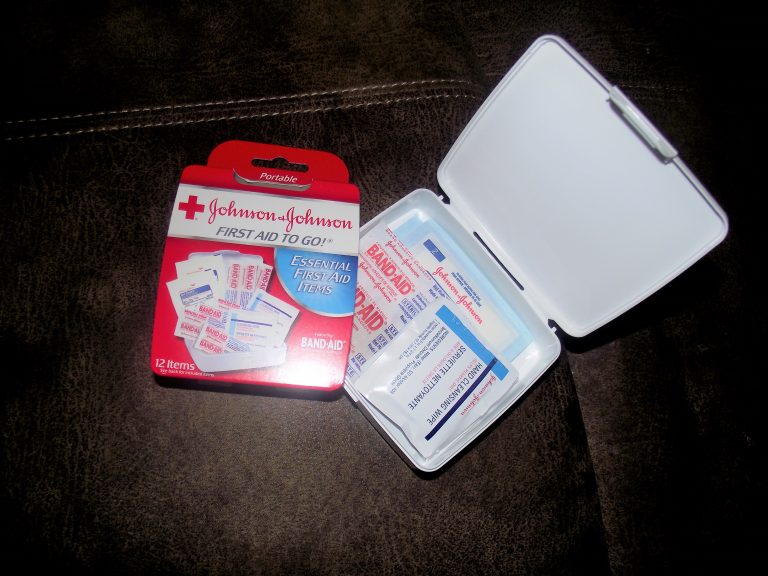 Cuts, scrapes, bruises and the like are all par for the course in this industry and this travel size first aid kit is ideal. It is small enough to fit anywhere you need to place it. It comes stocked with alcohol wipes and various sized band-aids so as long as you do not require stitches you are covered. The case locks closed tightly and could easily be restocked. This is a wonderful addition to the box.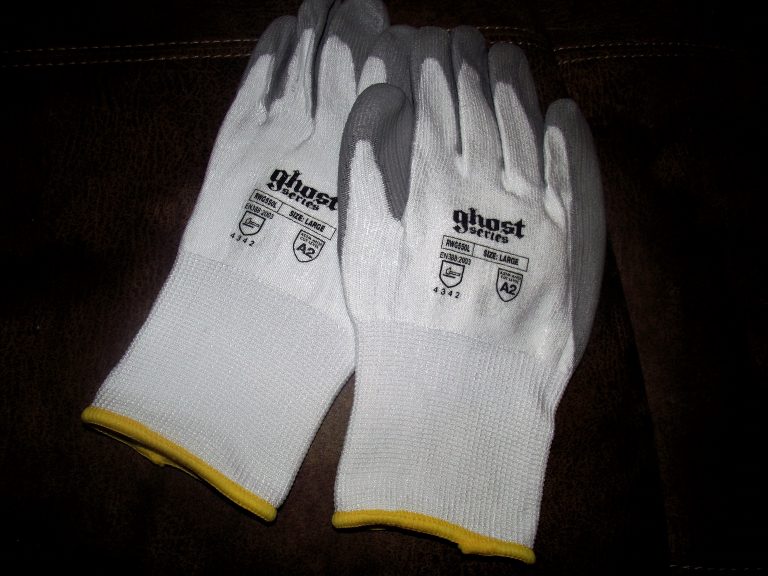 Next up are the Radians Ghost series gloves. These are dipped safety gloves covered with polyurethane. These gloves will help cut down the number of cuts you receive on your hand as they are meant to protect from sharp objects you come across. The best part about these gloves is they protect in the sun and rain. They come in sizes ranging from small to 2x and are tested to EN 388 standards. they will do their job and keep your hands safe.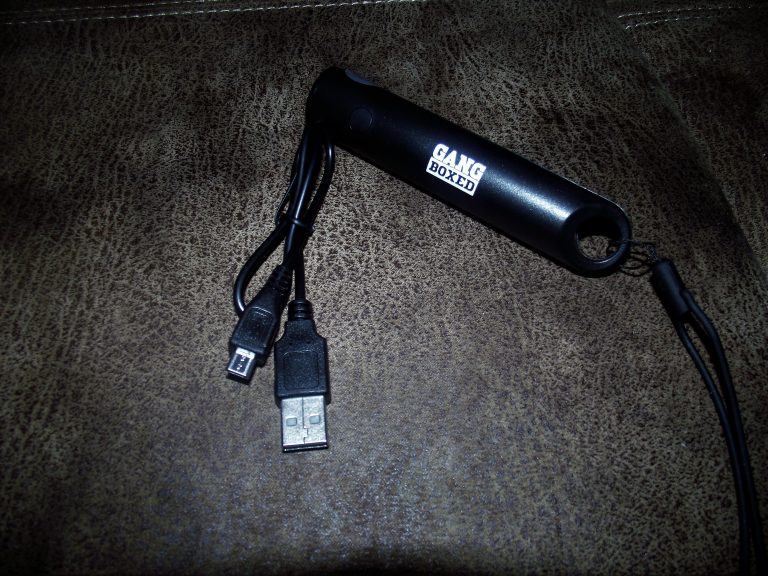 This was my husbands favorite item in the box. Labor workers can work insane hours. Just this week my husband worked over 24 hours straight trying to get a job site closed up and finished. Of course, this affects phone life and we need to be able to be in contact. Providing a portable charger in the box was clever and beneficial for both the person who received and the company. It holds more than one charge which is fantastic. The charger also displays the company name and logo which is great advertising. He had people asking him about it and he was able to direct them to the company.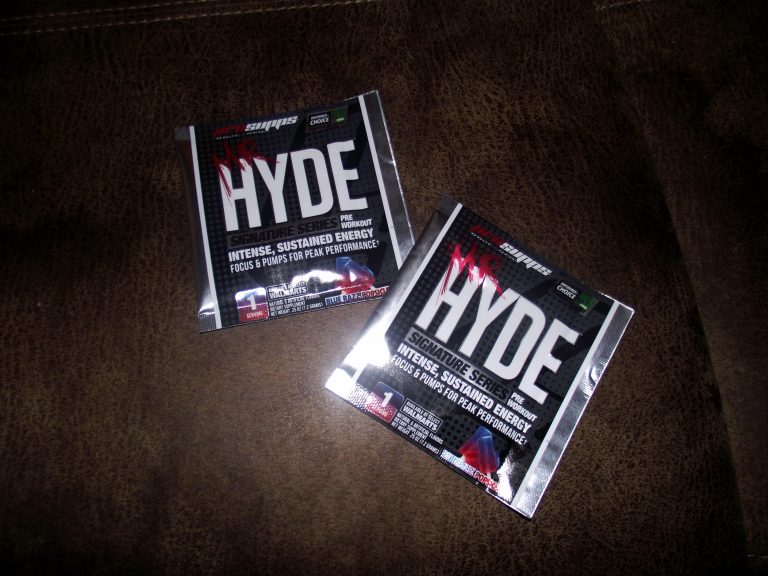 Hydration. It is something the men know well in the construction industry. If they do not stay hydrated they could suffer major issues. However, no man wants to just strictly drink water, they need some flavor! These Mr Hyde powder packets are perfect for solving that problem. They included the blue razz Popsicle flavor and had two packets. So often with subscription boxes you get something like this and they only include a single item which is rough. having a pair means you either can enjoy more yourself or share with a friend. It provided hydration and energy which is all perfect for the working man.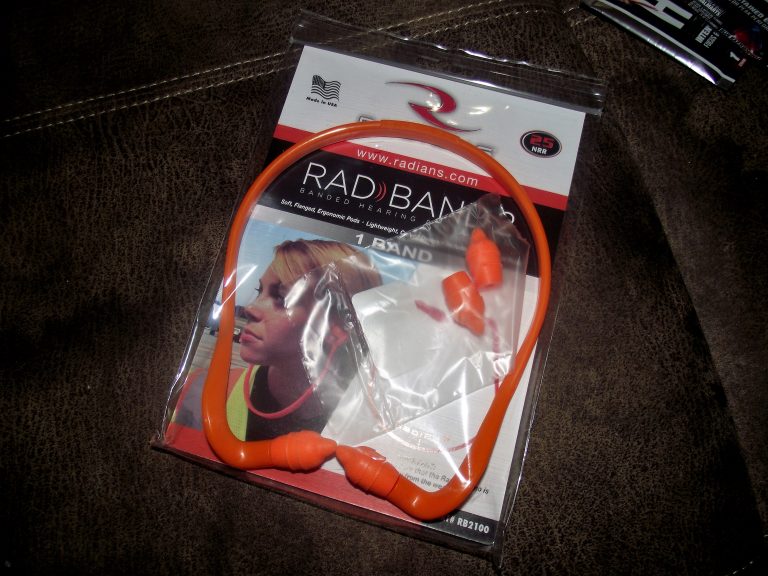 The last item in the box is a set of noise cancelling ear plugs. Radians provides these wonderful ear plugs and the back up set in the box. My husband is almost always complaining about the noise and tools and yelling that can go on at a job site. These will be a huge help with that problem. They are sturdy and the band can be placed in front of or behind the neck based off preference. Such a good item the best part being that they really work!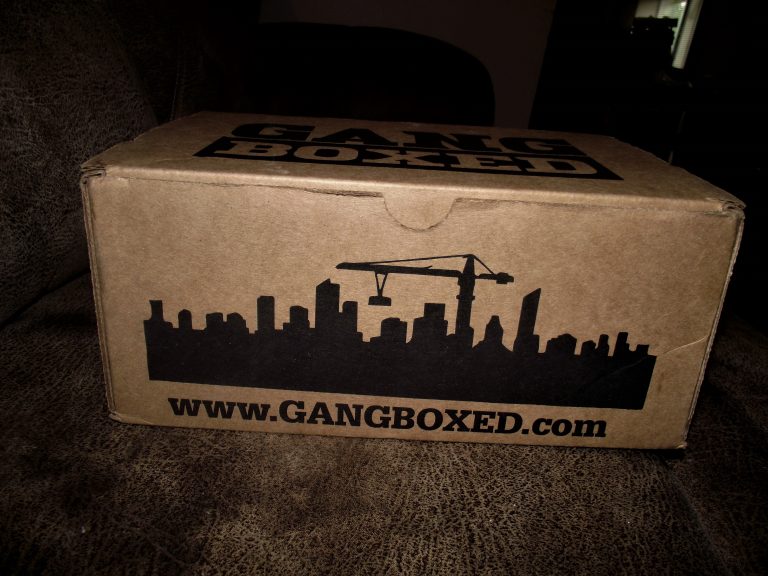 Overall Gangboxed exceeded my and my husbands expectations. He is now fully prepared to take on the construction world. This box is truly a must have box for the construction worker. If you are interested in buying the box for yourself or someone in your life click here!