We have the complete box spoilers for the GlobeIn May 2016 Artisan Hydrate Box. GlobeIn Artisan Gift Box delivers monthly subscription boxes filled with handcrafted items from global artisans from around the world. Each May 2016 Hydrate GlobeIn Artisan Box has the following hand crafts: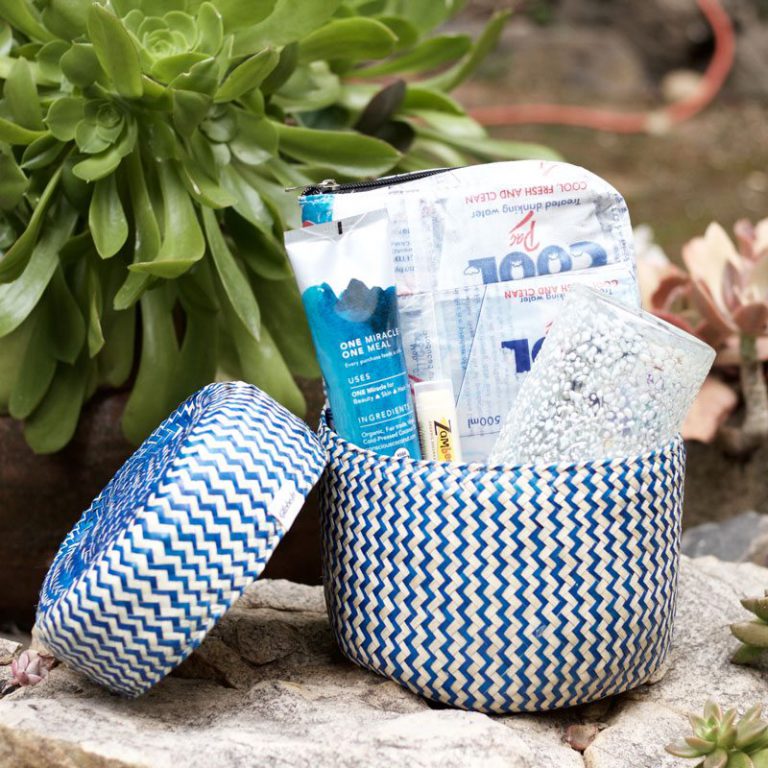 Hand Blown Glass, Mexico (Retail $15)
Upcycled Tote, Ghana (Retail $15)
Conscious Coconut Oil, Thailand (Retail $15)
Zambeezi Lip Balm, Zambia (Retail $3)
Brass Bottle Stopper, South Africa (Retail $10)  or  Palm Leaf Basket, Mexico (Retail $12). Bottle stopper designs will vary. All May baskets will come in blue to compliment the Hydrate theme.
This month, GlobeIn customers have the option to select a different Artisan Box theme or purchase additional items. The May GlobeIn Artisan Box theme options are Hydrate, Bathe, Spring Clean, Memory, and Rise & Shine. Make sure you log-in and make your selection by 11:59pm PST, May 12th if you want to change your box.
What do you think about the original crafts in the GlobeIn May 2016 Artisan Hydrate Box?
GlobeIn May 2016 Artisan Hydrate Box Coupon Code
For a limited time, new subscribers can use GlobeIn coupon code WELCOME to save $10 OFF your 3-month or longer GlobeIn Artisan Box subscription. Coupons cannot be combined.