Hello everybody! I am back with another Glossybox review. This is the second time I have tried out their box, and I am quickly falling in love. Each month, Glossybox sends out five hand-picked beauty products, and at least 3 are full-sized. The boxes are not customizable, but they do a great job of sending high-value and varied items.
Glossybox currently has two plans:
1 Month Plan: $21
3 Month Plan: $58.50  ($19.50/box)
6 Month Plan: $111  ($18.50/box)
12 Month Plan: $210  ($17.50/box)
Each box has a theme; December's box was #GlossyCheers. Each item was included to help you look your best during the holiday season.
December's Glossybox had festive pink packaging, and gold details. I love how beautiful their boxes are! They are definitely one of the prettiest beauty subscription boxes. Let's see if the insides are just as good as the outside!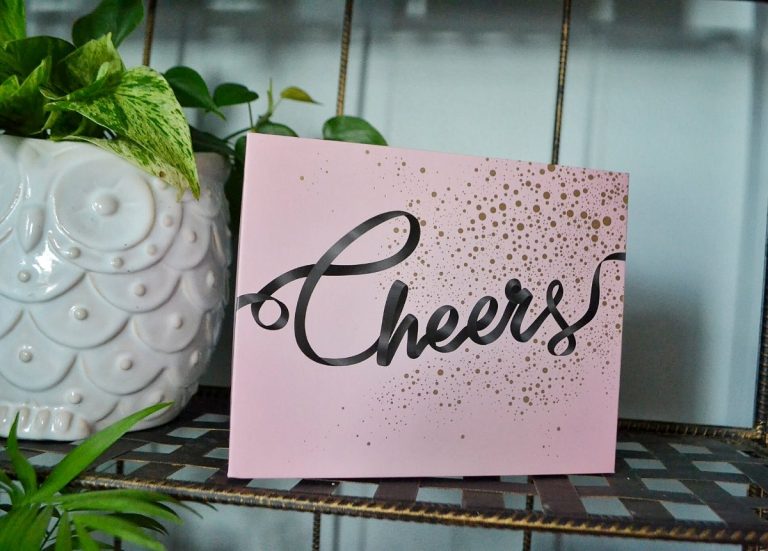 The first thing you see when opening a glossy box is a little pamphlet with information about the products. I really love this, because it tells you about the best way to use the products and also lists the value of each product.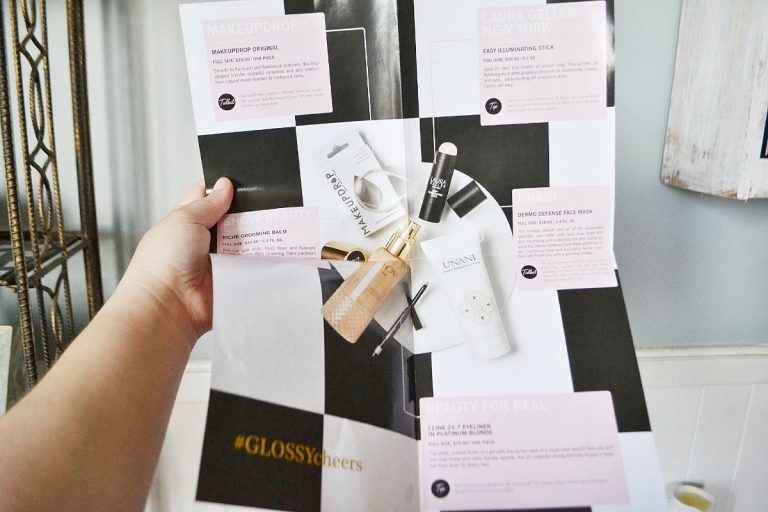 The products I received in December's Glossybox were: a Laura Geller New York Easy Illuminating Stick, an Unani Dermo Defense Face Mask, Show Beauty Riche Grooming Balm, a MakeupDrop Original, and a Beauty for Real I-Line 24-7 Eyeliner. This was a great mix of products; one haircare, one skincare, two makeup items, and a beauty tool.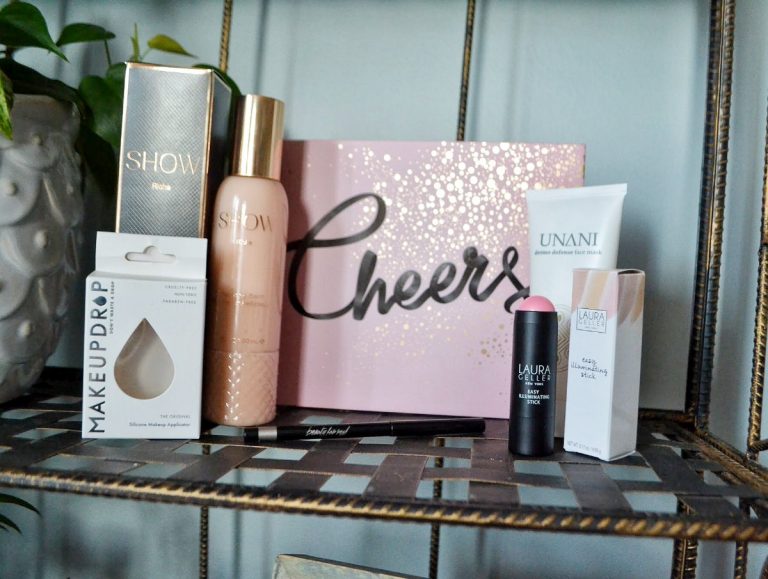 First, let's take a look at the Show Beauty Riche Grooming Balm. Glossybox sent out a full sized product, and it is worth $45. At first, I thought this was a container of bubble bath, but it is actually a leave-in balm for your hair. It conditions your hair, and smoothes out frizziness. I recently moved to a new state, and the change in climate is making my hair a little crazy. But, this has definitely helped me keep it under control!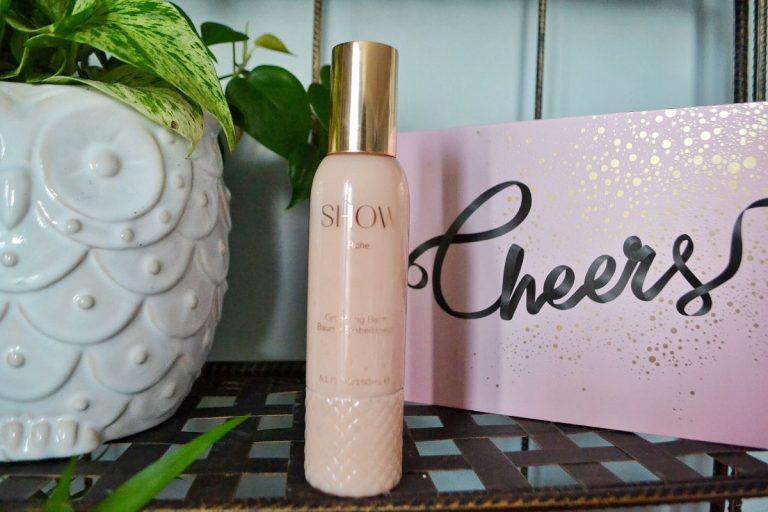 The balm comes out as a thick, pink cream. I was worried that it would make my hair feel greasy, but it is quite weightless.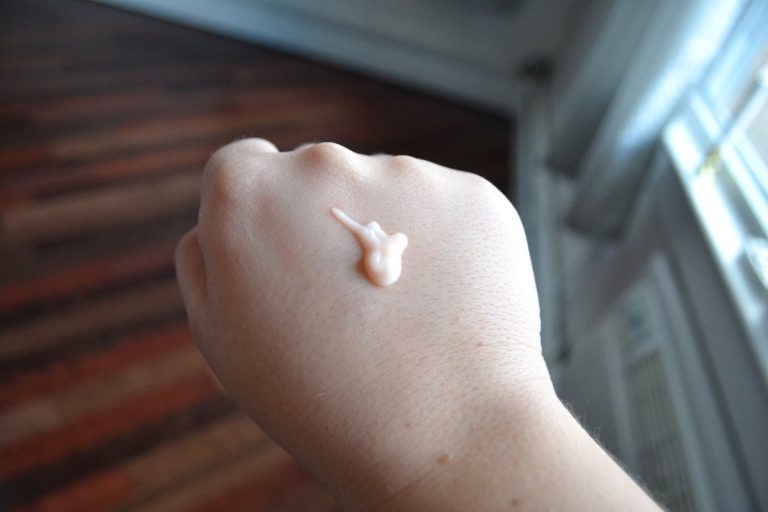 The next product I received was a Unani Dermo Defense Face Mask. This is also a full sized product, and it is worth $18. This is a clear gel-like mask that contains ingredients such as aloe and Ayurvedic herbs to encourage cell renewal and skin regeneration. I have been using this a couple times a week, and my skin feels so soft and hydrated!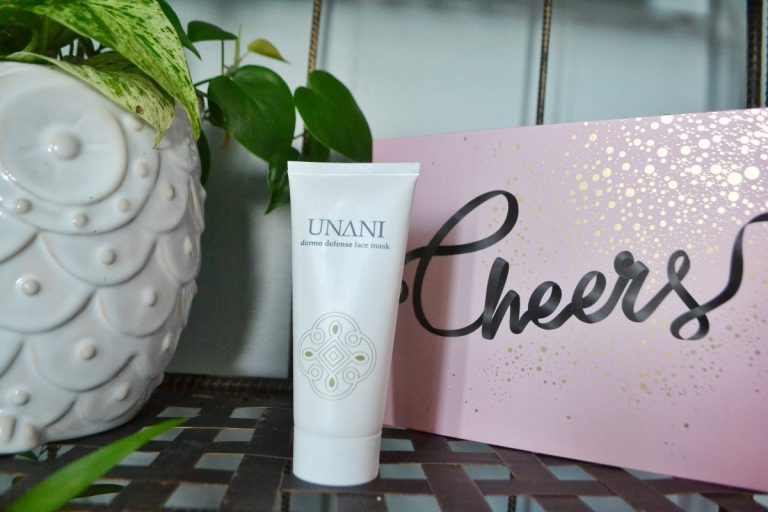 The next item I received was a MakeupDrop Original. This is full-sized, and is worth $20. MakeupDrop is a silicone makeup blender, and it is supposed to reduce the waste that comes with using a beauty sponge. Sponges will absorb cosmetic products, and silicone does not. You are supposed to put a small amount of foundation or concealer on the blender, and apply to your face with a stippling motion.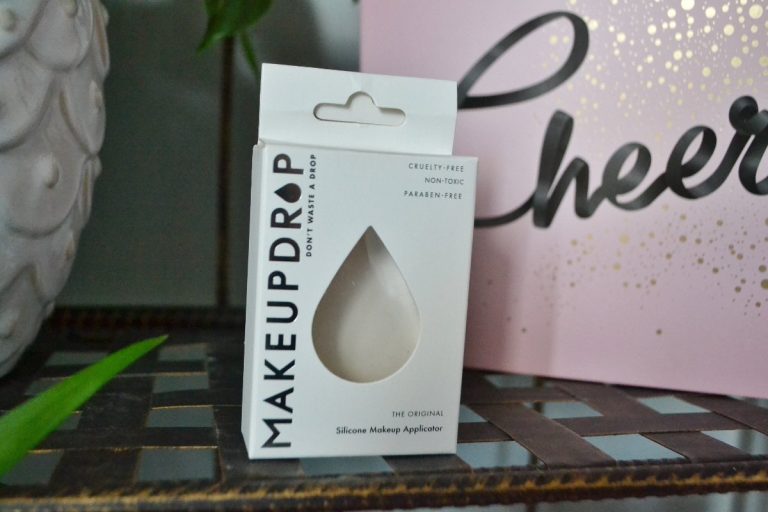 I have been using a Beauty Blender faithfully for the last two years, but I have been very curious about this product. It was very popular on Youtube a few months ago, and it seemed like everybody was testing it out. I like that it doesn't waste my foundation, but I am not happy with its blending capabilities. It feels like it is just smearing my makeup around, rather than patting it into my skin. However, I have found that I can use the MakeupDrop to apply a small amount of foundation to my face, and then I blend it further with my Beauty Blender. That way I can reduce the waste and have a seamless finish.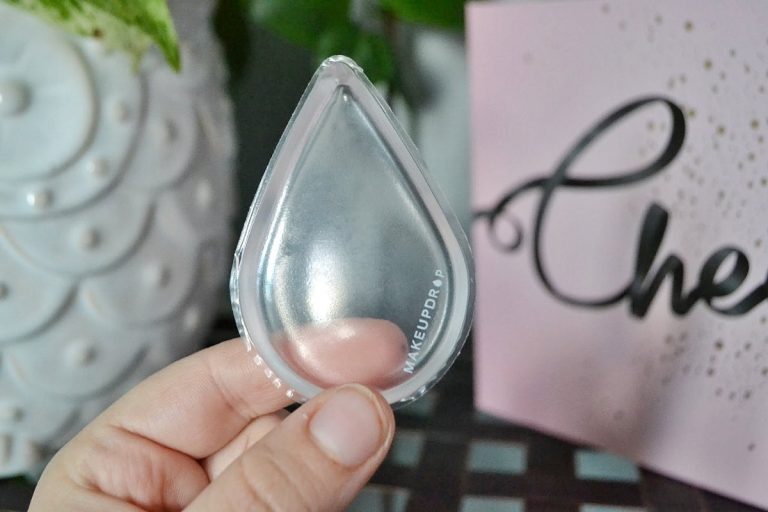 Next, I receiveda Laura Geller Easy Illuminating Stick in the shade Ethereal. This is full sized, and costs $26. It looks like a bubble gum pink shade in the tube, but it goes on much lighter with a slight tinge of pink. It is a gorgeous highlight, and is illuminating but not glittery.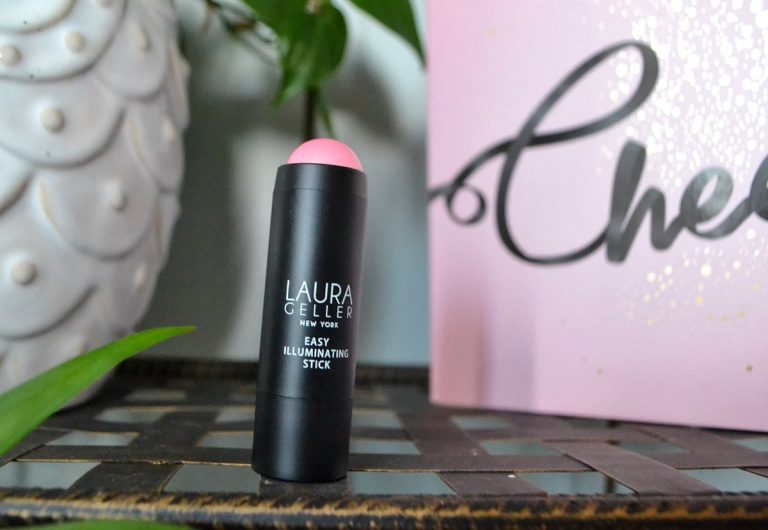 Look at how it catches the light!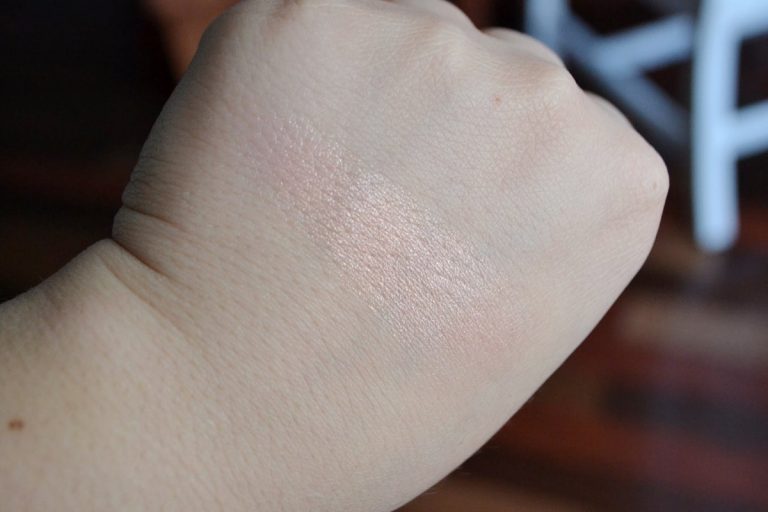 And here is how it looks applied on my cheekbones. Please excuse the rest of my makeup; I had a bad makeup day. It happens to everyone!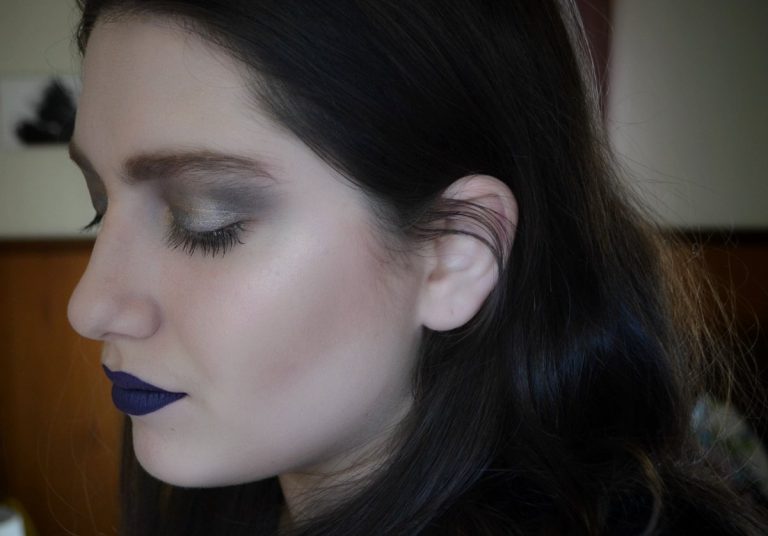 The final item I received was an I-Line 24-7 Eyeliner in Platinum Blonde. This was full-sized, and is worth $14. It is a beautiful champagne color, and dries in about 10 seconds. Once it dries, it doesn't budge!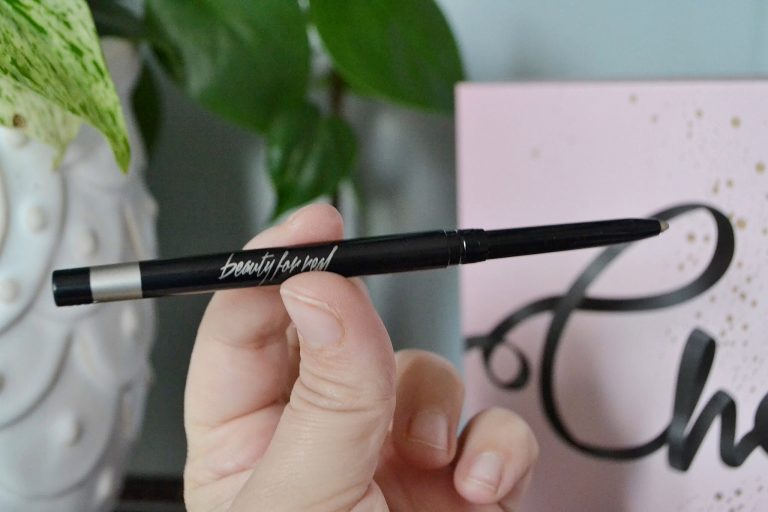 In the photo below, I have applied the I-Line 24-7 Eyeliner in my inner corner, and beneath my lower lash line. I am so happy to add this to my collection and break up the monotony of my dozens of black eyeliners. It is beautiful, shimmery, and adds an extra pop to any eye look.

December's Glossybox cost $21, but had a value of $123. And, everything inside was full sized. Wow! Keep reading to see my final verdict.