Hello everybody! Today I am back reviewing another Glossybox. This is a monthly beauty subscription box that sends out 5 full sized or deluxe sample products each month. You may receive a mix of makeup, skincare, hair products, and beauty tools.
Glossybox currently has four plans:
1 Month Plan: $21
3 Month Plan: $58.50  ($19.50/box)
6 Month Plan: $111  ($18.50/box)
12 Month Plan: $210  ($17.50/box)
This month, Glossybox's theme is #GlossyandFresh. It's a new year, and it's time to focus on healthy and fresh skin. January's box contains beauty products to help you embrace your natural beauty and create a glowy canvas for minimal makeup.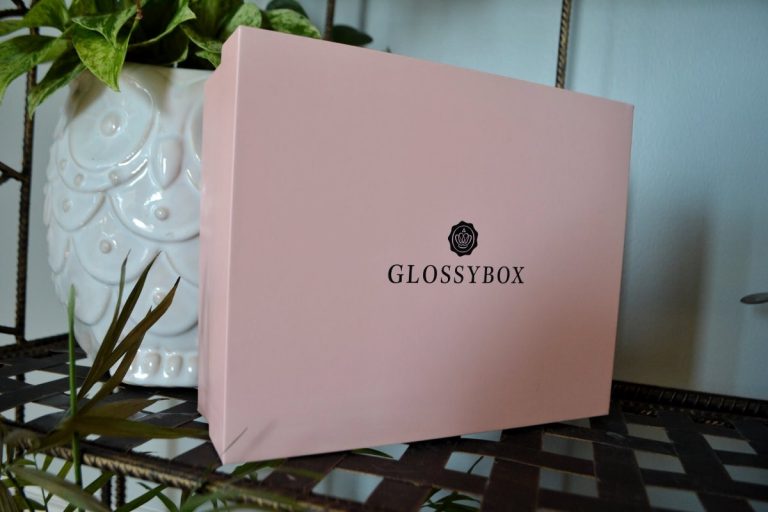 In the photo below, you can see everything I received in my Glossybox: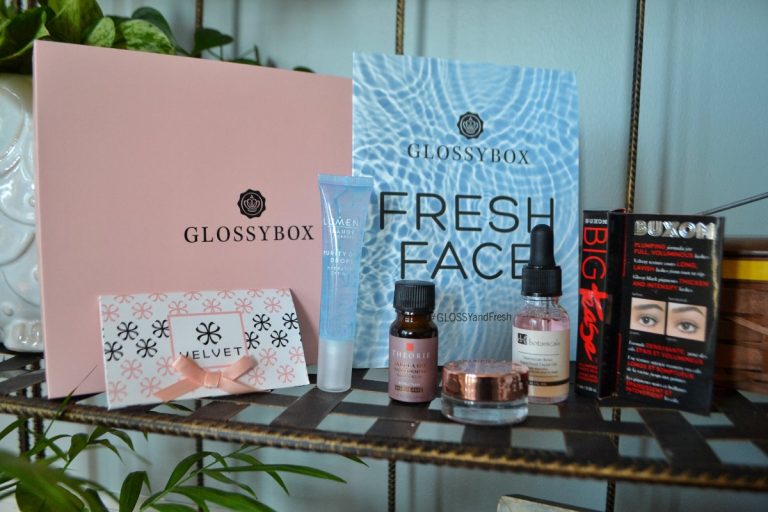 I also received a pamphlet with information and prices for each product.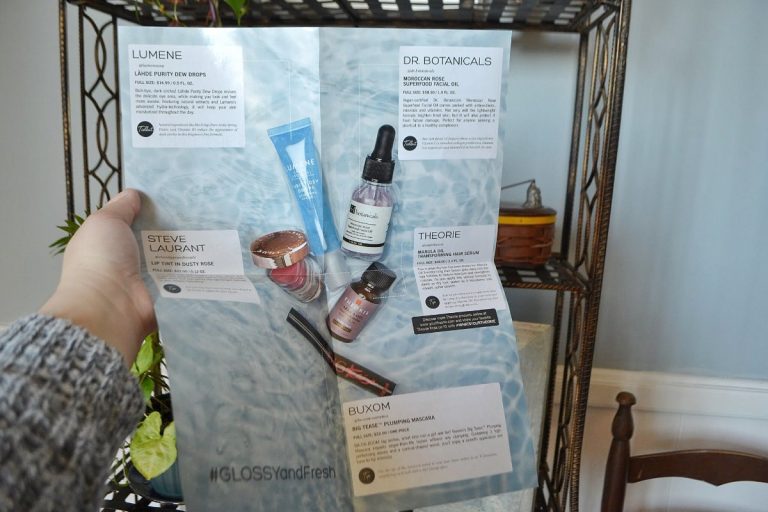 The first thing I received in my Glossybox was a $25 giftcard for Velvet sunglasses. At first I was excited, but then I realized that most of Velvet's glasses cost over $175. So, this gift card will probably remain unused.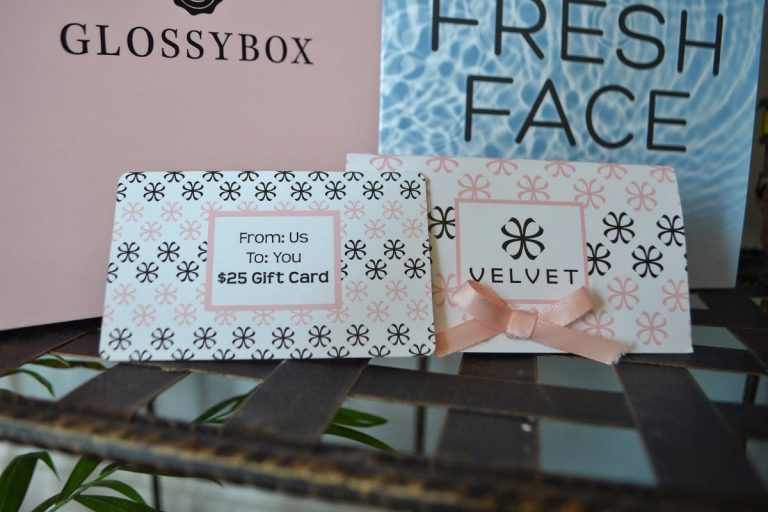 Next, I received Lähde Purity Dew Drops, which is a hydrating eye gel. This is a full sized product that is worth $14.99. The Purity Dew Drops contain ingredients such as birch sap, pure arctic spring water, and Vitamin B5 to reduce dark circles and puffiness. I have always struggled with having huge dark circles, so this was a godsend. I have used it every day for the past week, and I am starting to see results. The Purity Dew Drops are pleasant to use as well; it has an cooling effect and a fresh scent.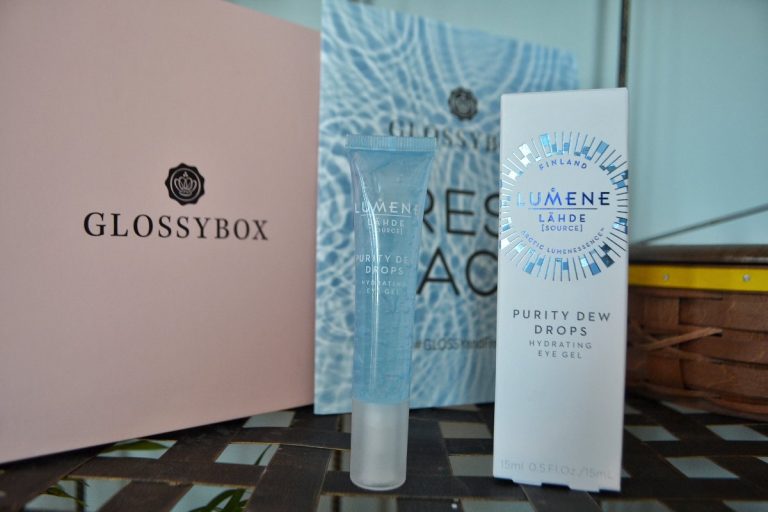 The next product I received was Marula Oil Transforming Hair Serum from Theorie. I received a deluxe 10 mL sample, which is worth $2.60. This oil can be brushed through dry or damp hair, and it will restore moisture and shine, strengthen brittleness, soften the cuticle, and protect from styling. No matter how frequently I get my hair trimmed, my ends always end up a little crunchy. I have been using this before bed, and my tips now feel super soft!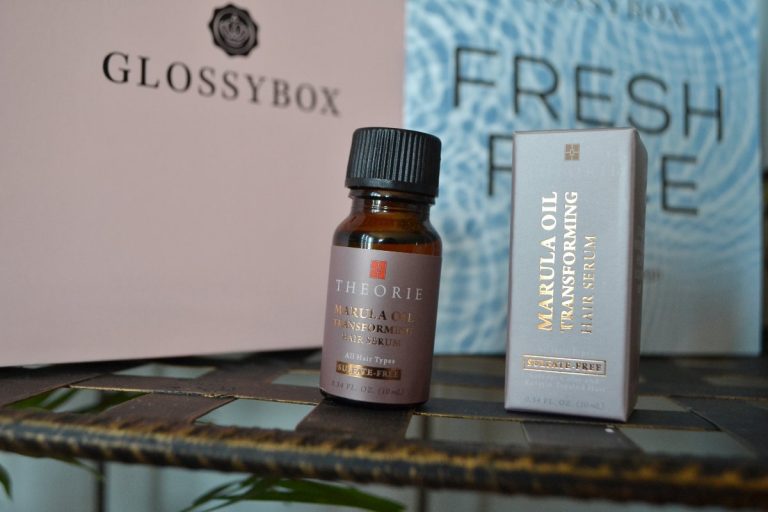 This is a great serum, but I wish it came with a dropper. You only need to use a small amount, and the open-mouthed bottle makes it easy to use way too much on accident.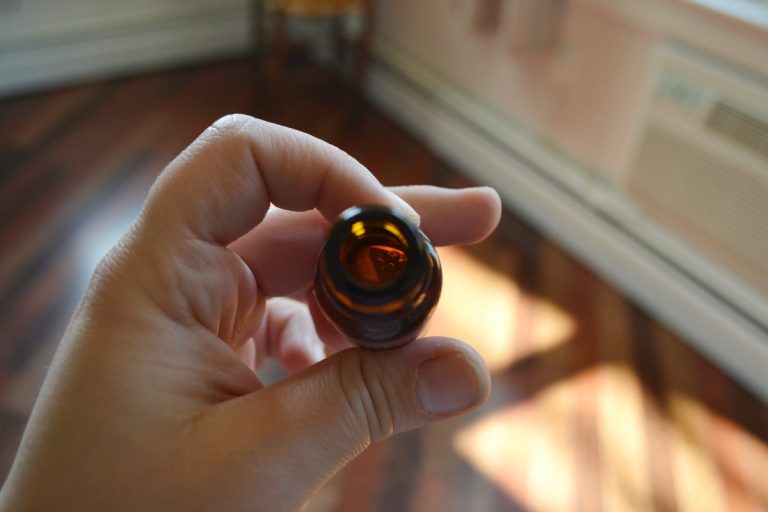 I also received Moroccan Rose Superfood Facial Oil from Dr. Botanicals. This is a 15 mL travel sized product that is worth £35.90, or $50.70. It's crazy that such a tiny bottle is so expensive! The facial oil contains ingredients such as Vitamin C to stimulate collagen production, Vitamin A to even skin tone and protect from free-radicals, and Almond Oil to moisturize and nourish your skin. The facial oil is light, and doesn't leave my face feeling greasy afterwards. It is heavily perfumed; I wish it had a lighter scent, but some people may like it. Overall, it is a good product and leaves my face feeling smooth and hydrated.
Next, I received Steve Laurent Lip Tint in the shade Dusty Rose. This is a full sized product, which is worth $22. I absolutely adore the rose gold packaging!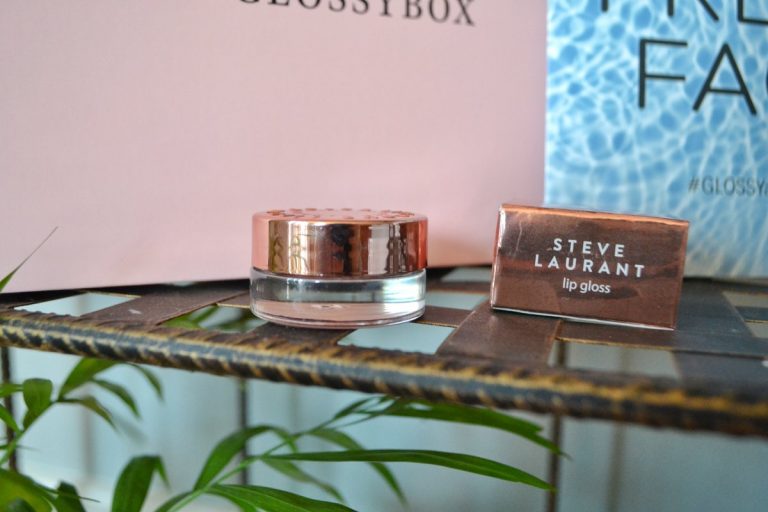 The tint is a light pink color, and goes on smoothly. It feels very hydrating, and provides a semi-opaque wash of color.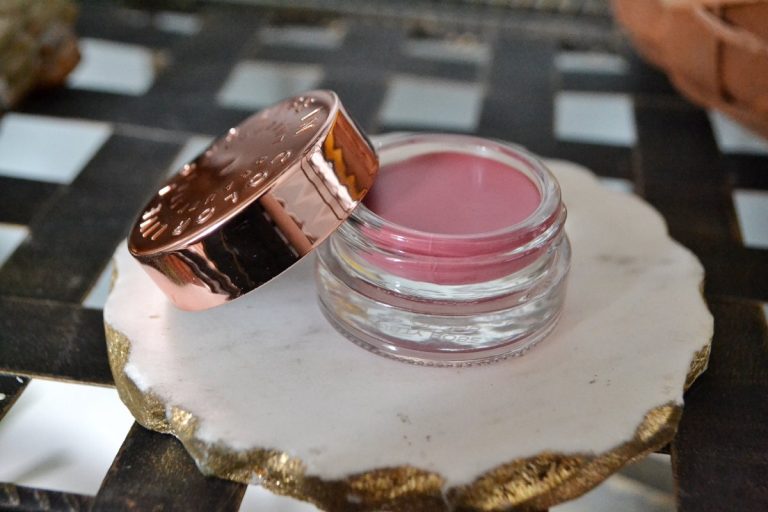 Here is what Dusty Rose looks like on my lips: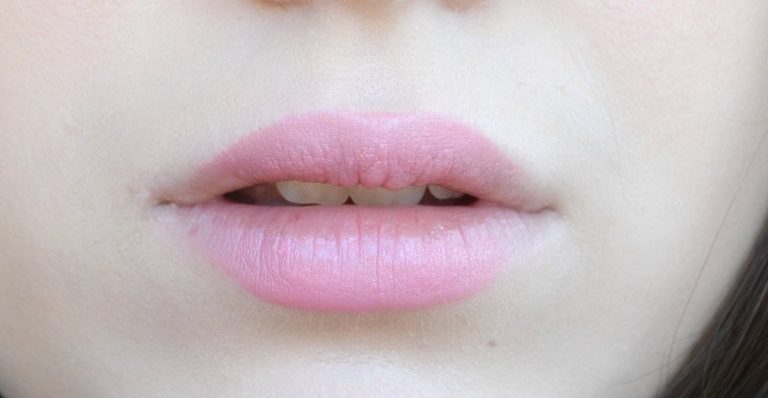 The final item I received is Buxom Big Tease Plumping Mascara. This is a 2 mL sample size that is worth $3.25. Big Tease contains 3 different waxes and a conical shaped wand for base-to-tip intensity.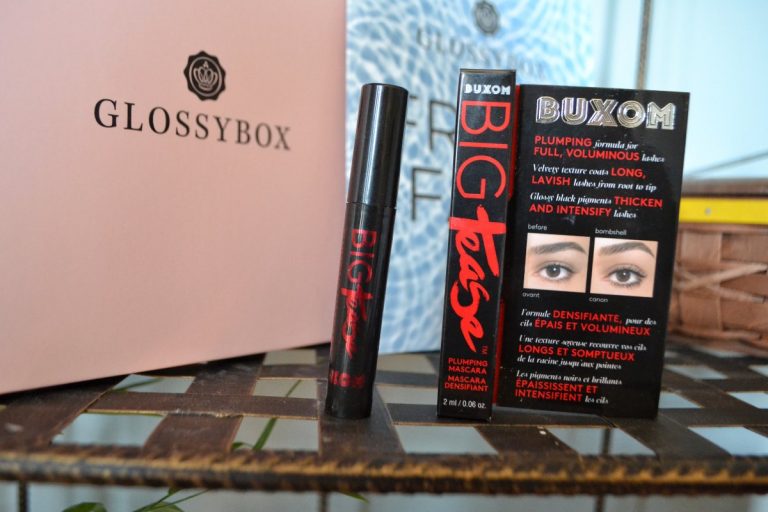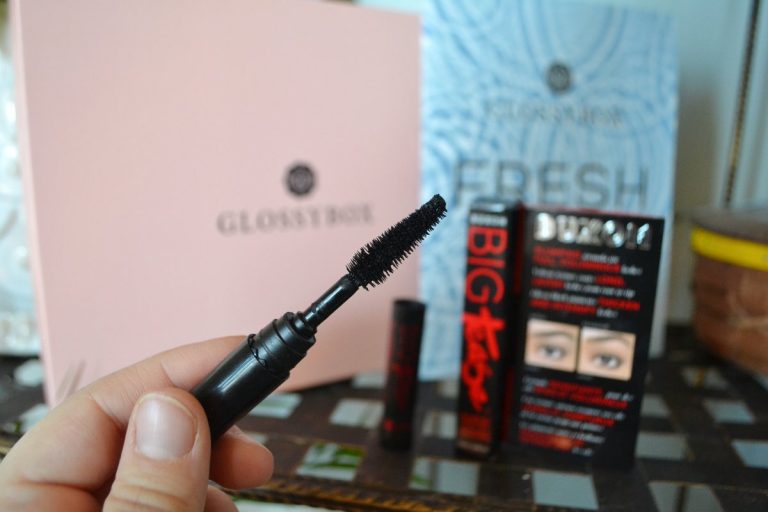 Here is a photo of what Big Tease looks like on my lashes: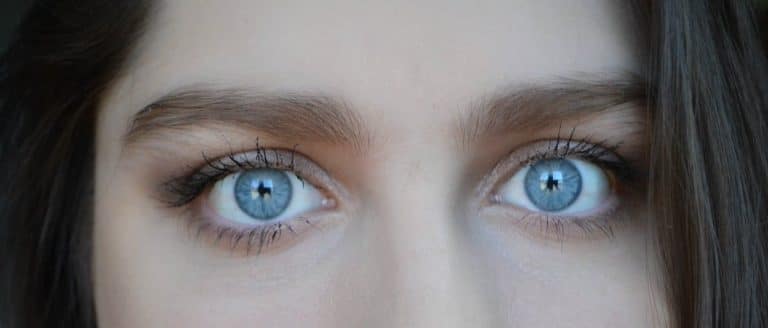 I quite like how it looks, but unfortunately it smudges and flakes off into my eyes after a few hours of wear. I looked the product up on Sephora, and it turns out many people have the same issue.
I used all of the products from January's Glossybox in today's makeup, and I love how it turned out!
I have mixed feelings about this month's box. I have loved previous boxes, but this one felt a little odd. First of all, Glossybox promises to send out 3 full sized products each month. However, there were only two full sized products in this box: the Purity Dew Drops and the Steve Laurent Lip Tint. The rest are all deluxe samples or travel sized. Perhaps they are counting the gift card as a full sized product? Speaking of the gift card, I also thought it was odd they would include it when most of Velvet's products are upwards of $175. I am not going to spend $150 on a pair of sunglasses just because I received a $25 gift card.
However, I really loved the lip tint, hair serum, face oil, and purity dew drops. The quality of most of the products were wonderful. So, I do have a generally positive view towards this box.