Glossybox is a monthly subscription box that sends out 5-6 full sized or deluxe sample sized beauty products. You may receive a mix of makeup, skincare and haircare products, and beauty tools.
Glossybox currently has four subscription options:
1 Month Plan: $21
3 Month Plan: $58.50  ($19.50/box)
6 Month Plan: $111  ($18.50/box)
12 Month Plan: $210  ($17.50/box)
Today I will be reviewing the July Glossybox, which came packaged in an adorable aquatic themed box. Every item arrived in perfect condition.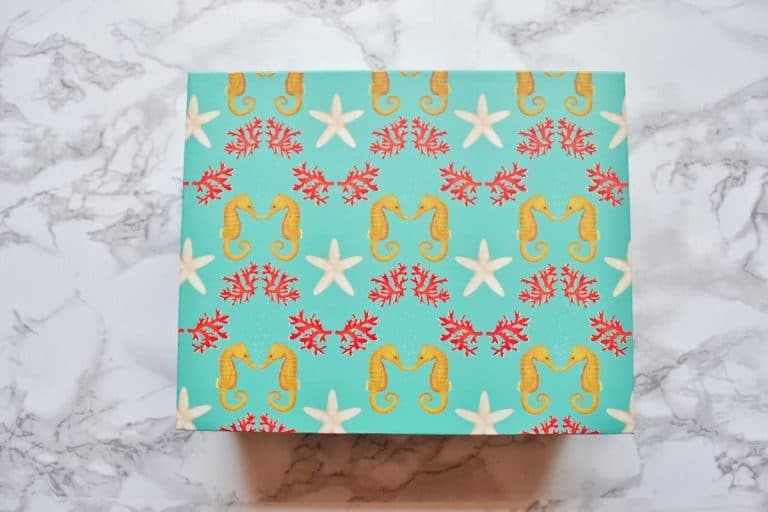 Glossybox always includes a poster with information about each product. Here's a look at July's: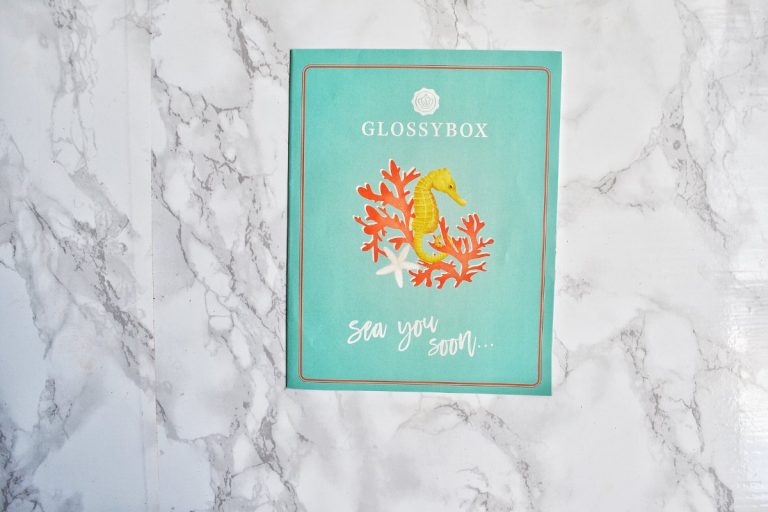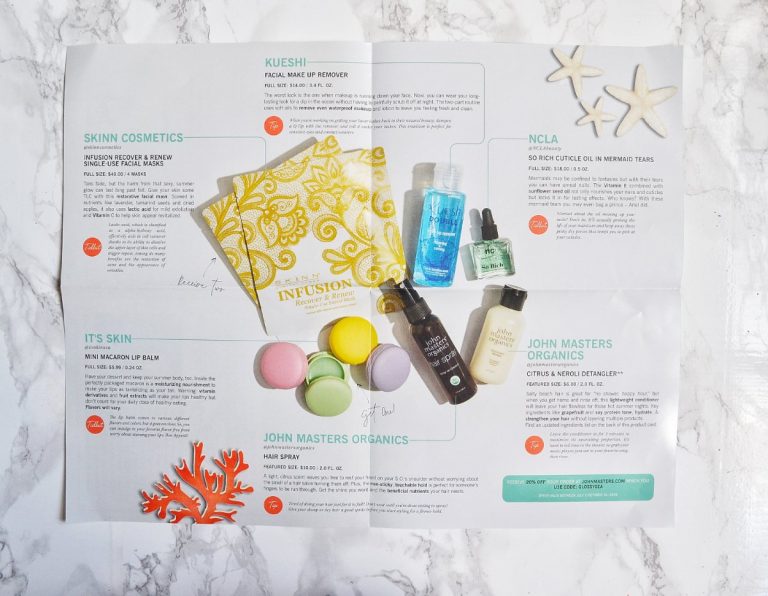 The box was also filled with little blue squiggly packing material, which kept each item safe and secure.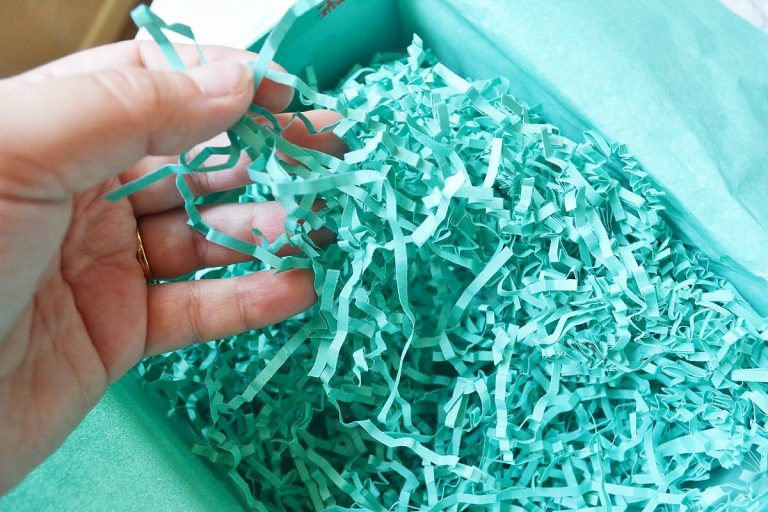 Here's a peek at everything that was inside July's box: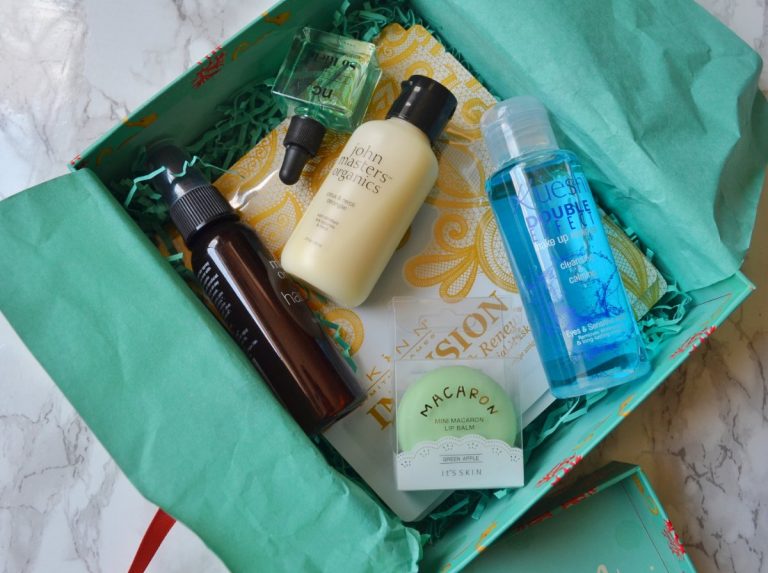 NCLA So Rich Cuticle Oil in Mermaid Tears ($18)
This blend of sunflower oil and Vitamin E nourishes your nails, while also locking in moisture. It has a lovely honeysuckle smell, and I love applying it before bed. My nails are quite poor quality, but I've already noticed a large decrease in hangnails.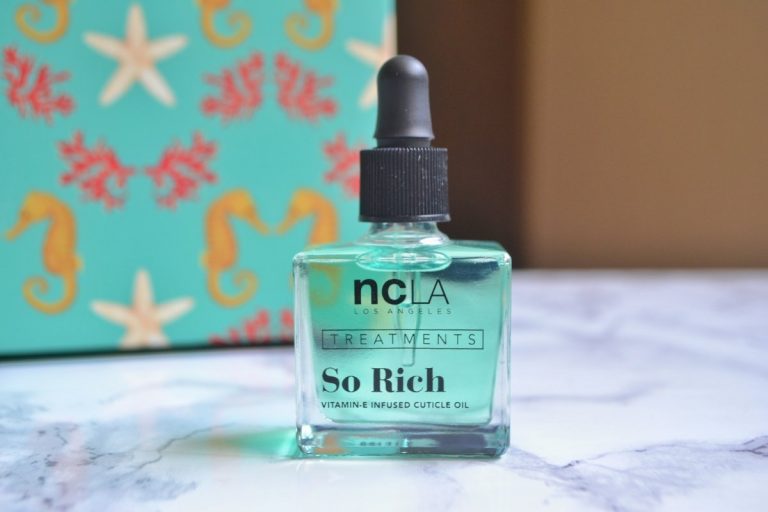 John Masters Organics Citrus & Neroli Detangler (sample, $6)
I thought this was going to be yet another John Masters shampoo (sub boxes have been sending those out a lot lately), but I was excited to see it is a detangler! My hair is thick and frizzy, and prone to snarls. I don't love the smell of this product, but it makes it so much easier to brush through my hair. Soy protein and borage oil replenish parched strands while wheat amino acids help to restore strength and shine.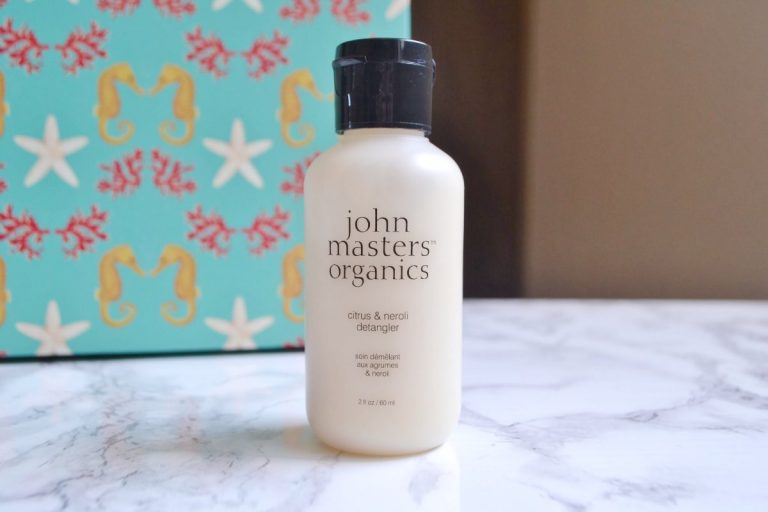 JohnMasters Organics Hiar Spray (sample, $6)
This hair spray is powered by organic aloe leaf juice and acacia senegal gum, which work together to keep your hair style in place without leaving it sticky or flaky. I don't use hairspray often, because I dislike feeling like my hair is crunchy. However, this is much lighter than most hairsprays. The texture and the smell are wonderful, but it doesn't do the best job of keeping my super heavy hair in place.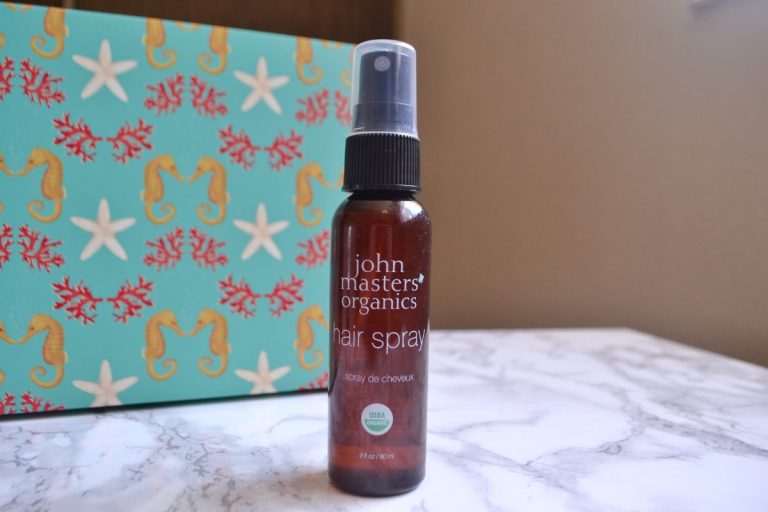 Kuesni Double Effect Makeup Remover ($14)
This makeup remover has two layers: The clear layer is rich in soft oils and can remove waterproof makeup. The blue phase is a very mild lotion that rinses clean easily. I love using it to remove my mascara! Some makeup removers feel like they are stripping my lashes, but this leaves them feeling moisturized.
Skinn Cosmetics Infusion Recover & Renew Face Masks ($20)
I have actually received these masks in a past Glossybox, and I love them! They are soaked in lavender, tamarind seeds, and dried apples to revitalize, exfoliate, and nourish your skin. Even though they exfoliate, they are still quite gentle and don't leave my face red or irritated.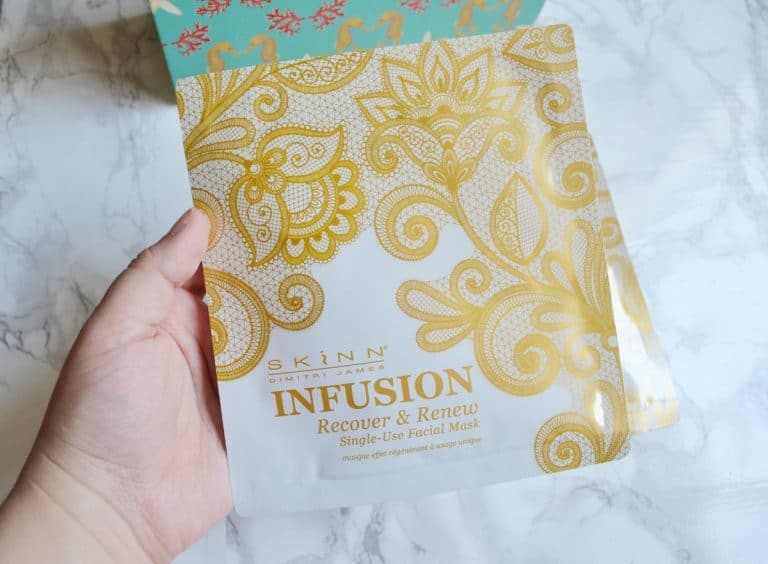 It's Skin Mini Macaron Lip Balm ($5.99)
Oh my goodnss how adorable is this lip balm! I absolutely love the macaron packaing, and it looks so cute on my nightstand. I received the Green Apple flavor; it's delicious and moisturizing. Formulated with shea butter and cocoa butter, the macaron lip balm is packed with antioxidant-rich vitamins A, C, and E—keeping lips soft, nourished, and healthy-looking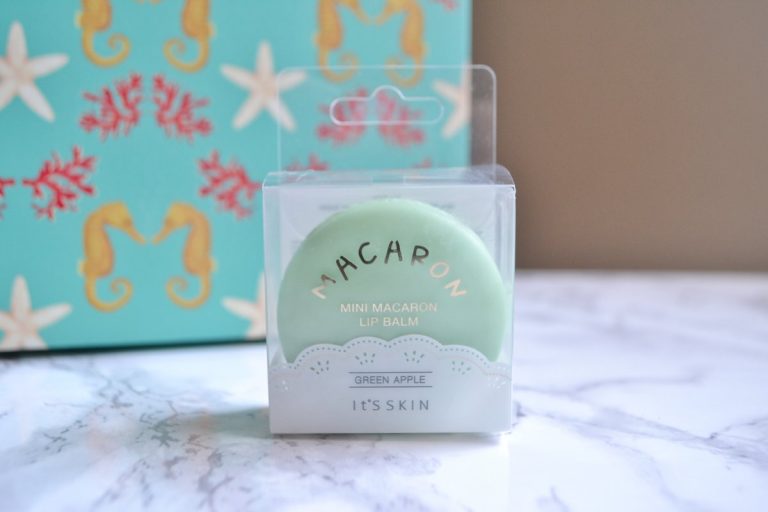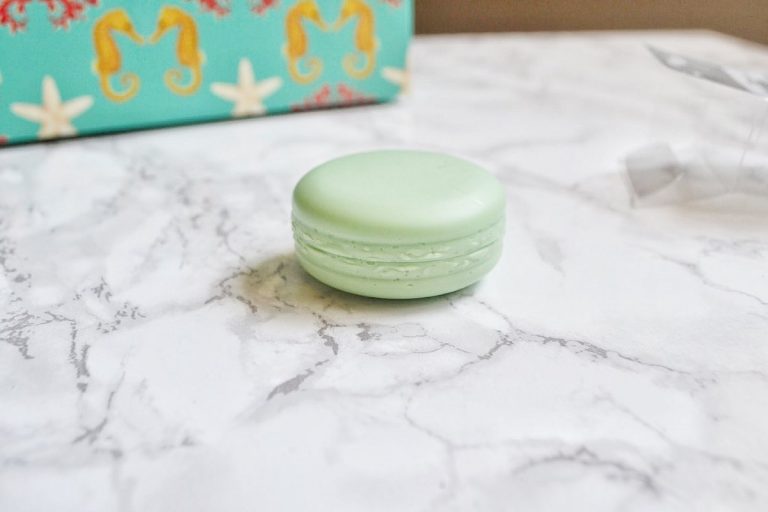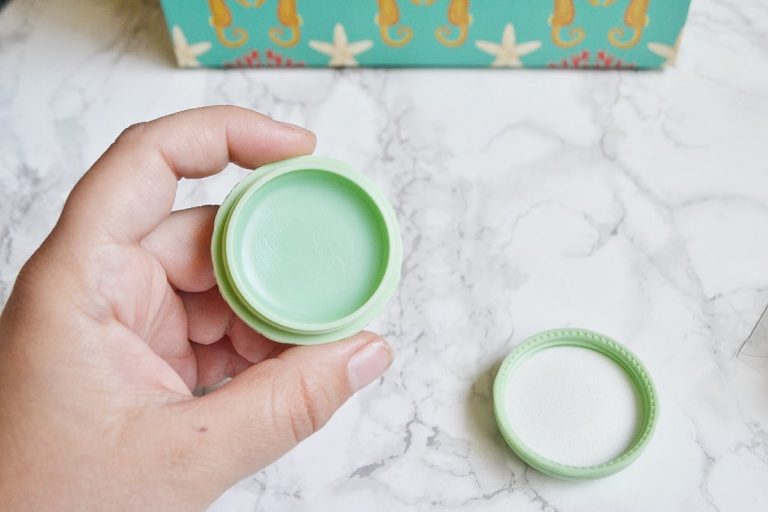 The overall value of July's Glossybox was $69.99. This is actually the lowest value box I've ever reviewed; typically they are worth $100+. However, July's was still worth over triple the cost of the subscription. I am pretty bummed that there weren't any makeup items. The lip balm is the closest this month got to makeup, but I still consider it to be skincare. This wasn't my favorite Glossybox, but I am still happy with most of the items.