Glossybox is a monthly subscription box that sends out 5-6 full sized or deluxe sample sized beauty products. The boxes are packaged beautifully, and the value of the items inside are always much higher than the cost of the subscription. Each month is specially curated to fit a theme, and you may receive a mix of makeup, beauty tools, skincare, and haircare products.
Glossybox currently has four subscription options:
1 Month Plan: $21
3 Month Plan: $58.50  ($19.50/box)
6 Month Plan: $111  ($18.50/box)
12 Month Plan: $210  ($17.50/box)
Today, I will be reviewing Glossybox's Mother's Day Box, which  was limited edition and cost $40 instead of the usual $21. However, it contained 10 products, and was worth considerably more than most months.
My Glossybox arrived in a pale pink cardboard box, with a pretty rose on top. I really like the design – it was simple and feminine.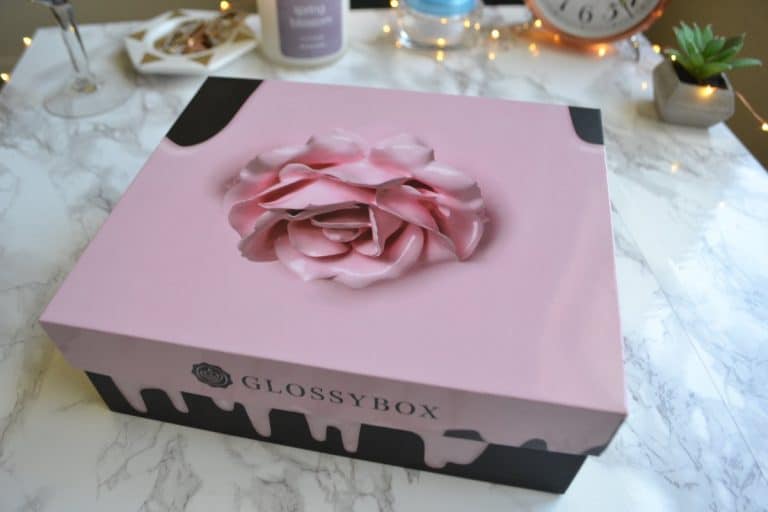 The first thing I always do when opening a Glossybox is take a look at their pamphlet. It contains product and pricing information about each product, and it gives helpful tips for application.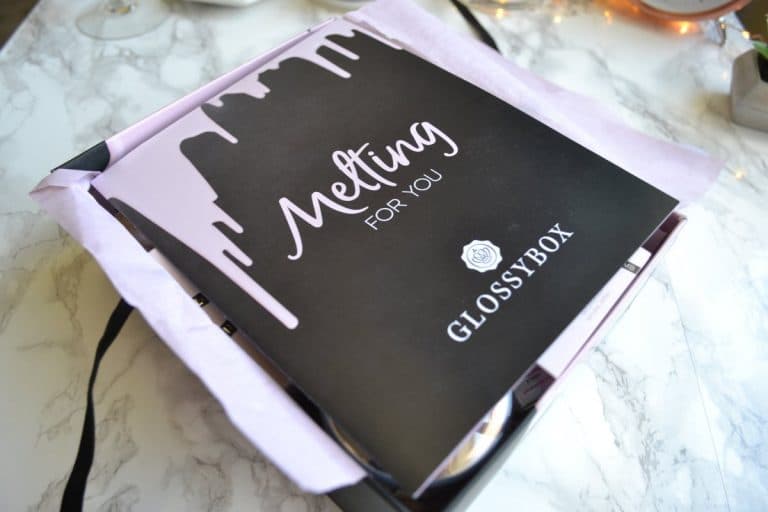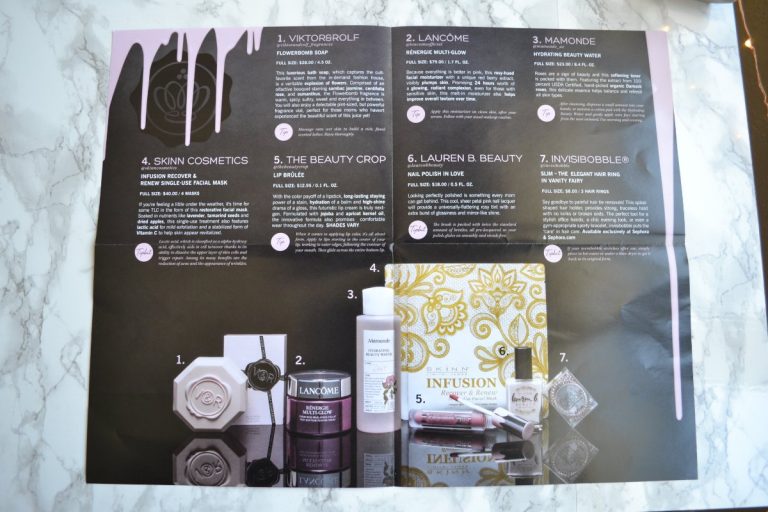 This box was stuffed to the brim with full sized products!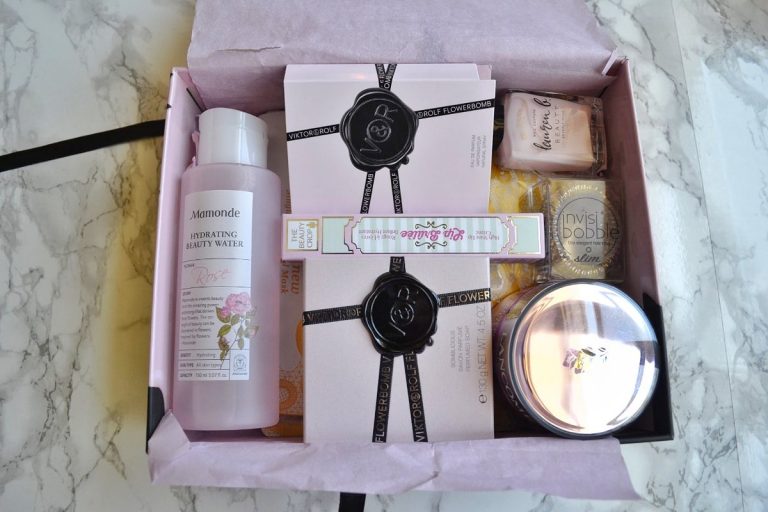 Here's a quick look at everything inside the Mother's Day Box.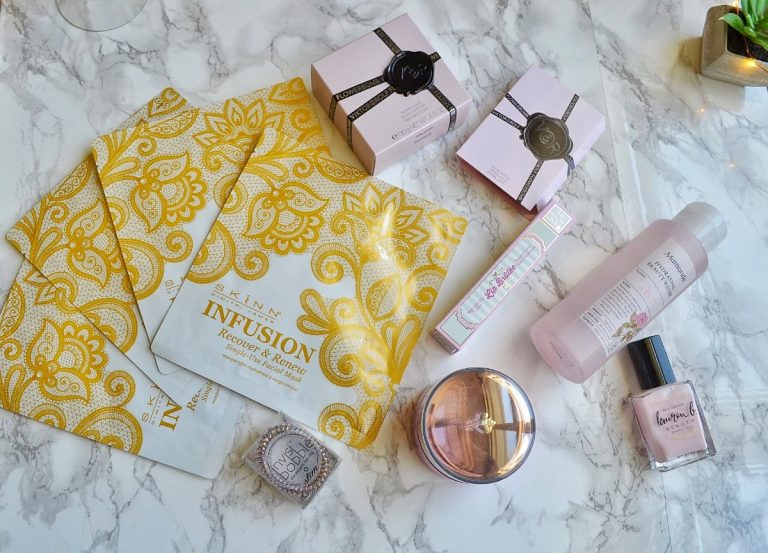 Skinn Cosmetics – Infusion Recover & Renew Single-Use Facial Mask ($40)
I love face masks, so I was so excited to receive this set of 4 restorative facial mask. They are soaked in lavender, tamarind seeds, and dried apples to revitalize, exfoliate, and nourish your skin. I have used 3 out of the 4 masks, and my skin always feels amazing afterwards. I have never used a sheet mask that has exfoliating properties before, and I was worried it would irritate my skin. However, it was quite gentle – but still effective enough to get rid of a couple clumps of dead skin near my nose.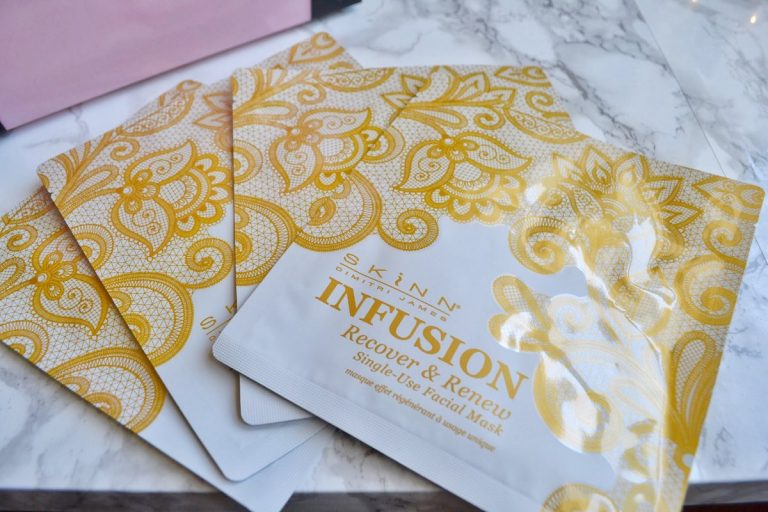 Invisibobble – Elegant Hair Ring ($8)
The next item I received was a set of three Invisibobble hair bands. These are clear, stretchy bands of plastic with some sort of colorful wire on the inside. They are really fun, and a much appreciated change from my standard black hair bands.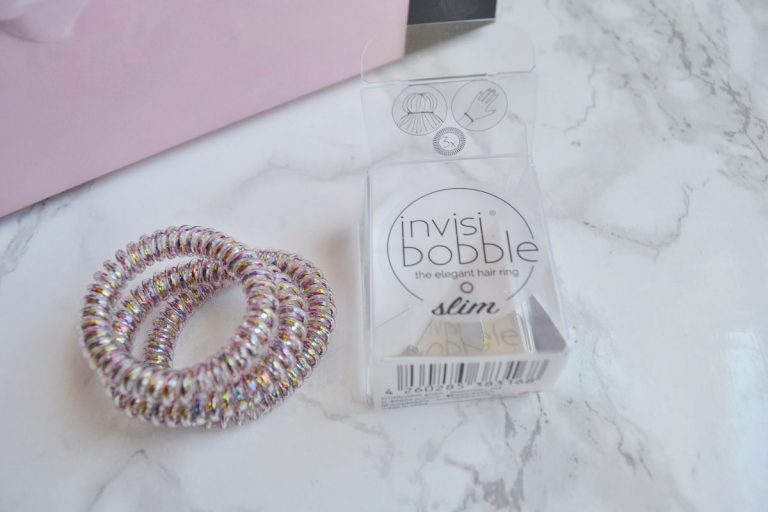 Mamonde – Hydrating Beauty Water ($23)
This softening toner contains organic Damask rose extract, which balances and refreshed every skin type. I actually really dislike the smell of roses, so I don't enjoy using it very much. The rose smell is quite strong – but if you like roses, you may enjoy that! It is a high quality product, and I use a little bit on a cotton round after washing my face. It is really handy at picking up trace amounts of makeup that remained after washing.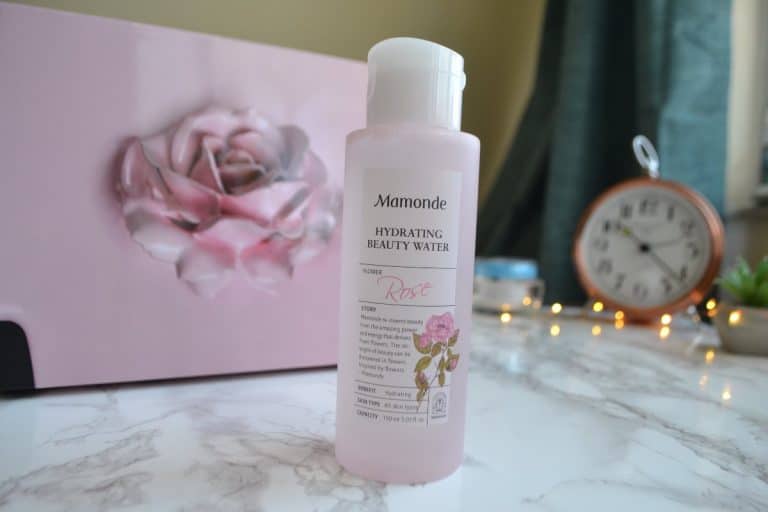 The Beauty Crop – Lip Brulee in Candy Floss ($12.95)
This gorgeous liquid lipstick has the staying power of a stain, hydration of a balm, and shine of a lipgloss. It is a welcome break from the matte liquid lip prevalent in the beauty community. I think the shine this Lip Brulee gives you is gorgeous, and the shade Candy Floss is perfect for spring.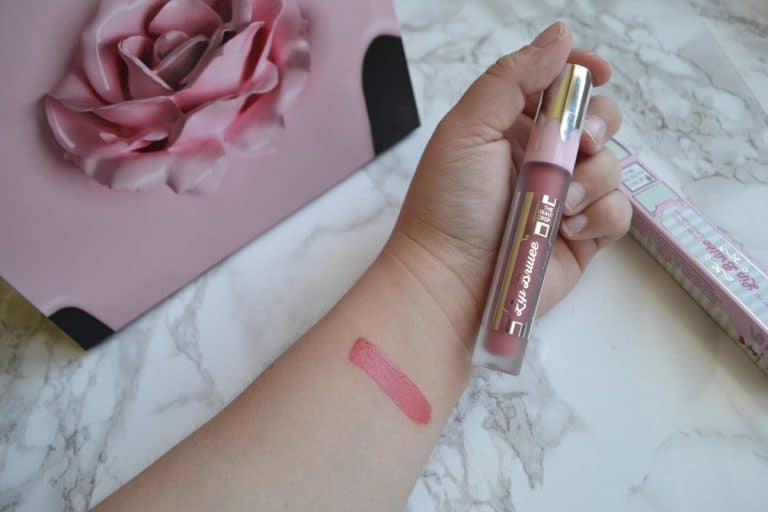 Lancome – Renergie Multi-Glow ($79)
I think this is the most expensive product I've ever received in a Glossybox. This high end facial moisturizer uses Schizandra red berry extract to provide 24 hours of hydrated and radiant skin. This is the first time I've used a Lancome skincare product, and it is definitely worth the hype. My skin is glowing after just a couple weeks of using the Renergie MultiGlow!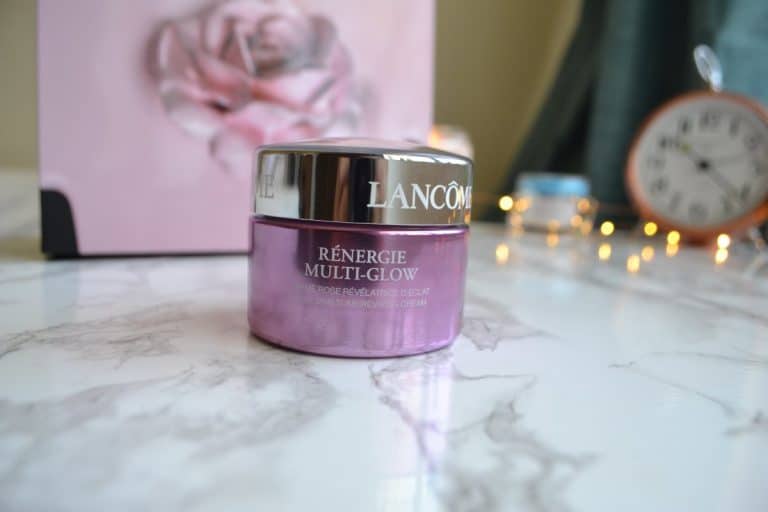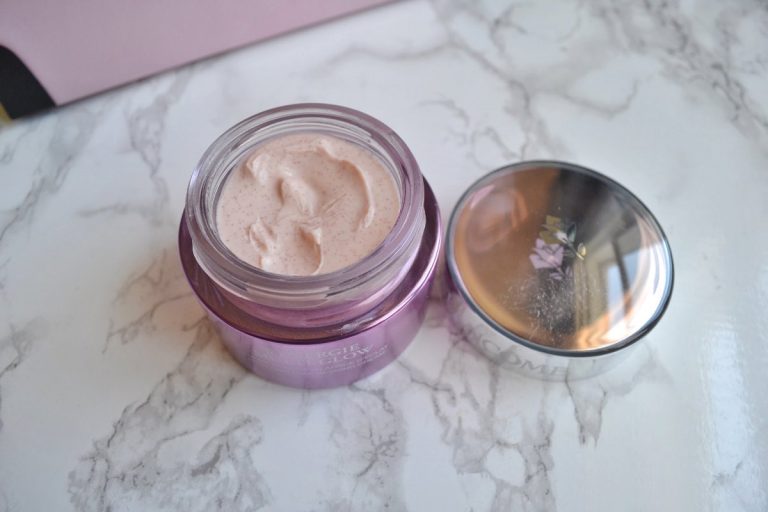 Viktor & Rolf FlowerBomb Soap and Perfume Sample ($28)
Next, I received an intensely fragrance FlowerBomb soap, which smells of sambac jasmine, centifolia rose, and osmanthus. I like its floral and spicy scent, which is surprising because I almost never enjoy the smell of jasmine and rose. However, it is extremely strong and I like my bath product to have a more subtle smell.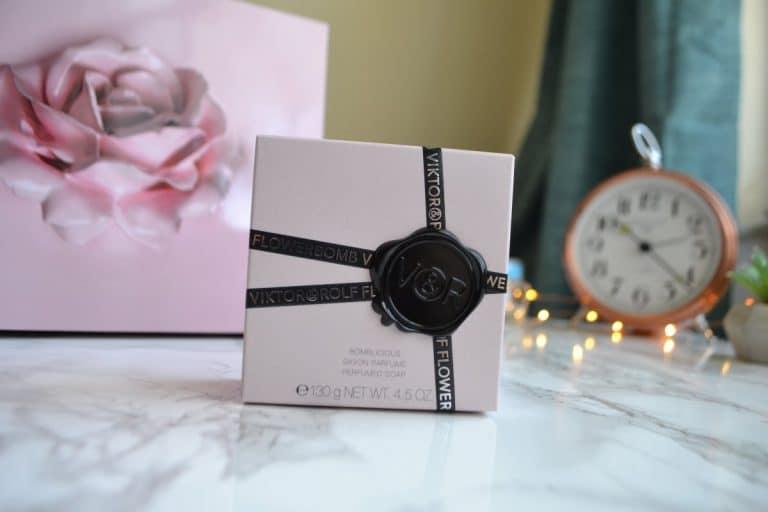 I also received a FlowerBomb perfume sample. Again, I like the way it smells but it is just too strong for me.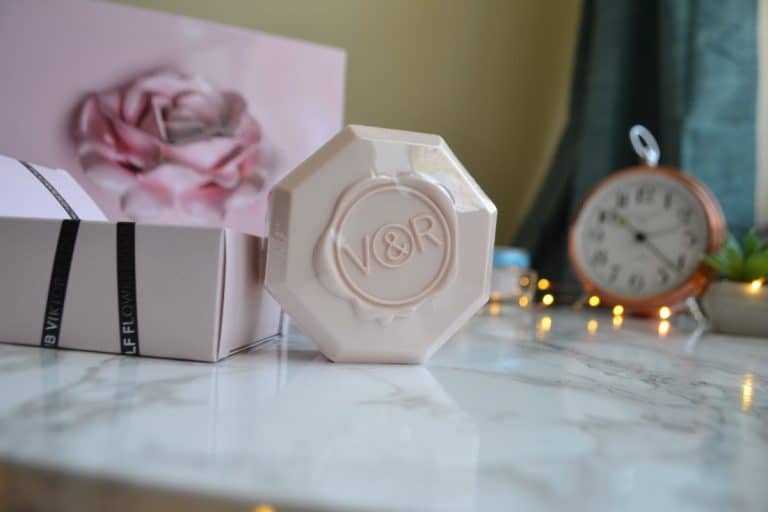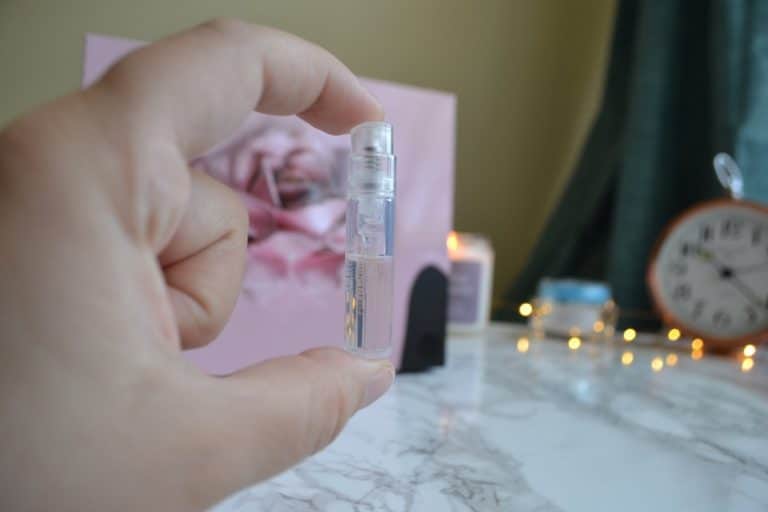 Lauren B. Beauty – Nail Polish in Love ($18)
This is a sheer petal pink nail lacquer, which is perfect for spring!  My favorite shade of nail polish has always been pale pink, so I have really been loving this. It glides on without streaks and dries pretty quickly. I also found mine to be pretty long lasting, even without a top coat. I don't think it started to chip for about a week.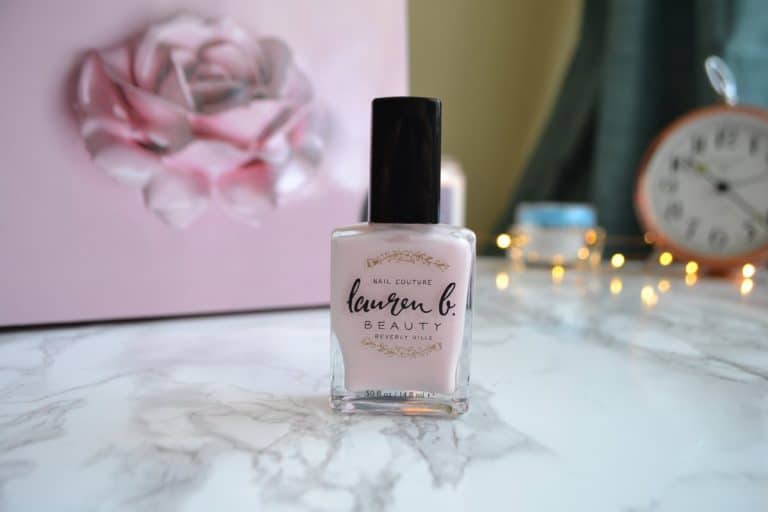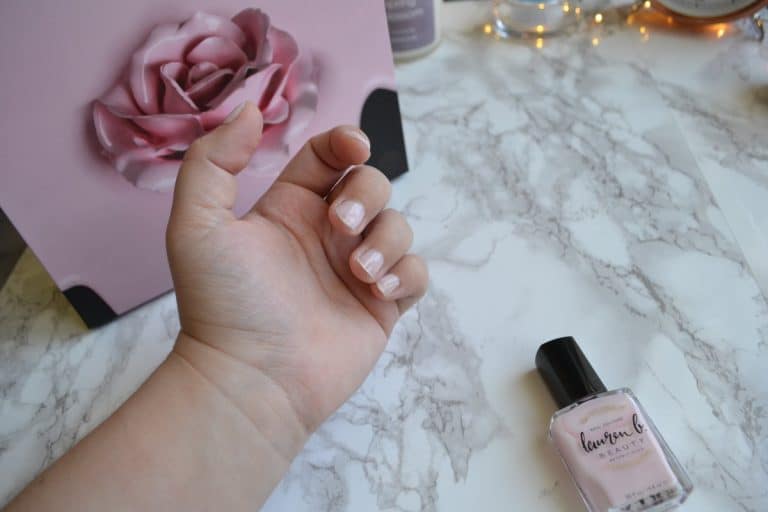 I am so impressed by the selection of products in the Mother's Day Glossybox. They all felt high end, and they really helped me pamper myself over the last couple weeks. Some of the products have become quick favorites, such as the Lancome moisturizer and the Skinn Cosmetics sheet masks. The value of this Glossybox was so high!   It cost $40, but contained $208 worth of products. This was definitely the best Glossybox I have ever received. Keep reading for my final scores: