For me, nothing is more relaxing than unwinding with a glass of wine while making a meal in the kitchen. I used to stick to the exact same kind of wine, but I've realized that branching out and trying bottles from new wineries is so much fun! So, today I am going to be reviewing the Gold Medal Wine Club. This is a monthly subscription service that ships small-production, medal winning wines to your doorstep. If you have been wanting to explore new wines but weren't sure where to begin, keep reading!
The Gold Medal Wine Club currently has six subscription clubs. I will give you a quick rundown of each kind, and I  encourage you to head over to their website for more specifics.
Gold Medal: 2+ Medal-Winning Wines from California's Best Boutique Wineries ($39+)
Platinum: 2+ Ultra Premium, Rare Wines from California's Top Winemakers ($89+)
Garagiste: 2+ Handcrafted, Small-Lot Wines from Independent Artisan Winemakers ($75+)
Pinot Noir: 2+ Limited Production Pinot Noirs ($74+)
Diamond: 2+ Luxury-Premium, Collectible Wines ($179+)
International: 3 Exclusive Imports from Hidden Wine Country Estates ($75+)
I will be reviewing 2 wines from the Gold plan. What I really love about the Gold Plan is that the price is affordable, and you also save up to 27% off the retail value of each bottle! If you love what you received, you can reorder the wines for up to 40% off  on Gold Medal Wine Club's online store.

I was very impressed by the packaging of the subscription box. It arrived inside of a plain cardboard box to prevent damage, but inside was another box with beautiful art on the cover. Great packaging definitely makes opening your box a more luxurious experience.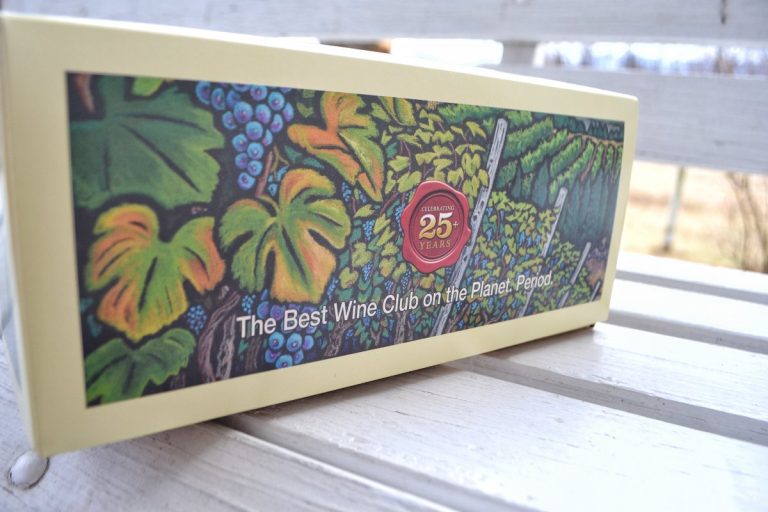 The wines themselves were packaged in cardboard, and in a drawstring pouch. I love that the color of the pouches matched the wines! It is little touches like this that set apart certain subscription boxes.
Both of the wines arrived in perfect condition. They were packaged in fitted cardboard molds that prevented any jostling during shipment.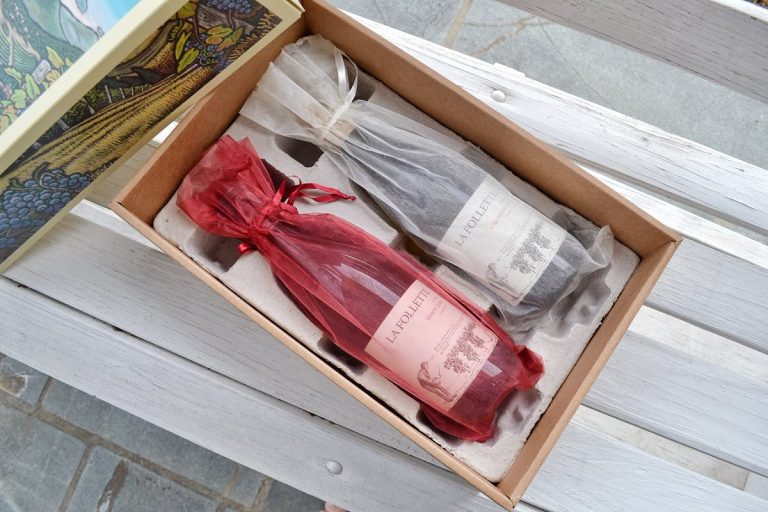 This month, the Gold Medal Wine Club sent out a La Follette 2014 North Coast Pinot Noir and a La Follette 2014 North Coast Chardonnay.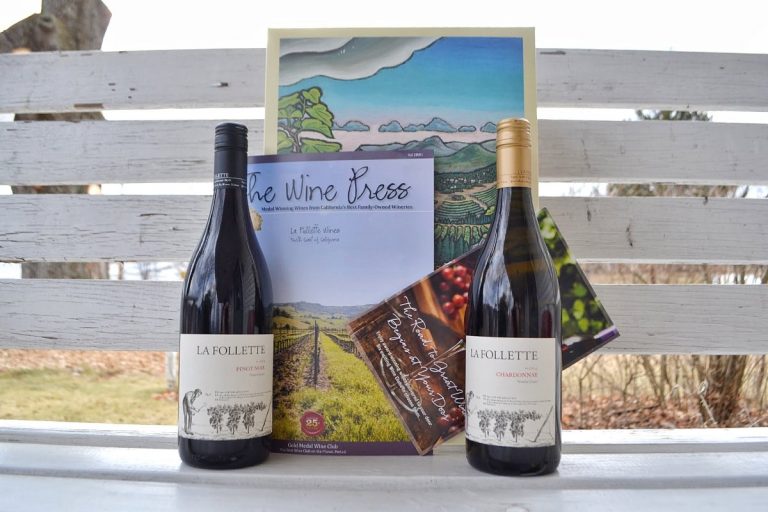 I also received a copy of "The Wine Press", which is a mini-magazine containing information about the wines. I loved reading through this! It gives details about how the wines were made, shares food pairings and recipes, and even contains a spotlight piece about the Founding Winemaker, Greg La Follette. I have never received such an in-depth pamphlet from any other wine club.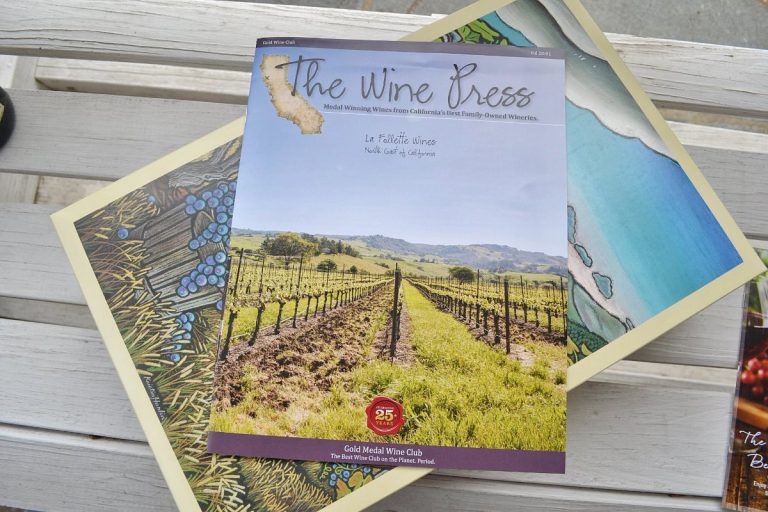 I really enjoyed reading the recipes for food pairings. I think this is such a unique idea! It is common for wine boxes to tell you which foods go well with wines, but this is the first time I have seen full recipes. I did not get a chance to make these dishes yet, but I hope to try them soon!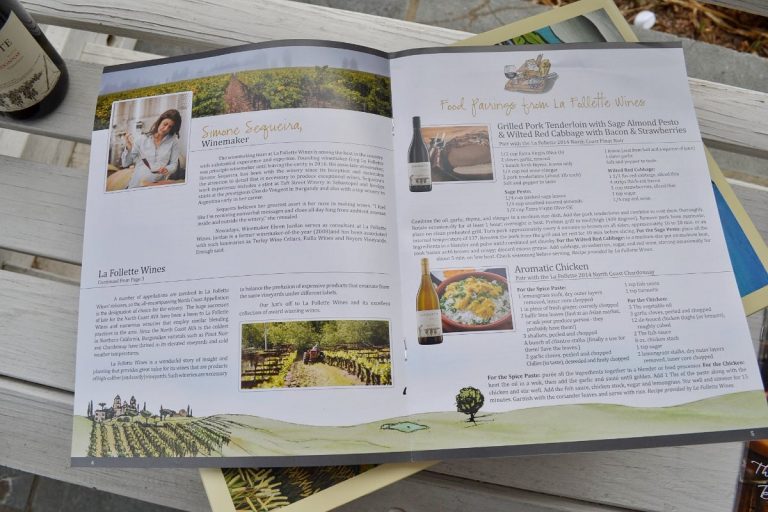 The box also contained a pamphlet that gave information about each wine club. Everything inside can be found on their website, but it is nice to have a physical copy. It is especially useful if you have gifted a box to a friend!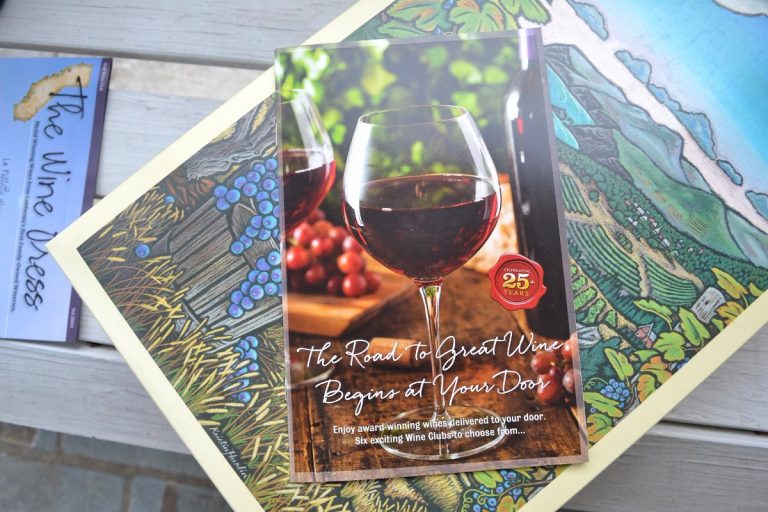 Inside the pamphlet, you can read all about each of the six wine club options.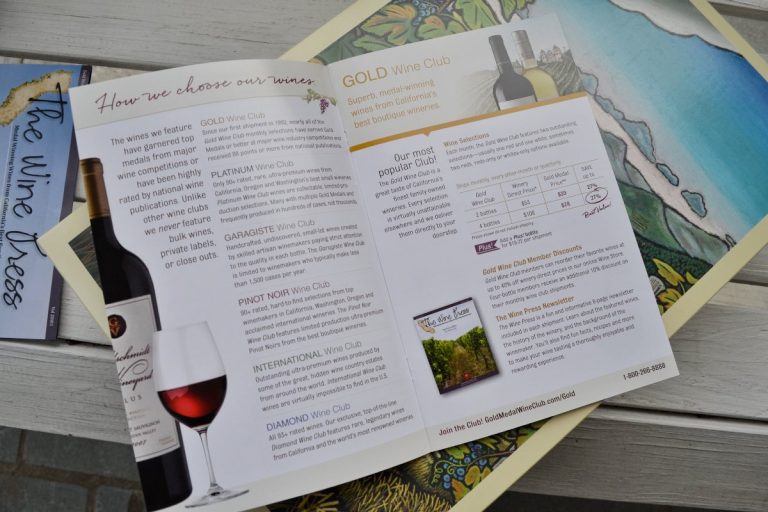 All right, now on to the wines! This month, they both came from La Follette Wines, a boutique Sonoma County winery. Founding Winemaker Greg La Follette was principle winemaker until 2016, and he was renowned throughout Sonoma County. Now, Simone Sequira is the Winemaker. She maintains attention to detail to produce exceptional wines, and believes her greatest asset is using her sense of smell.
First, let's take a look at the 2014 North Coast Pinot Noir. This oak-aged wine opens with cherry, berry, and cinnamon bark, as well as a bit of earthiness. This leads to a fresh acidity as well as notes of cherry, hibiscus, and red currant. It finishes with juicy berry and brown spice. This wine has a retail value of $22.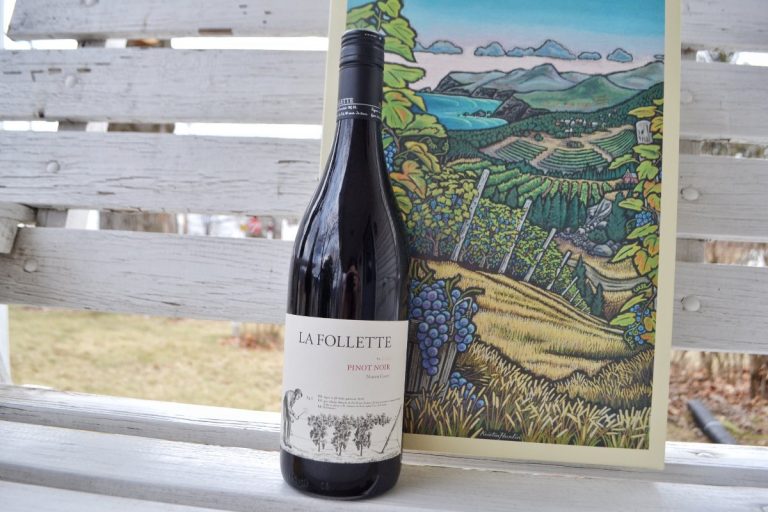 One word came to mind while drinking this Pinot Noir: juicy! I love wines with berry notes, and this has the perfect amount of rich fruitiness.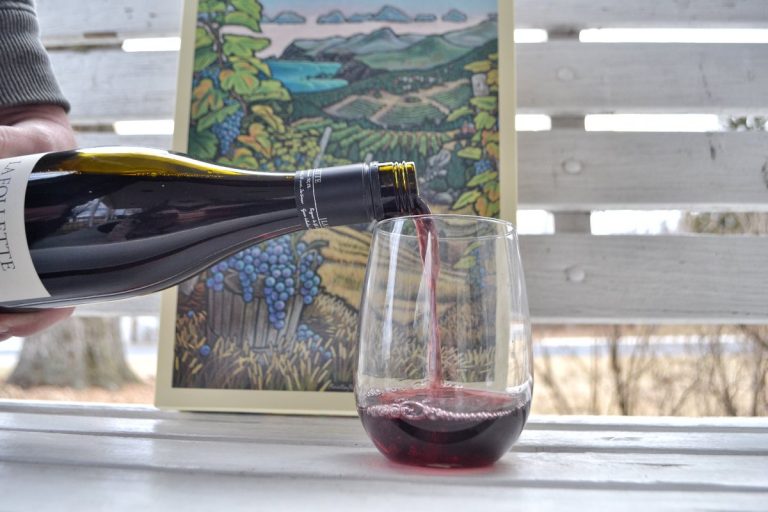 Next, we have the 2014 North Coast Chardonnay. This is a blend of fruit from two vineyards in Mendocino County and one vineyard in the Sonoma Coast. This starts creamy blend of vanilla bean, biscuit, and lemon zest notes, which then leads into citrus and nectarine flavors. This wine has a retail value of $22 as well.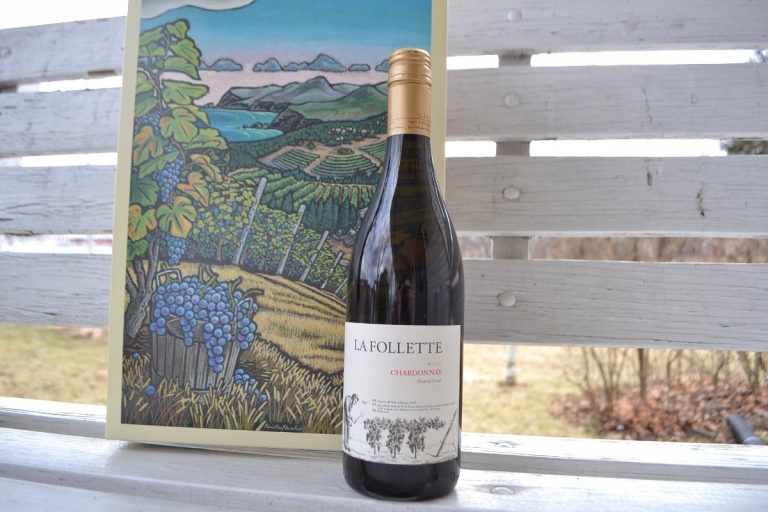 I don't love Chardonnay, but this is one of the better ones I have had. It leaves an enjoyable buttery taste in my mouth afterwards, and it feels quite indulgent. This is not a wine I would have bought myself, but I'm glad I had the chance to try it!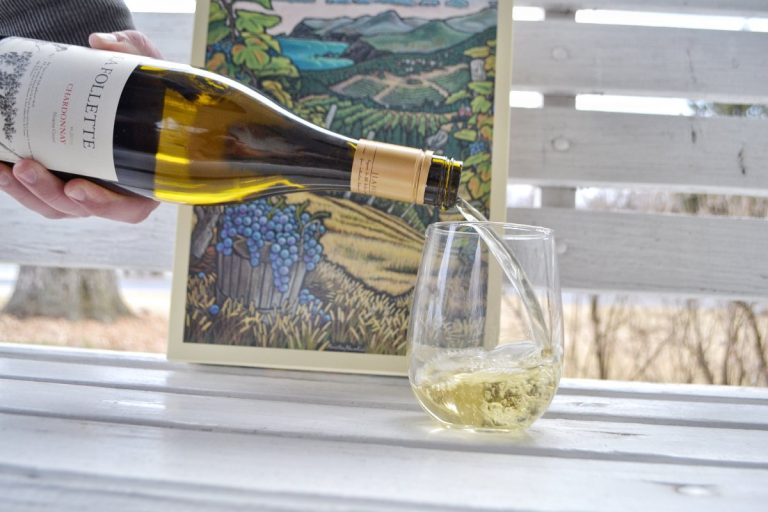 I had a wonderful time trying out Gold Medal Wine Club! First of all, it had great value. The Gold Club option is $39 for two bottles of wine, and the retail value of the wine ended up being $44. I also loved being able to learn about La Follette Wines, and the detailed magazine was phenomenal. The cost, quality, and packaging of this subscription service were all outstanding. I would definitely recommend the Gold Medal Wine Club to anybody who loves trying new wines. Cheers!