The Gold Medal Wine Club is a monthly wine subscription box that delivers delicious tasting wine to front door step every month — no more running to the store in a wine emergency.
Gold Medal currently has six subscriptions winos could choose from:
Gold Medal: 2+ Medal-Winning Wines from California's Best Boutique Wineries ($39+)
Platinum: 2+ Ultra Premium, Rare Wines from California's Top Winemakers ($89+)
Garagiste: 2+ Handcrafted, Small-Lot Wines from Independent Artisan Winemakers ($75+)
Pinot Noir: 2+ Limited Production Pinot Noirs ($74+)
Diamond: 2+ Luxury-Premium, Collectible Wines ($179+)
International: 3 Exclusive Imports from Hidden Wine Country Estates ($75+)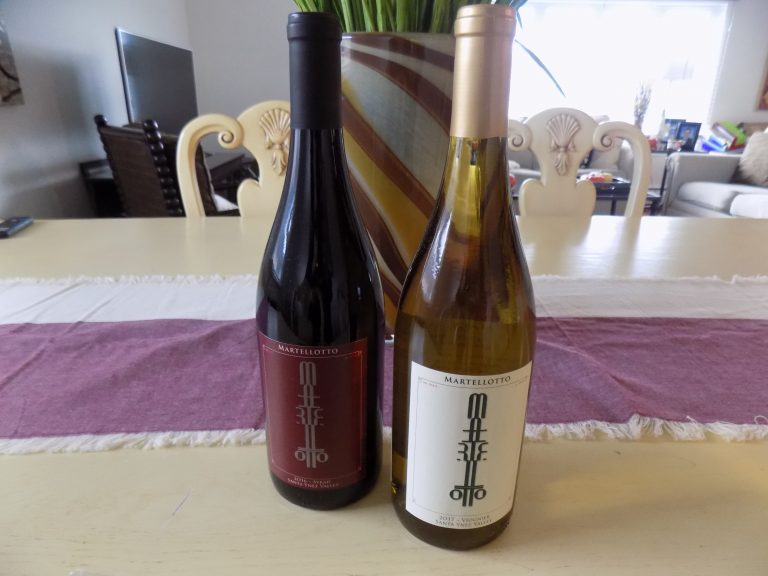 In my last review, the wines came in a gorgeous gift-able box with individual holding bags. This month was a little different as Gold Medal went back to it's regular styrofoam packaging.
The wines this month were a Martellotto 2016 Syrah and a Martellotto 2017 Viognier. Both come from the Martellotto Winery in Santa Ynez Valley, California.
Martellotto 2016 Syrah
Description: Syrah is the underrated hero in Santa Ynez and the grapes come from the oldest Syrah vines in the entire County. There are so many flavors weaved throughout this wine, from blackberry, plum, dried violets, cocoa, white pepper and fresh sage. Add in a touch of vanilla and you have your perfect Syrah. You can pair it with barbecued meats, hearty pastas, and aged hard cheese.
Alcohol: 14%
Value: $40.00
As mentioned previously, I'm not a fan of red wine but I've been open minded. This is a very hearty wine and I can see how it pairs well with BBQ and hearty meals. It has a rich flavor but still tasty.
Martellotto 2017 Viognier
Viognier is originally from the Rhone Valley in Southern France, but in Santa Ynez Valley, it is farmed to perfection to create a delicious, bone dry white wine. This particular Viognier has a bright, fresh and tropical taste. It contains honeysuckle, white peach and dried apricot. With some additional hints of lemon and apple, it goes really well with seafood and salads.
Alcohol: 14%
Value: $40.00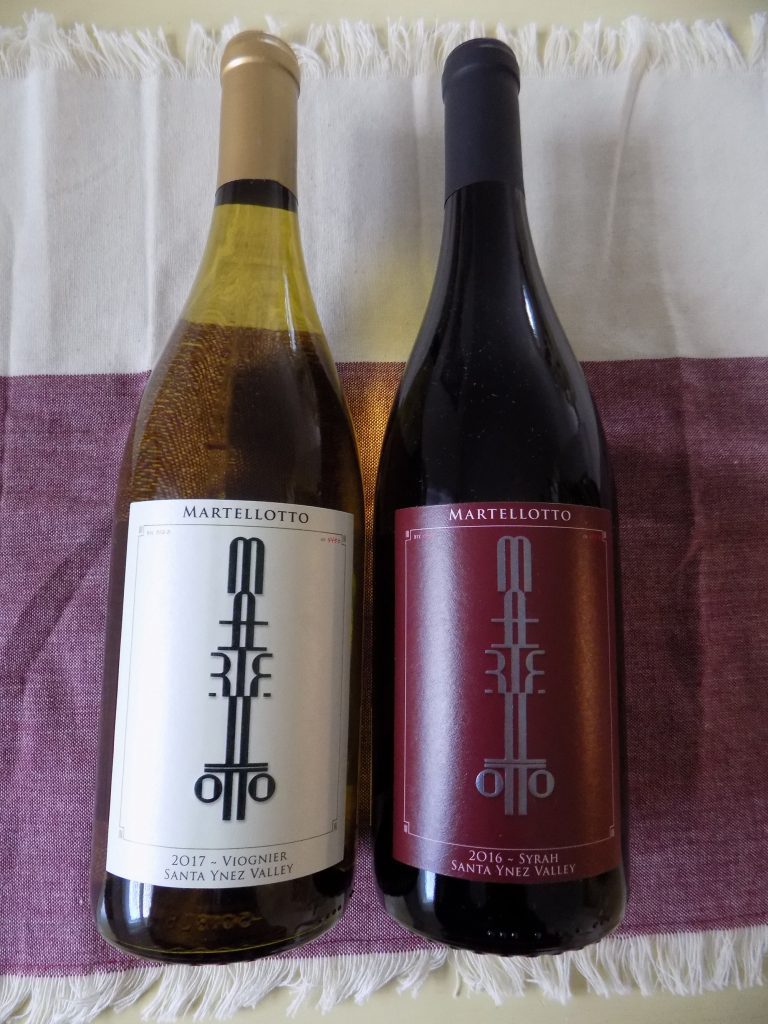 This is probably one of my favorite wines ever! It almost tastes like sangria because of the white peach and apple, but definitely not as sweet. It feels like it would be a perfect summer wine but I'll take the crispness of this white wine any time of year.
I'm very pleased with this month's box, the white wine being my favorite!