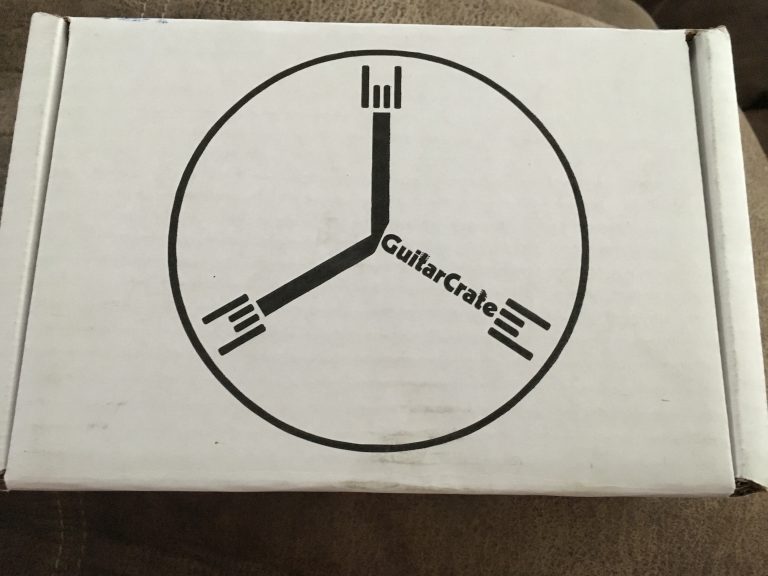 Guitar Crate is the perfect subscription for the guitar player in your life. They have various options for subscriptions including Guitar crate+, Bass Crate, Pedal of the Month and various others. This particular box is their base guitar crate and comes with one set of strings a month and various fun guitar equipment. The total cost of this particular crate is $20 a month and includes free shipping which makes the value of the box that much better. Today I am reviewing the Guitar Crate I received for the month of September.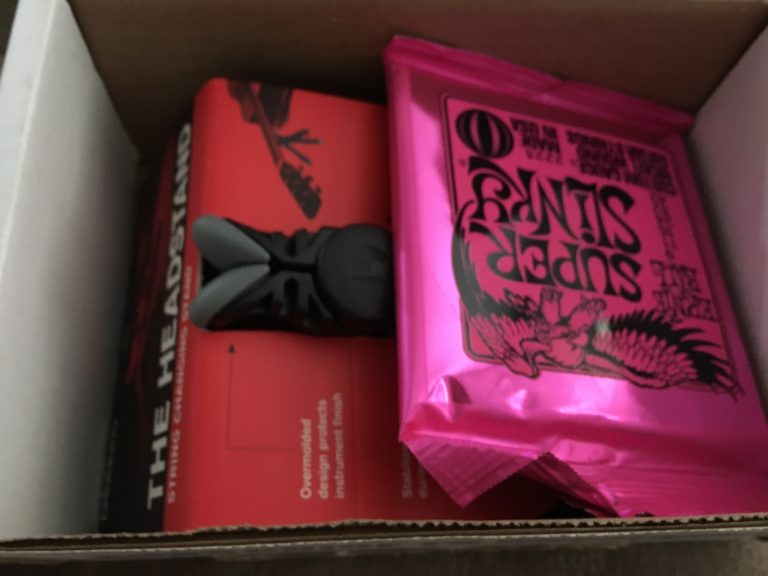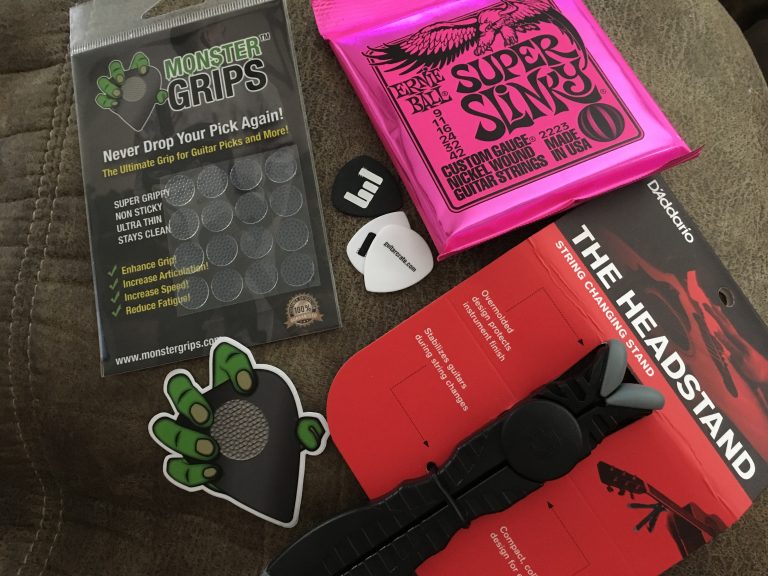 As you can see once again my box arrived in primo condition. It always manages to arrive unexpectedly as a pleasant surprise for my husband and myself. I go out to the mailbox to find it and immediately my husband is asking for pictures of it from work. I was a little meaner to him this time, because I made him wait. This box was just that good. So let us start exploring.
The guitar strings are the biggest draw for this box. Each month you receive a full set of strings for your electric or acoustic. We choose strings for our electric guitars. Personally we will always love the Ernie Ball Super Slinky strings so getting them monthly is amazing. I normally replaced my strings every three months or so before I started getting this subscription. Now being able to change them monthly, my playing has increased and improved. This is such an amazing subscription service for the guitar player.
  In addition to the strings this month you also received an awesome stand to help when you restring! I do not know about you but I always restring in my lap. With this stand it makes the whole process go a lot smoother which means I can get back to playing faster. I also love that once it has fulfilled its purpose you can just close it up and put it away!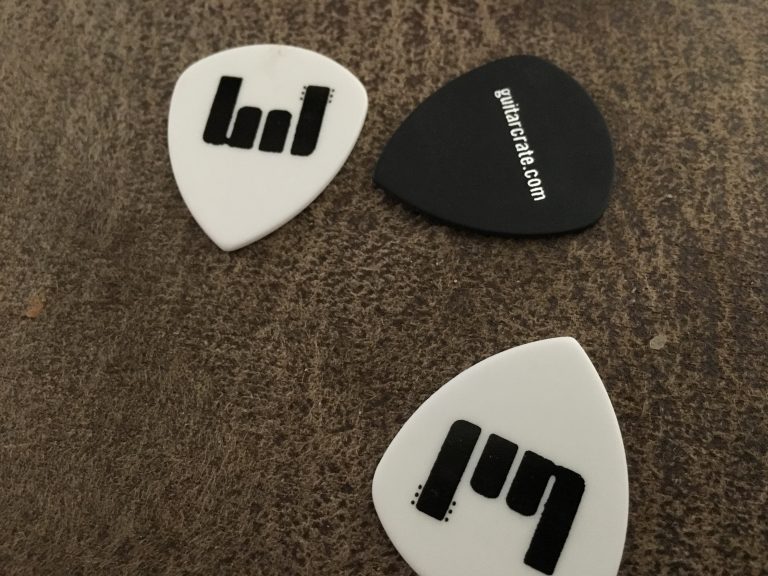 Guitar picks are also another major player when it comes to, well, playing. This box included three guitar picks, as well as some pick accessories. The picks are always great quality and thicker, which is my personal preference. The accessory with this box was a pack of non slip grips for your pick! Funnily enough, the day I received the box I lost a pick in my acoustic. These grips help eliminate the issue of easily dropping your pick. They also throw in a Monster grip sticker you can use on your car, guitar case or music book!
Guitar crate did a wonderful job fulfilling all my musical needs for another month! It always makes my month knowing I can keep on keeping on with my guitar and I am treating it just as good as I possibly can!