From condiments and jams to cooking sauces and seasonings, the Hatchery Tasting Box is a gourmet food subscription box the delivers small-batch ingredients and condiments every month. With today's Hatchery Tasting Box review, we're unboxing the September 2015 Hatchery Tasting Box.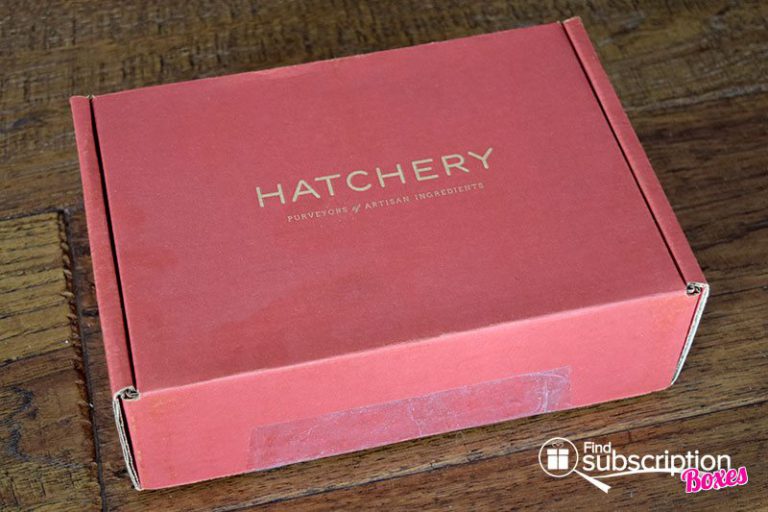 Hatchery includes a product flyer in each Tasting Box that includes a description about that month's ingredients, as well as brief bio about the small-batch artisans that created them.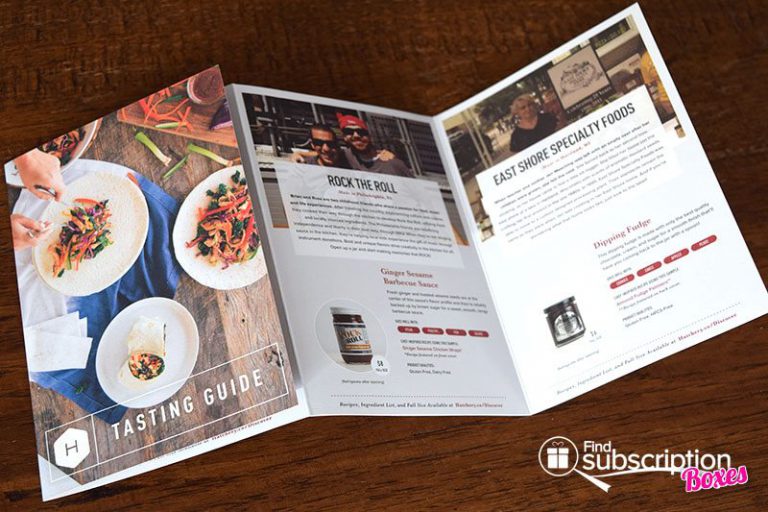 Here's a first look inside our September 2015 Hatchery Tasting Box.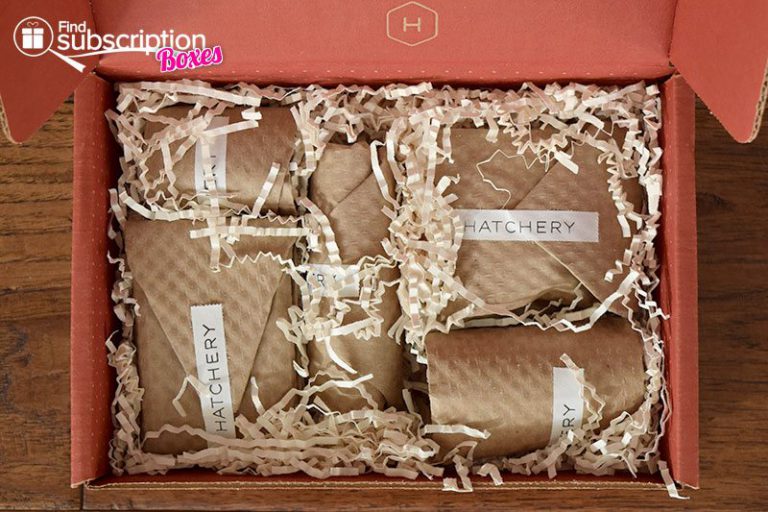 Inside the September Hatchery Tasting Box
There were 5 delicious food items in our September 2015 Hatchery Tasting Box.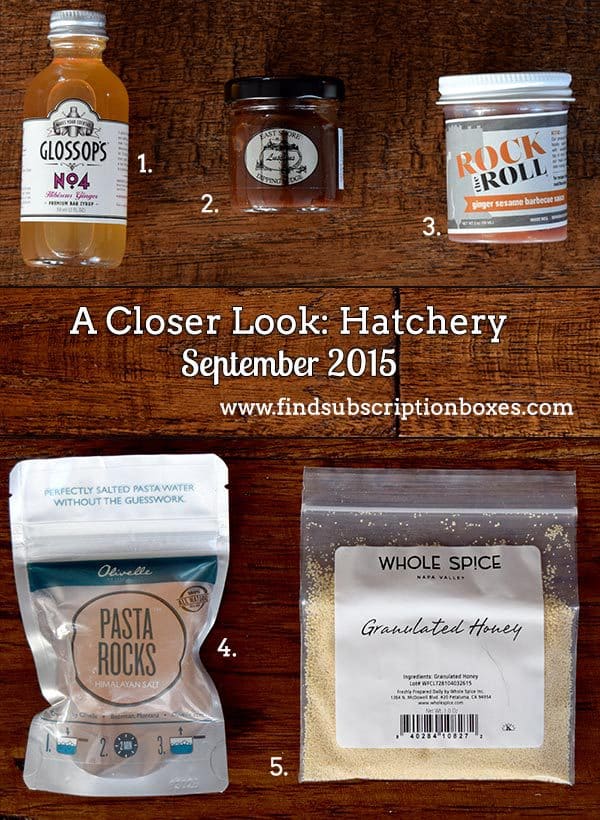 Hibiscus Ginger Syrup by Glossop'sGrowing in popularity, this syrup has a tart, floral blend with the zest of ginger.
Dipping Fudge by East Shore Specialty FoodsUse for baking, topping ice cream or even as a quick, indulgent spoonful, this dipping fudge is made using only the best quality chocolate, cream and sugar.
Ginger Sesame Barbecue Sauce by Rock the RollMade with fresh ginger and toasted sesame seeds, this sweet and tangy BBQ sauce will add some exotic flavor to your next barbeque.
Pasta Rocks by OlivelleMade using Himalayan salt, one of these pink rocks helps you get perfectly salted pasta water every time.
Granulated Honey by Whole SpiceEnjoy all the great flavor of honey without the stickiness with this all natural honey.
September 2015 Hatchery Tasting Box Review Wrap-Up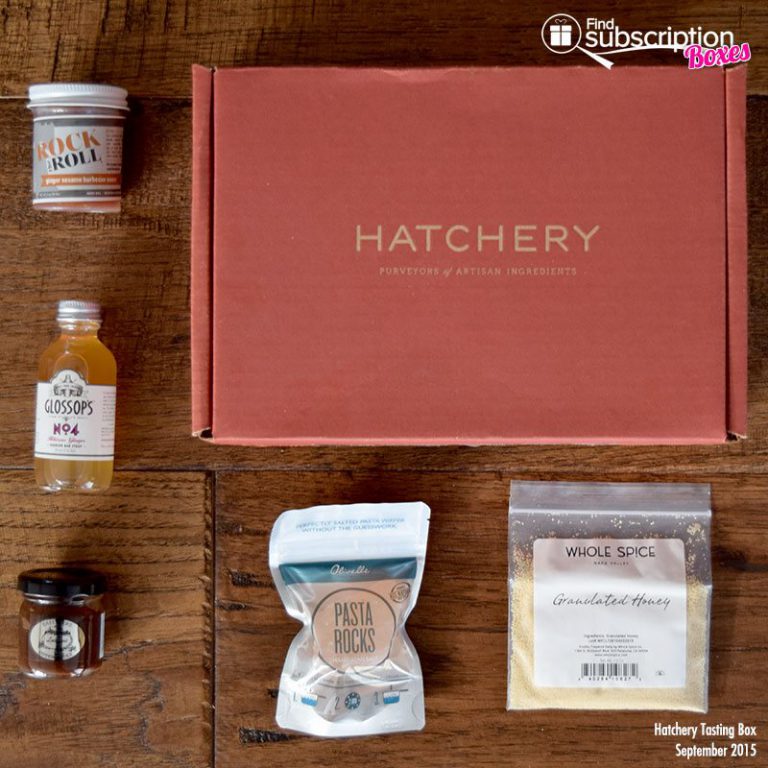 The September 2015 Hatchery Tasting Box introduced us to many small-batch products and flavors we haven't tried before. We love the Asian twist to the BBQ sauce and the Hibiscus Ginger Syrup adds tropical flavor to any drink. We used it to add an extra kick to our lemonade. The Pasta Rock is a unique (and super easy) way to ensure your pasta water is seasoned correctly.
What was your favorite September Hatchery Tasting Box ingredient?
Hatchery Box Coupon Code
Receive your first Hatchery Box for just $10 when you use Hatchery coupon code FINDSUBSCRIPTIONBOXES at checkout – a 50% savings plus FREE shipping!