Have you ever looked in you fridge and wondered "What's for dinner?" If you could use a little help getting fresh, home cooked meals on the table, then the HelloFresh subscription box may be for you. Unlike other food subscription boxes, HelloFresh delivers a weekly shipment of fresh ingredients and recipes so you can cook-up gourmet quality meals at home, without having to go to the grocery store.
HelloFresh offers two types of delicious boxes – the Classic Box and a Veggie Box. With each box, you'll receive all the ingredients you'll need to cook up 3 meals for 2 or 4 people – from the proteins to the herbs. They currently ship to most of the Eastern US and we can't wait until they make it to the West Coast.
The HelloFresh box is a sturdy cardboard box that has "extremely delicious" contents.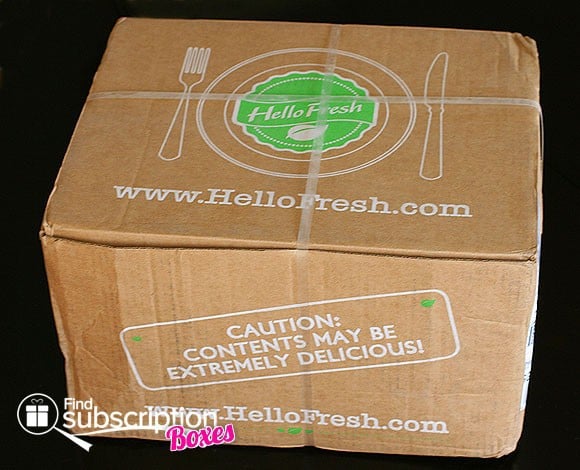 Inside the HelloFresh Food Subscription Box
When you open your HelloFresh box, you'll find all the ingredients you'll need to prepare your 3 meals, carefully kept cool with frozen packs. The only ingredient that is not included is olive oil, which was used in all three of our recipes.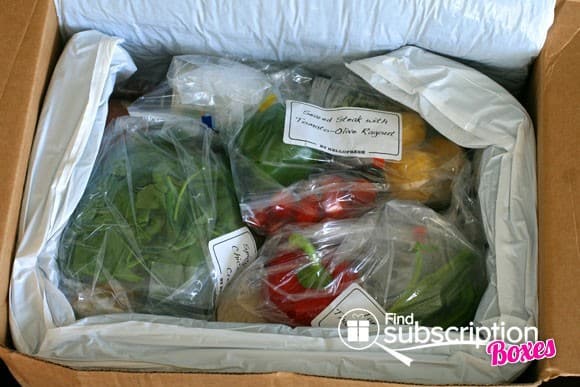 The ingredients are individually wrapped and pre-portioned, so nothing will go to waste. The vegetables were fresh and perfect, no bruises or blemishes anywhere. The meats were vacuum sealed and were high quality.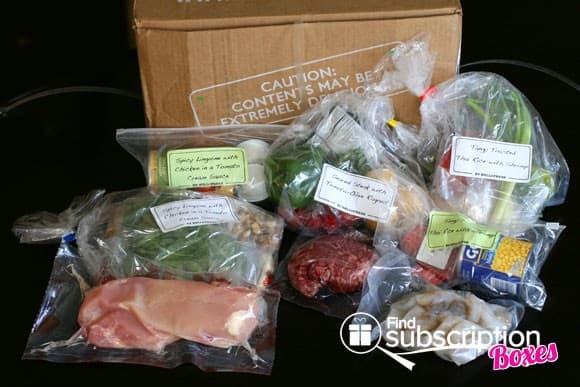 There are also recipe cards for each meal you'll be preparing. The recipe cards list out the ingredients you'll use and have step-by-step instructions, and pictures, for cooking up the meal.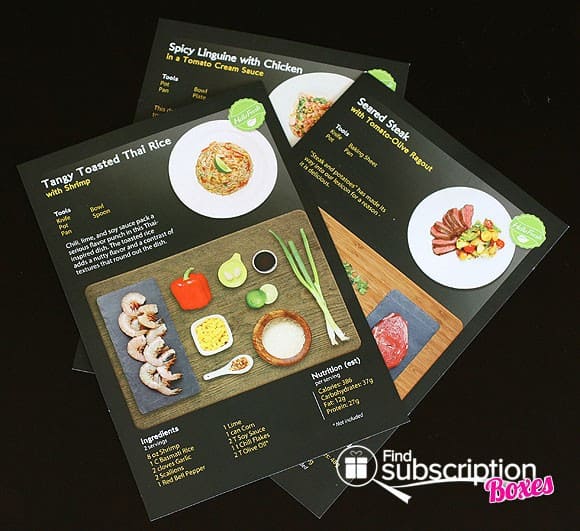 The first meal we prepared was the Seared Steak with Tomato-Olive Ragout. Here were all of the ingredients we used to prepare this tasty dish.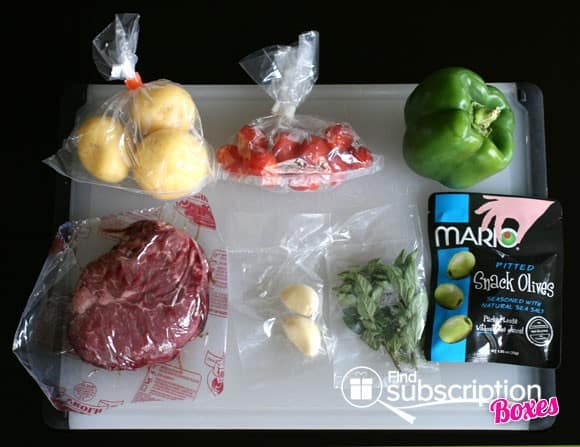 We love that HelloFresh gave us whole sprigs of fresh oregano instead of dried oregano. This highlights their attention to providing quality, fresh ingredients for your meal.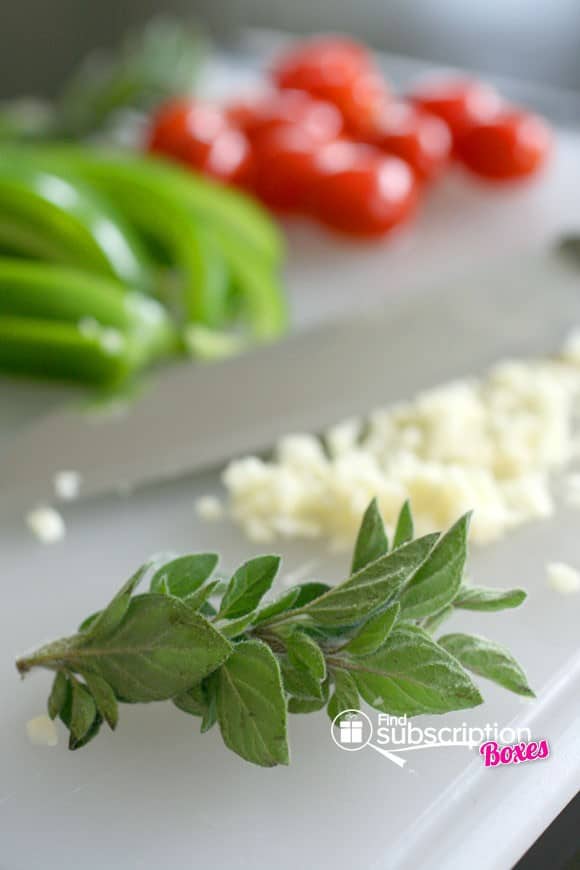 We found the recipe cards easy to follow. The instructions were clear and having the pictures for each step really helped. In less than 30 minutes, we'd prepared this delicious Seared Steak with Tomato-olive Ragout, courtesy of Hello Fresh.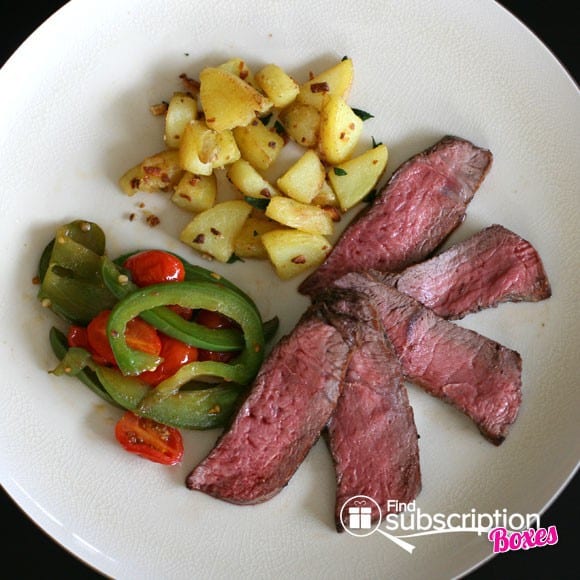 HelloFresh Food Subscription Box Wrap-Up
We ate the other two HelloFresh meals over the next couple of days, and they were both a-ma-zing. The Spicy Linguine with Chicken in a Tomato Cream Sauce tasted like it came from a restaurant and had a nice twist from the sour cream that was used. The shrimp that were part of the Tangy Toasted Thai Rice with Shrimp was incredibly fresh – no shrimpy smell at all, and the dish was gobbled up quickly.
There's no doubt that HelloFresh provides high quality ingredients and recipes to help you make restaurant-quality meals at home. It's great that you still assemble and cook the meals yourself, so you're able to tweak and adjust the recipes to match your tastes (for example, we skipped the chili flakes in the Thai rice so it wasn't spicy.)
HelloFresh Coupon Code
Are you ready to try HelloFresh? Use our exclusive code AFINDHELLO and save $20 off your first HelloFresh box*! This offer ends on 10/31, so grab this great savings while you can!*Valid for first-time customers only.
Have you already tried HelloFresh? Don't forget to share your review and let others know what you think about the HelloFresh subscription box!