Comic Block is a monthly mystery subscription box for comic fans and comic book collectors. With today's Comic Block review, we're unboxing the January 2016 Comic Block subscription box.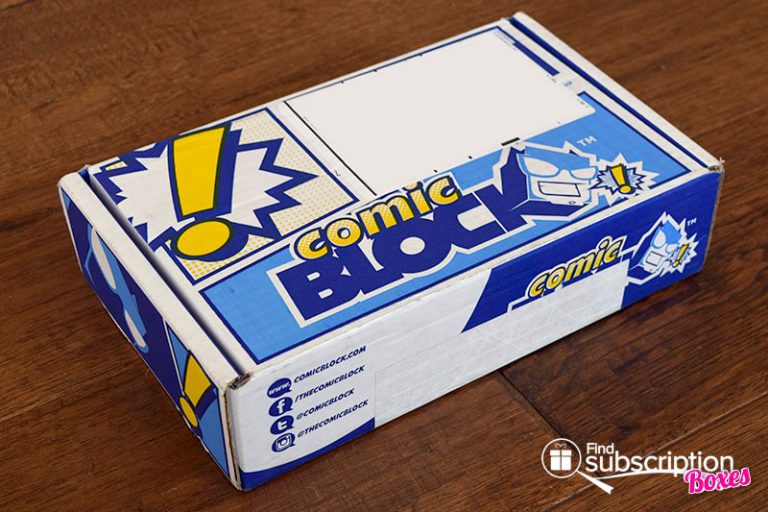 Comic Block includes a product cards that shares the details about that month's comic collectibles and comic books.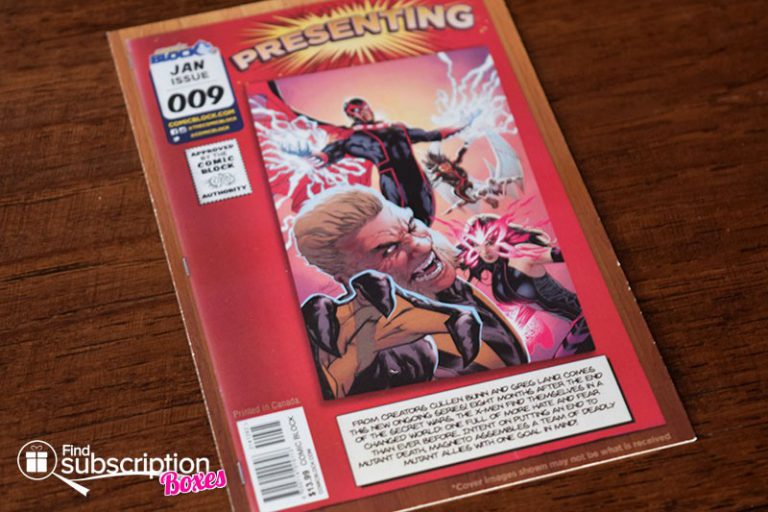 Here's a first look inside our Comic Block January box.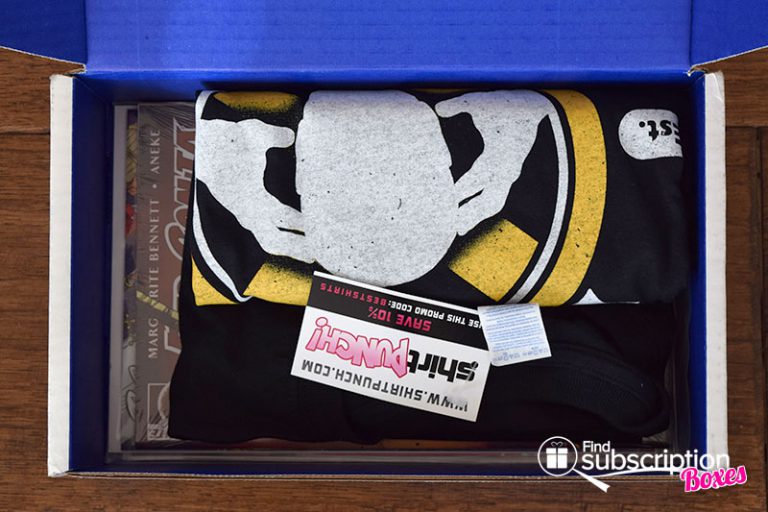 Inside the January 2016 Comic Block Review
There were 5 comic-related items in our January Comic Block.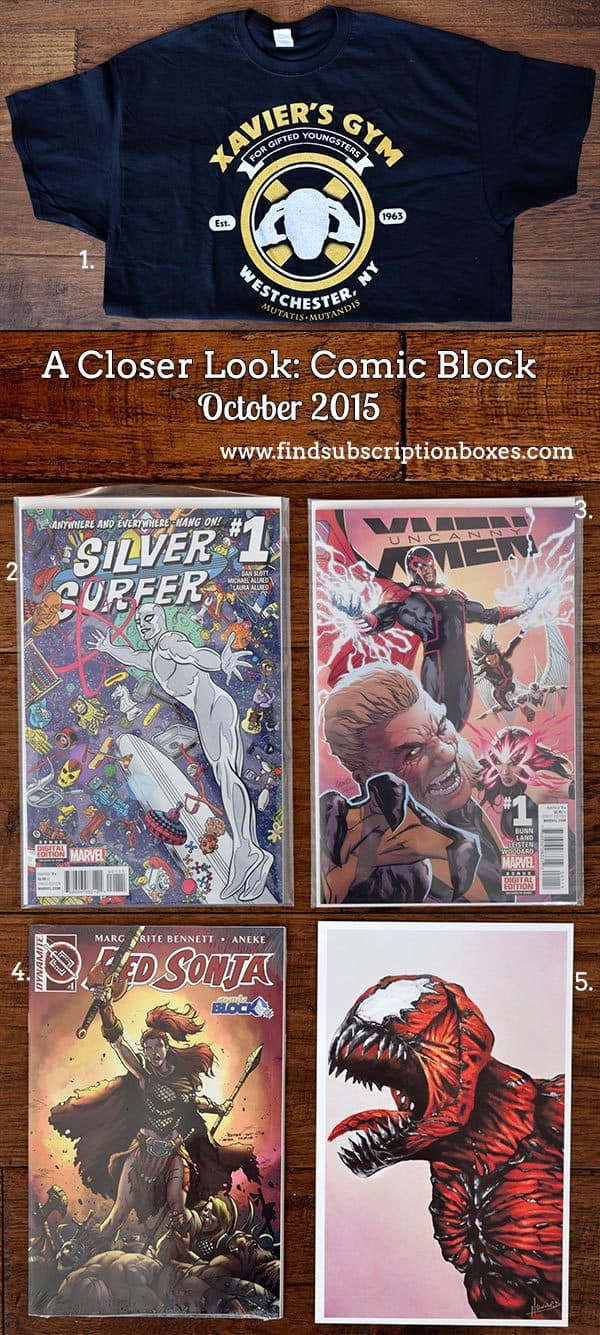 Xavier's Gym for the Gifted Youngsters T-Shirt
Sign-up to become a student of the Professor and level up your powers.
Silver Surfer Issue #1
Join Norrin Radd (aka the Silver Surfer) and his companion Dawn Greenwood as they experience the strangest things the universe has to offer.
X-Men Uncanny Issue #1
In this new ongoing X-Men series, Magneto and his team of Mutant Allies assemble with one goal in mind.
Red Sonja Issue #1 with Exclusive Variant Cover
Follow Red Sonja on her new quests as she rides to save the king from certain doom.
Lee Howard: Carnage Print
Add another Lee Howard print to your collection with this Carnage print.
January 2016 Comic Block Review Wrap-Up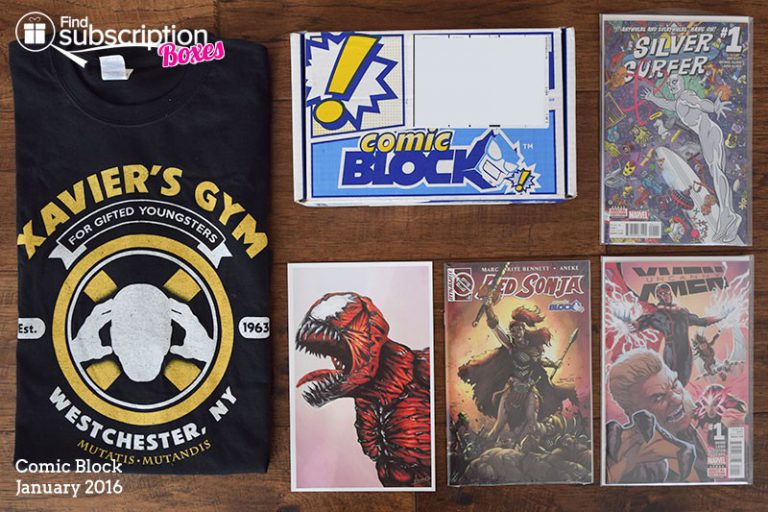 The January Comic Block delivered another great mix of Issue #1 comics. The Xavier's Gym t-shirt was by far the most loved geek t-shirts received in a monthly box. Magneto is at it again, doing all he can to protect mutant rights in the #1 issue of X-Men Uncanny. As usual, he doesn't see that sometimes he causes more harm than good.
What was your favorite Comic Block January comic item?
Comic Block Coupon
Join Comic Block now and save on your first comic box! Comic Block code SAVE15 saves 15% off the first month of new monthly Comic Block subscriptions. Save up to 25% with multi-block and multi-month subscriptions!