Hamptons Lane is a monthly gourmet food subscription box featuring artisan foods and kitchen tools. Each month, Hamptons Lane experts curate a new themed box sourcing local and hard-to-find ingredients and unique kitchen essentials. The January 2016 Hamptons Lane box theme was Power Bowl.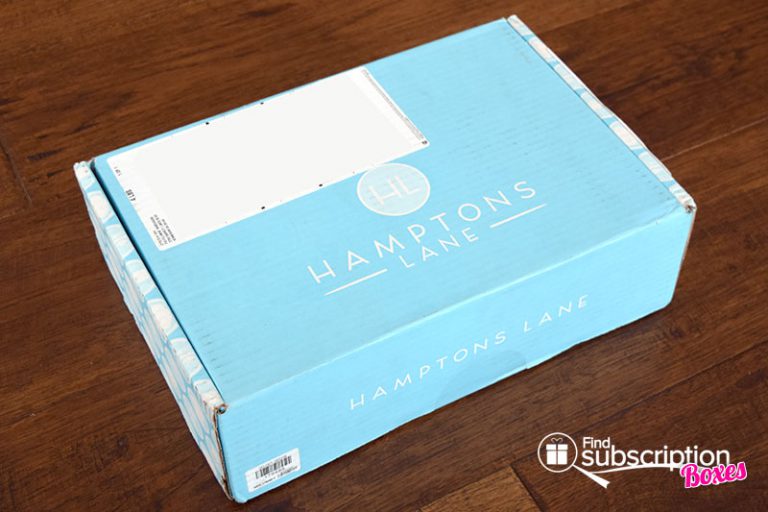 Hamptons Lane includes a colorful brochure with descriptions about that month's tools and foods.  This month's brochure also included recipes for a variety of bowls, like the Not-So Shrimpy Southwestern Bowl and Steak, Chickpeas + Quinoa Bowl. (For more recipes, check out the 30 Days of Power Bowls recipes at Hamptons Lane.)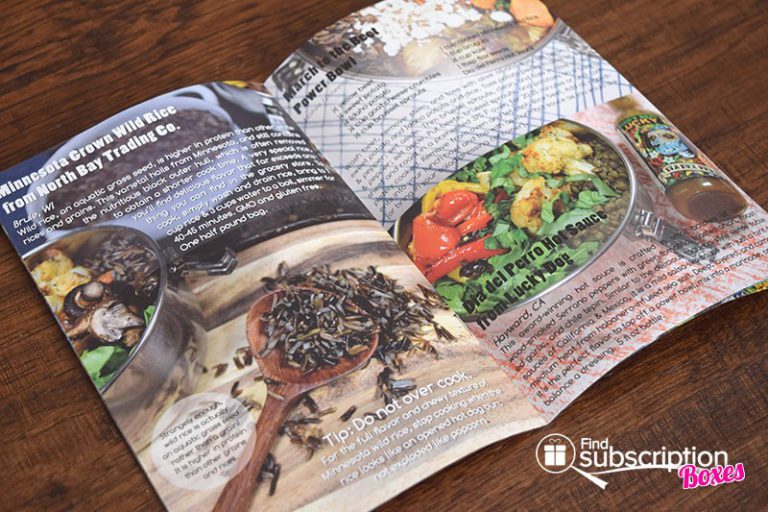 Here's a first look at our January 2016 Hamptons Lane Power Bowl box.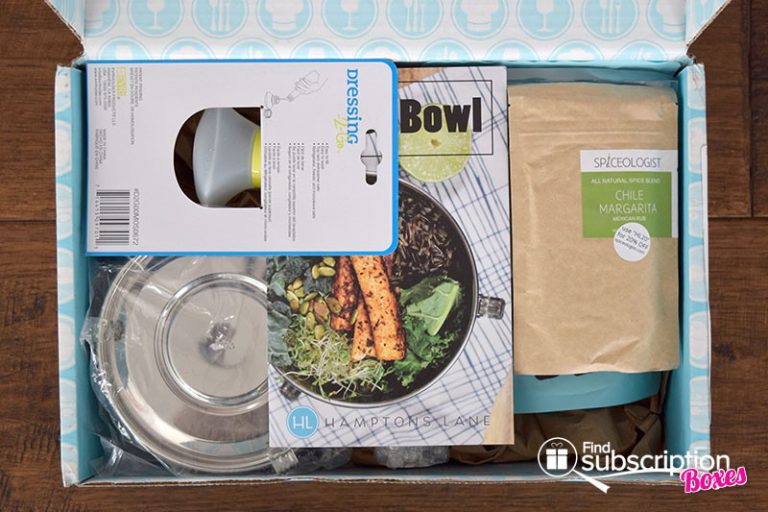 Inside the January 2016 Hamptons Lane Power Bowl
There were 6 gourmet items in our Power Bowl Hamptons Lane box.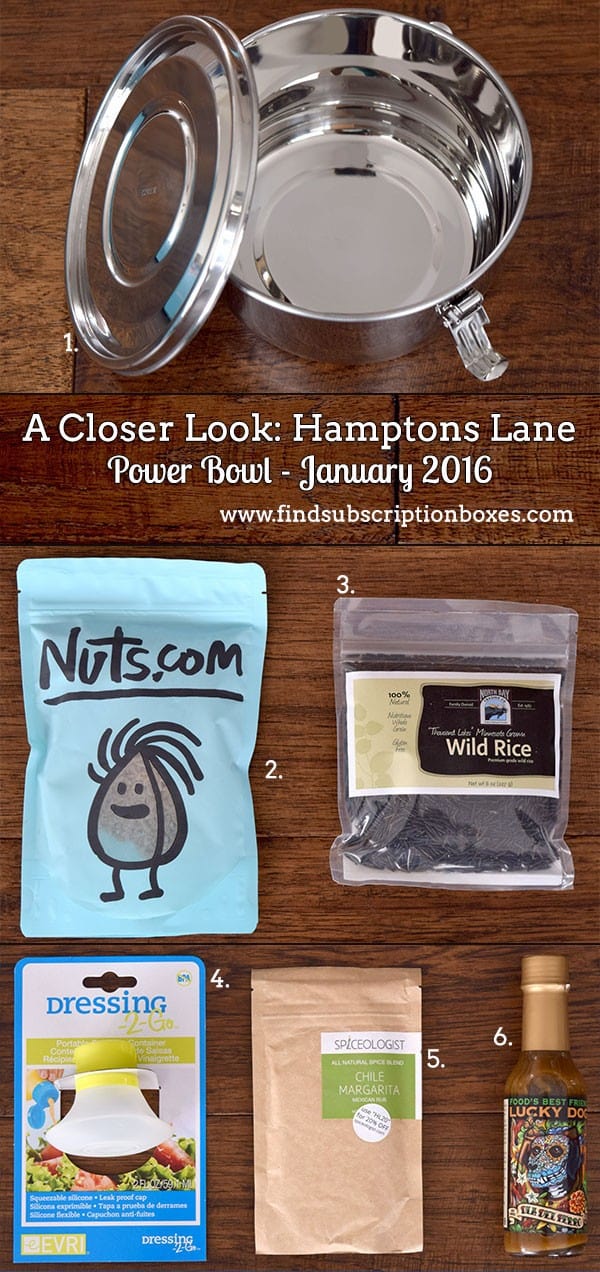 Onyz Airtight Stainless Steel To-Go Bowl
Ideally sized for a hearty power bowl meal, this stainless steel bowl is airtight to help keep your healthy lunches fresh.
Nuts.com Organic Pearled Farro
Perfect for topping on salads, pearled farro is a nutritious and delicious way to add fiber, protein, and other vitamins and minerals to your meal.
North Bay Trading Co. Minnesota Grown Wild Rice
This variety of wild rice from Minnesota is higher in protein than other white rices and grains and has a delicious flavour.
Evriholder Salad Dressing Container
Exactly what you need to take your favorite dressing on the go. This dishwasher safe, leak-proof container holds 2 ounces of salad dressing.
Spiceologist Chile Margarita Rub
Add some sweet spice to your veggies or meats with this rub featuring flavors of ancho peppers, Aleppo chile, orange peel and lime peel.
Lucky Dog Dia del Perro Hot Sauce
Top off your power bowl or salad with this award-winning hot sauce. It's made with smoked Serrano peppers, green tomatilla, roasted garlic and chile tepin.
January 2016 Hamptons Lane Power Bowl Review Wrap-Up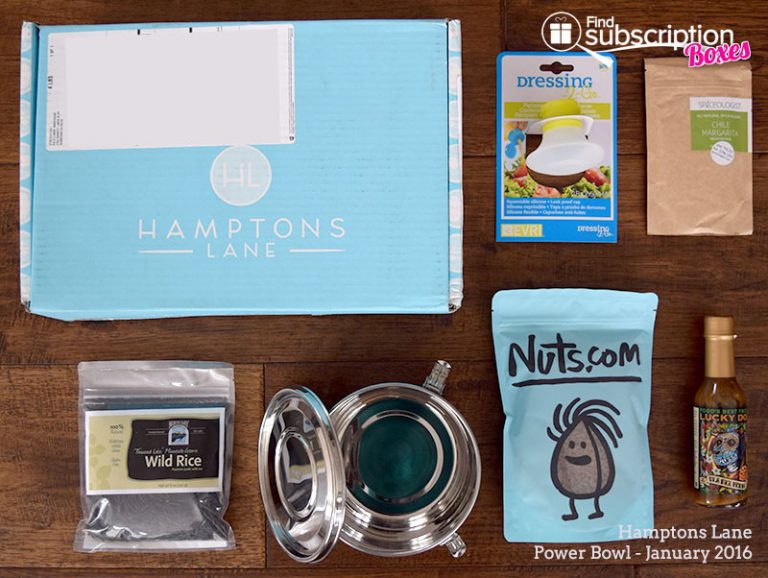 The Hamptons Lane Power Bowl box can help you change those boring lunch salads to amazingly flavorful power bowls. We love that they included ingredients to really amp up the flavor for your power bowl meats and veggies. The salad dressing container and the stainless steel bowl are must-haves tools for portable bowls and lunches on-the-go.
What do you prepare with the January 2016 Hamptons Lane Power Bowl?
Hamptons Lane Coupon Code
For a limited time, new Hamptons Lane subscribers will save $10 off your first Hamptons Lane box + get free shipping when you use Hamptons Lane promo code Findsub10 at checkout.