Scent Trunk is a monthly cologne and perfume subscription box that delivers a hand-picked collection of hand-crafted, quality fragrances. With today's Scent Trunk review, we're unboxing our January 2016 Scent Trunk fragrance box.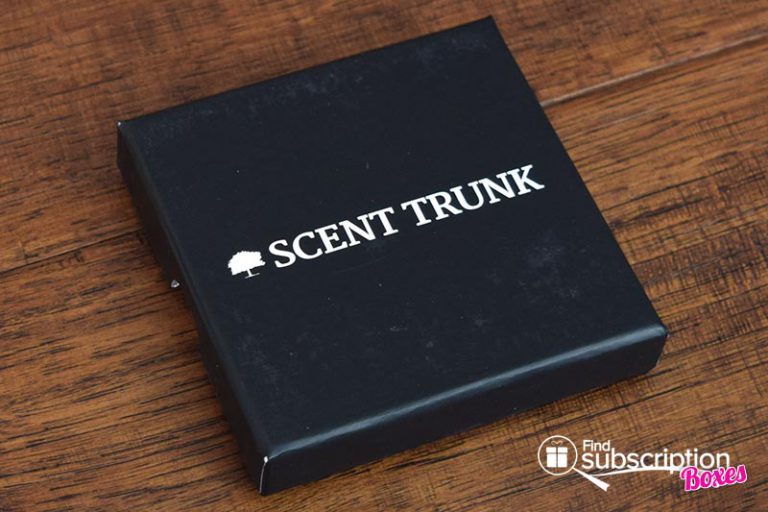 Scent Trunk includes a product flyer describing that month's perfumers. There are also fragrance profile cards with detailed scent notes and scent profiles for each perfume or cologne.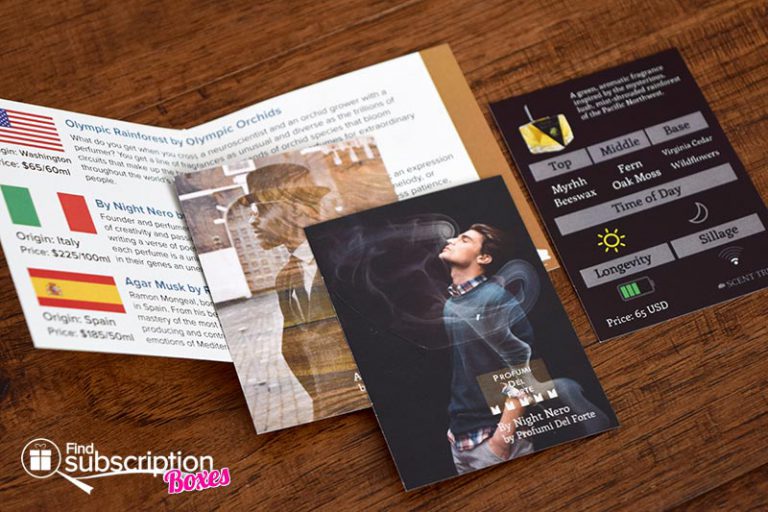 The fragrance samples are packaged in a velvet bag. Scent Trunk also includes tester strips so you can sniff-test each scent. Here's a first look inside our January 2016 Scent Trunk.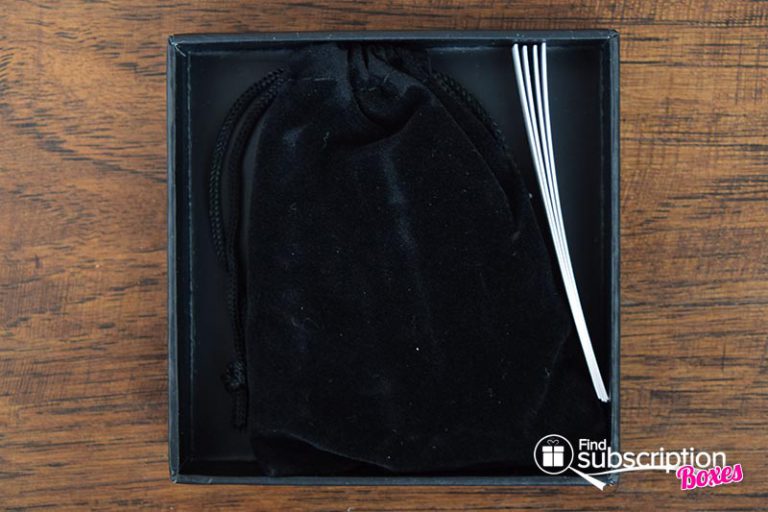 Inside the January 2016 Scent Trunk Box
The fragrances in your monthly Scent Trunk box are selected based on your personal fragrance preferences. Here are the 3 colognes in our customized January Scent Trunk box.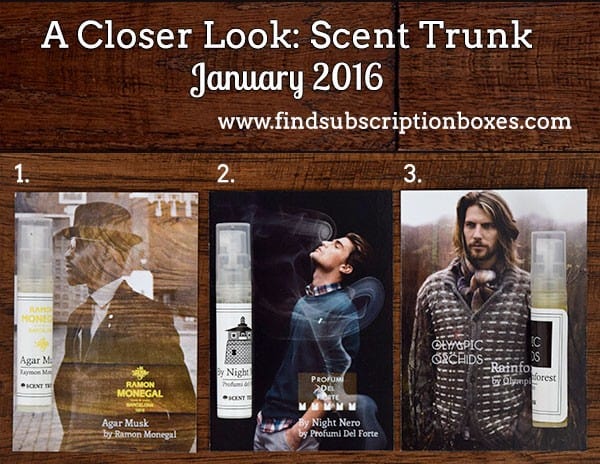 Agar Musk by Ramon Monegal
With a complex balance of musk and oud, this cologne has softer notes of leather vetiver and amber.
By Night Nero by Profumi Del Forte
A woody aromatic fragrance with notes of cypress, pine resin and incense.
Rainforest by Olympic Orchids
Travel to the mist-shrouded rainforest of the Pacific Northwest with this inspired, aromatic fragrance featuring green notes of fern, moss, and Virgina Cedar.
January 2016 Scent Trunk Review Wrap-Up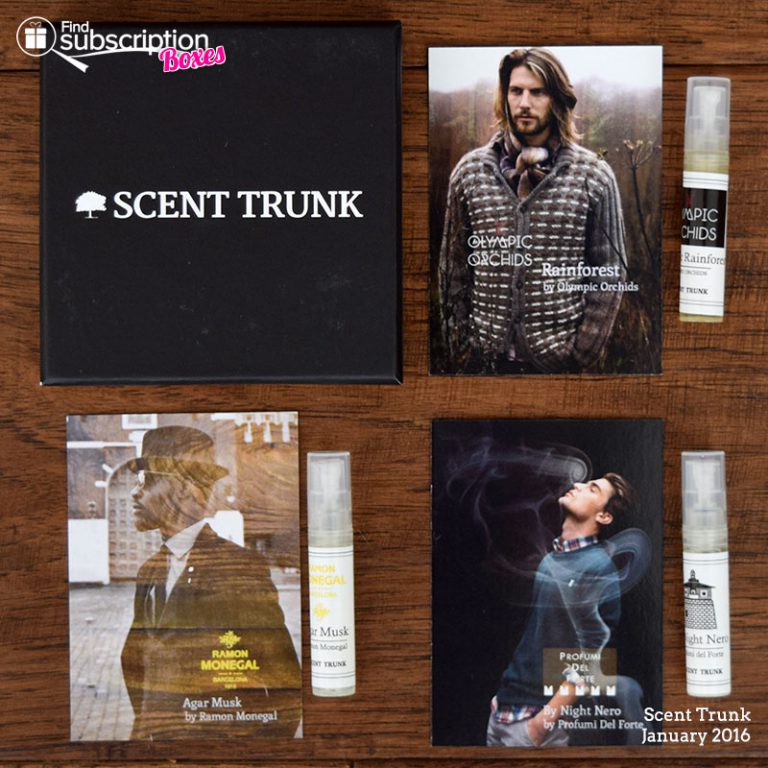 Our January Scent Trunk box had a nice variety of colognes – from fresh and earthy to hints of Asia. Our reviewer was pleasantly surprised that he liked every single one of the scents that came this month, even a scent he normally wouldn't have thought would suit him. It was great that the box included colognes that could be worn day and/or night.
What fragrances did you get in your January Scent Trunk?
Scent Trunk Free Trial Offer
Don't miss your chance to claim the Scent Trunk Free Trial offer! For a limited time, get your first customized cologne or perfume Scent Trunk box FREE, just pay $4.95 shipping.