The Handy Box is a monthly tool subscription box that delivers new and useful tools and gadgets to your door. With today's The Handy Box review, we're unboxing the January 2016 The Handy Box.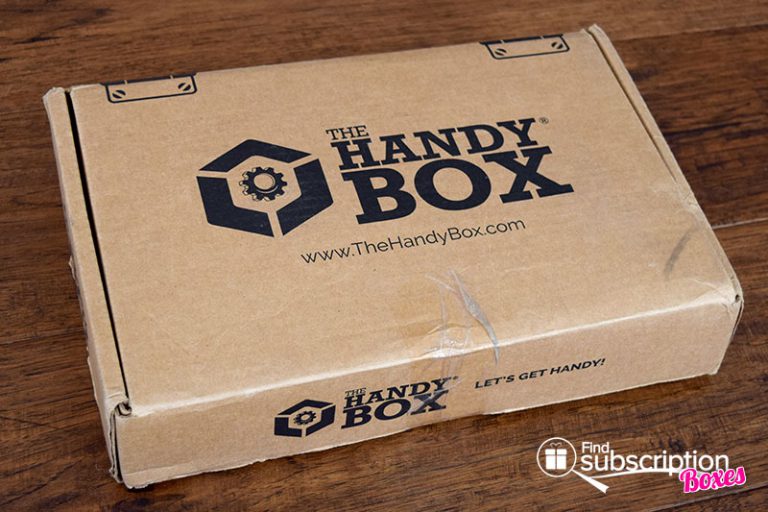 The Handy Box includes a product card describing each of the tools and gadgets in that month's box.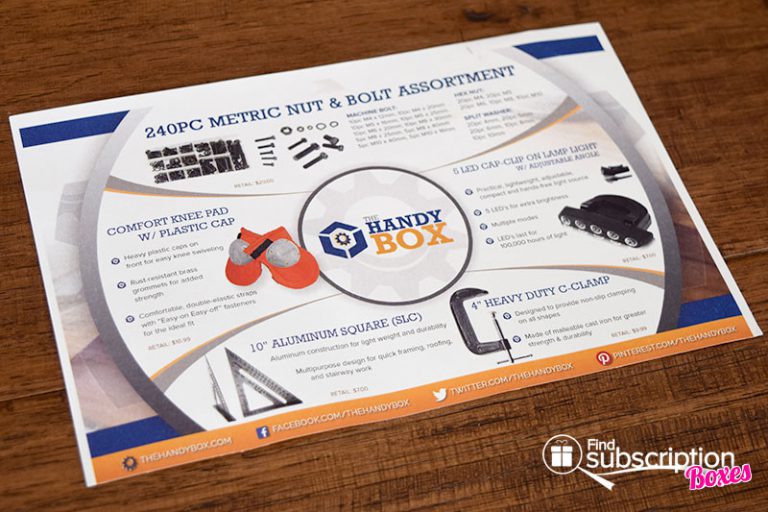 Here's a first look inside our The Handy Box January tool box.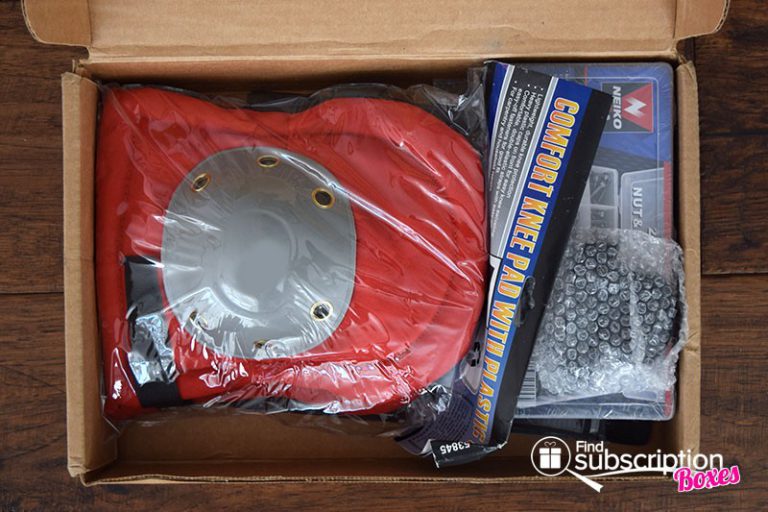 Inside the January 2016 The Handy Box
There were 5 tools and gadgets in our January The Handy Box.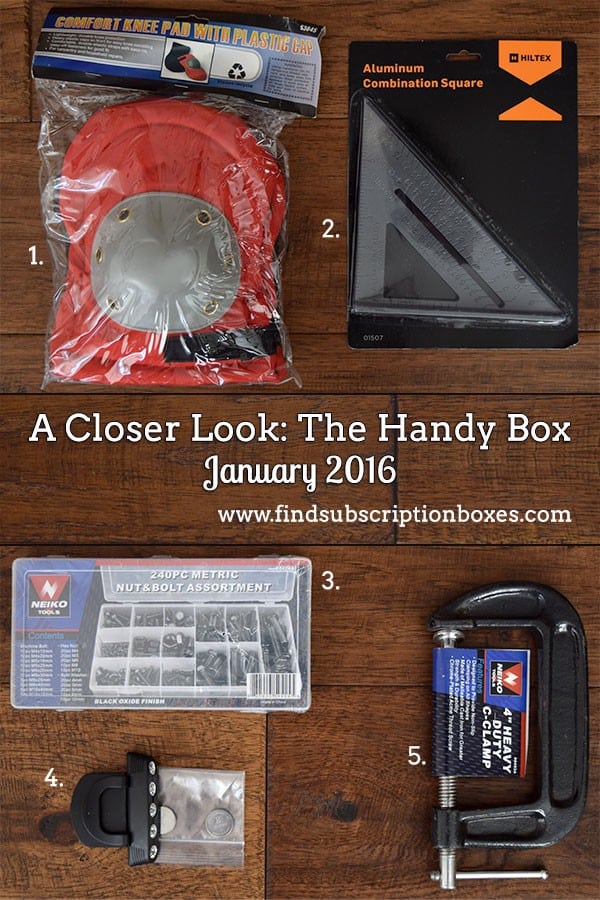 Comfort Knee Pad with Plastic Cap, Retail Value: $10.99
With heavy plastic caps, these comfortable knee pads are ideal for protecting your knees.
10″ Aluminum Square, Retail Value: $7.00
Lightweight and durable, this aluminum square has a multipurpose design for a variety of jobs.
240 Pc Metric Nut & Bolt Assortment, Retail Value: $20
This assortment of nuts and bolts includes machine bolts, hex nuts and split washers.
5 LED Cap-Clip On Lamp Light with Adjustable Angle, Retail Value: $7.00
Shine light where you need with this adjustable, hands-free cap-clip. Batteries included!
4″ Heavy Duty C-Clamp, Retail Value: $9.99
Made of malleable cast iron, this clamp provides non-slipping clamping on all shaped projects.
January 2016 The Handy Box Review Wrap-Up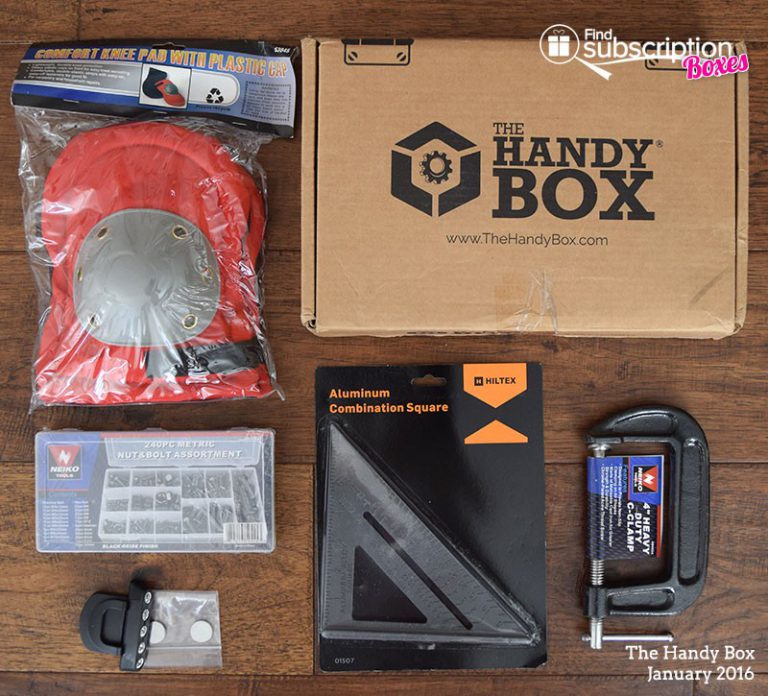 January's The Handy Box had a great mix of tools that give you an extra hand when you need. The heavy duty C-Clamp is great for carpentry or household DIY projects . The clip on lamp makes it easy to get light in more enclosed areas. From school science projects to gardening, the aluminum square is great for getting the perfect angles.
What was your favorite January The Handy Box tool?