Japan Candy Box is meant for those who have a sweet tooth that stretches beyond your locale. The candy does come straight from Japan so it is authentic and delicious! there are various subscription levels for the box. You can order either a 1 month, 6 month, or 12 months subscription starting at $19.90 for the one month and adding discounts for longer subscriptions. Each box has 10 amazing and delicious candies or other savory snacks. Today I am reviewing the box I received in the mail for July!
So many fun treats! The box for July came at the beginning of August. It took roughly two and a half weeks from shipping for it to arrive, but I am not complaining because I was eagerly awaiting it. The box was slightly damaged in transit, but luckily other than one minot issue none of the snacks were broken. I also live in a very hot climate so the chocolate that came was melted but that is easily remedied by a quick stop in our fridge or freezer. The variety in this box is very evident and I got to try a ton of new things. We are pretty into various Japanese things in our family, mostly because my husband lived in Japan when he was younger. I planned on seeing some of my favorites in this box, but I learned about a ton of new delicious treats.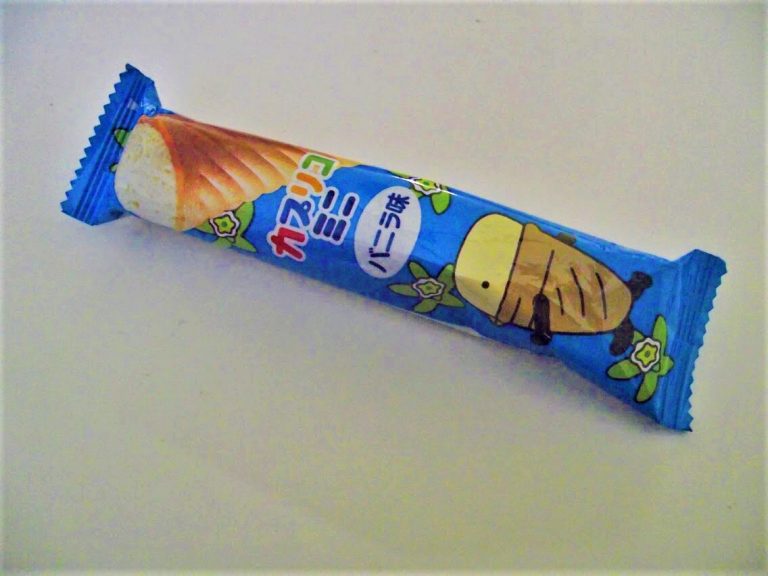 The theme this box was ice cream. Glico Caplico Mini Ice Cream Snack was the one item in my box that was really damaged. I feel like if it hadn't been for metling it wouldn't have been broken at all. It was a wafer like cookie filled with chocolate that I imagine was shaped like a delectable scoop of ice cream. Being as it has chocolate it does have dairy so the lactose intolerant may want to beware. Other ingrediants include milk soybean, starch, and sugar. The melted and slightly damaged aspect did not take away from just how sweet this candy tasted. Man what a good way to start a candy box.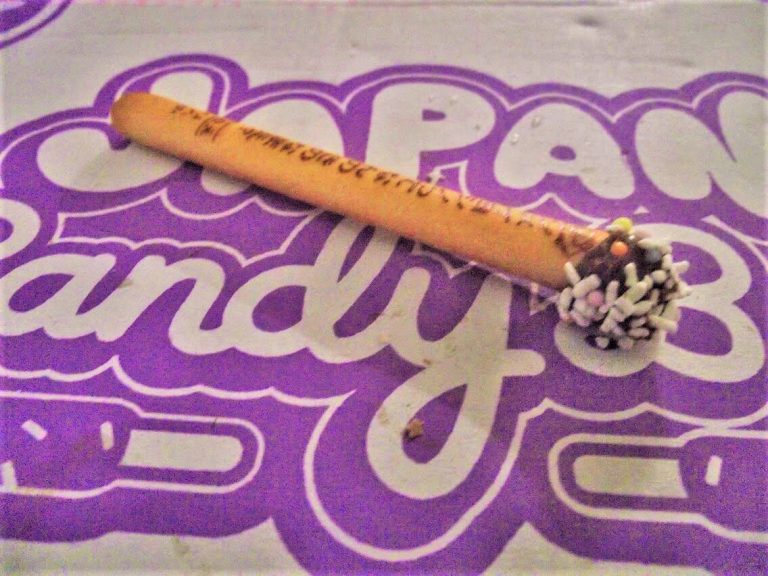 This was next up out of the box. Meiji Panda Yan Yan Biscuit Sticks are bore than just biscuit sticks. Normally Yan Yan is just the biscuit sticks with the other side of the package being a flavored icing. This Yan Yan however came with an extra ice creamy treat…sprinkles! So the biscuit itself in this one didn't have a flavor, sometimes they can though. Each biscuit has an animal and saying on it. This one has a panda and says "Go for More" on each stick. The icing is a delicious chocolate. The sprinkles themselves had some sort of flavor. They were insanely sweet but it was balanced by the flaky biscuit. It was very fun to dip and repeat and then eat the leftover icing by itself! Seriously so tasty.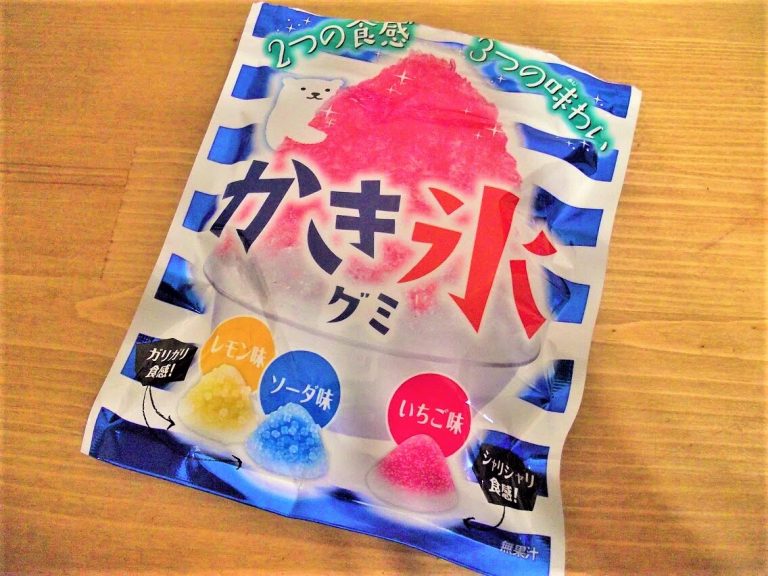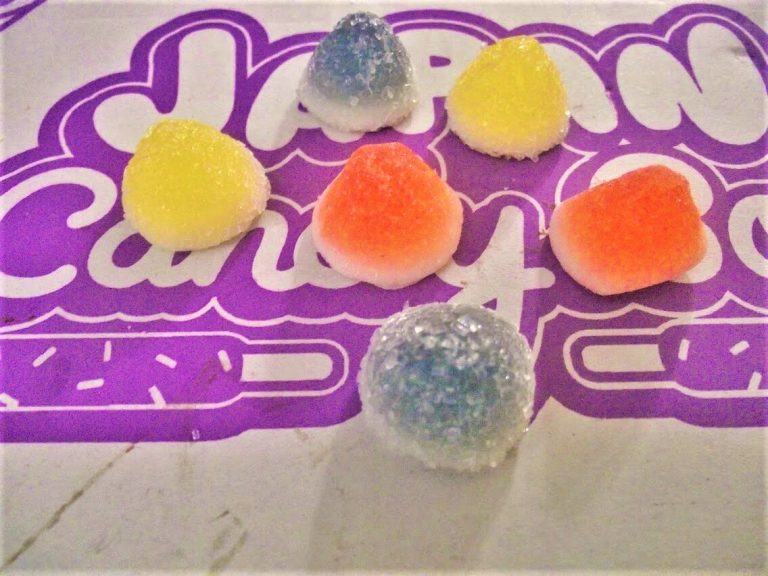 This delicious treat is called Kabaya Kakigori Shaved Ice Gummies. Shaved ice itself is a really delicious snack in and of itself but put it in gummy form and it is perfection in a snack. Sweet, portable, and bite sized. My favorite thing about these little treats is that they actually look like little mounds of shaved ice. The flavor is a bit different. It is really hard to describe but it still tastes good. The flavores are described as lemon, ramune soda, and strawberry. They are all coated in a thick sugar that ads to the look of shaved ice. I really love this treat.
Lets take a small break from the sweet and move on to something more savory. Calbee Sapporo Potato Chips reminded me of a cross between waffle fries and cheese its. However these specifically are bbq flavored. They have a nice crunch and are fluffier than any chip we have here in the states. I was a huge fan of the break in sweets  and I wouldn't mind sitting down with a large bag of these and binge watching Netflix.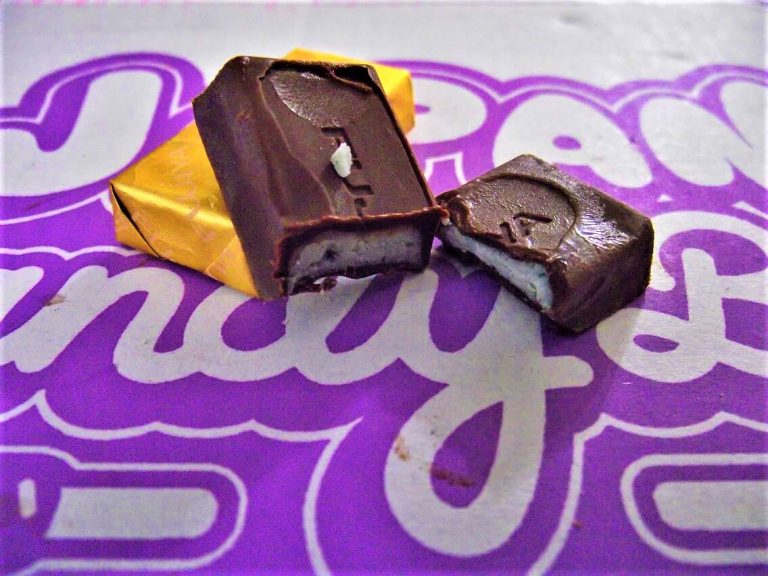 These Fujiya Baskin Robbins Mint Chocolate candies are probably one of my favorite. If you have ever been to your friendly Olive Garden down the road and had the free after dinner mints, this is basically that taste wise. However, I absolutely adore those mints and could probably eat them by the bucketful. It makes my mouth water to even think about them now so I think I am going to take a quick pause and eat one.
Ok, so I am back after that delicious little snack break. This next treat is more of a long lasting one because it is gum! Coris Hiyarinko Ice Gum has a crunchy outer shell and a cooling chewy inside. It is made with xylitol which adds to the refreshing minty feel. Only two pieces came in this pack which is a little sad but they are still both awesome. It gives me something to occupy me between other snacks!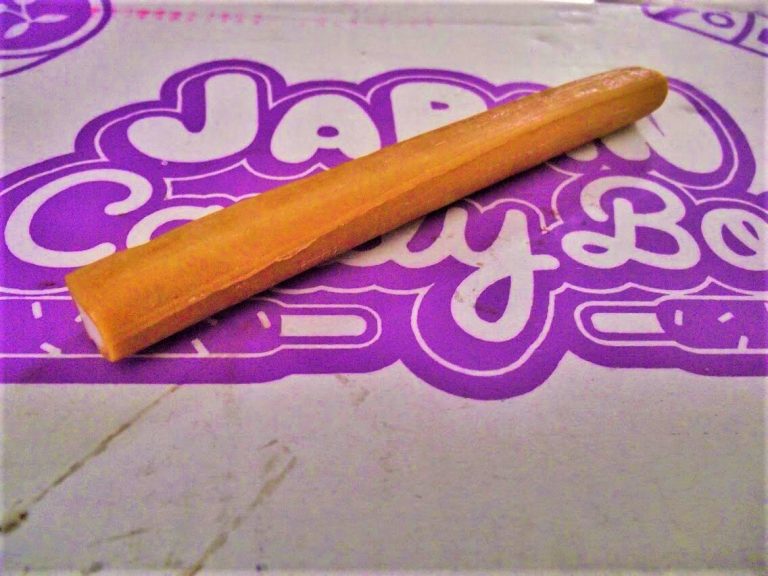 The Coris Cola and Soda Soft Candy is probably the only thing in the box that I really didn't like. The flavor definitely fit with cola but the texture when I started to chew was pretty bad. It reminded me of watery gum. It just sadly wasn't an appetizing piece of candy. I couldn't eat this whole piece but that is just because it didn't fit my taste.
Another savory break! Baby Star Shinkansen Ramen Maru are like bite sized pieces of ramen soup but flavored. They are kind of hard to describe but they are delicious. The pieces are crunchy and definitely remind me of ramen itself. The only difference is they are fried, more flavor packed, and shaped like Shinkansen train wheels!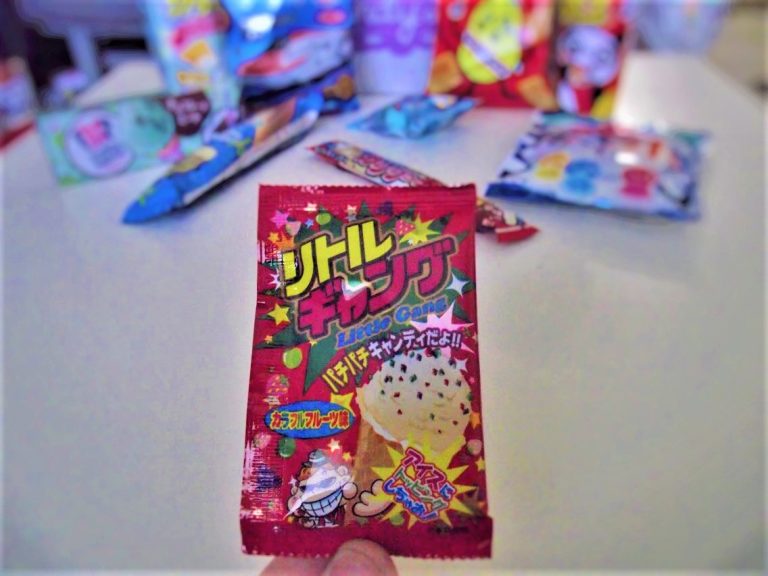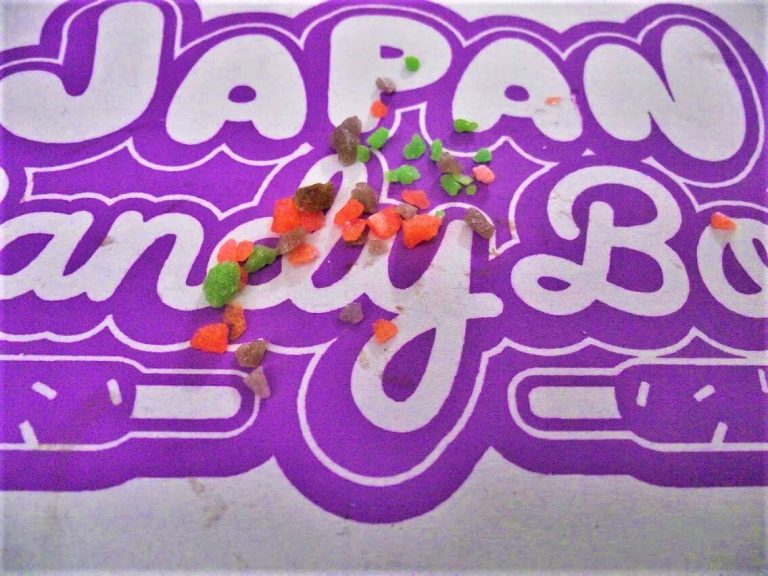 This fun little package contains a part of my childhood. Yaokin Little Gang Popping Candy is basically pop rocks! If you have never filled your mouth with these delectable morsels you are missing out so much. You have to eat more than one at a time and suddenly its like little flavor explosions in your mouth. You can feel them popping as they melt away. It is pure bliss. This treat is one I need to make last.
I had to save this for last. Koala's March Biscuit Soft Ice Cream flavor is definitely my favorite item in this box. Koala's March is my favorite candy next to Hi-chew. I will be honest, I have never tried this flavor before so I am pleasantly surprised to see something new. Each piece has an adorable koala on it and they have varying faces. They are crispy wafer cookies and each is filled with a type of icing or chocolate filling. These have a soft serve vanilla flavored filling and I am in love.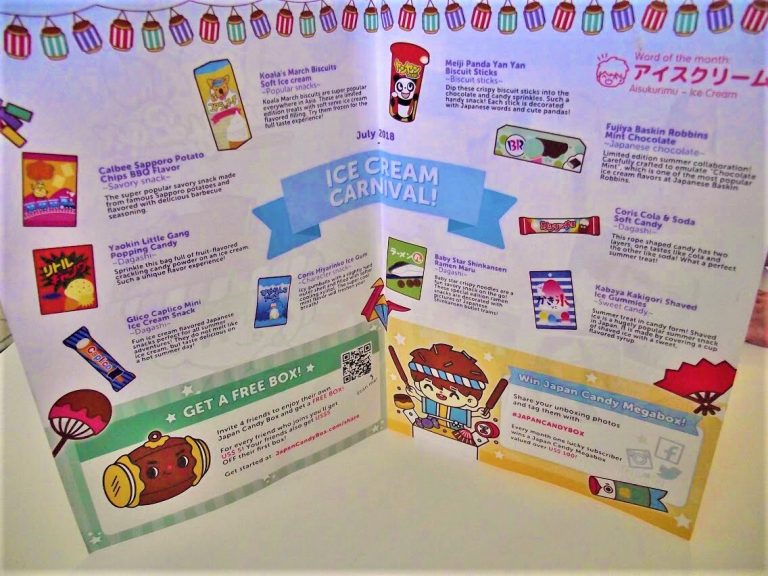 This ice cream carnival box is pretty much everything I could have hoped for. You have to look at the pamphlet to learn the word of the month: "Aisukurimu" also known as Ice Cream! I really cannot wait for my next box. If this box interests you be sure to check it out here for $5 off your first box!