The Birchbox subscription box for women delivers a variety of lifestyle and beauty products for just $10 per month. In July, Birchbox partnered with Women's Health magazine to curate boxes for the July 2014 Birchbox theme: Power Up. The July 2014 Birchbox featured products to help energize our routines.
Our July 2014 Birchbox arrived in a co-branded blue box.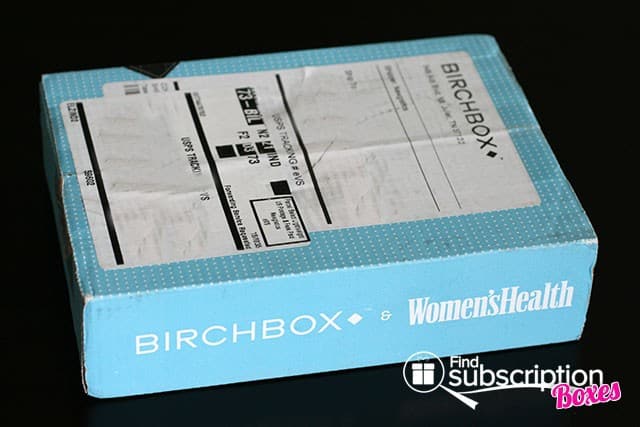 Instead of the traditional brown cardboard inner box, the July box had a fun and colorful design on in, along with the Birchbox and Women's Health logos.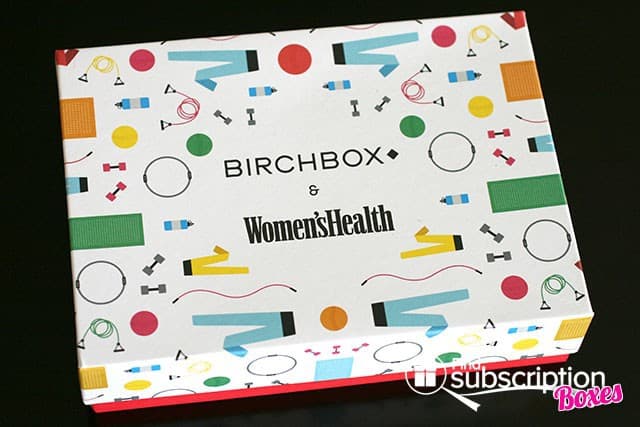 Inside the box was the product information card that described this month's Power Up theme as well as information about this month's Birchbox samples.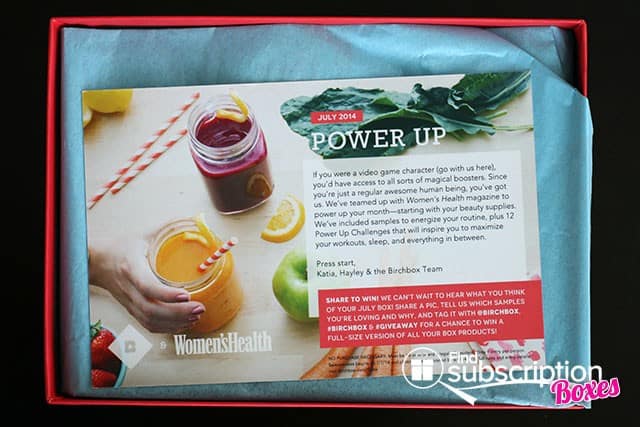 Under the product card we got our first look at our July 2014 Birchbox.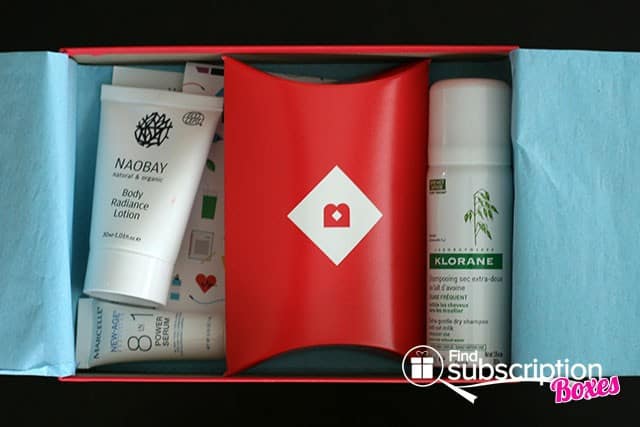 Inside the July 2014 Birchbox
There were 5 samples in our July 2014 Birchbox. The July Birchbox was also the first box where subscribers were able to choose one of the samples.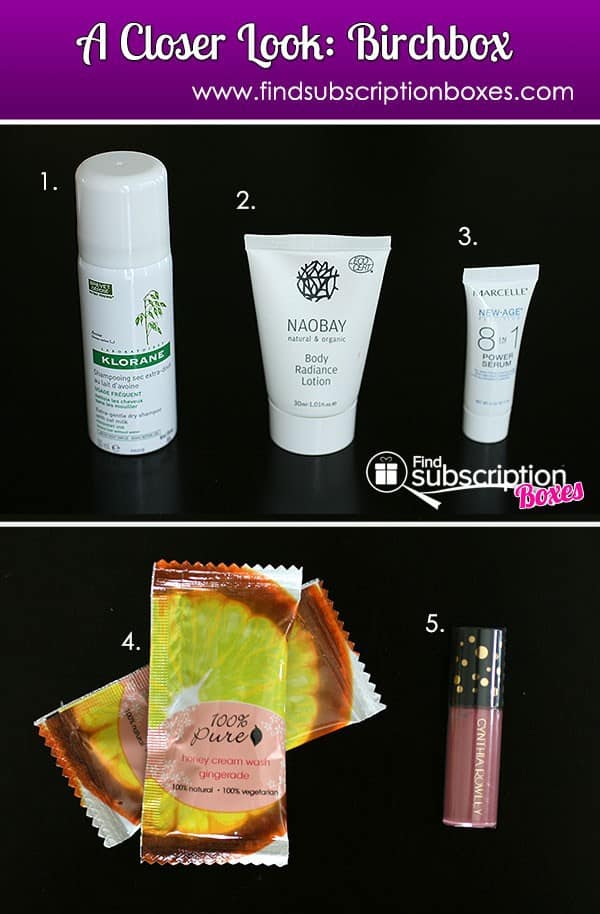 1. Klorane Gentle Dry Shampoo with Oat Milk, Full-size Retail Value: $18
Cleanse hair without water and put a little bounce back into second-day hair with this fan favorite.
2. NAOBAY Body Radiance Lotion, Full-size Retail Value: $24
Naturally hydrate and soften your skin with this Spanish favorite using olive oil, avocado oil, and shea butter.
3. Marcelle New-Age 8 in 1 Power Full-size Retail Value: $34
Use this peptide anti-aging gel twice a day to combat aging and hydrate, firm, lift, and plum fine lines.
4. 100% Pure Gingerade Shower Gel, Full-size Retail Value: $15
This all-natural, rich foaming body wash purifies, hydrates, and pampers skin using aloe and green tea.
5. Cythia Rowley Beauty Creamy Lip Stain – Sugar, Full-size Retail Value: $20
Our selected sample. Add moisture and shine to your lips with this long-wearing lip stain.
The July 2014 Birchbox also included 12 Power Up Challenges and a 1 year subscription to Women's Health magazine – a $9.99 value.
July 2014 Birchbox Wrap-Up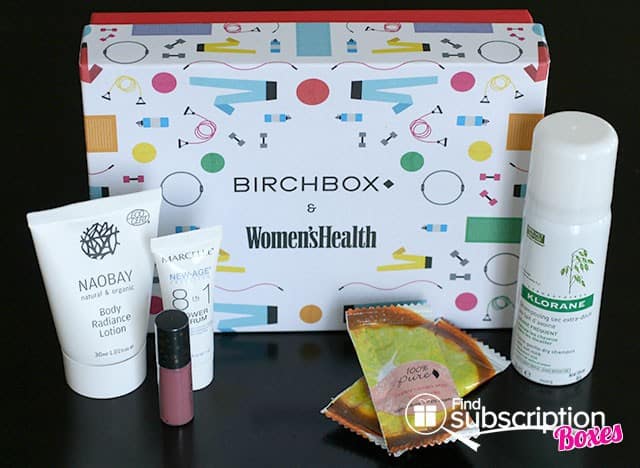 Our July 2014 Birchbox included a great mix of beauty samples to help power up our beauty routine. The dry shampoo and lip stain make it easy to give ourselves a fresh look for summer evenings, while the lotion and power serum will keep our skin feeling nourished. Washing up with the refreshing shower gel is a great way to end a day of summer fun.
Leave a comment sharing which was your favorite product from your July Birchbox.