Loot Crate delivers a monthly box of epic t-shirts, collectibles, and other goodies for gamers and geeks. Each month, the Loot Crate box has a different theme. The theme of the July 2014 Loot Crate box is: VILLAINS!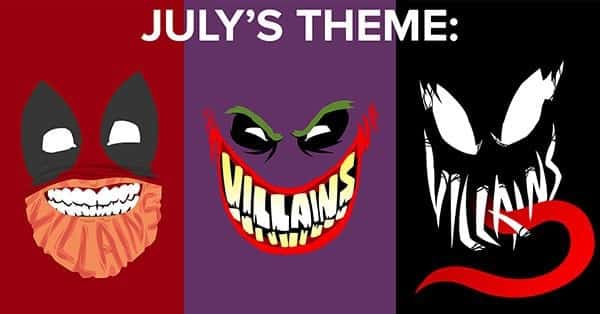 The July 2014 Loot Crate box is a legendary homage to the bad guys that everyone loves to hate. In addition to including an exclusive T-Shirt, the July Villian-themed Loot Crate has three exclusive items and some new surprises! Loot Crate is teaming up with Marvel to get you a special Loot Exclusive variant comic cover from one of their newest comic series!
Want to get the July Loot Crate box? Use code FINDBOXES to save 10% off your Loot Crate subscription.
What do you think about the theme for the July 2014 Loot Crate box?