The Orange Glad monthly subscription box is a box designed to satisfy your sweet tooth. Every month, Orange Glad delivers a variety of gourmet sweet treats for you to enjoy. The Orange Glad Sweet Box delivers 5 deluxe size desserts and the Orange Glad Double Treats Box is great for families (or those who love sweets) – delivering twice the desserts to your door.
Our July 2014 Orange Glad box arrived inside a sealed mailer envelope.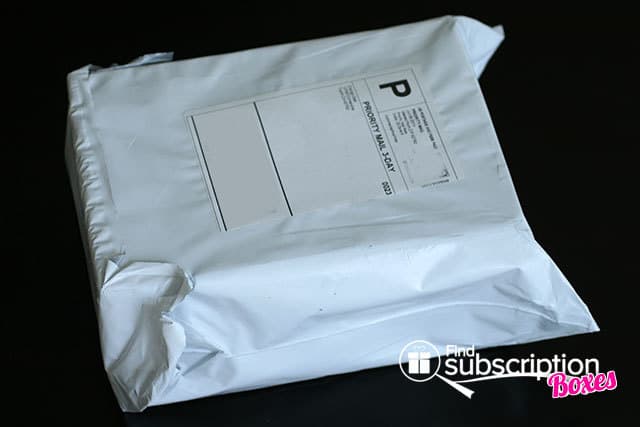 Removing the box from the envelope, we found our July Orange Glad box – a durabe cardboard box with the Orange Glad logo.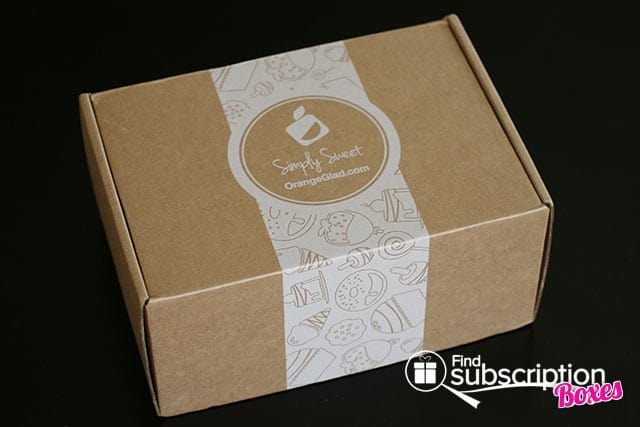 We opened the Orange Glad cardboard box and found the Orange Glad product information card on top. The product information card detailed each of the desserts in the July Orange Glad box, along with an ingredients list, as well as suggest dates to enjoy the desserts by.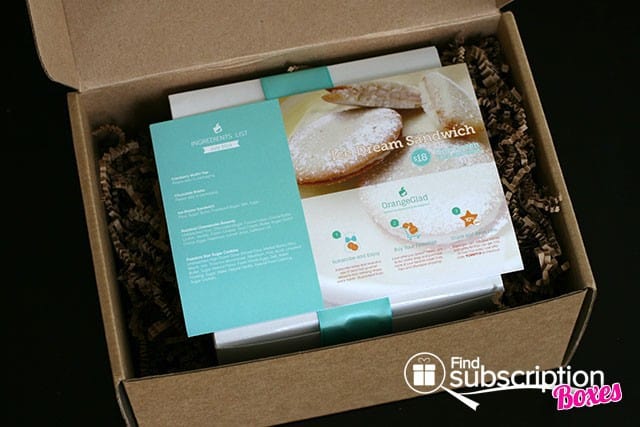 Under the product information card was a smaller, white gift box with a teal ribbon and Orange Glad sticker.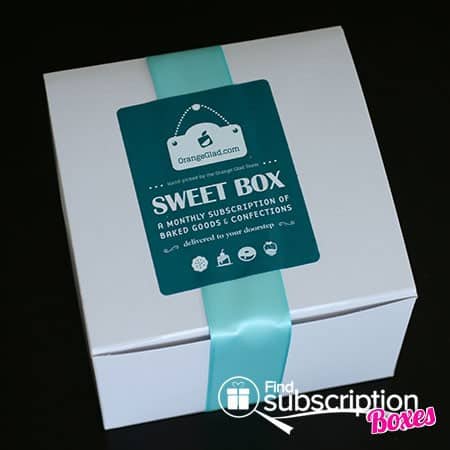 Inside the July 2014 Orange Glad Box
There were 5 sweets inside the July 2014 Orange Glad Box.

1. Seattles Favorite Gourmet Cookies and Dessert Co. Cranberry Muffin Top
Enjoy a delicious, fruit-filled muffin top with sugar drizzled on top. Perfect for muffin and muffin top lovers!
2. Orange Glad Ice-Dream Sandwich
One of Orange Glad's own cookies, this buttered sugar cookie sandwich has a layer of sugary" ice" inside.
3. Gianna's Homemae Baked Goods Freedom Star Sugar Cookies
These patriotic, star-shaped cookies are perfectly crumbly and burst with sugary flavor.
4. Chocolate Maven Hazelnut Cheesecake Brownie Cookie
Is it a brownie? Is it a cheesecake? It's both – a perfect combo of rich chocolate brownie and creamy cheesecake.
5. Lily's Bakery Shop Chocolate Babka
This tasty treat combines the light texture of coffee cake with a whole lot of chocolate!
July 2014 Orange Glad Box Wrap-Up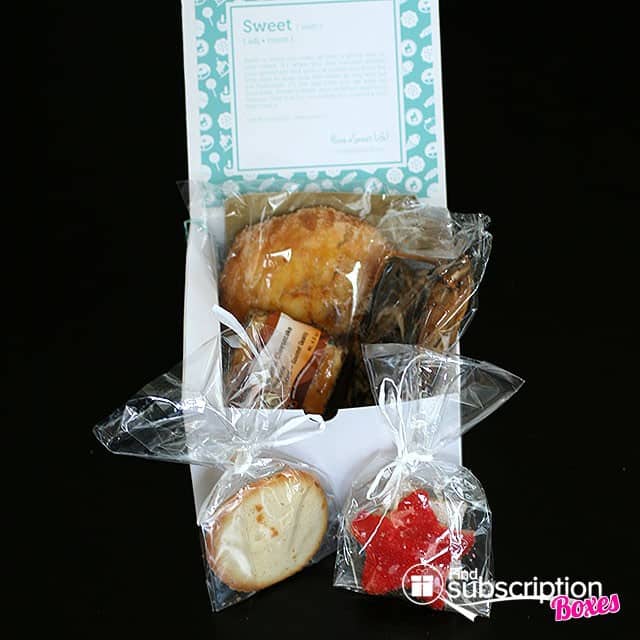 One of the biggest testimonies to how good the July Orange Glad box desserts were is the fact that after just a day, only 1 dessert remained to be eaten. The cookies were fresh and flavorful. The muffin top was large enough to be split as an afternoon snack and a breakfast side. We can't wait to see which delicious treats are in future Orange Glad boxes.
Not an Orange Glad subscriber? For a limited time, use Orange Glad coupon code YUMMY10 to save 10% off new Orange Glad subscriptions.
Did you get the July Orange Glad box? Which was your favorite treat in the July box?