Brick Loot is a subscription box for children (or adults) who love creating with LEGO and Brick. Each Brick Loot monthly subscription box has unique, custom, and never-before-seen creations which work with LEGO and custom building projects. Each Brick Loot subscription box is filled with 4-8 items hand-curated by Brick specialists who scour worldwide for the latest and greatest features. With today's Brick Loot review, I'm unboxing the July  2017 Brick Loot subscription box.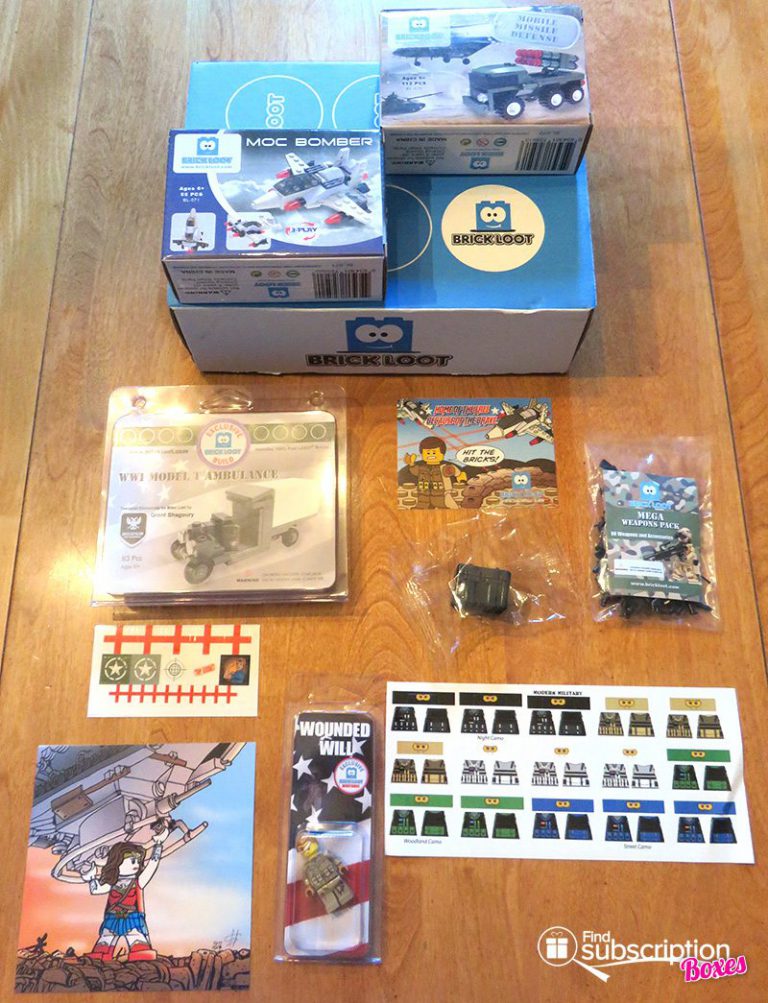 Inside the July 2017 Brick Loot Box
The July 2017 Brick Loot box theme is "Home of the Free Because of the Brave" which is inspired by our military heroes and perfect for this month's remembrances. We have 7 featured items: 3 builds, stickers for the builds, an accessory pack, an art print, and a custom minifigure, plus some bonus stickers to enhance the collection.
WWI Model T Ambulance is 100% LEGO bricks and designed by Grant Shagoury. He founded Brick Battalion, a custom LEGO design company, builds almost exclusively military LEGO, and has researched to ensure historical accuracy on his builds. Our builder added the red cross and military star stickers to this build.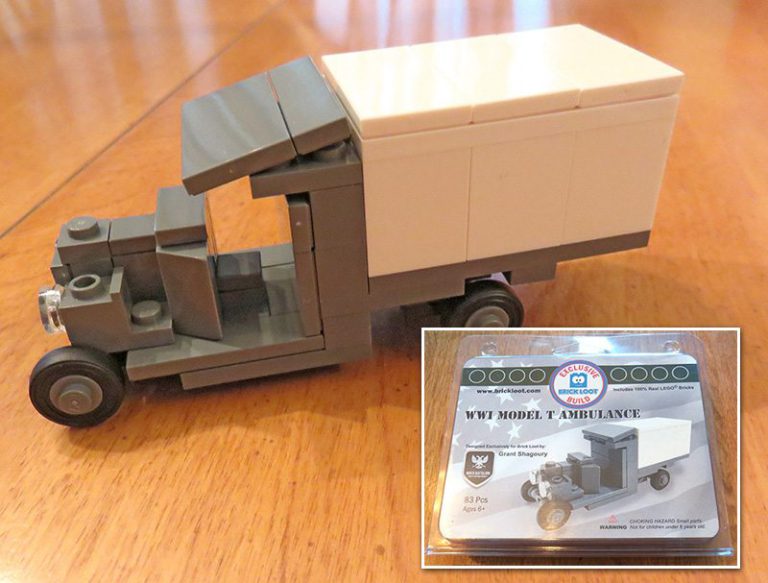 MEGA Weapons Pack + Crate with 86 weapons and accessories and a military style crate for your Minifigures and brick collection. The crate can snap-on universally to many builds or can stand alone.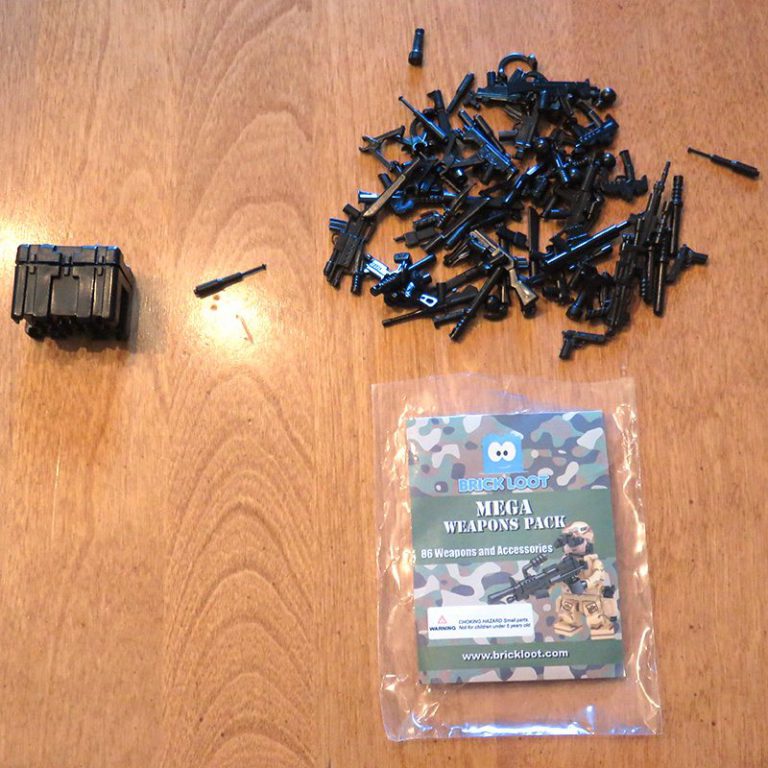 Sticker Sheet with stickers to customize your Model T Ambulance and Mobile Missile Defense builds. There are extra stickers to be used as you wish, too.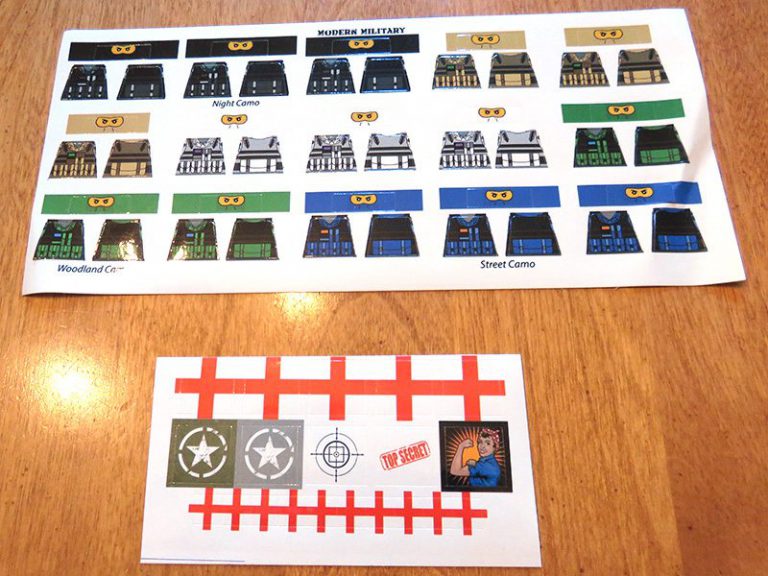 Mobile Missile Defense vehicle and can be considered the "strongest vehicle" in the U.S. Brick Corps in brick-themed play or vignettes. Our builder added the military star to this build.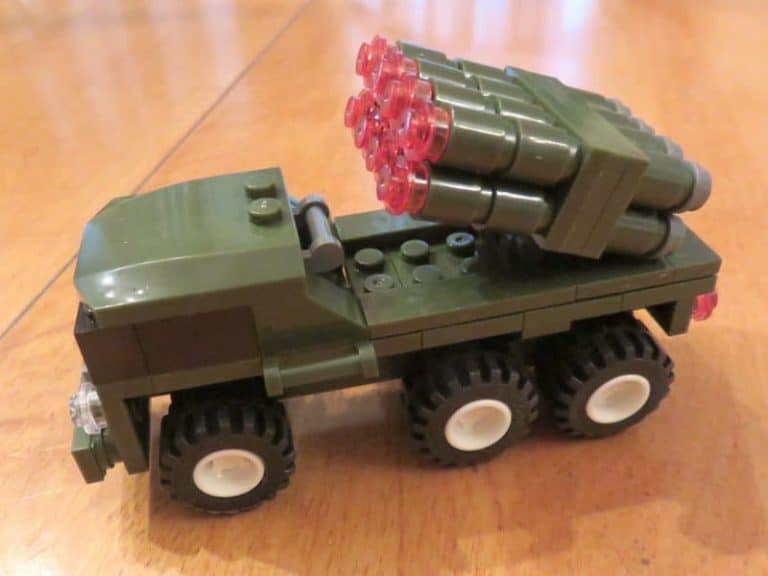 Moc Bomber Brick Loot build is the U.S. Brick Corps bomber aircraft and ready for play. It can be configured into three different variations with the parts and instructions provided.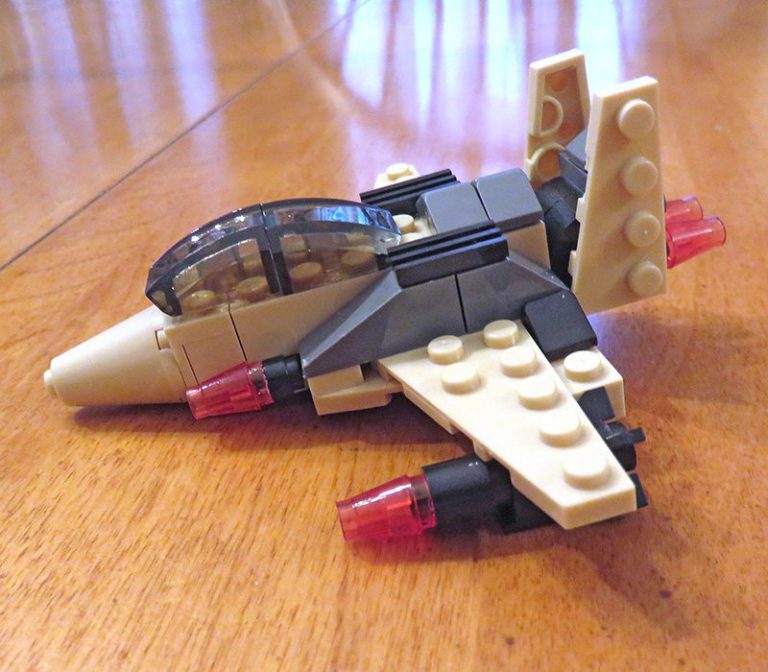 Exclusive Art Print by Greg Hyland features a favorite female superhero ready to defend. Greg is a web comic artist at Lethargic Lad.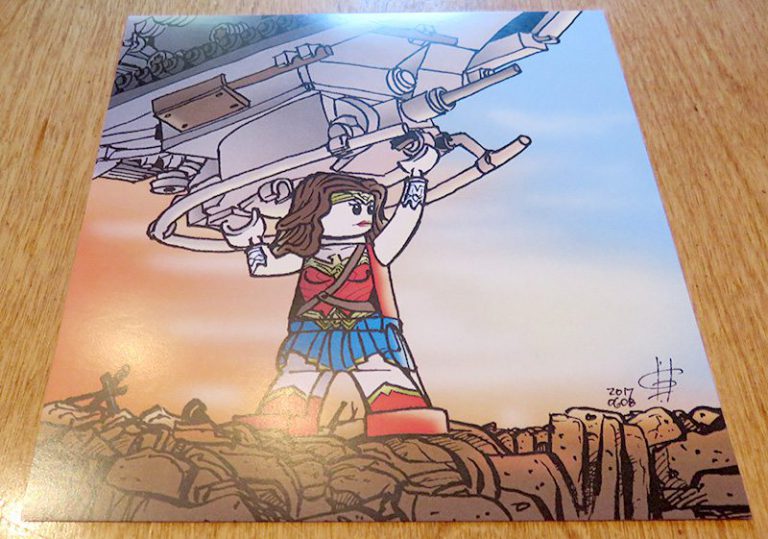 Wounded Will, a custom 100% LEGO Minifigure, is in an injured warrior theme. Custom printed by United Bricks.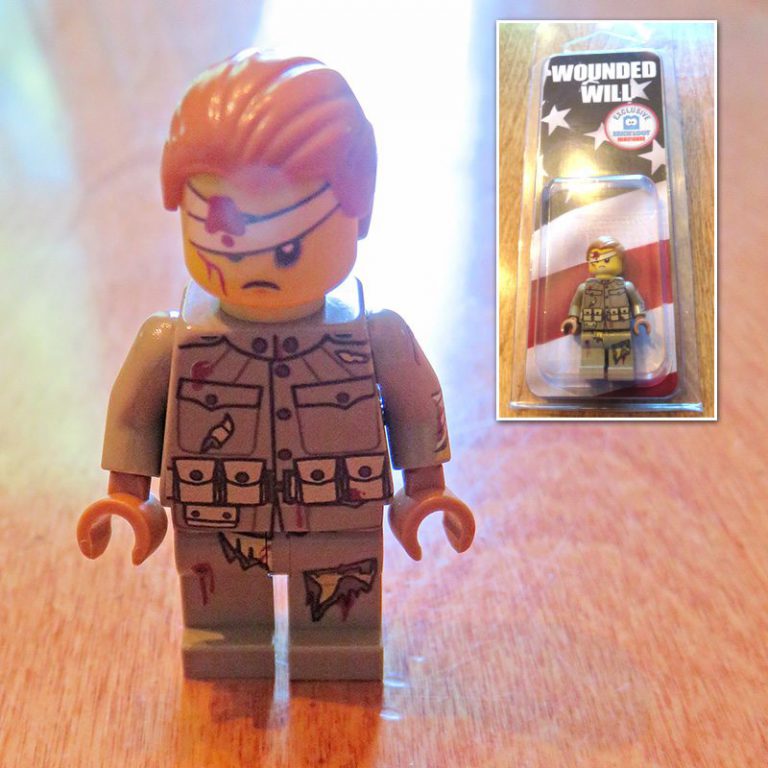 There's a "Hit the Bricks" sticker with the "Home of the Free Because of the Brave" theme, and a set of stickers to re-outfit your Minifigures in a variety of military uniforms.
Our builder enjoyed the WWI Model T Ambulance as his favorite build this month. He enjoyed all of the items in this month's box, and they complement his other military LEGO vehicles.
Brick Loot boxes are geared for anyone ages 6+ (yes, adults, too). Each month's contents are a surprise. There are several plans, and the boxes can be gifted to others.
Brick Loot Coupon Code
Exclusively for Find Subscription Boxes readers, use Brick Loot coupon code FSB10 to save 10% off any Brick Loot subscription!