Gentleman's Box is a monthly subscription box dedicated to the providing the essentials for the modern gentleman and is inspired by a notable gentleman from the past or present. It contains 4-5 items which vary in each box, and each item is hand selected to reflect the current month's theme and complement a gentleman's lifestyle, plus a subscription to GQ. Their promise is: To encourage men around the world to live the gentleman's lifestyle and to help them look good, feel good, and be good. There are monthly subscriptions, opportunities to buy previous boxes, and mystery boxes, gifting opportunities, plus there are other items in the shop which can be purchased. With today's Gentleman's Box review, I'm unboxing the July 2017 Gentleman's Box.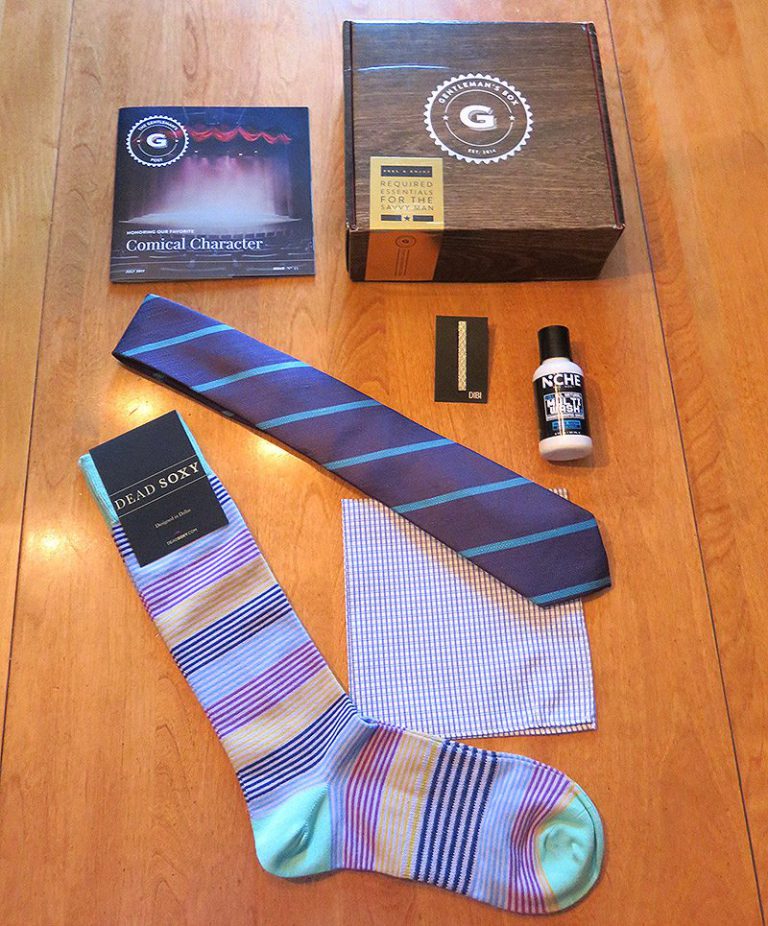 Inside the July 2017 Gentleman's Box
The July 2017 Gentleman's Box is Honoring Our Favorite Comical Character: graduate of Julliard, stand-up comedian, actor on television and in major motion pictures, and some of his tag lines will always endure. Have you figured out the mystery inspiration?
Look Good inspiration:
Dead Soxy socks in purple stripes combined with some other pastels–not quite a rainbow–but are comfortable and stylish.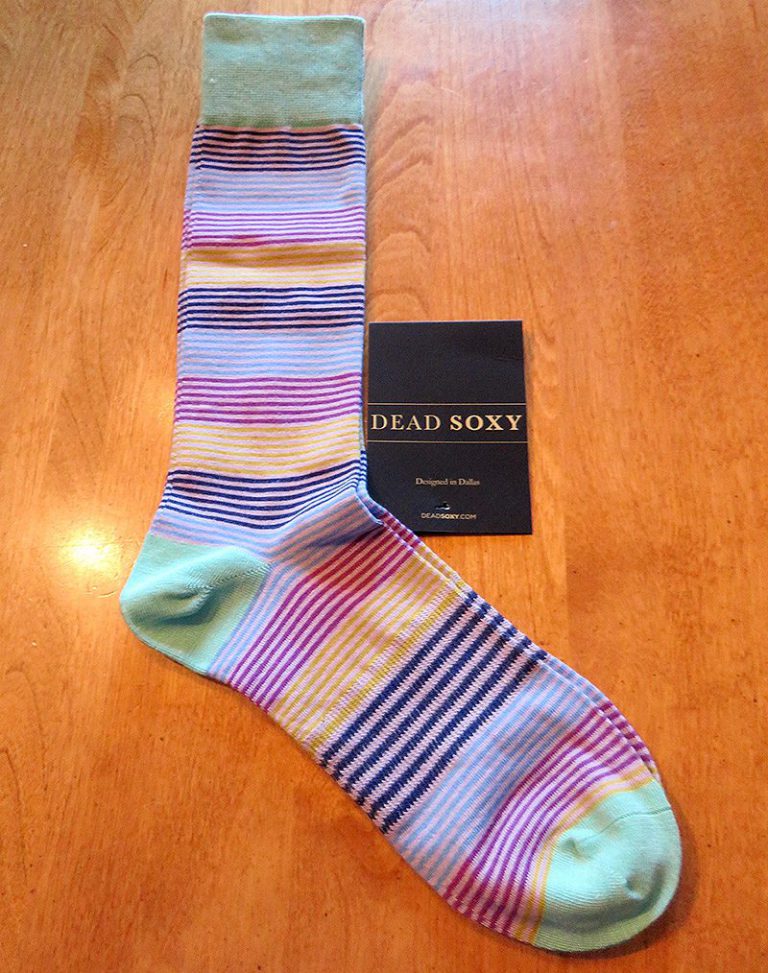 Complementing the socks, the Twillory tie in plum with teal stripes will keep you fashion forward while going from day to night.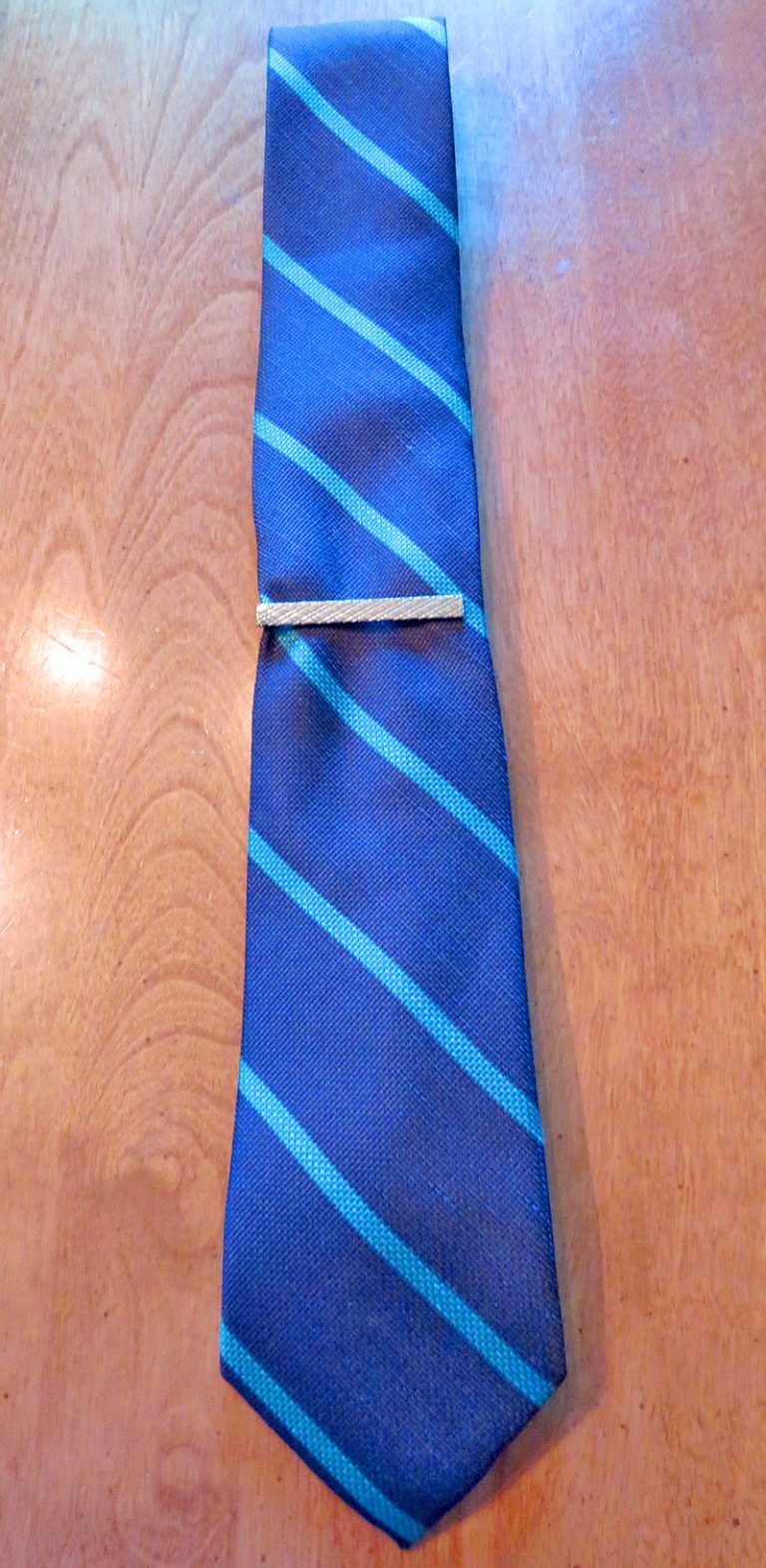 The Dibi tie bar is the perfect accessory for any day of the week, dressed up or casual.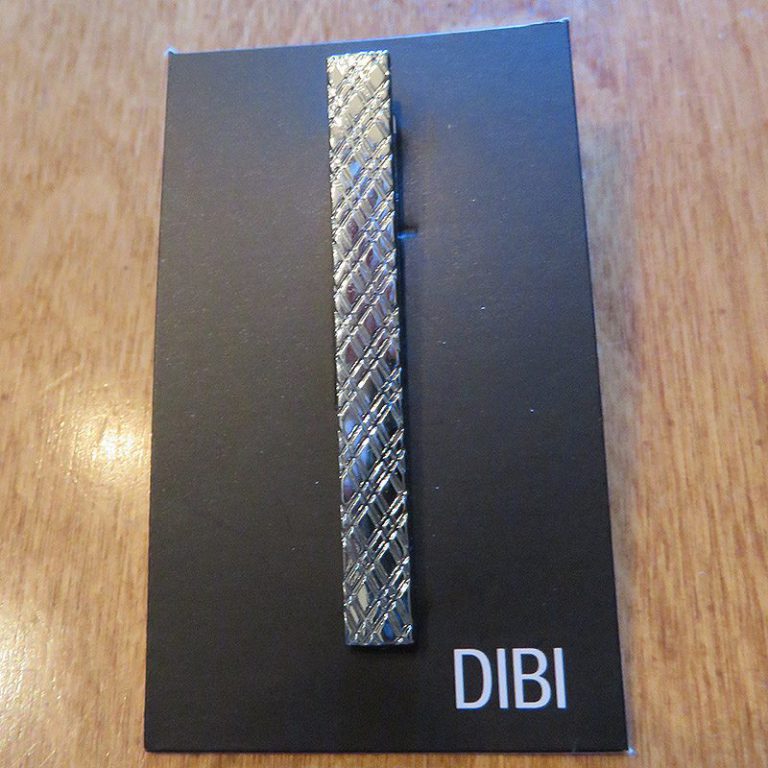 Salt + Dapper's pocket square in a purple and teal plaid in 100% cotton will give you the polished look you want by being simple and elegant. These items are clearly influenced by the style and colors worn by characters performed by this month's honoree.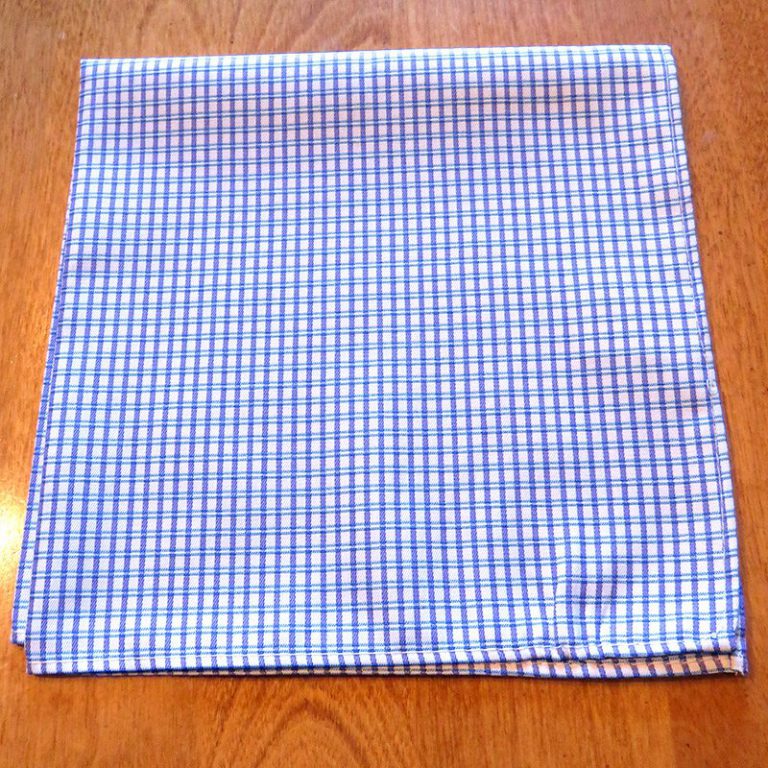 Feel Good:
Niche For Men Multi-Wash is a 3-in-1 wash in On The Rocks peppermint. All natural and vegan approved, the invigorating scent will get your day off to a good start.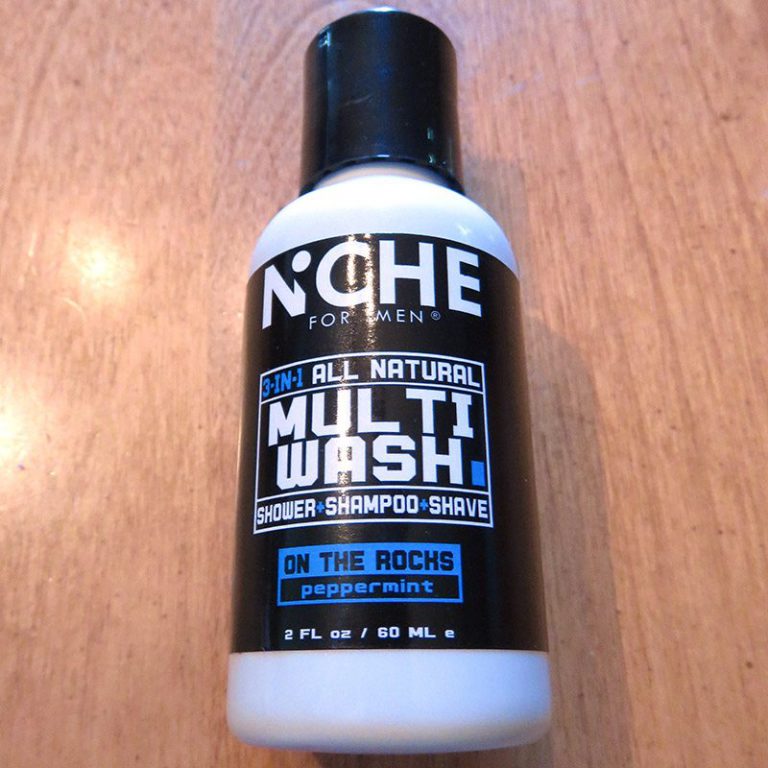 Ideas in the pamphlet encourage laughter and the benefits thereof: destressing, good for your heart, helps your perspective, and all of these can have long term positive effects. Other health bullet points for spending time outdoors: get your Vitamin D from the sun, exposure to sunlight can help the circadian rhythm, a short walk can give you focus, and a positive mood can boost your happiness.
Be Good:
The #GentlemansChallenge for this month is to make someone laugh. As always, share your happy on social media and tag @gentlemansbox with the hashtag. There's also a social awareness for suicide prevention along with tips to help someone if you feel he or she is at risk. Another focus is Alzheimer's awareness and the Keep Memory Alive organization which exclusively funds the Lou Ruvo Center for Brain Health in Las Vegas.
The final note in the brochure is the fun fact and Q&A by a featured member. The Gentleman's Tip for this month: "No matter what people tell you, words and ideas can change this world." Dead Poets Society.
July 2017 Gentleman's Box Review Wrap-Up
Gentleman's Box subscription boxes are always popular with the men in our household. The Twillory tie was a favorite of one while another loved the Dead Soxy socks, but everything was appreciated. Humor is an important part of one's demeanor—a smile or can go a long way when interacting with others.  Some things never go out of fashion, and being a gentleman with style and responsibility is important for today's members. Accessories and lifestyle items enhance the experience one needs navigating daily life.
Gentleman's Box Coupon Code
For a limited time use promo code GB5OFF to get $5 off your first Gentleman's Box!