GlobeIn, The Artisan Box is the premium monthly subscription box of the new GlobeIn Monthly Artisan Club. With subscriptions starting as low as $10/month, the GlobeIn Monthly Artisan Club Premium box delivers a wonderful assortment of highly curated, artisan-made items from all over the world based on the theme you choose. Each GlobeIn Artisan Box subscription box contains a pamphlet describing in detail each item, its provenance, how it benefits the artisans, and suggested uses. This "Globe In a box" features unique items sure to bring you enjoyment. With today's GlobeIn Artisan Box review, I'm unboxing our Adventure July 2017 GlobeIn Artisan Box.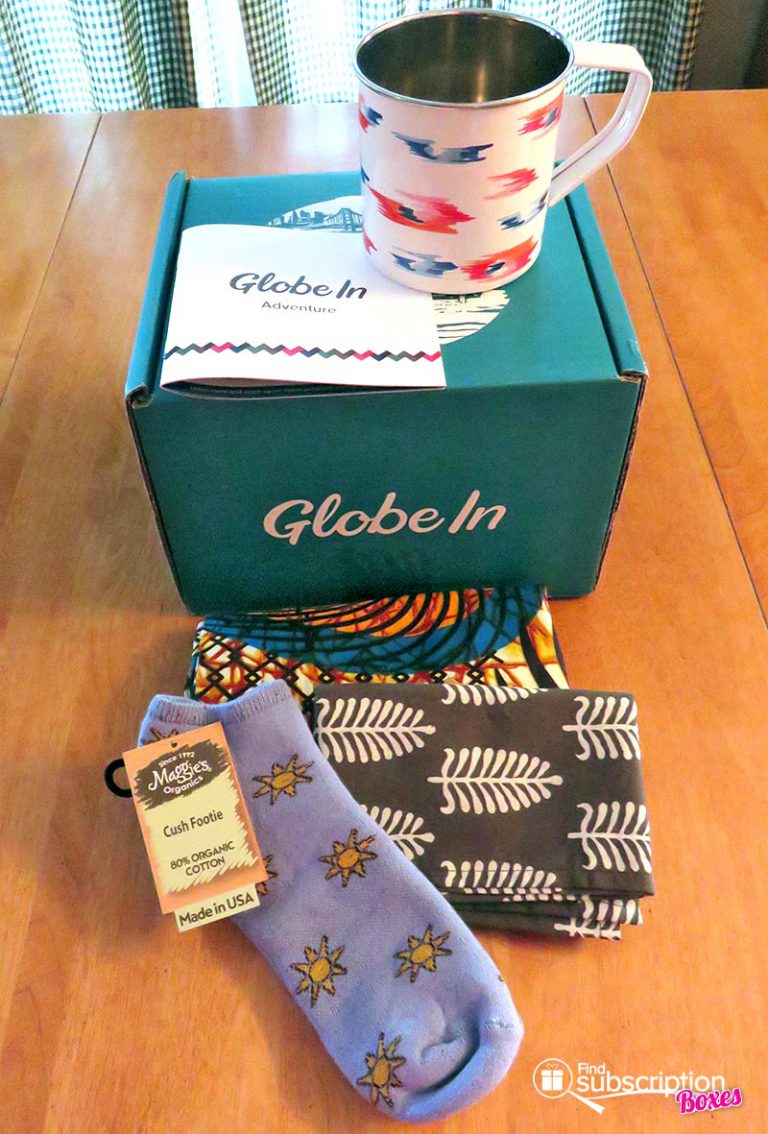 Inside the July 2017 GlobeIn Artisan Box Adventure Box
The July 2017 GlobeIn Artisan Box Adventure theme encourages you to step out of the box and seek new things on a whim, taking just the essentials, and letting go. You might just find yourself again, not that you were ever lost.
Drawstring Backpack from Maungu, Kenya, and is made in the eco-factory Wildlife Works. Working in textiles has enabled families to thrive, and Wildlife Works has a free preschool program for employees' children. The cinch-style backpack is perfect for any outing and the pattern is lovely.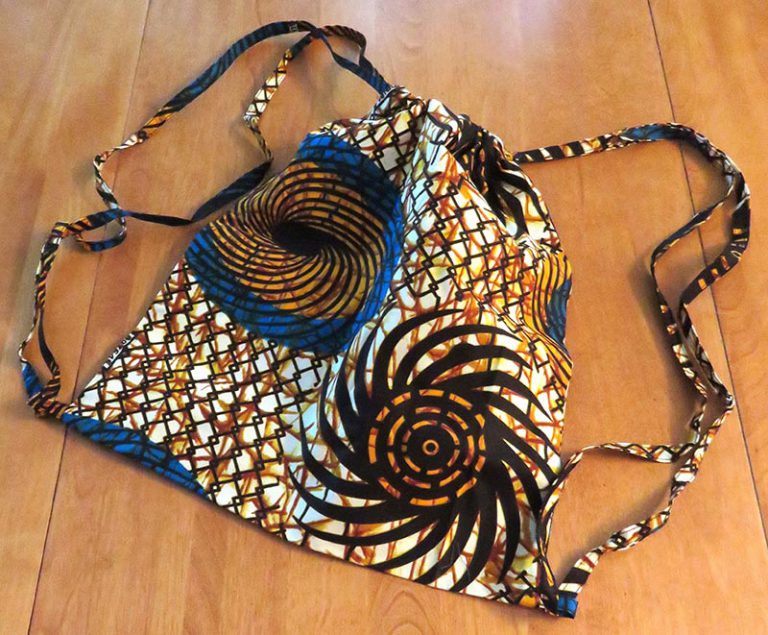 Block Print Bandana is made in the woodblock printing art form native to Rajasthan, India. It's a multi-step process and creates unique patterns. The artisans live in mud huts without electricity, but their collective, Matr Boomie, has enabled them to receive solar power, education, and health care. This bandana has endless uses for all your needs.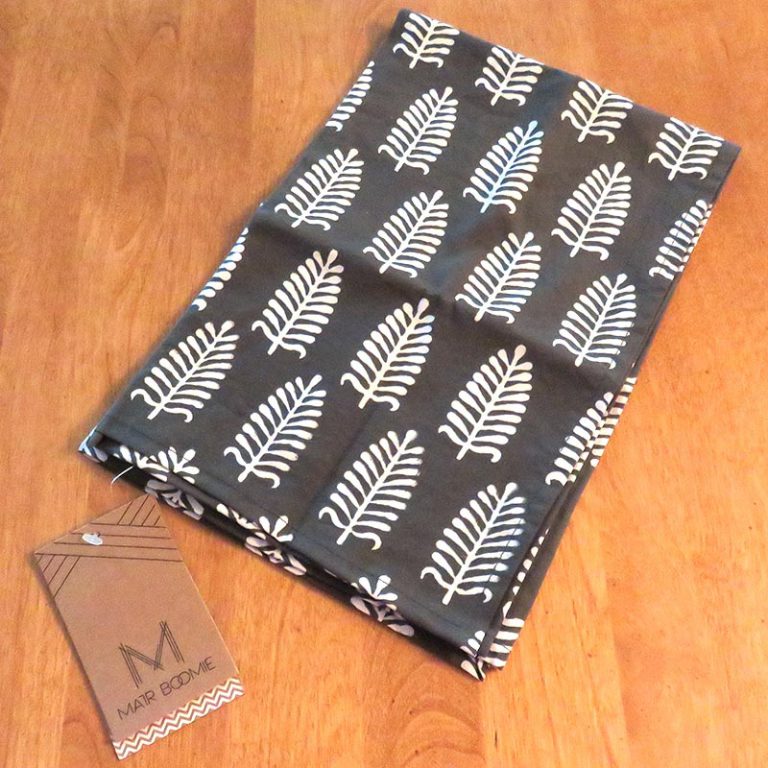 Enamel Travel Mug is from India and painted by artisans in the Noah's Ark collective. The artisans are able to sustain themselves through work which provides income, healthcare, and insurance. The enamel-coated stainless steel mug is perfect for whichever beverage you put in it.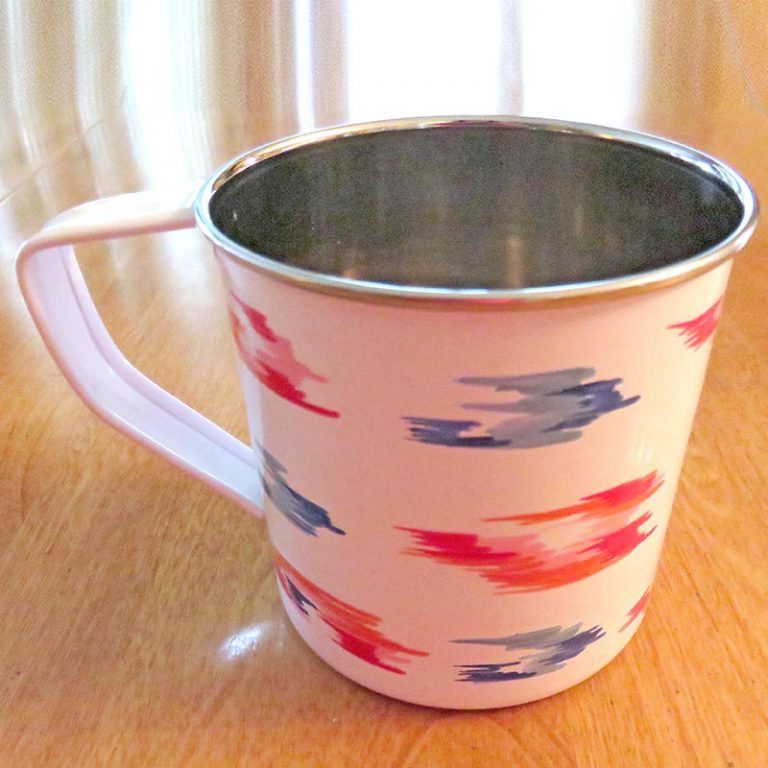 Maggie's Organic Cotton Socks are made in the USA, but the cotton is sourced from Peru. The cotton industry has suffered a little with weather-related problems, and Maggie's Organics is working with the farmers to help them overcome the disruption. Fair Trade, the socks are comfortable and stylish.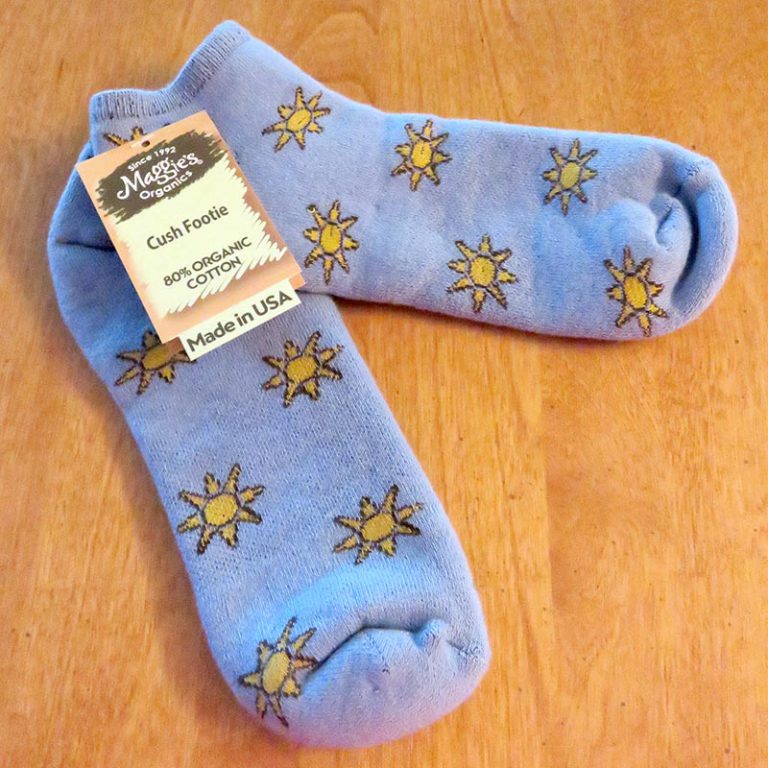 The items in this GlobeIn Adventure box are perfect for summer travels. I especially enjoyed using the backpack and wearing the socks on my summer vacation.
The pamphlet included gives more in-depth information on the artisans and companies, a better understanding and awareness of safe job conditions which can impact steady employment in the industries supported, as well as a positive effect on the quality of life for the artisans. GlobeIn's partnerships bring to light not only artisans in the world, but how supporting the artisans helps reduce poverty by employing many in a global setting.
GlobeIn Artisan Box Coupon
Save now on new GlobeIn Artisan Box subscriptions! Use GlobeIn Artisan Box coupon code FREESHIP  at checkout to get FREE shipping on your first Artisan Box.
Use code FREEBASKET3 to get a free Basket with any 3 month GlobeIn Artisan Box subscription.
GlobeIn coupon code FREEMUG6 gives you a free mug with 6 month subscriptions and code FREEBOX12gives you a FREE box with 12 month subscriptions.