GlobeIn, The Artisan Box is the premium monthly subscription box of the new GlobeIn Monthly Artisan Club. With subscriptions starting as low as $10/month, the GlobeIn Monthly Artisan Club Premium box delivers a wonderful assortment of highly curated, artisan-made items from all over the world based on the theme you choose. Each  GlobeIn Artisan Box contains a pamphlet describing in detail each item, its provenance, how it benefits the artisans, and suggested uses. This "Globe In a box" features unique items sure to bring you enjoyment. With today's GlobeIn Artisan Box review, I'm unboxing our Bathe July 2017 GlobeIn Artisan Box.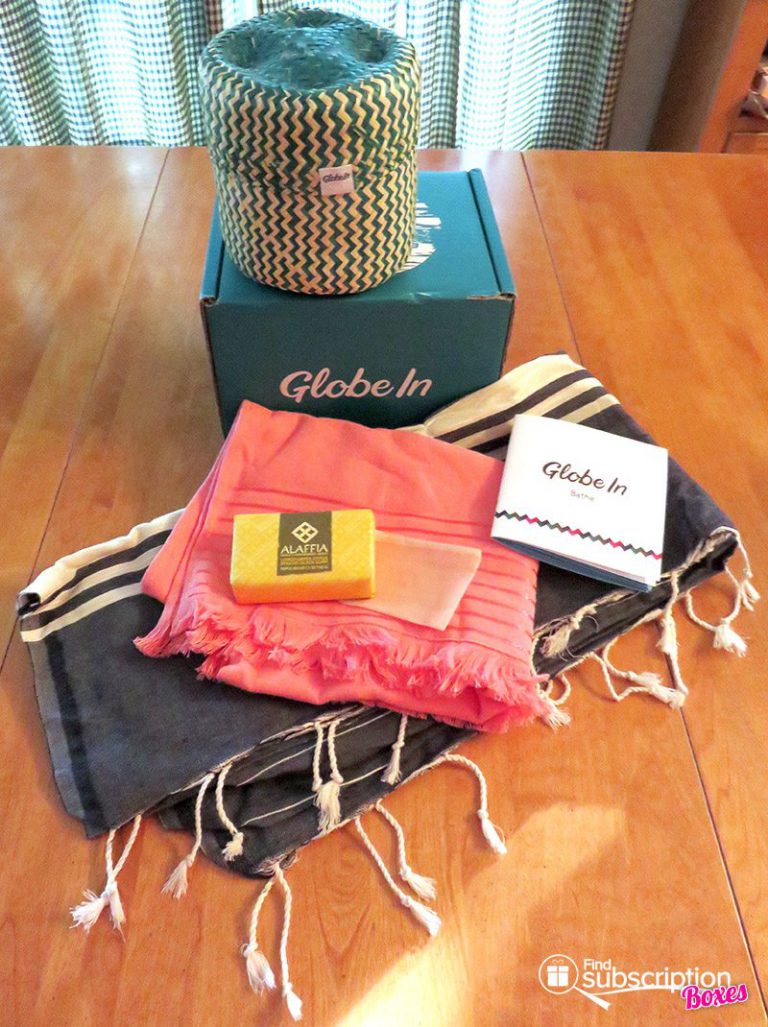 Inside the July 2017 GlobeIn Artisan Box Bathe Box
The July 2017 GlobeIn Artisan Box Bathe theme is celebrating the bath and bathing. Since ancient times, bathing was a luxury and a place to soothe, relax, and rejuvenate one's body. The bathhouses, known as hammam in Turkey, attracted many as a retreat. Let yourself be inspired by this month's products and find time to indulge in them. There's even a recipe for a face mask included in the pamphlet.
Pesternal Bath Towel from Denizili, Turkey, is a traditional towel from the Turkish bath. Made of 100% cotton, it's hand-loomed in the same way weavers have done since the Ottoman Empire. These towels absorb water faster, dry quickly, and fold up small. The weaving families in Atlas, a weaving organization in Buldan, are able to support their families with global sales. The towel is versatile: it can be used for a bath, at the pool or beach, or even as a light throw on a cool summer evening.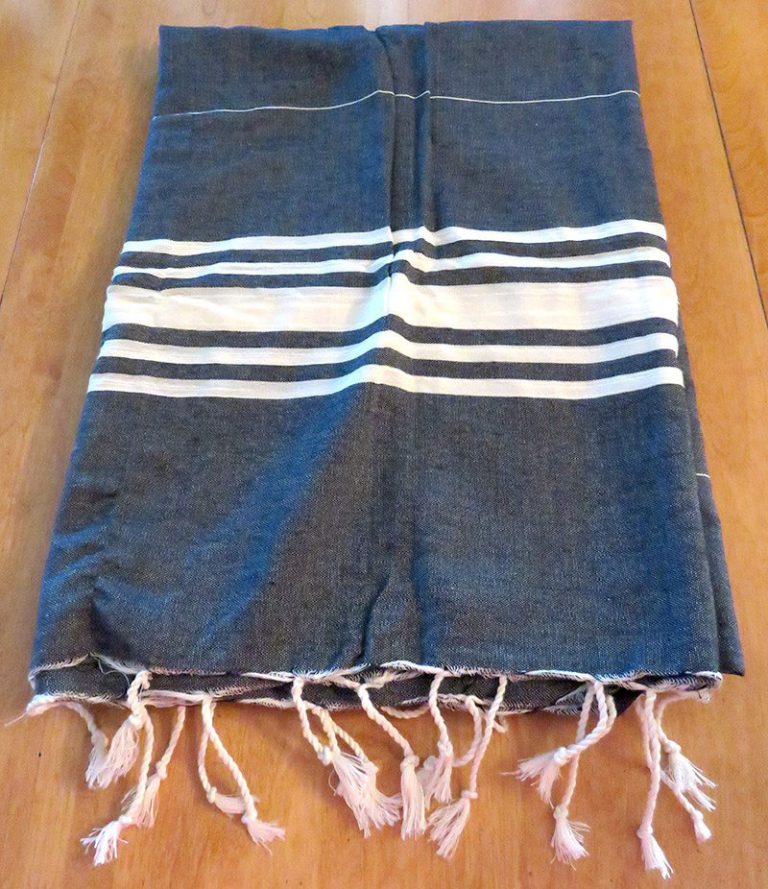 Lemongrass Citrus African Black Soap comes from rural Togo. Made from handcrafted shea butter and West African palm kernel oil, the artisans are in a cooperative which is certified Fair Trade and distributed through Alaffia. Alaffia uses profits toward maternal care in an effort to reduce maternal death during pregnancy and childbirth, and to provide bicycles to students to help promote the graduation rate upon recipients.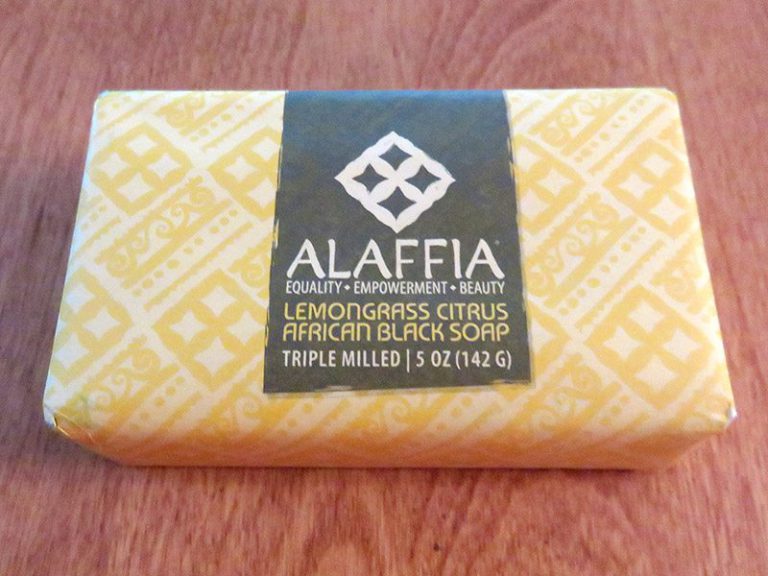 Hand Towel from Izmir, Turkey, is a finely woven cotton towel. Artisan Oktak Esgin founded Bambu Tekstil to help bring employment to his hometown. He uses traditional weaving with new technologies to take these products globally. The towel will bring beautiful color to your bathroom or kitchen.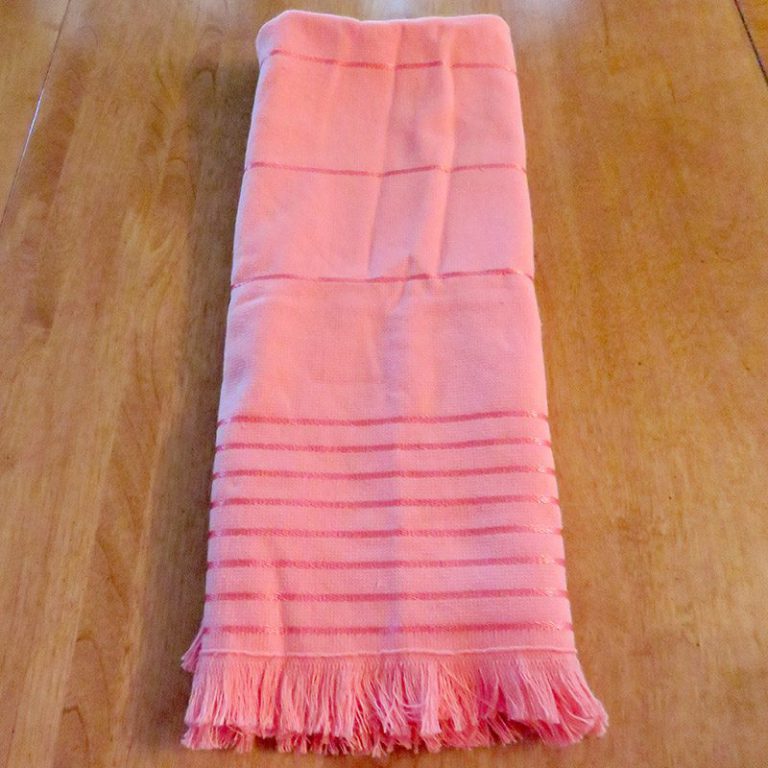 Silk Face Scrub is made from 100% raw cocoon silk and woven to create a facial mitt which will help you gently exfoliate your skin. Give yourself a facial at home with this mitt made by Turkish artisans.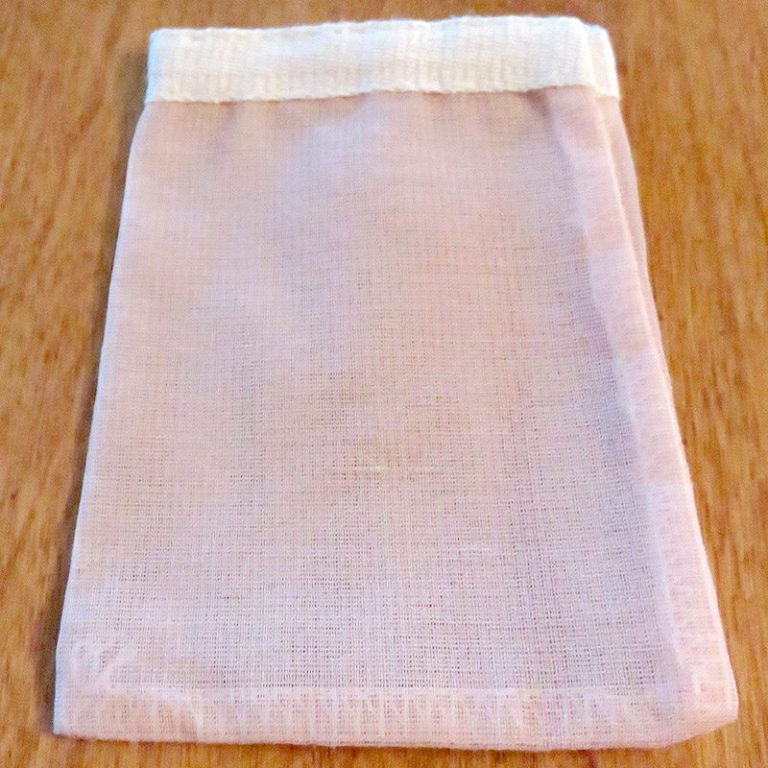 Palm Leaf Basket from Oaxaca, Mexico, is made by artisans who can work at home while caring for their families. A basket can be woven a few hours' time and approximately three baskets per day are woven by each artisan. The artisans gather the palms and paint them before drying and weaving in a craft which has been passed down through generations. These baskets are so versatile and have many uses in the home.
The items in the July 2017 GlobeIn Artisan Box Bathe box are perfect for your next at-home spa day. Pamper yourself with all the items. I really enjoyed the two different kinds of Turkish towels as my favorites in this box.
The pamphlet included gives more in-depth information on the artisans and companies, a better understanding and awareness of safe job conditions which can impact steady employment in the industries supported, as well as a positive effect on the quality of life for the artisans. GlobeIn's partnerships bring to light not only artisans in the world, but how supporting the artisans helps reduce poverty by employing many in a global setting.
GlobeIn Artisan Box Coupon
Save now on new GlobeIn Artisan Box subscriptions! Use GlobeIn Artisan Box coupon code FREESHIP  at checkout to get FREE shipping on your first Artisan Box.
Use code FREEBASKET3 to get a free Basket with any 3 month GlobeIn Artisan Box subscription.
GlobeIn coupon code FREEMUG6 gives you a free mug with 6 month subscriptions and code FREEBOX12 gives you a FREE box with 12 month subscriptions.