We're bringing your our latest Loot Crate DX unboxing! Loot Crate DX is the premium geek subscription box from Loot Crate.  Every month, Loot Crate DX delivers $100+ worth of "next level loot" like exclusive pop culture collectibles, lifestyle gear, premium apparel, and more. With today's Loot Crate DX review we're unboxing the July 2017 Loot Crate DX crate. The July Loot Crate DX theme was ANIMATION.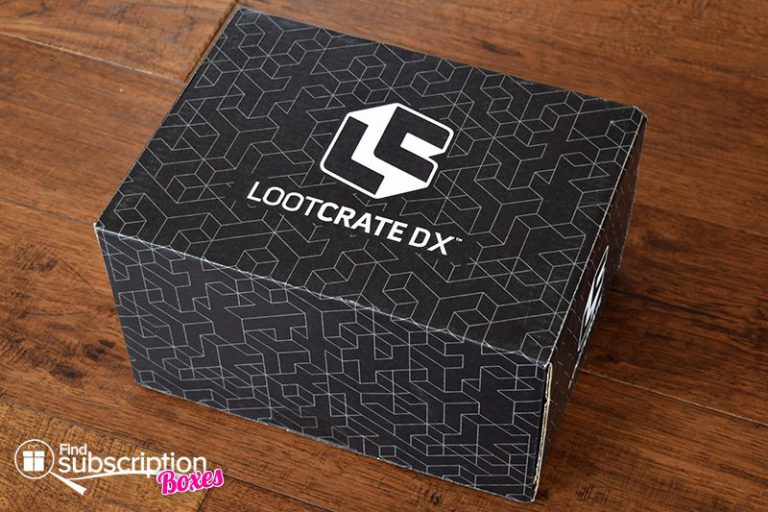 Loot Crate DX includes a nice fold-out brochure with pictures and descriptions for each of the premium geek collectibles in the box.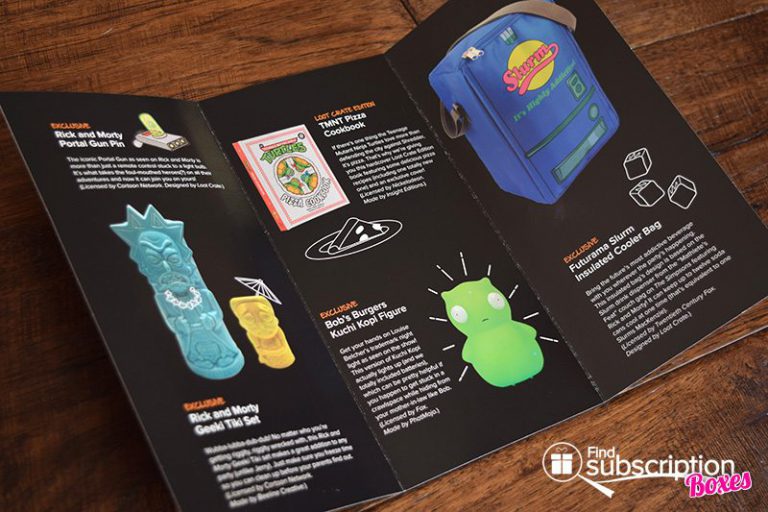 Here's the first look inside our July 2017 Loot Crate DX Animation crate.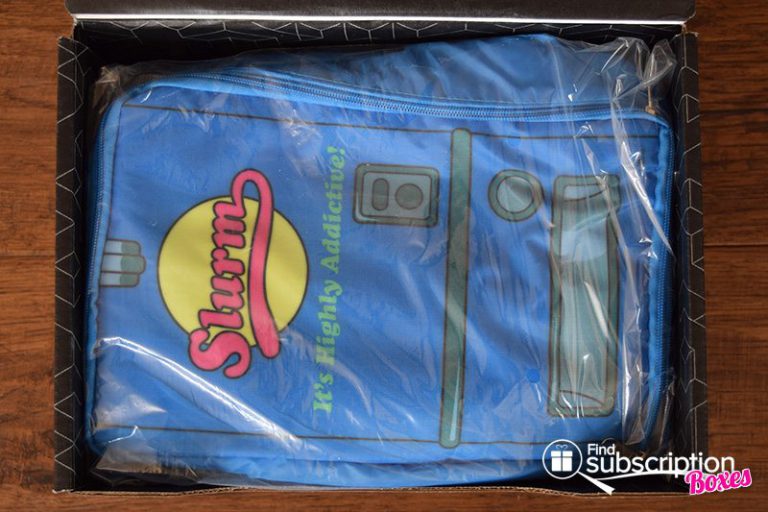 Inside the July 2017 Loot Crate DX Animation Crate
There were 5 premium collectibles in the July Animation Loot Crate DX subscription box.

EXCLUSIVE Futurama Slurm Insulated Cooler Bag
Keep up to 12 soda cans cool in this insulated bag designed after the Slurm drink dispenser.
EXCLUSIVE  Bob's Burgers Kuchi Kopi Figure
Shine some light in the dark with this Kuchi Kopi night light. Batteries included!
EXCLUSIVE Rick and Morty Geeki Tiki Set
Enjoy a tropical drink with these unique tiki mugs featuring Rick and Morty!
TMNT Pizza Cookbook – Loot Crate Edition
Cook up some delicious pizza recipes with this hardcover Loot Crate Edition Teenage Mutant Ninja Turtles cookbook.
EXCLUSIVE Rick and Morty Portal Gun Pin
The July Loot Crate DX pin design is the iconic Portal Gun as seen on Rick and Morty.
July 2017 Loot Crate DX Review Wrap-Up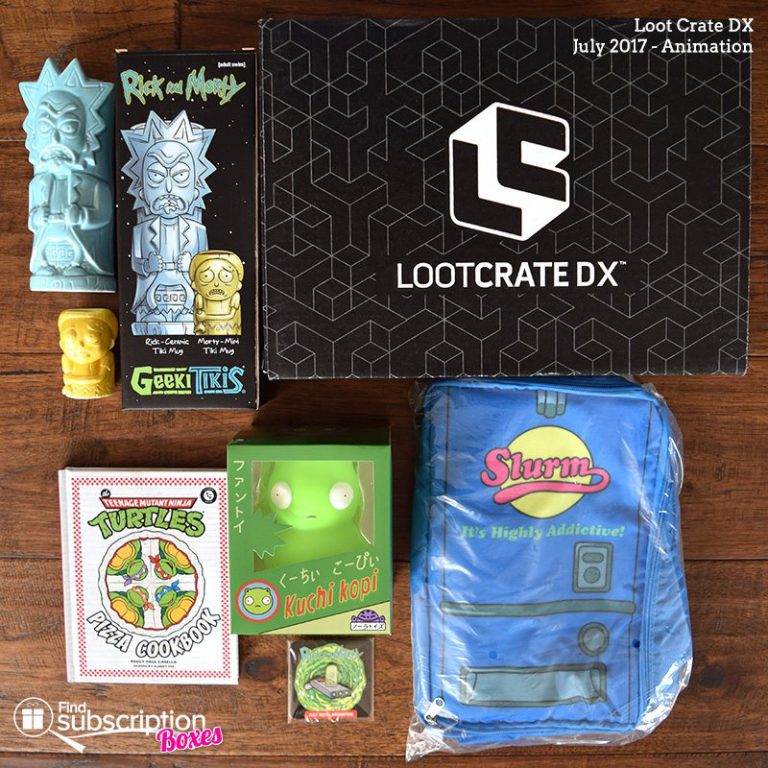 The July Loot Crate DX Animation crate was another epic collection of geek items. This month, Loot Crate included some unique and practical items, which we always love. First up is the bright blue Slurm insulated cooler. It's perfect for keeping your drinks cool. The cooler design replicates the Slurm dispenser as seen in the "Mathlete's Feat" skit on The Simpsons that featured Rick and Morty! Can you spot it?
Next is our second favorite item this month – the Kuchki Kopi night light! This exclusive Bob's Burgers figure actually lights up and has a gentle glow when lit. Put it on your nightstand or any place you could use a little extra light and night. And Loot Crate included the batteries (yes!)
Loot Crate is bringing us some of The Turtles' favorite food with this month's Loot Crate Edition TMNT Pizza Cookbook. This colorful cookbook has easy-to-follow recipes to help you cook up some pizza that will make you say "Cowabunga!" This hardcover edition also has a totally new recipe and an exclusive cover!
Finally, we have the exclusive Rick and Morty Geeki Tiki set and Portal Gun pin! The ceramic Tiki mugs are great for a party or to enjoy your own drink (responsibly, of course!)
What was your favorite geek collectible from the July Animation Loot Crate DX crate?
Loot Crate DX Coupon Code
Use Loot Crate DX coupon code LOOTR3 for $3 off any new Loot Crate DX subscription. Use code SAVE10 for 10% off your subscription. Join today!