It's time to share our July Loot Crate review! Every month, Loot Crate deliver $45+ worth of epic geek, gamer and pop culture loot and exclusives like t-shirts and vinyl figures. Each Loot Crate subscription box has a new geek theme. With today's Loot Crate review, we're unboxing the July 2017 Loot Crate. The July Loot Crate theme was ANIMATION.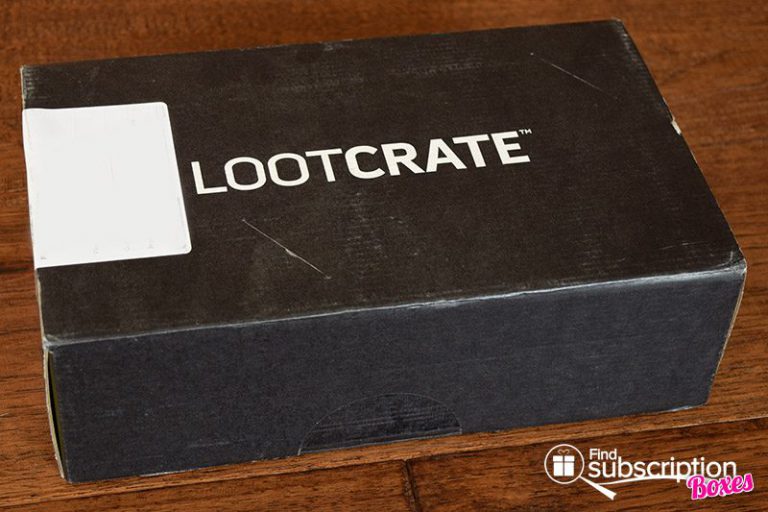 Loot Crate includes a colorful brochure that details that month's themes and collectibles. This is the last month with the magazine format – the magazine is going digital starting in August. Loot Crate also provided clues for the monthly Secret Order of Keys challenge. Looters use the clues and that month's loot to solve the puzzles for free bonus loot in their next crate.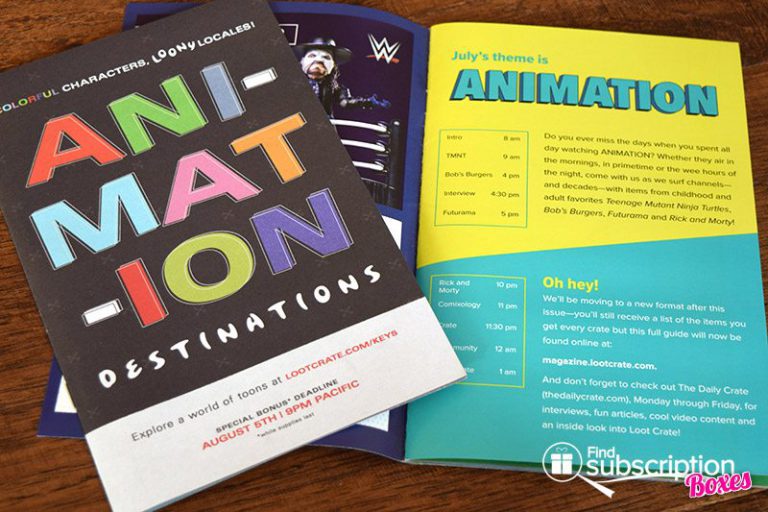 Here's a first look inside our Animation Loot Crate.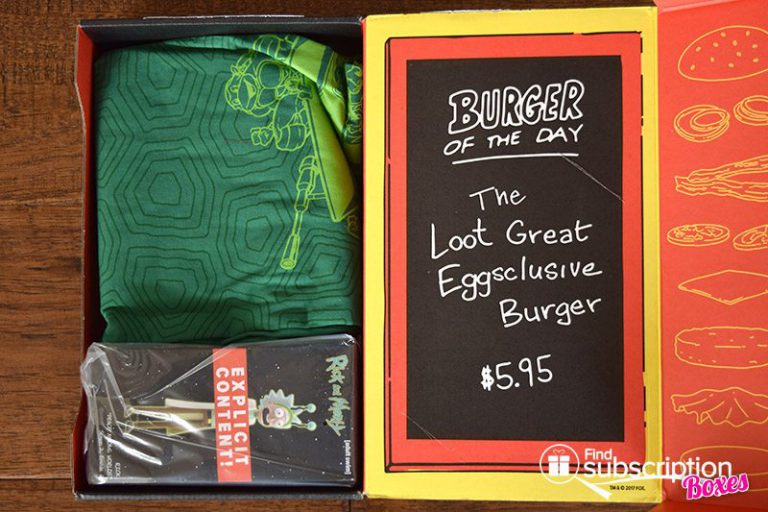 Inside the July 2017 Loot Crate Animation Crate
There were 5 geek and gamer collectibles in the July Animation Loot Crate.

EXCLUSIVE Teenage Mutant Ninja Turtles Turtle Van T-Shirt – Licensed by Nickelodeon, Made by Loot Crate
Bring Leonardo, Donatello, Raphael and Michelangelo along for the ride as you wear this t-shirt with a half-shell, turtle power!.
Loot Crate Edition Bob's Burger Recipe Cards in a Box – Licensed by Twentieth Century Fox Television, Made by Penguin Random House
Printed on sturdy cards, these 25 hand-selected recipes from the Bob's Burgers Cookbook come in a colorful box designed to look like the restaurant.
EXCLUSIVE Rick and Morty Rick "Peace Among Worlds" Figure – Licensed by Cartoon Network, Made b Loot Crate
This detailed Rick and Morty figure replicates Rick's arrival and greeting to the denizens of the microverse.
EXCLUSIVE Futurama Slurm Koozies 2-Pack – Licensed by Twentieth Century Fox Television, Made by A Crowded Coop
Keep your 12-ounce soda cans cooler for longer with these Slurm-branded drink koozies.
EXCLUSIVE July 2017 Pin
Take Gene, as seen in Season 1, Episode 13, with you when you're ready to display your burger love.
BONUS: July's Loot Pin unlocks a Bob's Burger bonus!
July 2017 Loot Crate Review Wrap-Up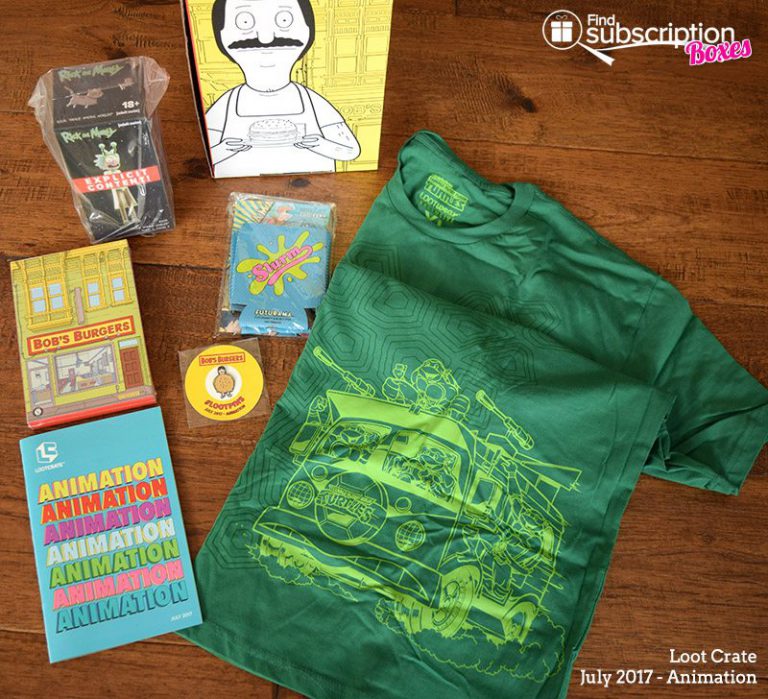 The July 2017 Loot Crate Animation crate helped bring back the fun and comical side of some of our favorite animated series. Kicking of the Animation Loot Crate is the exclusive Teenage Mutant Ninja Turtles t-shirt. This green tee has a turtle shell outline in dark green across the front. The left corner of the shirt shows the turtles on a wild ride on their van.
July's Loot Crate figure is an exclusive Rick and Morty figure. From Season 2, Epiode 6, the figure depicts Rick showing Morty the "greeting" he taught to the citizens of the tiny planet he created. While the greeting is censored in this world, on that planet it means "Peace Among Worlds." The base of the figure is designed to look like the Slow Ramp. This is the first Loot Crate made figure included in any Loot Crate and is designed with the same detail as their Halo Icons figure line.
For the gourmet geeks, the Bob's Burgers recipe cards are a great item. These colorful recipe cards have punny recipes, including vegetarian options. Now you can cook up your favorite "Burger of the Day", like a "Parsnips-Vous Francais Burger" or the "Do The Brussel Burger." July's box folds into a stand with slots to hold the recipe cards.
Slurm is a popular and highly addictive drink in Futurama. Now you can keep your own favorite canned beverages cool this summer with the brightly colored Slurm Koozies.
Which was your favorite July Loot Crate Animation crate collectible?
Make sure you check out the Loot Crate August 2017 box spoilers for a sneak peek into this month's geek and gamer box!
July 2017 Loot Crate Coupon Code
Don't miss another box! Save $3 off new Loot Crate subscriptions when you use coupon code LOOTR3. Code SAVE10 will save 10% off any subscription. Sign-up for 12 months of Loot Crate geek boxes and you'll get a free Loot Crate t-shirt!