The July Loot Gaming crate unboxed! Loot Gaming is a gamer monthly subscription box that sends you epic video game loot every month. Each gamer crate has a different theme and is filled with $60+ worth of epic collectibles, figures, apparel, accessories and more from the biggest and best video game franchises. With today's Loot Gaming review we're unboxing the July 2017 Loot Gaming crate. The July Loot Gaming theme was BOOTY.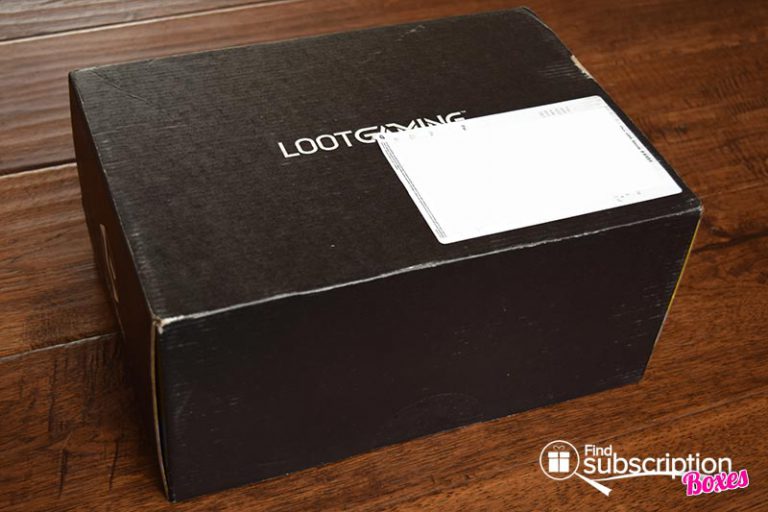 Loot Crate includes a colorful, two-sided poster that represents the monthly theme. Pictures and descriptions of all of the video game collectibles in the box are on the back of the poster.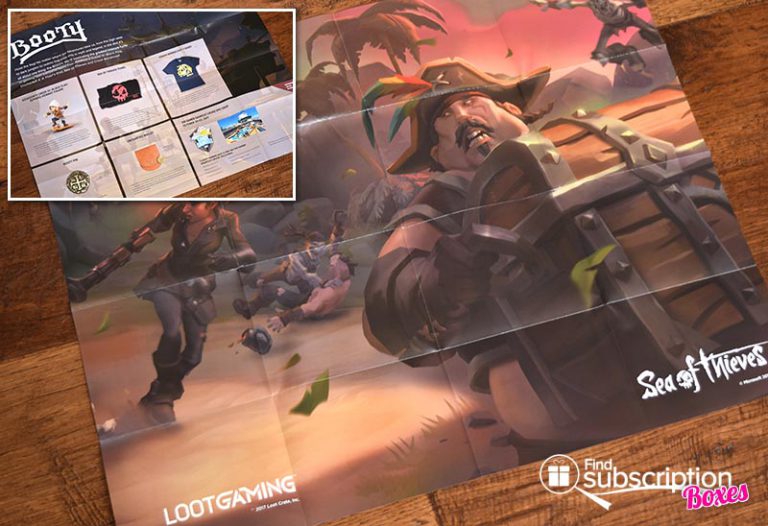 Here's a first look inside our July 2017 Loot Gaming Booty crate.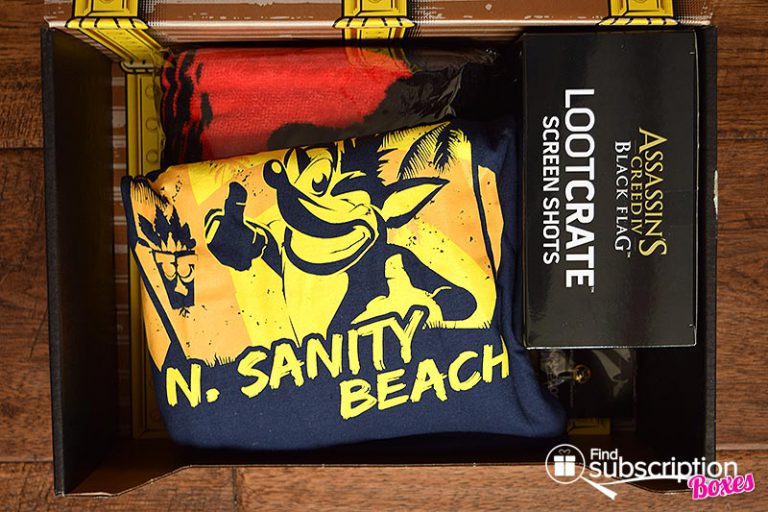 Inside the July 2017 Loot Gaming Booty Crate
There were 5 video game collectibles in the July Booty Loot Gaming subscription box.

Crash Bandicoot T-Shirt
Whether you're heading out to Wumpa Islands or running errands you can wear this postcard-style tee from N. Sanity Beach .
EXCLUSIVE Assassin's Creed IV: Black Flag- Edward Kenway Figure
This figure of Edward Kenway, the captain at the center of Black Flag, is the newest figure by Loot Crate Screen Shots.
Sea of Thieves Towel
Use this Sea of Thieves towel to dry off, or as a pirate flag, when you head out to the beach or pool.
Uncharted Wallet
Celebrate the release of Uncharted: Lost Legacy with this stylish, faux-leather wallt that includes a replica coin from Drake's Fortune.
Booty Pin
The July Loot Gaming Booty Pin is designed after an Old Spanish doubloon.
July 2017 Loot Gaming Review Wrap-Up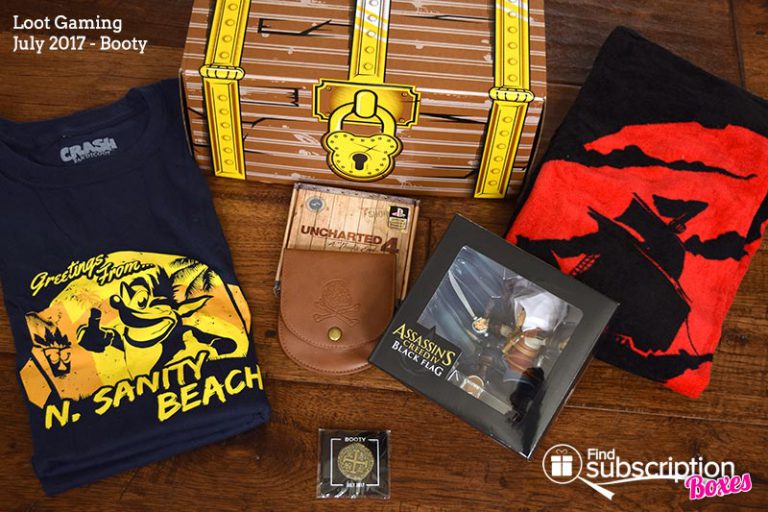 We loved the unique gamer collectibles in July's pirate-themed Booty Loot Gaming crate. The "Greetings From N. Sanity Beach" tee is another epic addition too our geek t-shirt collection. With the bright sun highlighting a palm tree, Aku Aku and Crash, it's perfect for Summer. Another great Summer item is the Sea of Thieves towel. The towel features the skull from Sea of Thieves logo which as a pirate scene worked into the design. It's a large towel that's ideal for laying out poolside or lounging at the park.
Loot Crate has been creating the Halo Icons figure for the Halo Legendary Box and this Assassin's Creed IV: Black Flag Edward Kenway is their first non-Halo Icons Loot Crate Screen Shots figure. This was our first Loot Crate Screen Shots figure and we were really impressed by the vibrant colors and incredible detail. A nicce detail is that the "deck" and treasure chest that Edward Kenway is standing on is slightly raised – a nice change from solid figure bases.
Finally, the Uncharted 4 wallet is an awesome geek fashion accessory. Made of faux leather, this bi-fold wallet has 5 inside pockets and a special slot to hold the included coin replica. A skull and crossbones is imprinted on the front flap.
What was your favorite geek item from the July Booty Loot Gaming crate?
Make sure your check out our August Loot Gaming spoilers for a sneak peek into this month's gamer crate!
Loot Gaming Coupon Code
Save on new Loot Gaming subscriptions today! Use Loot Gaming coupon code SAVE3 for $3 off any new Loot Gaming subscription. Promo code SAVE10 will save 10%, offering a larger discount on 3+ month subscriptions. Click here to join Loot Gaming today and save!