We're excited to share our latest MorpheMe Brush Club makeup brush box! MorphMe Brush Club by LiveGlam is a makeup brush subscription box that sends 3-8 new MorpheMe makeup brushes to your door each month. Every box has a $30+ value. With today's MorpheMe Brush Club review, we're unboxing the July 2017 MorpheMe Brush Club subscription delivery. The July MorpheMe Brush Club theme was Glam Gala.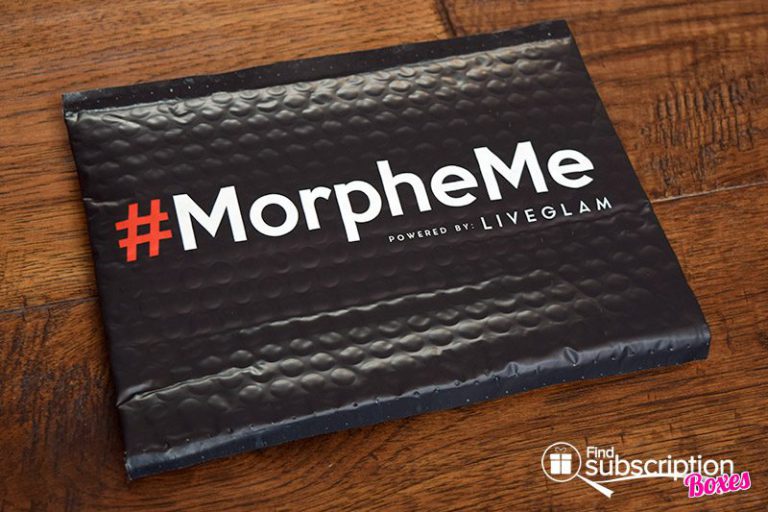 LiveGlam includes a brochure that shows all of the makeup brushes in that month's MorpheMe Brush Club makeup subscription box.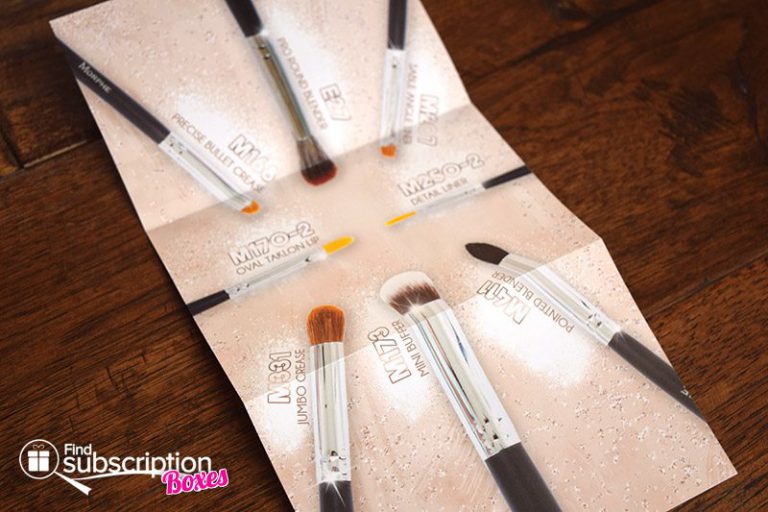 Inside the July 2017 MorpheMe Brush Club Box
There were 8 high-quality makeup brushes in the MorpheMe Brush Club July box.
Pointed Blender M411
Mini Buffer M173
Precise Bullet Crease M168


Pro Round Blender E27
Jumbo Crease M331


Sable Angle Liner M207
Detail Liner M250-2
Oval Taklon Lip M170-2


July 2017 MorpheMe Brush Club Review Wrap-Up
Talk about value! It's hard to believe all of these makeup brushes were just $19.99. We were surprised at both how many brushes were in the July MorpheMe box and the variety of makeup brushes included. For the perfect eye makeup, you can add depth by blending another shade with the Jumbo Crease brush. Then, use the rounder blender to gently smooth out the color transitions. Add highlights to finish the look by using the tapered pointed blender makeup brush. Frame that perfect eye makeup with gorgeous brows using the Sable Angle Liner. The firmer bristles allow you to draw smooth, even lines to shape and fill your brows.
The M250-2 Detail Liner was a surprisingly useful brush. The long, thin bristles allow you to use it for really detailed makeup application – from strategically adding glitter or sparkles to seamless lip color. Speaking of lip color, the Oval Lip MorpheMe brush is the ideal tool for neat and clean lipstick and lip gloss applications. The bristles evenly apply the color while keeping precise edges.
MorpheMe's Mini Buffer makeup brush was another one of our favorites. This versatile buffer brush has a soft, rounded tip that blends and defines. It's great for applying highlights around the eyes and blending under eye concealer.
What was your favorite July Glam Gala MorpheMe Brush Club makeup brush?
iveGlam MorpheMe Brush Club Free Gift!
Want a free makeup brush? Subscribe to MorphMe Brush Club with our exclusive link to get a free brush and additional savings on new subscriptions. Claim your free brush today!