The Trendy Box is the perfect monthly subscription box for anyone who wants to stay on top of the latest trends in jewelry and accessories. The Trendy Box sends a new jewelry subscription box each month and offers 1, 3, 6 and 12-month subscriptions. A great perk with The Trendy Box is that you can expect to stay up on the trends without paying a large price tag! Each trendy box can contain anywhere from 2-4 pieces at a value far above the $35.00 cost per box. The Trendy Box ships on the 15th of the month with a shipping speed of 3-5 days.
A Look Inside the July 2017 The Trendy Box
The July The Trendy Box is once again inspired by summer! Throughout this box, you will find a little touch of summer with each piece.  Let's take a closer look at each piece!
Druzy Drops: These earnings are a mix of an opalescent stone with a salmon colored tassel drop. They are absolutely beautiful and would go well with a small tassel necklace or just by themselves for a bold statement. They have an MSRP of $32.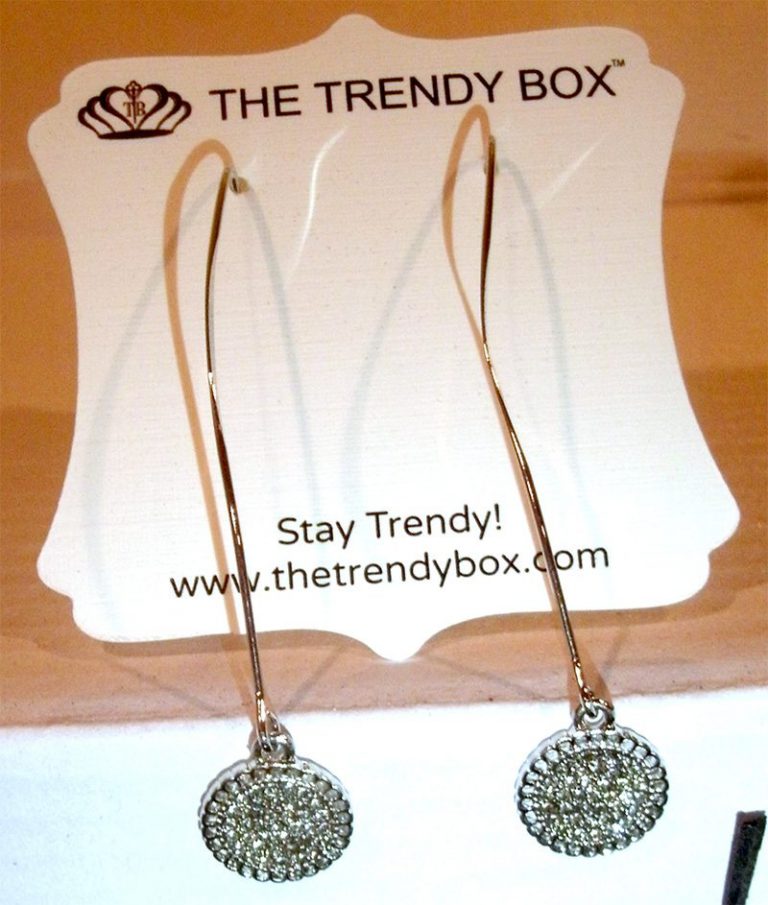 Kate Drops: These long and chic earrings are simple yet elegant. It has an MSRP of $25.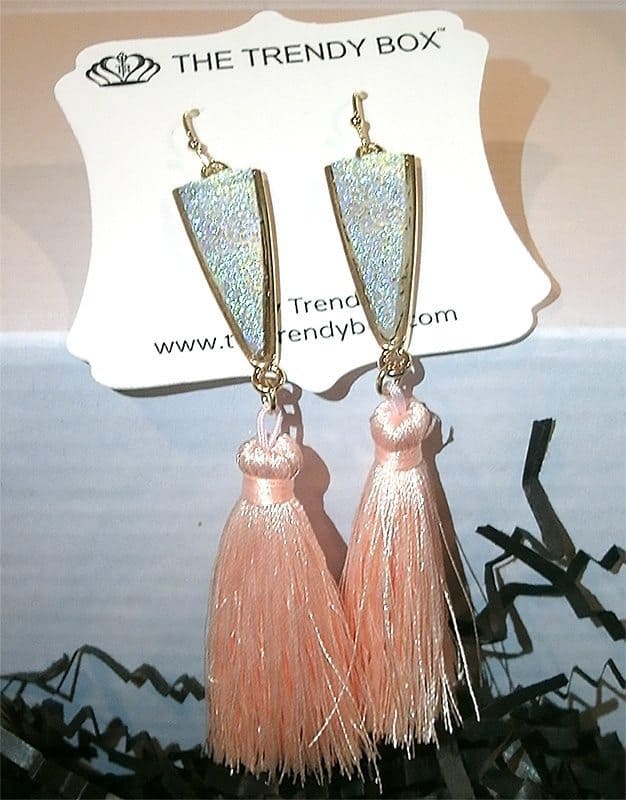 Oia Necklace: This floral inspired necklace contains five two-tone flowers on a thin wire-like necklace enabling it to hold a round shape as it is worn. This necklace would a good addition to a summer dress or a simple tank top. It has an MSRP of $39.
The total value of this month's trendy pieces is a phenomenal $96.00, what a deal!
Which was your favorite July The Trendy Box jewelry piece? If you are loving your trendy box experience, you can share a selfie using #thetrendybox for a chance to win a free box!