Every month, The Handy Box delivers a variety of handy tools and gadgets for DIYers, first-time home owners, and those who are looking to build their tool collection. This month, we're taking a look at the June 2014 The Handy Box.
This month's box was a different size than the previous month's box. After opening the box and removing the wrapping, we got our first look at the product information card, as well as some of the items in this month's box.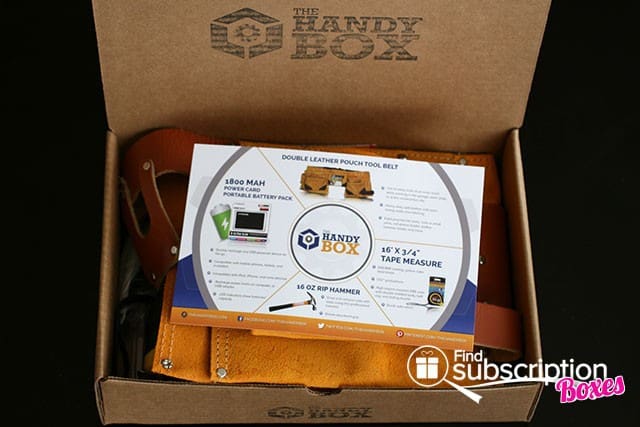 Inside the June 2014 The Handy Box
There were 4 items inside the June 2014 The Handy Box.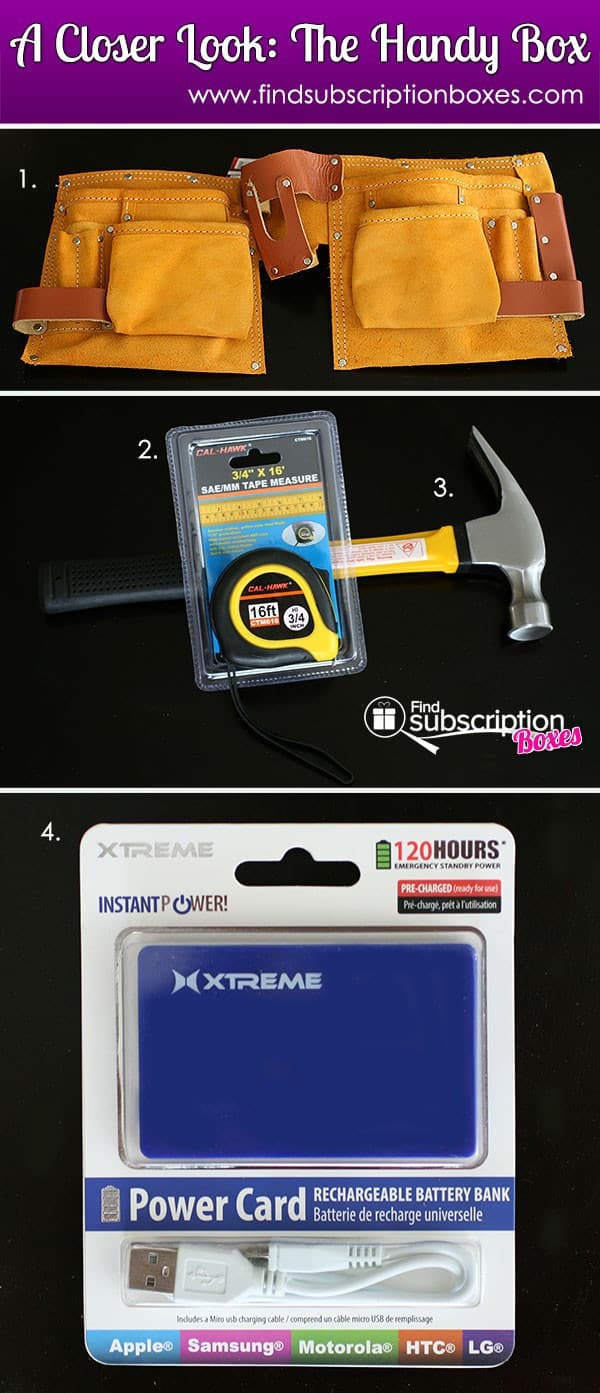 1. Double Leather Pouch Tool Belt, Retail Value: $39.99
With 8 pouches and a durable leather construction, ensure your favorite tools are always within arm's reach with this handy double pouch tool belt.
2. 16 oz Rip Hammer, Retail Value: $9.99
Whether you're driving nails or removing them, this hammer is an essential for every handy person.
3. 16′ x 3/4″ Tape Measure, Retail Value: $6.99
Clip this tape measure onto your new tool belt so you can quickly and easily take measurements for your latest projects.
4. Xtreme 1800mAh Power Card Portable Battery Pack, Retail Value: $39.99
Your phone or iPod will never run out of juice with this handy portable battery pack. Charge your mobile phone, tablets, e-readers, and more, even if you aren't by a computer or wall outlet!
June 2014 The Handy Box Wrap-Up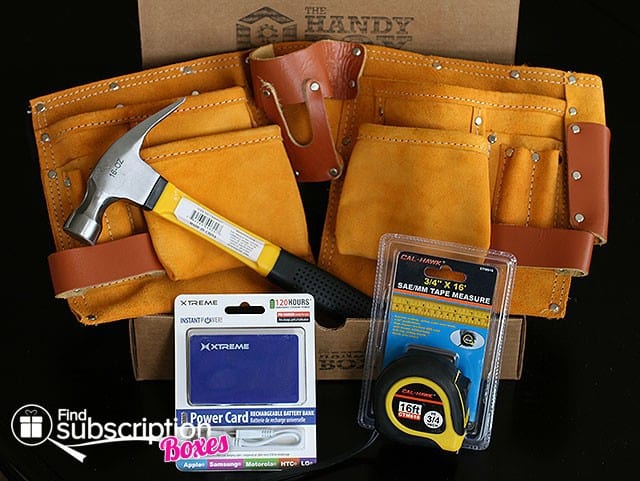 The June 2014 The Handy Box included must-haves for DIYers and handy people. We loved that the tool belt can be used to carry the items from this month's The Handy Box, as well as items from previous month's boxes. The portable battery pack is a handy gadget that is great for keeping your mobile devices charged. The total retail value of this month's box is $96.96, one of the highest value boxes we've received!