Amazon has recently launched new Amazon Sample Box services. Available exclusively for Amazon Prime Members, Amazon Sample Boxes are one time box purchases that allow customers to try a variety of new products in beauty, grooming, nutrition, snacks, and more. The June 2016 Amazon Amoretti Syrup Sample Box is now available! On sale for $9.99, the June Amazon Amoretti Syrup Sample Box includes 8 or more 1.7 fl oz (50 ml) bottles of Amoretti's most popular products.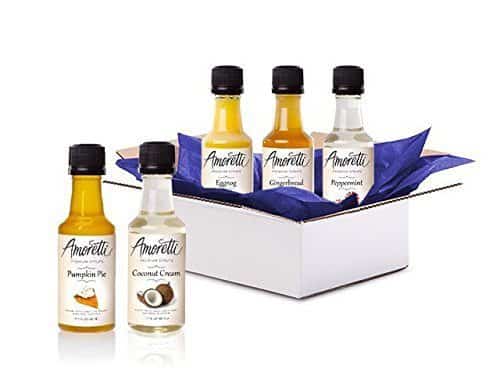 For a limited time, buy a sample box for $9.99 and get $9.99 towards your next Amoretti syrup purchase. Each box contains 8 or more samples of Amoretti Syrups. Samples may vary by customer based on availability.
There are only a limited number of sample boxes available and they sell out quickly. Order your June 2016 Amazon Amoretti Syrup Sample Box before it sells out! Shop Now.
Not an Amazon Prime member? Click here to get a FREE 30 day trial of Amazon Prime!