Comic Block is a subscription box from Nerd Block that sends exclusive merchandise, comic books, and other comic collectibles, every month. With today's Comic Block review, we're unboxing the June 2016 Comic Block.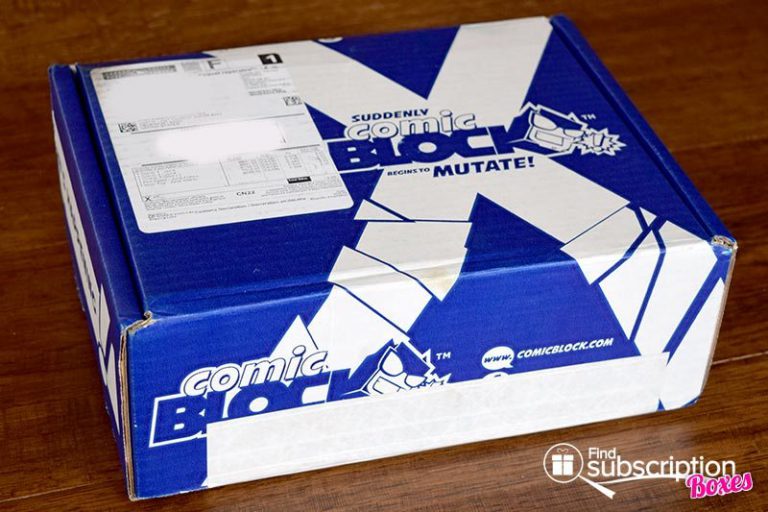 Comic Block includes a product card describing each of the comic book collectibles in the monthly comic box.
Here's a first look inside our June Comic Block.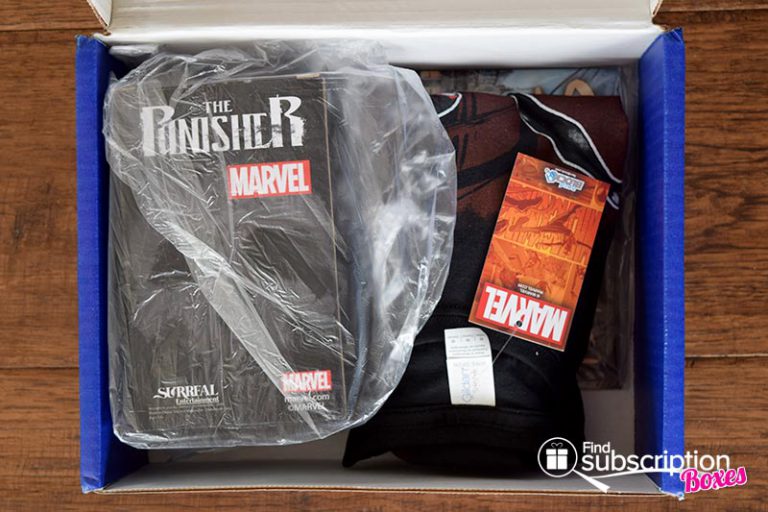 Inside the June 2016 Comic Block
There were 5 comic goodies in Comic Block's June box.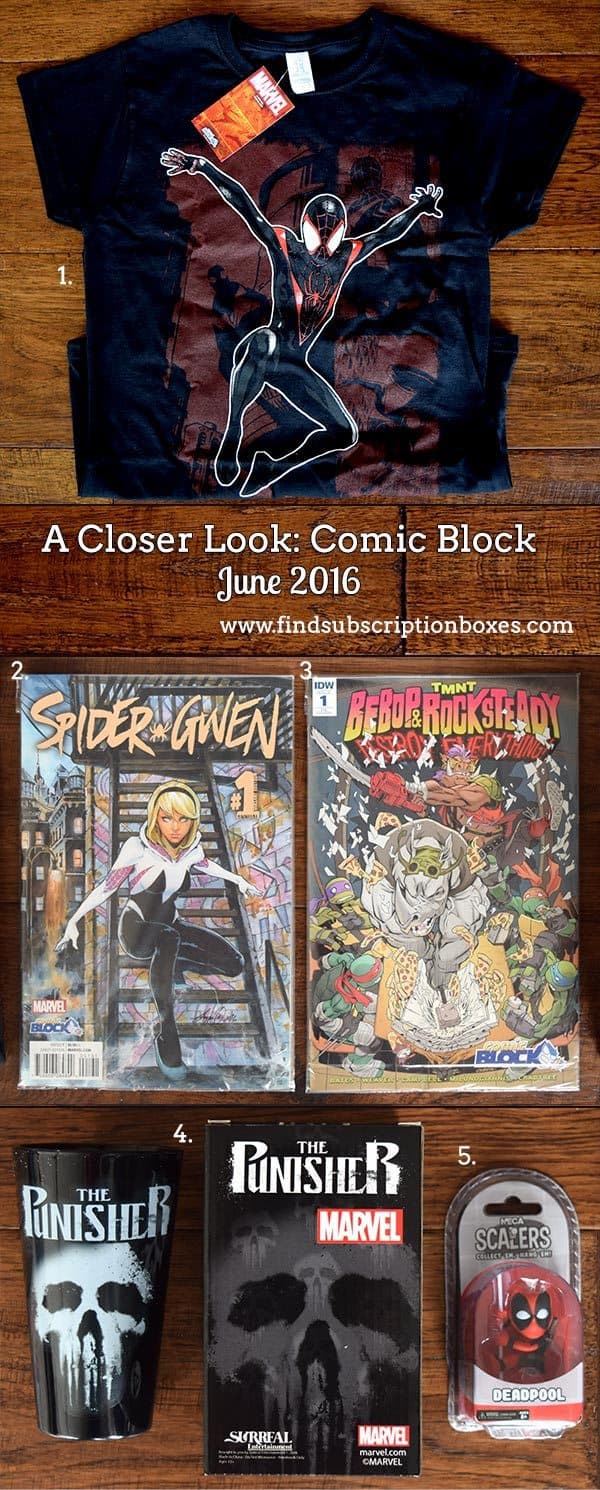 EXCLUSIVE Marvel Ultimate Spider-Man T-Shirt
Another exclusive t-shirt ShirtPunch, this ultimate comic tee has Spiderman swooping in to save the day./
EXCLUSIVE Spider-Gwen #1 Annual Variant Cover


The first ever SPIDER-GWEN ANNUAL is here and it's huge. Threads for the next year of SPIDER-GWEN are laid down here in these stories: SPIDER-GWEN and CAPTAIN AMERICA go on a secret mission! THE MARY JANES get loud! CAPTAIN STACY and GWEN meet SHE-HULK?! SPIDER-HAM!!!

EXCLUSIVE Bebop and Rocksteady Destroy Everything Variant Cover
This mini-series comic book adventure follows our favorite warthog and rhino duo as they find a powerful time-travel scepter.
EXCLUSIVE Punisher Pint Glass
If you need to unwind after a long day of comic adventures, pour yourself a cold drink with this exclusive pint glass.
Deadpool Scaler
Deadpool can hang around as you work or listen to music with this tiny hanging vinyl figure.
June 2016 Comic Block Review Wrap-Up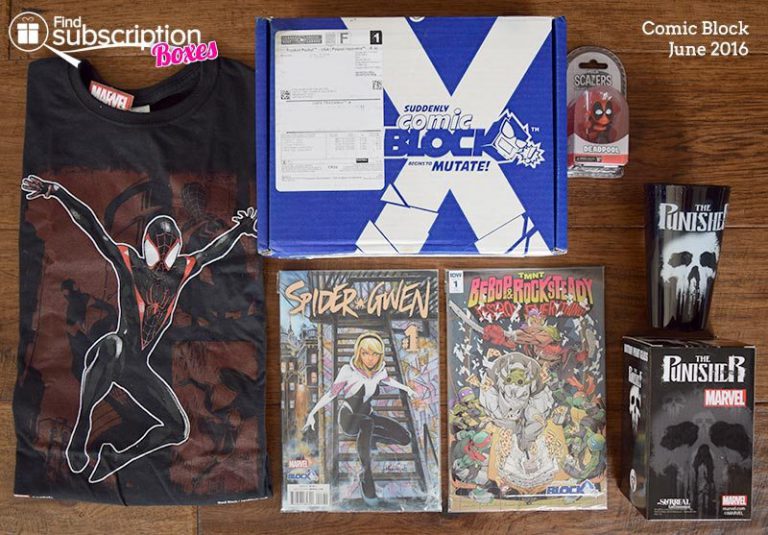 June's Comic Block was packed with comic collectibles from Spiderman, Deadpool and TMNT, including 4 exclusive items. Spidey-fans will love this exclusive Marvel Spider-Man t-shirt. We weren't familiar with the Spider-Gwen Annual comic book and look forward to learning more about this spidey heroine. In April, Netflix announced their new Marvel's The Punisher series. Making his first appearance in The Amazing Spider-Man Issue #129, this Marvel anti-hero is making his way into your kitchen with this exclusive Punisher pint glass.
Another exclusive in the Comic Block June comic book monthly box was the TMNT Bebop and Rocksteady comic book with variant cover. We had a lot of fun watching Bebop and Rocksteady in Teenage Mutant Ninja Turtles: Out of the Shadows.  These mutant sidekicks bring tons of comedy to their time-traveling adventures in this IDW Issue #1 comic book.
Wrapping up the June Comic Block was the uber cute Deadpool Scaler. This is the perfect vinyl figure accessory for Deadpool fans to geek out computer cables, wires, and bags.
What was your favorite June Comic Block comic collectible?
Comic Block Coupon
Join Comic Block now and save on your first comic box! Use Comic Block promo code FindSubBox16 to save 15% off the first month of new monthly Comic Block subscriptions. Save up to 25% with multi-block and multi-month subscriptions!