Nerd Block Classic delivers monthly mystery subscription boxes of nerd gear and collectibles. Each Nerd Block Classic has 4-6 nerd collectibles, including an exclusive nerd t-shirt, with a total $60+ value. Starting with June Blocks, every Nerd Block also has a free $10 credit to ShirtPunch.com! With today's Nerd Block Classic  review, we're unboxing the June 2016 Nerd Block Classic nerd subscription box.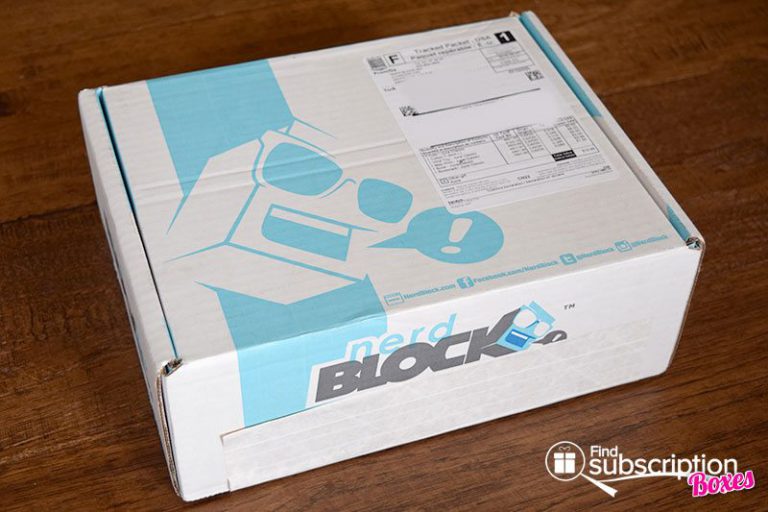 Nerd Block Classic boxes include a product card sharing information about the nerd collectibles in that month's nerd box. There was also a spoiler for the July Nerd Block Classic box.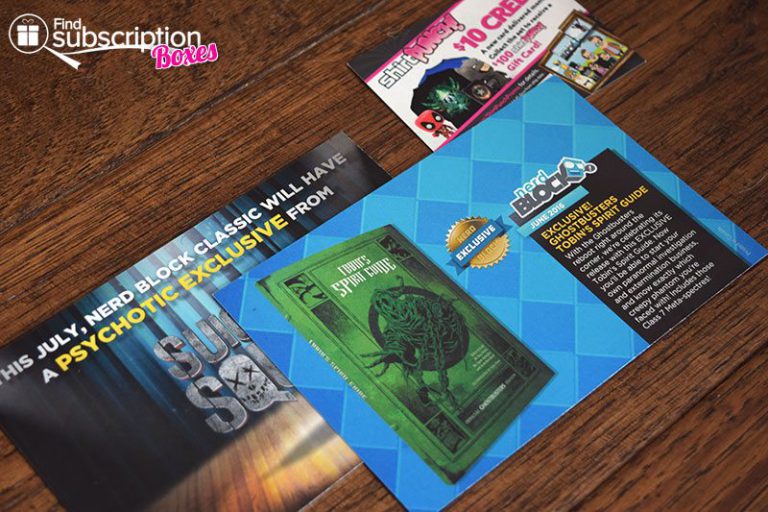 Here's a first look inside our Nerd Block Classic June monthly nerd subscription box.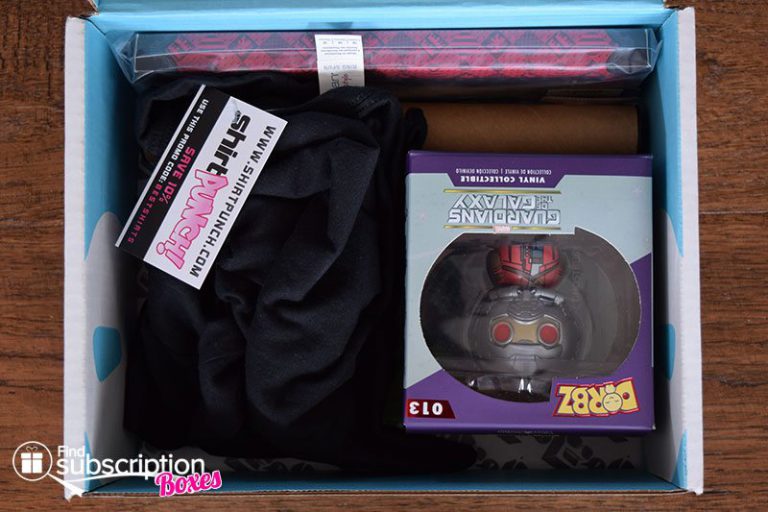 Inside the June 2016 Nerd Block Classic
There were 6 collectibles in our June Nerd Block Classic monthly nerd box.

EXCLUSIVE ShirtPunch: T-Shirt The Legend of Zelda
Show off your The Legend of Zelda Rupee-collecting skills with this exclusive Rupee tee.
EXCLUSIVE Ghostbuster Tobin's Spirit Guide
This official Ghostbuster's edition of Tobin's Spirit Guide gives an inside look at the phantoms and spectres you might face in your own paranormal investigations.
Harry Potter Gryffindor Bookmark
This special Gryffindor bookmark will help you keep your place in your favorite book.
EXCLUSIVE Game of Throne Coin
With the exclusive House of Lannister coin, you'll be the wealthiest of your friends!
Dorbz Guardians of the Galaxy – Starlord w/Mask
Other subscribers received Groot. Build your Marvel vinyl figure collection and the Starlord will keep it protected!
EXCLUSIVE Goonies Rolled Map
You'll be sure to find your way to long-lost treasure with this exclusive Goonies map. Find the treasure and avoid traps and enemies.
June 2016 Nerd Block Classic Review Wrap-Up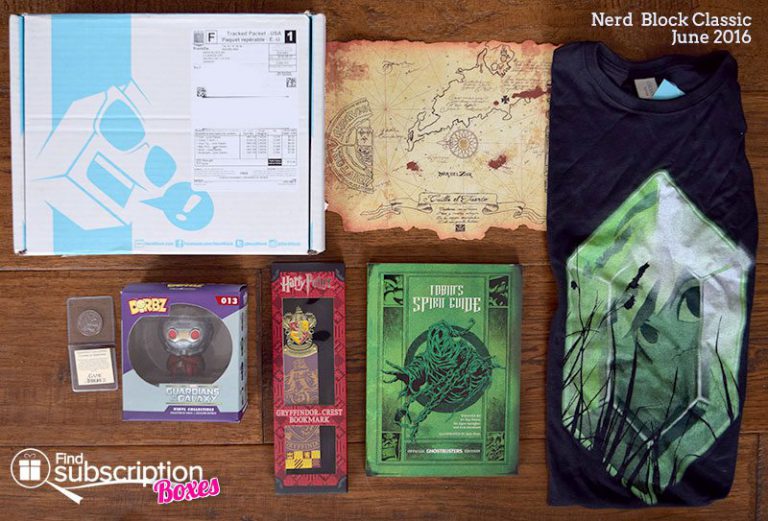 From Ghostbusters to Game of Thrones, the June Nerd Block Classic nerd box had a great mix of both throw-back and current nerd gear. The Legend of Zelda fans will instantly recognized the collectible Rupee gem. Shirts also came with blue and red Rupee colors. The Goonies map can be used to decorate your walls or pull out the DV and map out the movie adventures. We love collecting our vinyl figures and the Starlord Guardians of the Galaxy Dorbz is perfect for providing some intergalactic protection.
The Ghostbusters movie reboot, starring Melissa McCarthy, opens in theatres on July 15, 2016. Tobin's Spirit Guide provides an in-depth look, with illustrations, at everything from ghosts of New York to Class 7 Meta-spectres. With the upcoming release of Harry Potter and the Cursed Child, the Gryffindor bookmark is perfect for keeping you place in the latest Harry Potter book. Lastly, Games of Thrones fans will want to get their hands on one of Daenerys's few copper coins. They are hand-made using traditional techniques were minted exclusively for Nerd Block.
What was your favorite June Nerd Block Classic nerd item?
June 2016 Nerd Block Classic Coupon
Join Nerd Block Classic today and save on your first nerd mystery box! Use Nerd Block Classic coupon code FindSubBox16 to save 15% off the first month of new monthly Nerd Block Classic subscriptions. Save up to 25% with multi-block and multi-month subscriptions!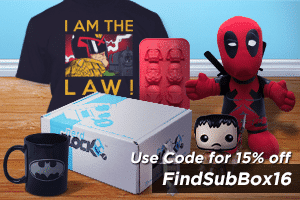 Nerd Block Classic Giveaway!
Enter below for your chance to win a free Nerd Block Classic!