The Trendy Box delivers monthly jewelry subscription boxes featuring 2-4 trendy jewelry and fashion accessories. With today's The Trendy Box review, we're unboxing the June 2016 The Trendy Box. The June 2016 The Trendy Box theme was Fit 4 Royalty and featured items that honor the sparkling crown jewels.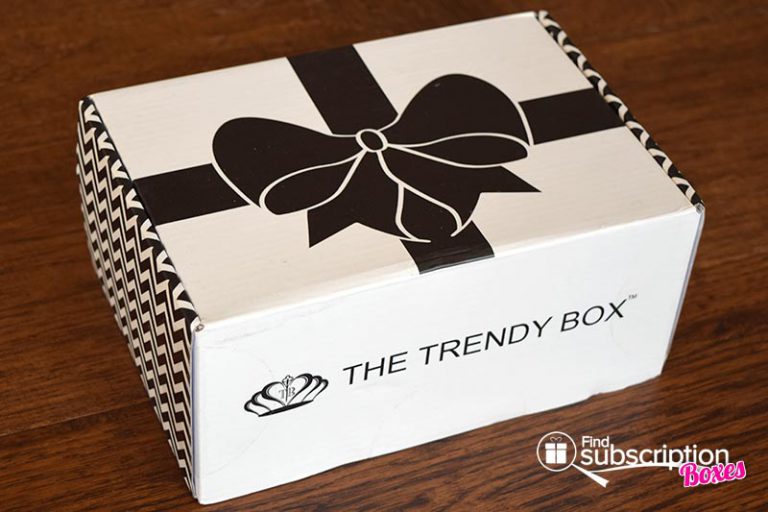 Each The Trendy Box monthly jewelry box includes a product card the describes the jewelry and accessories in that month's box.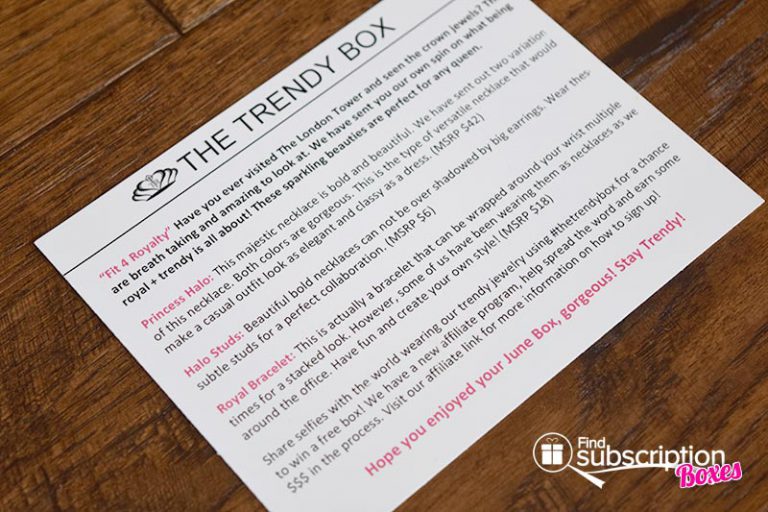 Here's a first look inside our The Trendy Box June jewelry subscription box.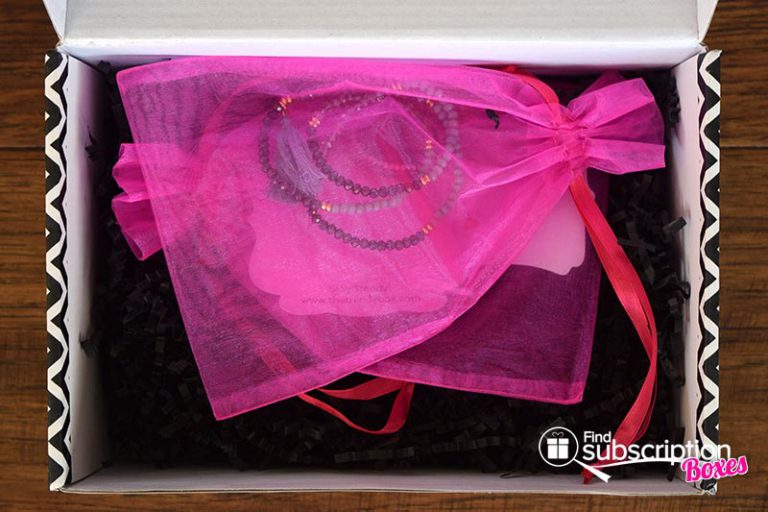 Inside the June 2016 The Trendy Box
There were 3 jewelry items in our June The Trendy Box.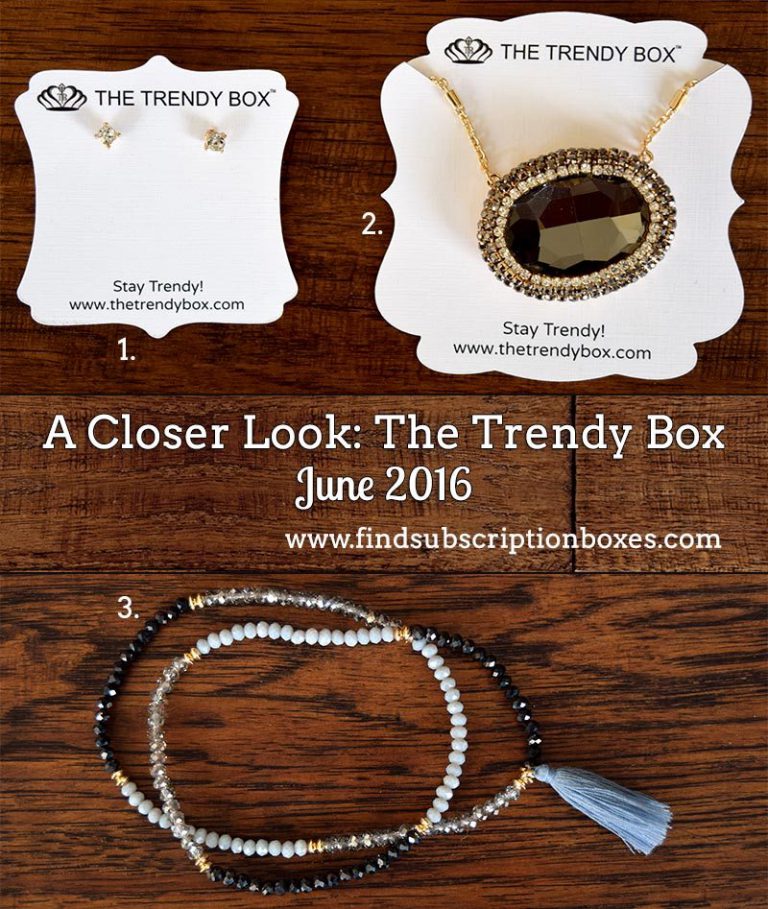 Halo Studs, $6 MSRP
Accent bold necklaces with these simple studs that won't overshadow your statement piece.
Princess Halo, $42 MSRP
This bold and majestic necklace will turn any casual outfit into an elegant look. Subscribers received one of two variations.
Royal Bracelet, $18 MSRP
Wear this bracelet wrapped around your wrist or as a necklace.
June 2016 The Trendy Box Review Wrap-Up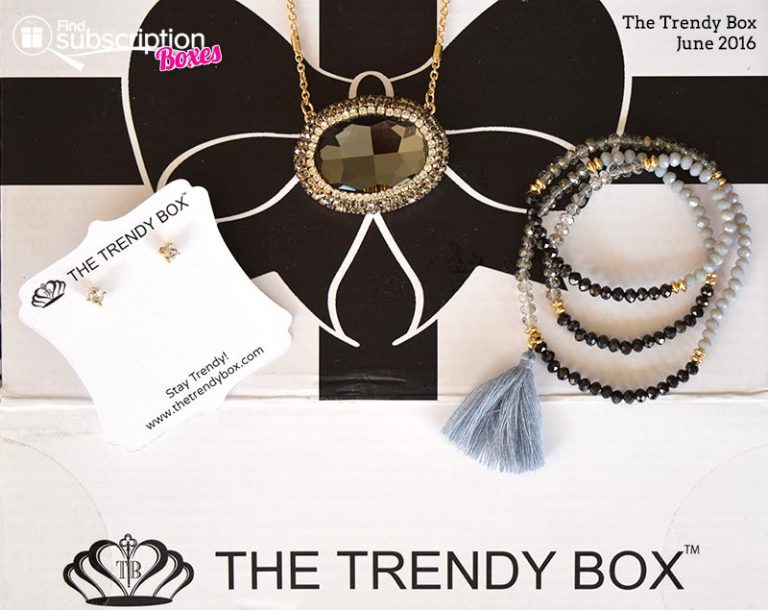 June's The Trendy Box added some trendy, royalty-inspired jewelry accessories to our collection. You can't go wrong with a simple pair of studded earrings and the Halo Studs are a classic addition to our jewelry box. They also match both of the other jewelry pieces in this month's box.
The royal bracelet is a versatile jewelry item. It has three shades of beads and a blue tassel as an accent. It has an elastic strand so it easily wraps around your wrist. This is a great jewelry item that works for both day time looks with jeans or a little black dress.
Finally, the beaded out Princess Halo necklace. This statement necklaces has a large stone encircled with three shades of crystals. It's one of those necklaces that catches the light and really makes you sparkle. The total MSRP value of the June 2016 The Trendy Box was $66!
What was your favorite June The Trendy Box jewelry item?