Brick Loot is a monthly subscription box for anyone who love creating with LEGO and Brick. Each monthly subscription has unique, custom, and never-before-seen creations which work with Lego and custom building projects. Every month, Brick Loot subscription box deliver 4-8 items hand-curated by Brick specialists who scour worldwide for the latest and greatest features. With today's Brick Loot review, I'm unboxing the June 2017 Brick Loot subscription box.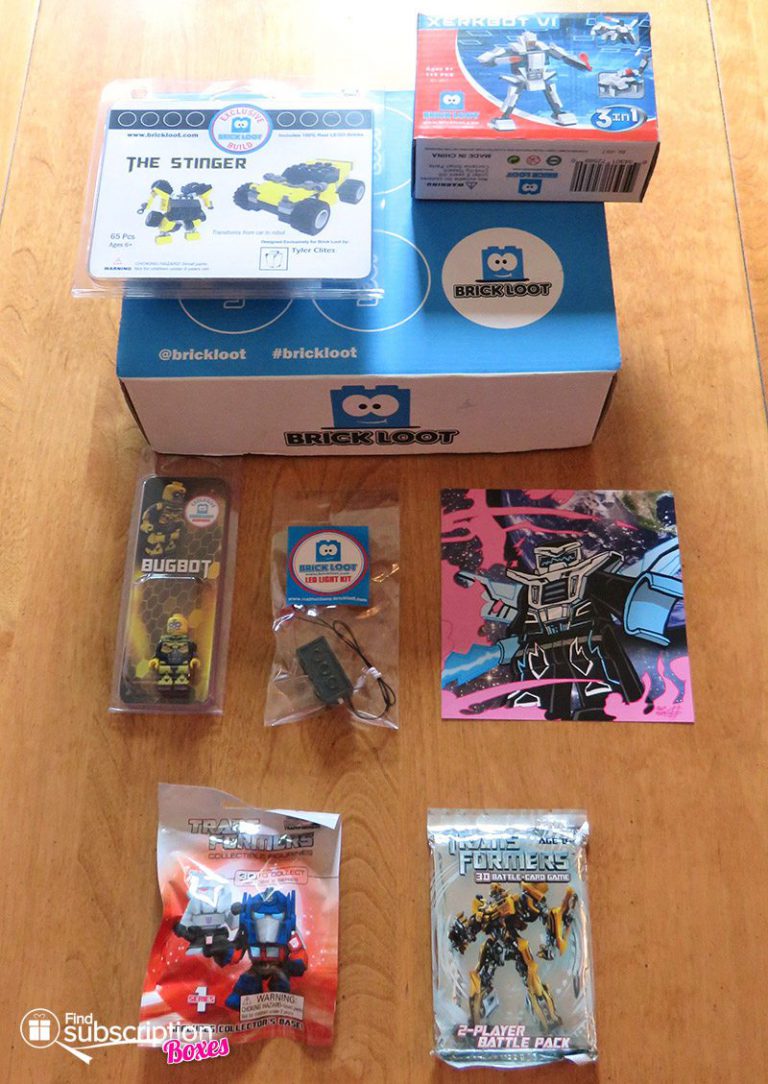 Inside the June 2017 Brick Loot Box
The June 2017 Brick Loot monthly theme is "Bricklooters…Roll Out!" which is an homage to a favorite movie series with robots that transform into other objects/vehicles. The unboxing found seven items: two builds, a light kit for one build, two blind bags with authentic Transformer items, and exclusive art print, and a minifigure.
The Stinger exclusive build contains 100% authentic LEGO parts and was designed by Tyler Clites, founder of thecreationnation.com and a Brick enthusiast of sci-fi builds.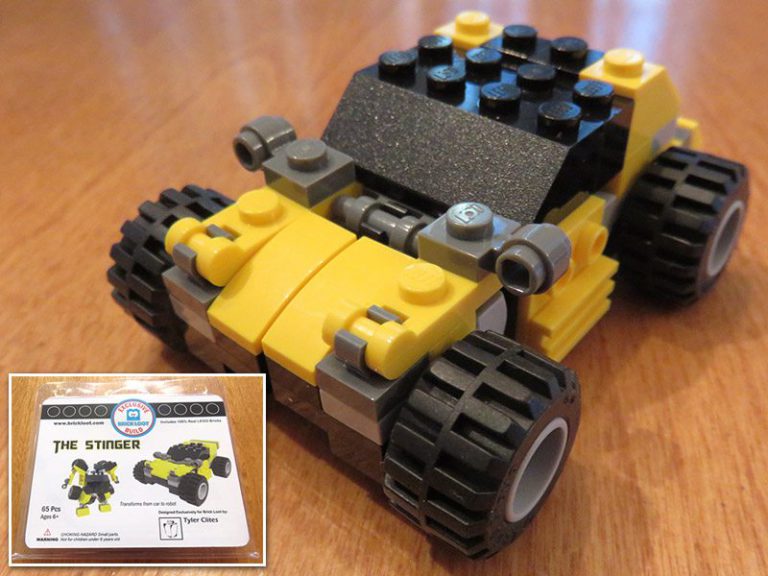 Xerkbot VI is a 3-in-1 articulating robot. It's easy to change it into other forms, and adding the Xerbot VI LED light kit enhances the transformation of the robot. Great for play time or just enjoying it light up.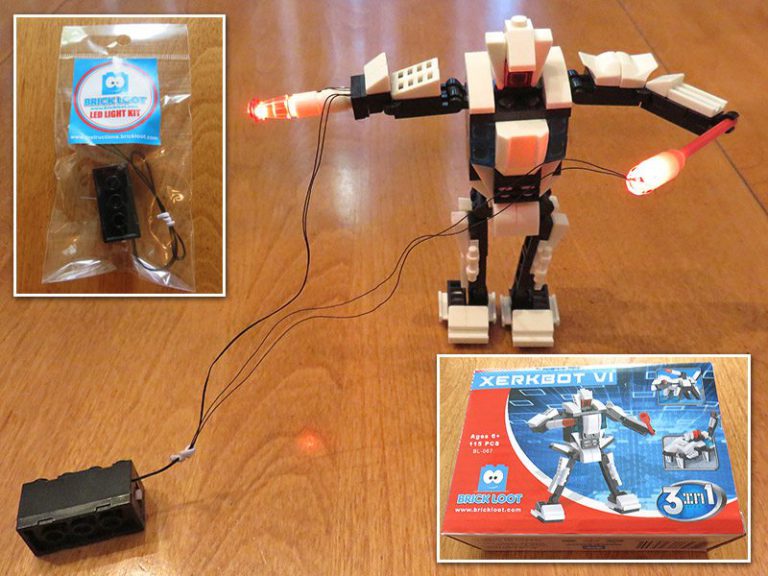 The Art Print is an exclusive by Greg Hyland and continues this month's theme. Greg is a webcomic artist of Lethargic Lad.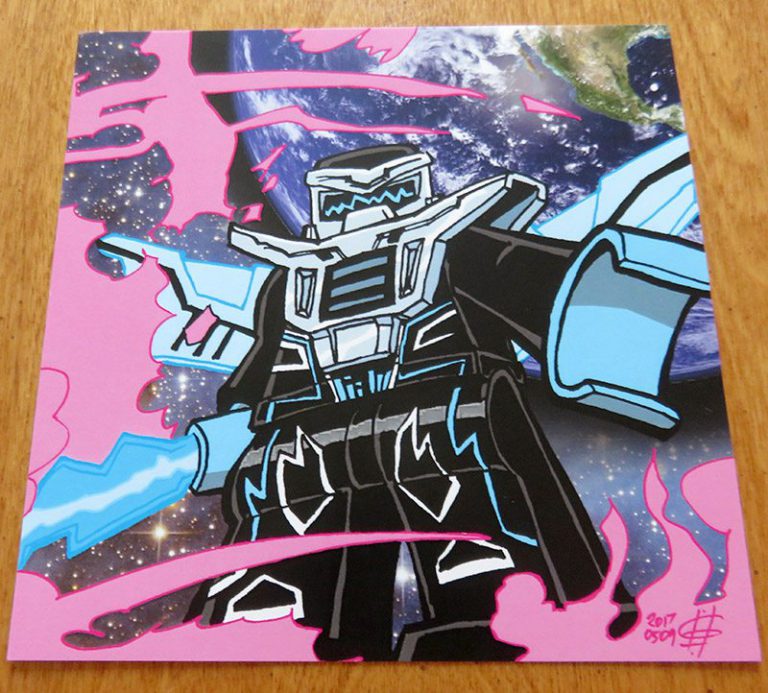 The Transformer blind bags add to your collection with authentic items to keep, play with, or trade. What you receive may vary.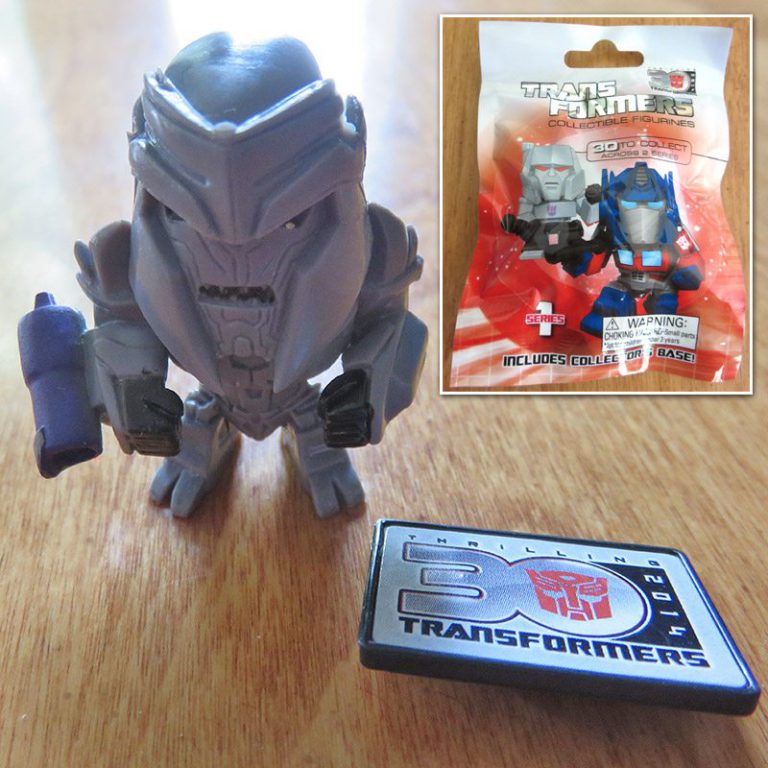 Our builder received a collectible figurine with a base and a pack with a two-player 3D Battle-Card Game.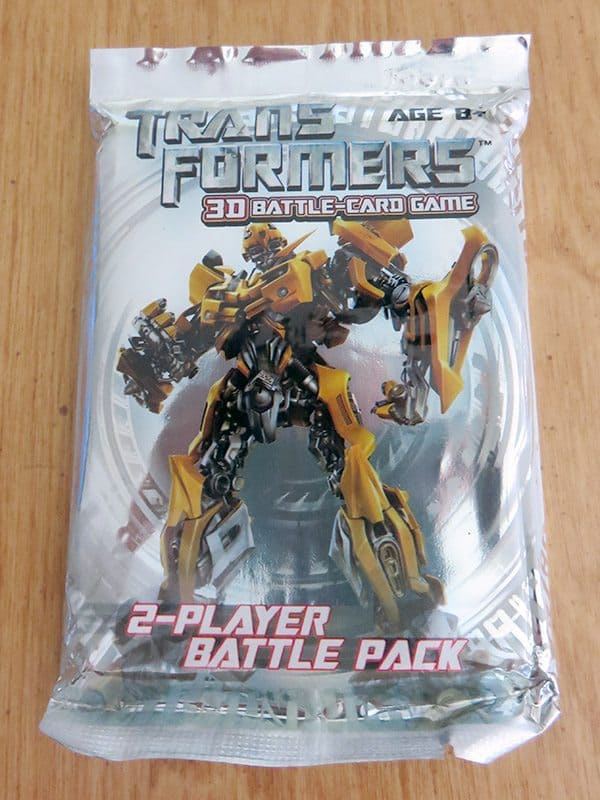 The 100% LEGO Minifigure in a custom printed character called Bugbot. Bugbot looks fierce and ready to compete with the Transformers.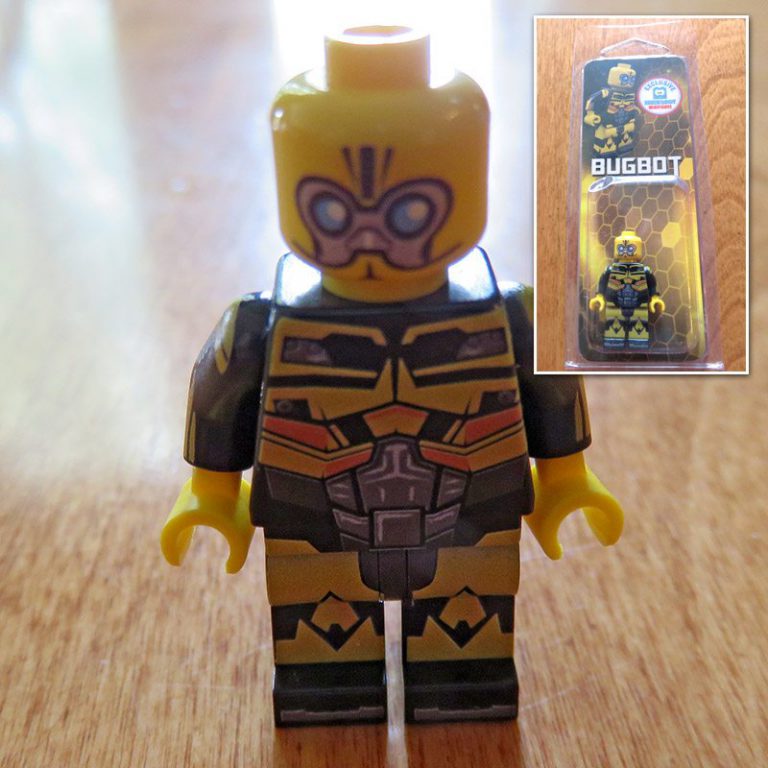 Our builder is a huge fan of the movies and found the Xerkbot VI to be his favorite of this month's "Bricklooters…Roll Out!" shipment and can't wait to add it to his collection. He always enjoys the light kits to enhance the features of the builds.
Brick Loot boxes are geared for anyone ages 6+ (yes, adults, too). Each month's contents are a surprise. There are several plans, and the boxes can be gifted to others.
Brick Loot Coupon Code
Exclusively for Find Subscription Boxes readers, use Brick Loot coupon code FSB10 to save 10% off any Brick Loot subscription!