The Gentleman's Box is a subscription box dedicated to the providing the essentials for the modern gentleman and is inspired by a notable gentleman from the past or present. Gentleman's Box subscription boxes contain 4-5 items which vary in each box, and each item is hand selected to reflect the current month's theme and complement a gentleman's lifestyle, plus a subscription to GQ. With today's Gentleman's Box review, I'm unboxing the June 2017 Gentleman's Box.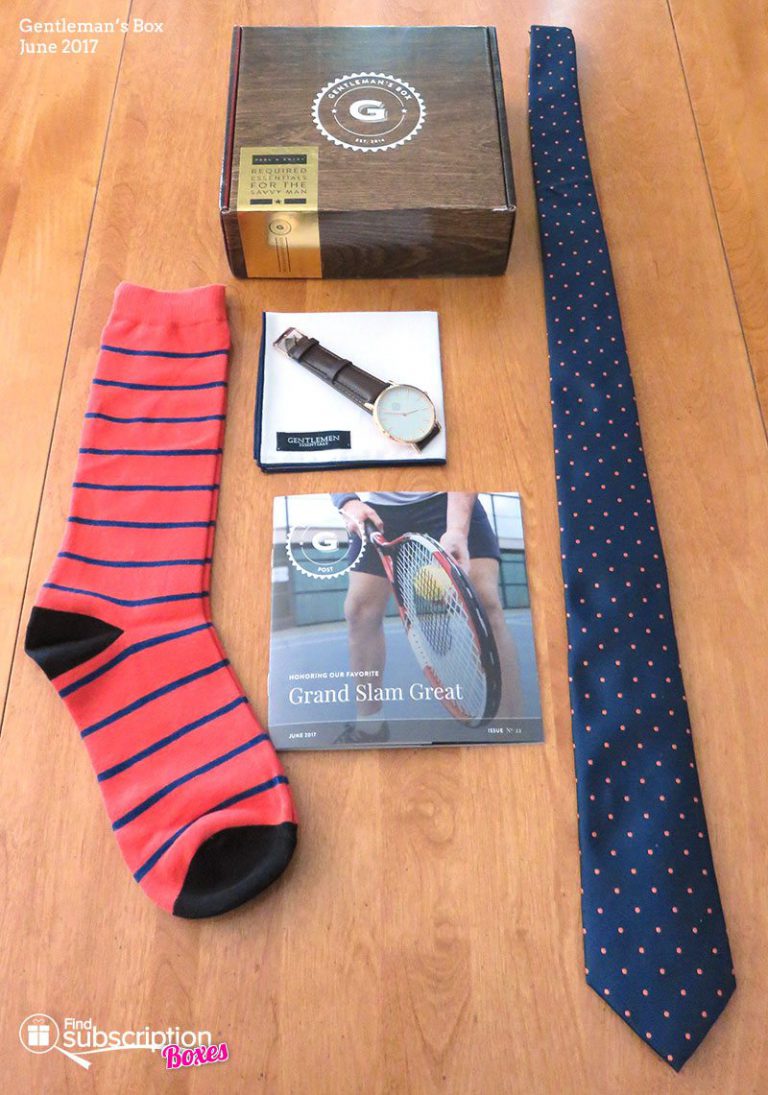 The June 2017 Gentleman's Box is Honoring Our Favorite Grand Slam Great: a father figure, one of the greatest athletes, passion for the game of tennis, highest career achievements, most Grand Slam titles, and he gives back by investing and supporting multiple charities. Have you figured out the mystery inspiration?
Inside the June 2017 Gentleman's Box
Look Good style inspiration: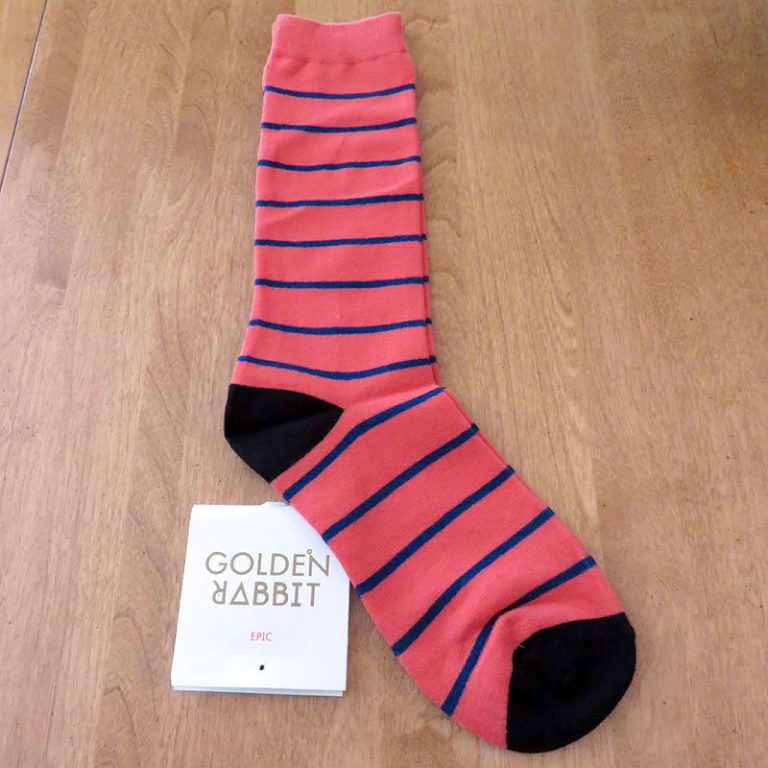 Golden Rabbit socks in coral and blue, a color combination perfect for summer. They complement the Aristo Tie, an Australian brand, in navy with coral dots made of microfiber.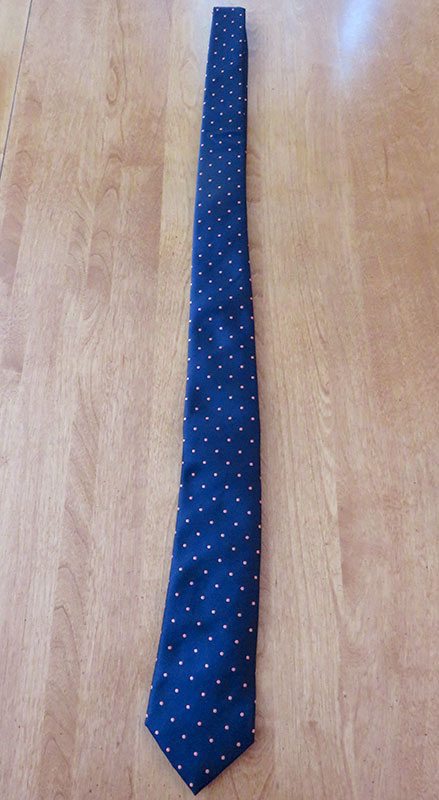 A 100% cotton pocket square from Gentlemen Essentials is the quintessential item every gentleman needs for his suit jacket, sport coat, or to carry in his pants pocket. The navy edging matches the socks and tie.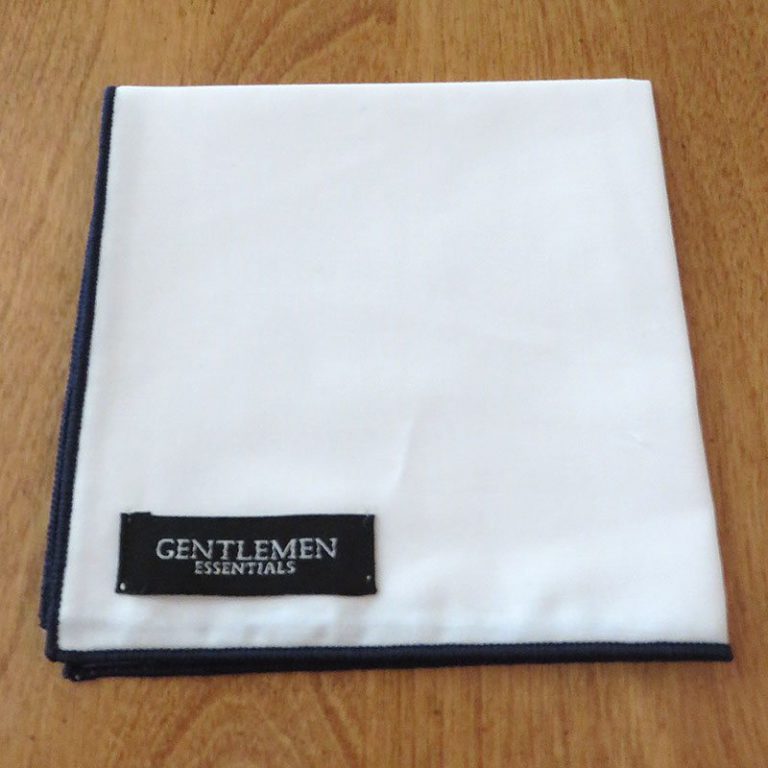 To complete the look, the Defined Men leather watch in the Albert style has a classic analog face which works for formal or casual looks. Their motto: "No one else is defined like you." These refined and sophisticated items are the perfect pieces to take you from the office to social occasions all summer long.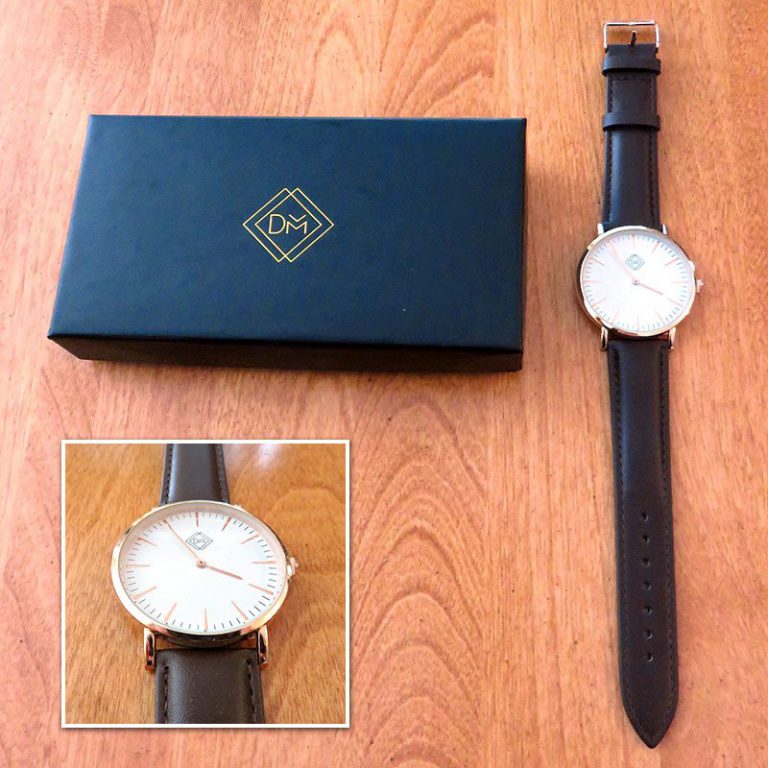 Feel Good:
Ideas to help you stay cool while wearing a suit in the summer heat. Tips on subjects such as staying hydrated, the right fabrics and structure of clothing, and accessories will go a long way toward looking one's best when the weather is warm. A few lighthearted jokes are included to keep conversation breezy.
Be Good:
Highlighting a charitable project of our honored gentleman inspiration shows us the good in improving health, reducing poverty, and many other benefits for children. A fun editorial on the "Dad hat" trend invites you to join in.
The #GentlemansChallenge encourages you to help others achieve a goal and post it on social media with the monthly hashtag and tagging @gentlemensbox.
The final note in the brochure is the fun fact and Q&A by a featured member. The Gentleman's Tip makes a timeless mantra: "A positive mindset can help you through you most difficult moments."
June 2017 Gentleman's Box Review Wrap-Up
Once again, the June 2017 Gentleman's Box was popular with the men in our home. The Defined Men leather watch was the favorite, but all of the items were appreciated. Some things never go out of fashion, and being a gentleman with style and responsibility is important for today's members. Accessories and lifestyle items enhance the experience one needs navigating daily life.
Gentleman's Box encourages men around the world to live the gentleman's lifestyle and to help them look good, feel good, and be good. There are monthly subscriptions, opportunities to buy previous boxes, and mystery boxes, gifting opportunities, plus there are other items in the shop which can be purchased.
Gentleman's Box Coupon Code
For a limited time use promo code GB5OFF to get $5 off your first Gentleman's Box!