GlobeIn Artisan Box delivers a monthly "Globe In a box" subscription box that features a themed collection of 5 to 7 highly curated, artisan-made from around the world. GlobeIn's mission is to "deliver joy by empowering and connecting remarkable, remote artisans to mindful customers." GlobeIn offers several different subscription plans, gift options, and shopping on their website to benefit social good. Their manifesto is spelled out on their website. Each GlobeIn Artisan Box subscription box contains a pamphlet describing in detail each item, its provenance, how it benefits the artisans, and suggested uses. With today's GlobeIn Artisan Box review, I'm unboxing our Al Fresco June 2017 GlobeIn Artisan Box.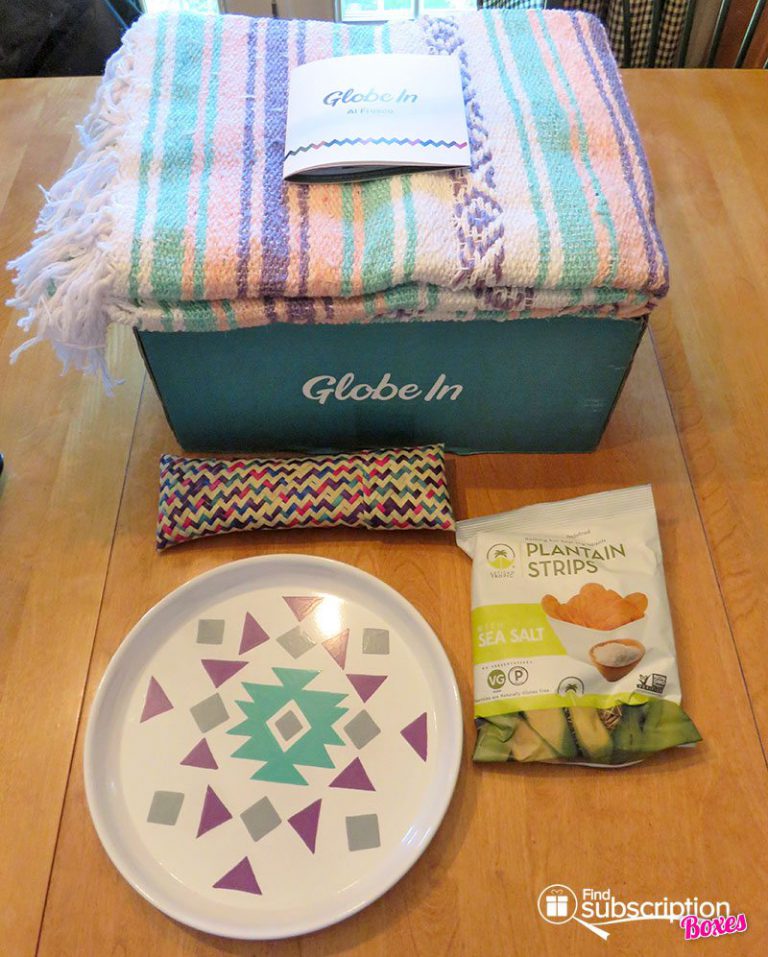 Inside the June 2017 GlobeIn Artisan Box Al Fresco Box
The June 2017 GlobeIn Artisan Box Al Fresco theme urges us to go outdoors and enjoy the fresh air. The items included will help you as you celebrate the simplicity of each day in the open air.
The Serape from Mexico is produced through the Hammock Boutique collective which sources raw materials and delivers them free to the artisans. This enables the artisans to provide for their families while spending more time with them. The designs and art of weaving are traditional to the culture and is passed down through families. The serape is perfect for outdoor movie nights, the beach or a picnic, or as a shawl for whenever.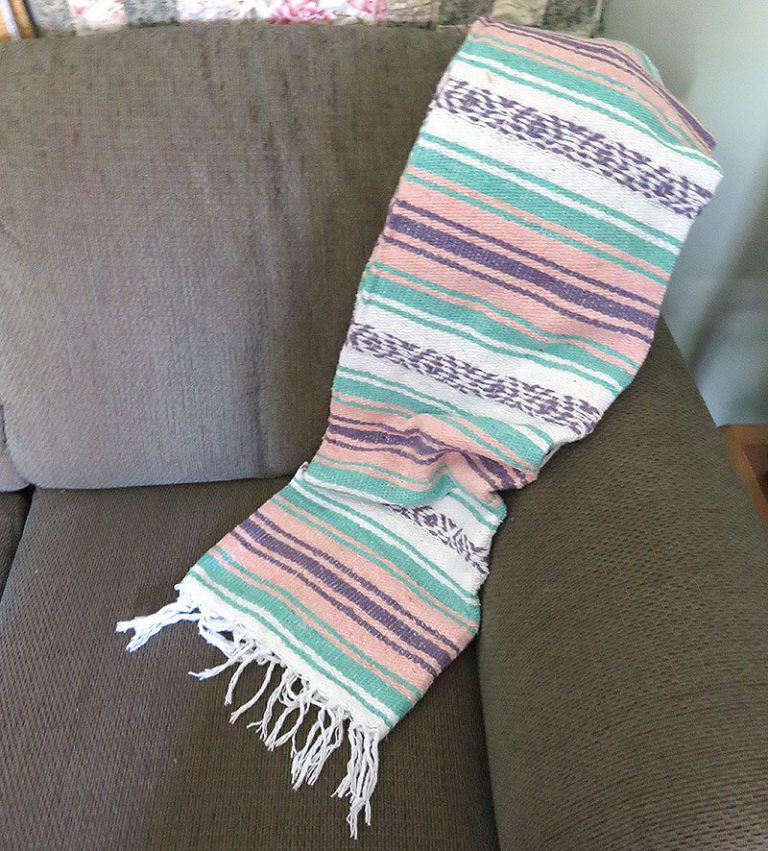 The Enamel Plate from Noah's Ark, a fair trade collective based in Moradabad, India, is made from an enamel-coated stainless steel. The collective runs schools and provides health care and access to clean water for the artisans. Lightweight and long-lasting to give you years of use with a fun hand painted pattern for entertaining.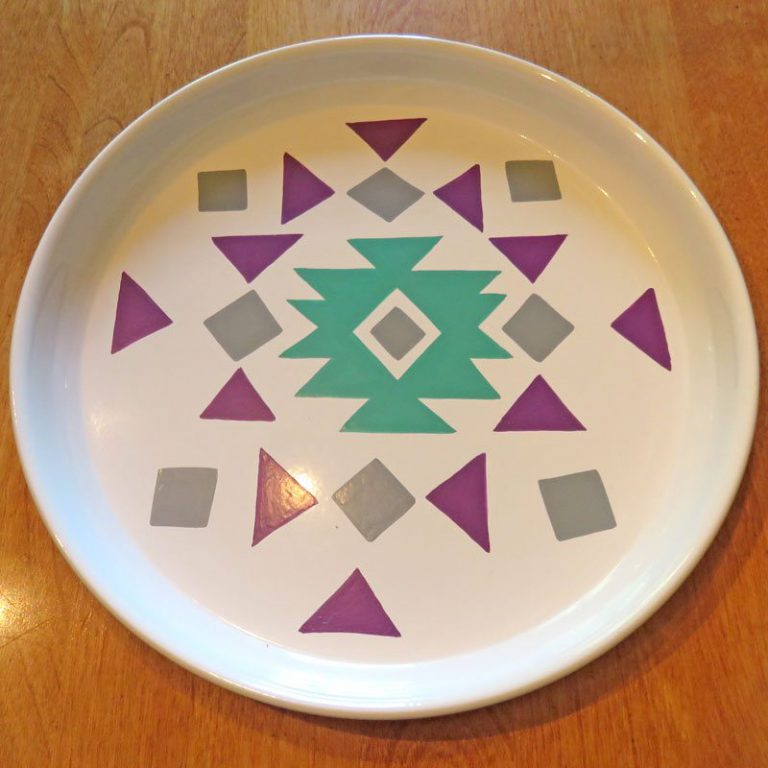 The Utensil Holder is a colorful addition as this month's woven item. Made by the Oaxacan weavers in Mexico, this two-piece holder is perfect for toting your flatware in your lunch bag or taking to a potluck by keeping it all together in a festive case. Could even hold crochet hooks, pencils and pens, or any number of items.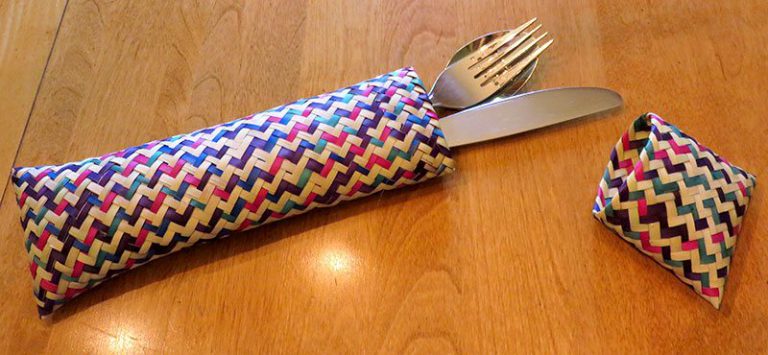 Plantain Strip Chips by Artisan Tropic are sourced from the Quindio Region of Colombia and are the perfect treat of a lightly sweetened chip made from plantains. Colombia produces some of the best plantains and eating the tasty and healthy Plantain Strips with Sea Salt (non-GMO) helps support the farmers of this crop in the marketplace.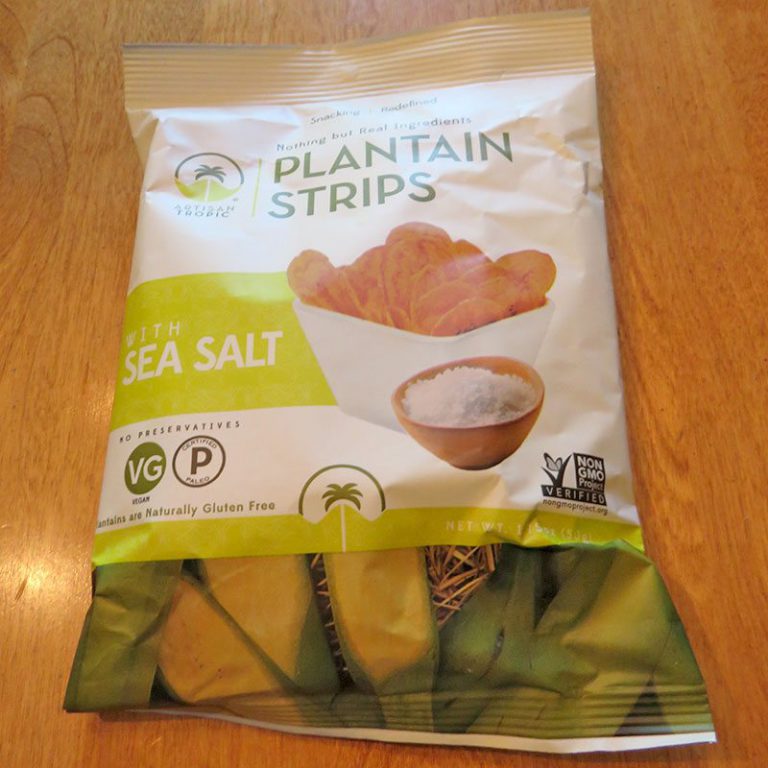 This GlobeIn box encourages us to enjoy the simple pleasures in life with a little fiesta flair in the Al Fresco. I'll be keeping the serape in my vehicle for impromptu picnics and music festivals. I love all of the colorful items in this month's theme.
The pamphlet included gives more in-depth information on the artisans and companies, a better understanding and awareness of safe job conditions which can impact steady employment in the industries supported, as well as a positive effect on the quality of life for the artisans. GlobeIn's partnerships bring to light not only artisans in the world, but how supporting the artisans helps reduce poverty by employing many in a global setting.
What did you think of the June 2017 GlobeIn Al Fresco Artisan Box?
GlobeIn Artisan Gift Box Coupon
For a limited time, save $10 off 3 month of longer Artisan Box subscriptions. Use GlobeIn Artisan Box coupon code WELCOME at checkout to claim your discount.