GlobeIn Artisan Box is a monthly artisan subscription box that delivers a wonderful assortment of highly curated, artisan-made items from all over the world right to your door. Each box has home decor, lifestyle goods, food and other artisan items that fit the theme you choose. Each GlobeIn subscription box contains a pamphlet describing in detail each item, its provenance, how it benefits the artisans, and suggested uses. This "Globe In a box" features unique items sure to bring you enjoyment. With today's GlobeIn Artisan Box review, I'm unboxing the June 2017 GlobeIn Artisan Box.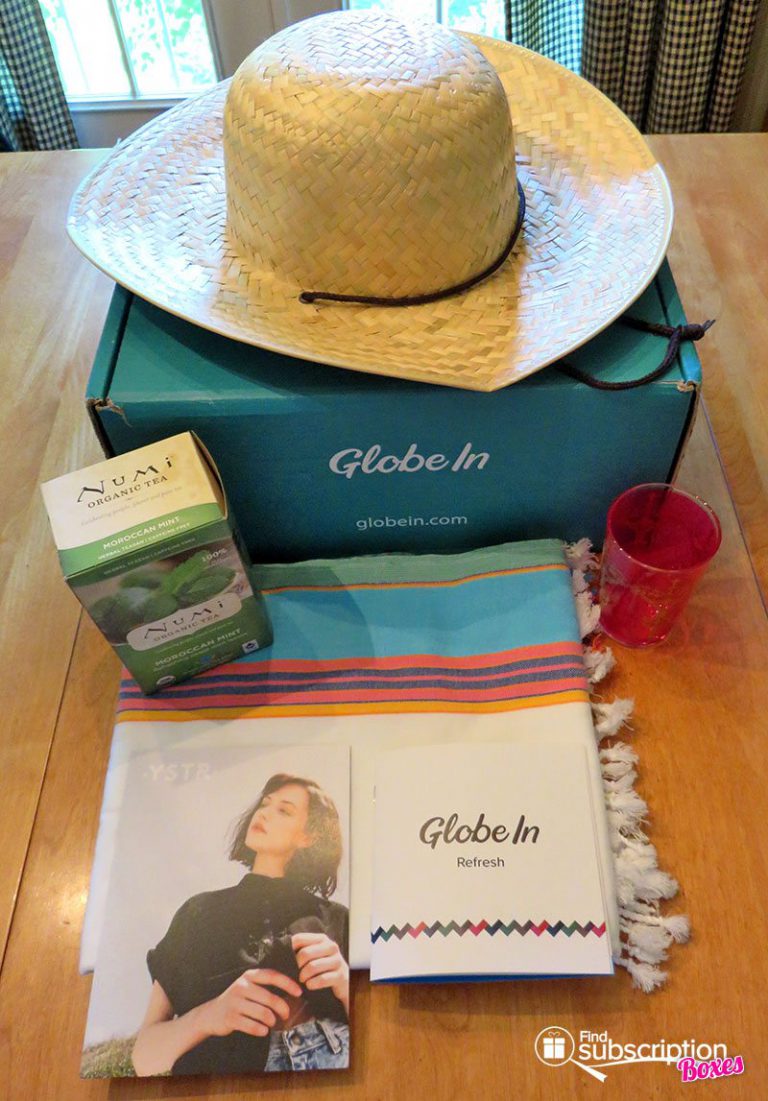 Inside the June 2017 GlobeIn Artisan Box Refresh Box
The June 2017 GlobeIn Artisan Box Refresh theme is perfect for summer ideas and keeping cool while doing good for others. The featured Focus is on YSTR, Ethically Made, No Fashion Waste by manufacturing clothing in Los Angeles in a cut to order method while providing fair wages and showing a transparent cost. (Read the card enclosed in the box to find out how to receive $25 off the first order.)
The Kikoi Blanket made is made in Wildlife Works factory, an eco-factory which gives women opportunities in Kenya. The name Kikoi means wrap, and this lightweight wrap can be used as a shawl when the air conditioning is a bit cool, beach or poolside cover up, picnic blanket, or even a tablecloth.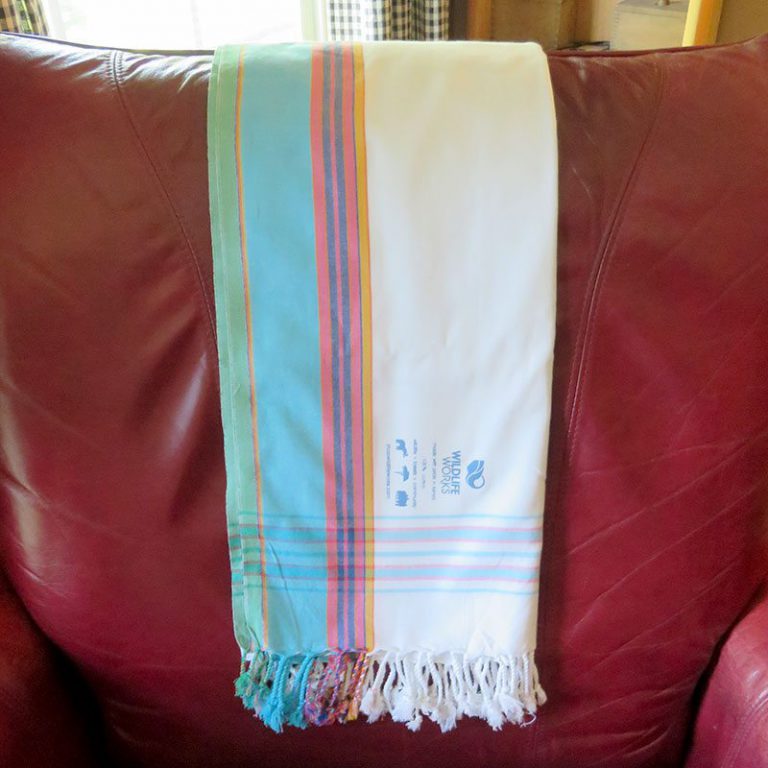 The Sun Hat is our woven item in lieu of a basket in this box. Made in Oaxaca, Mexico, with the help of GlobeIn, the weavers can now earn a [larger] fair price, and that enables the weavers to value their own work while supporting their families. This hat is perfect for any time in the sun: gardening, lying on the beach or poolside, out for a walk, or just to keep cool. Stylish and contains a convenient cord to prevent light winds from blowing it away.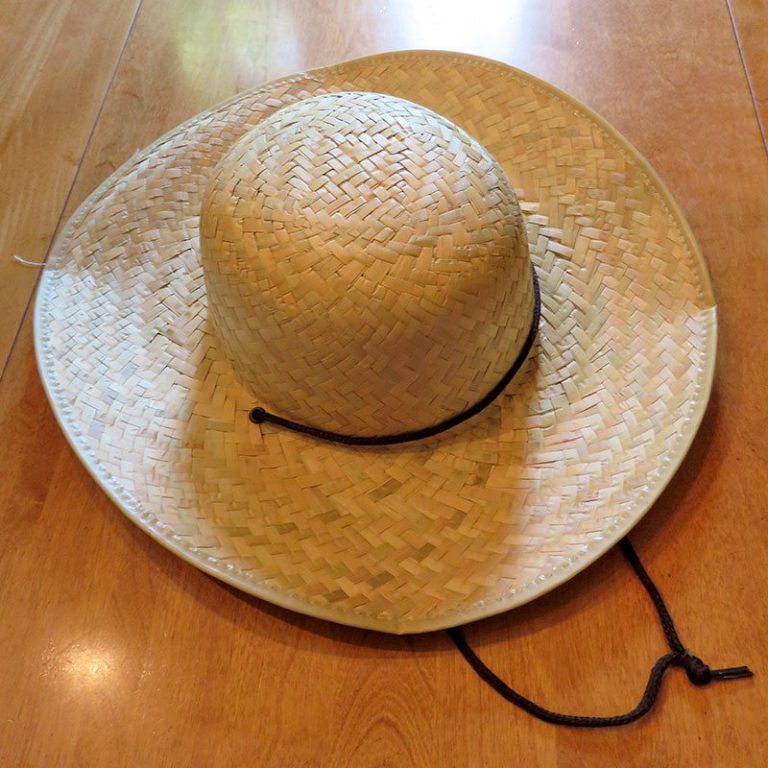 Moroccan Tea Glass in jewel tone colors–I received pink, but colors may vary–are hand blown from recycled glass and hand painted in a gold tone pattern. (handmade items have an artist's touch that is not flawed but rather the gift of each artisan which is not the same as factory stamped pieces). Perfect for drinking tea to cool off. The glasses are made in Morocco and Tunisia, mostly by women artists found by Casablanca Market.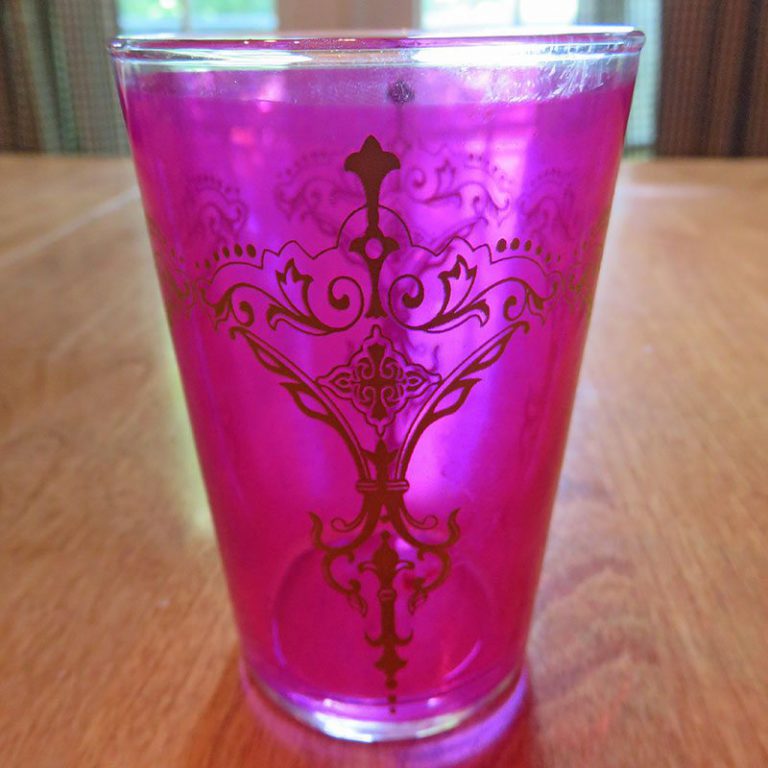 Moroccan Mint Tea by Numi is perfect hot or cold, but it is especially refreshing iced on a hot day! The flavor variety of this mint, Moroccan mint, is grown in North Africa and is delightful for tea. It's a caffeine-free tisane for those who want the relaxing taste of tea at the end of a long day. Fair trade and organic while benefiting Together for H2Ope, a clean water initiative. Perfect by the tea cup/glass or a whole teapot.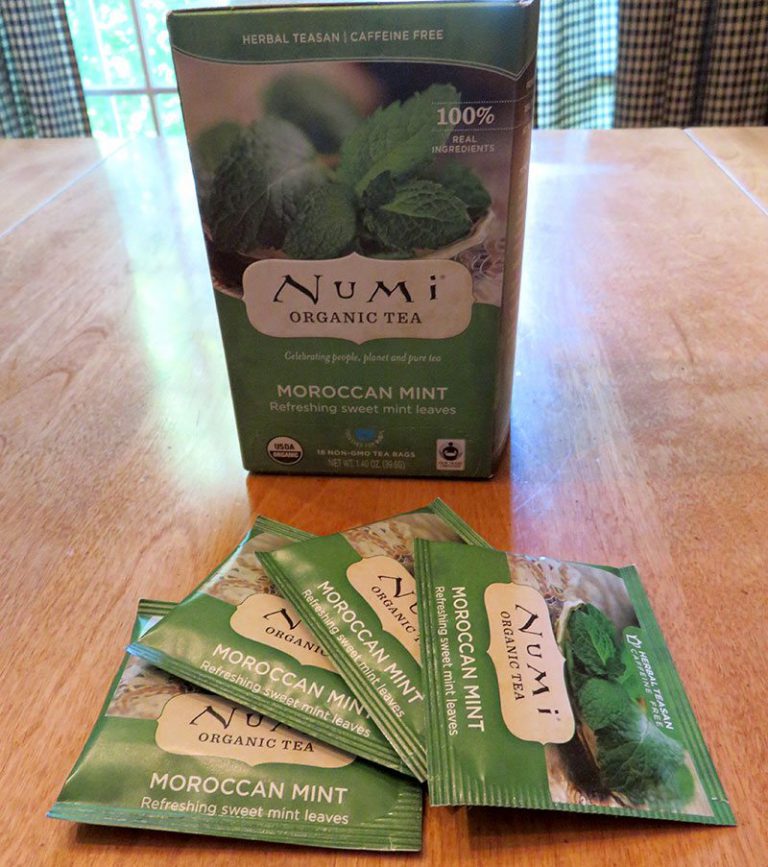 This month's hat and blanket are perfect for summer vacation and will travel easily with me. I've really enjoyed the tea and drinking it in the beautiful glass.
The pamphlet included gives more in-depth information on the artisans and companies, a better understanding and awareness of safe job conditions which can impact steady employment in the industries supported, as well as a positive effect on the quality of life for the artisans. GlobeIn's partnerships bring to light not only artisans in the world, but how supporting the artisans helps reduce poverty by employing many in a global setting.
What did you think of the June 2017 GlobeIn Refresh Artisan Box?
GlobeIn Artisan Gift Box Coupon
For a limited time, save $10 off 3 month of longer Artisan Box subscriptions. Use GlobeIn Artisan Box coupon code WELCOME at checkout to claim your discount.