We're bringing you our latest June Loot Gaming review! Loot Gaming is a gamer monthly subscription box that sends you epic video game loot every month. Each Loot Gaming subscription box has a different theme and is filled with $60+ worth of epic collectibles, figures, apparel, accessories and more from the biggest and best video game franchises. With today's Loot Gaming review we're unboxing the June 2017 Loot Gaming crate. The June Loot Gaming theme was CHAMPION.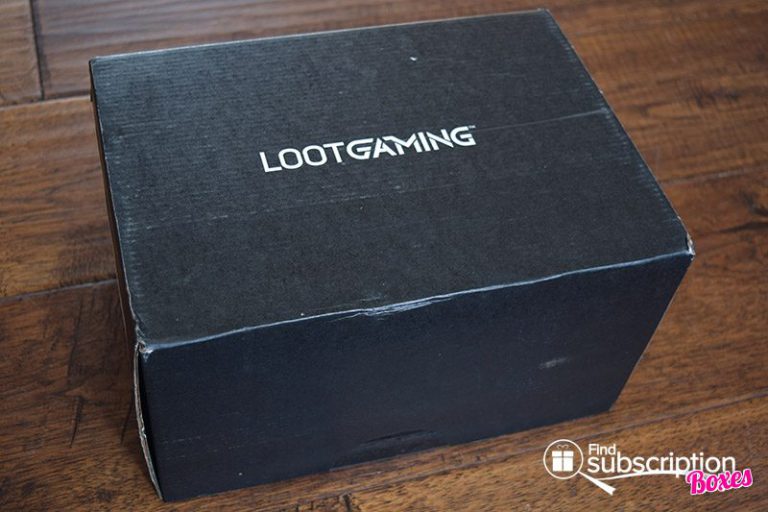 Loot Crate included a colorful, two-sided poster that represents the CHAMPION theme. Pictures and descriptions of all of the video game collectibles in the box are on the back of the poster.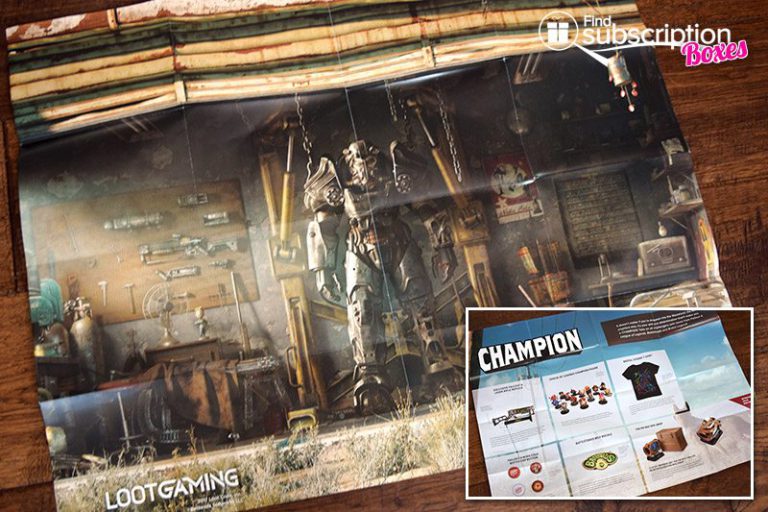 Here's a first look inside our June 2017 Loot Gaming Champion crate.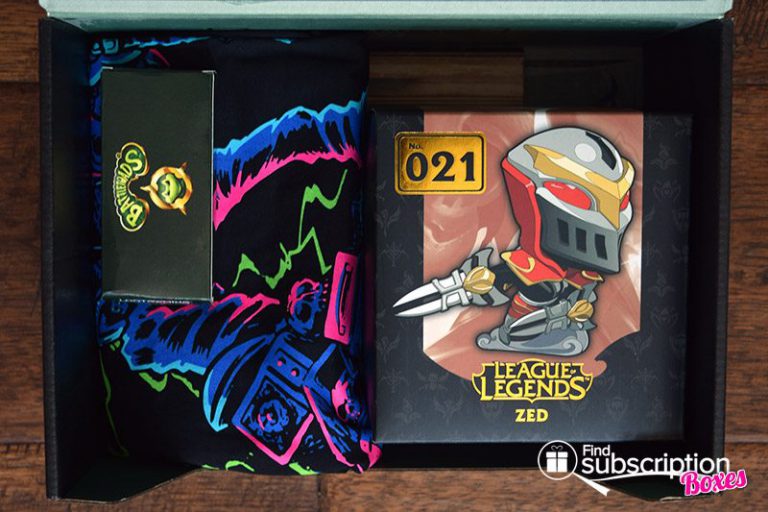 Inside the June 2017 Loot Gaming Champion Crate
There were 5 video game collectibles in the June Champion Loot Gaming subscription box.

Brütal Legend T-Shirt
Celebrate Eddie Riggs and his awesome power of rock with this retro poster tee from cult classic Brütal Legend.
League of Legends Champion Figure
Receive 1 of 15 different champions from the popular MOBA – League of Legends.
EXCLUSIVE Fallout 4 Laser Rifle Replica
Grab your laser rifle and become the Wastleland's new champion with this Fallout 4 Laser Rifle Replica.
Battletoads Belt Buckle
Make your belt geek chic and ready for battle with this epic Battletoads Belt Buckle.
Fallout 4 Nuka Cola Bottle Cap Button
Receive 1 of 4 Nuka Cola Bottle Cap variants for the June Loot Gaming Champion Pin.
June 2017 Loot Gaming Review Wrap-Up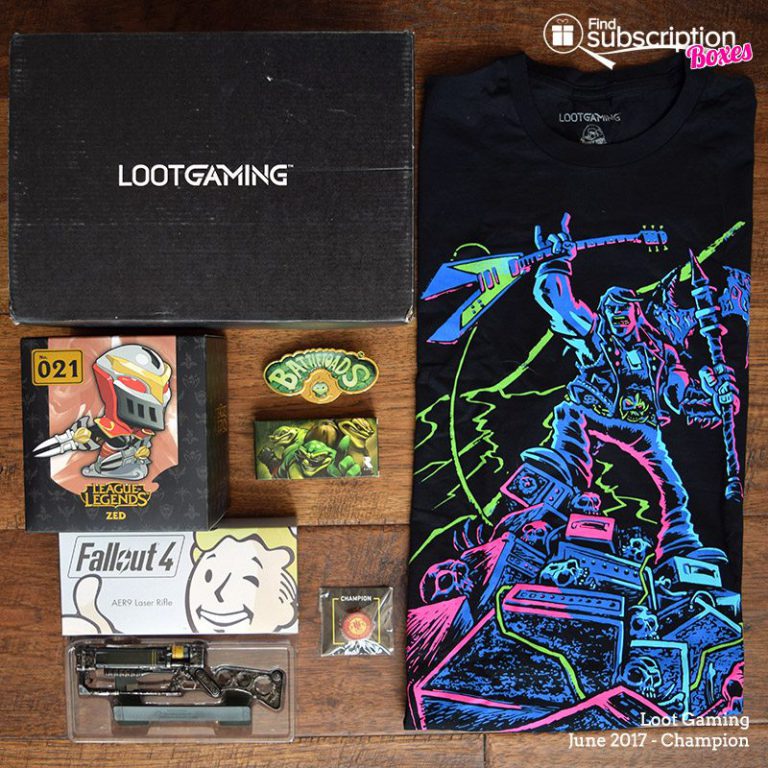 June's Champion Loot Gaming had two geek style items. First is the bold and bright Brütal Legend t-shirt which has an outline of Eddie Riggs and his musical tools of destruction. The bright neon colors really give this a retro feel. The second geek fashion item is the Battletoads Belt Buckle. This sturdy metal buckle has a golden plating and colorful belt face featuring the Battletoads text logo.
The June Loot Gaming League of Legends Champions figure is a fun addition to our gaming figure collection. We received Zed and were impressed by the detail of the figure. He's geared up with in his armor and swords and is ready to strike.
Finally, the Fallout 4 Laser Rifle Replica is a standout Fallout 4 collectible. This 7″ replica comes with a stand to display this highly detailed Fallout 4 laser. It even duplicates the wear and tear look a weapon would have after surviving many battles.
What was your favorite geek item from the June Champion Loot Gaming crate?
Make sure your check out our August Loot Gaming spoilers for a sneak peek into this month's gamer crate!
Loot Gaming Coupon Code
Save on new Loot Gaming subscriptions today! Use Loot Gaming coupon code SAVE3 for $3 off any new Loot Gaming subscription. Promo code SAVE10 will save 10%, offering a larger discount on 3+ month subscriptions. Click here to join Loot Gaming today and save!