Mystic Muse is a monthly holistic and natural product subscription box delivering crystals, aromatherapy, wellness, stationery, specialty snacks and more goddess-approved goodies. Each Mystic Muse box is curated with a different theme. With today's Mystic Muse review, we're unboxing the June 2017 Mystic Muse box. The June Mystic Muse theme was Summer Solstice.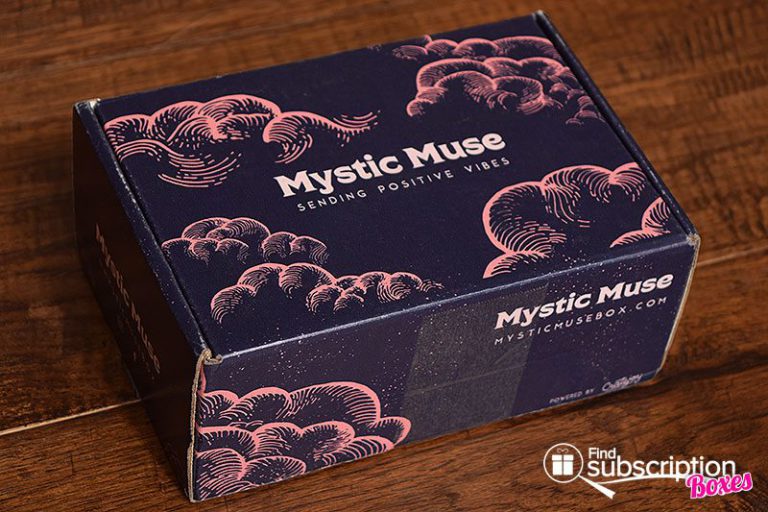 Mystic Muse boxes include an envelope with a card inside that describes each of the items in that month's box.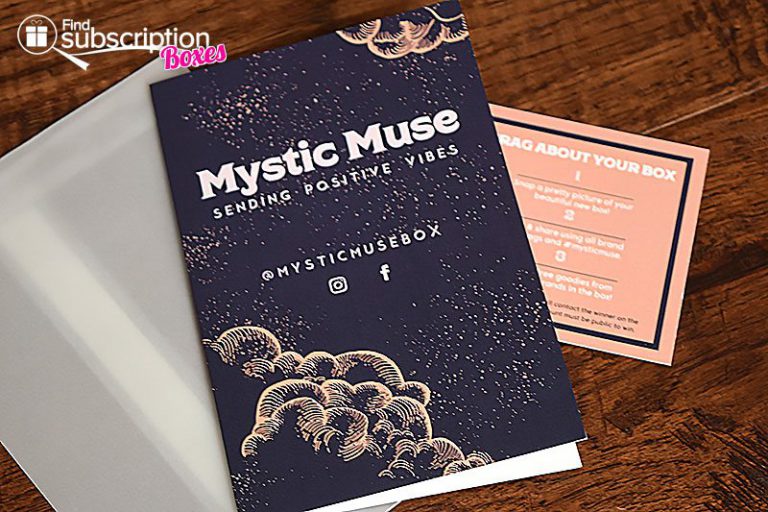 Here's a first look at our June Summer Solstice Mystic Muse box.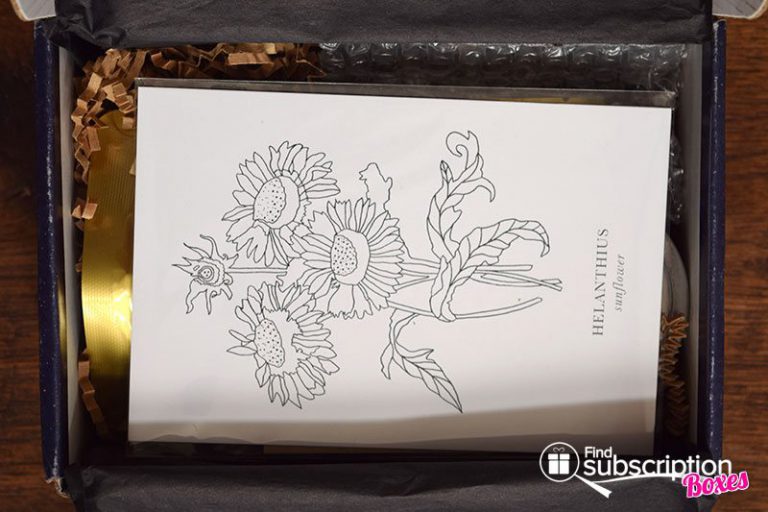 Inside the June 2017 Mystic Muse Box
There were 7 products in the June Mystic Muse box.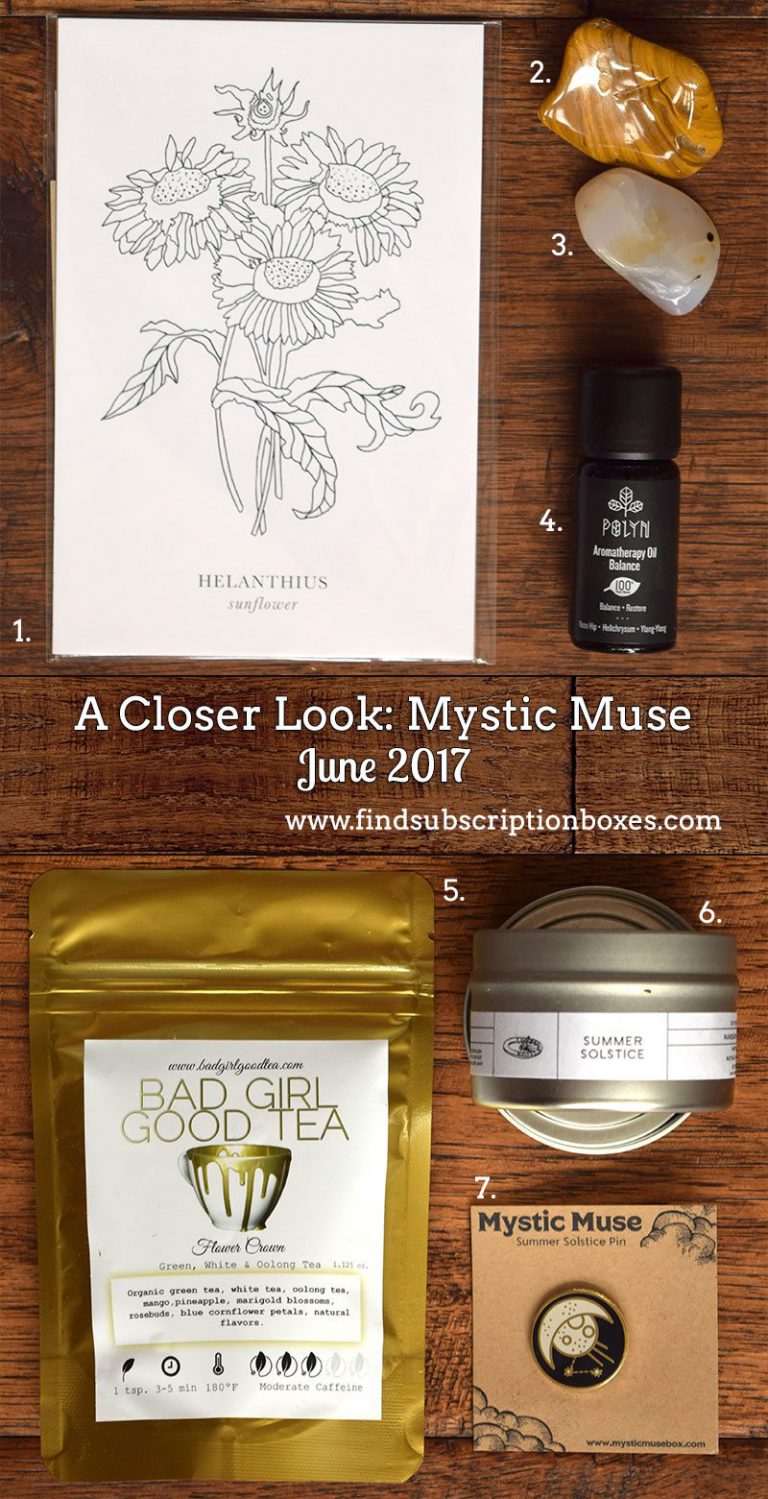 Camille Dollins Sunflower Print, Retail Value: $10
Exercise your creativity and color your sunflower, or frame it to remind yourself of your own fearless confidence, uniqueness and beauty.
Mystic Muse – Yellow Jasper, Retail Value: $2
Use Yellow Jasper is known for carrying the energy of the sun and promoting happiness and positive vibes.
Mystic Muse – Ice Agate, Retail Value: $2
A grounding stone, Ice Agate is known to bring about emotional, physical and intellectual balance.
Polyn Aromatherapy Oil – Balance, Retail Value: $18.99
This double-duty beauty is a unique blend of oils that can be inhaled to help restore emotional balance AND used under eyes to help diminish lines and dark circles.
Bad Girl Tea – Flower Crown, Retail Value: $8.99
A mix of green, white and ooling tea, this flowerful tea blend contains fanciful fruits marigold blossoms, rosebuds, and cornflower petals.
True Hue Summer Solstice Candle, Retail Value: $11
Bring balance wherever you go with this zesty mandarin and verbena travel candle.
Mystic Muse Summer Solstice Pin, Retail Value: $12.50
The ideal summer accessory, this custom Summer Solstice pin represents a time to celebrate the light of consciousness within ourselves and others.
June 2017 Mystic Muse Review Wrap-Up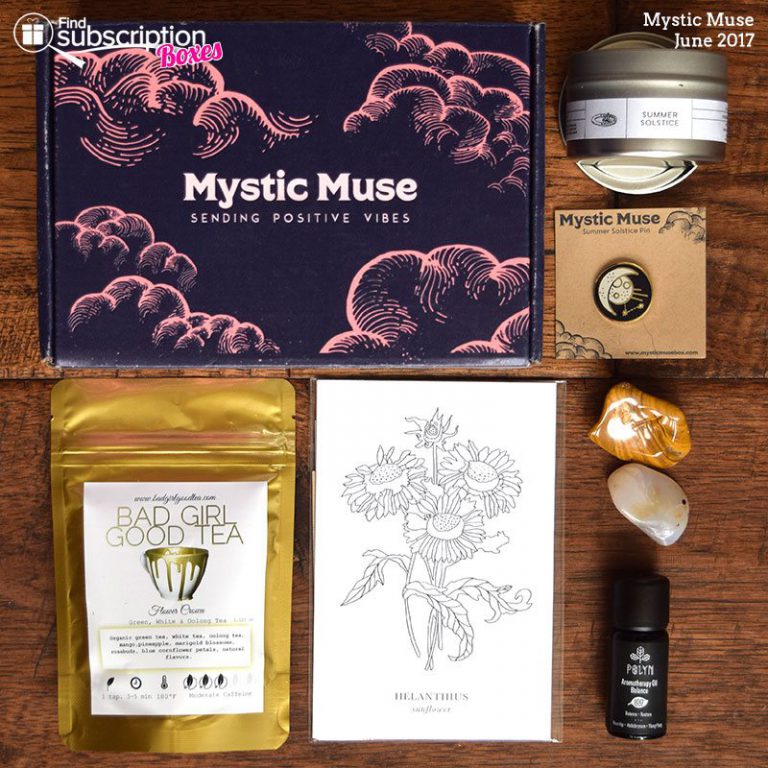 The June Summer Solstice Mystic Muse box was the first box from this new holistic subscription box. Kicking off the box was a custom Summer Solstice pin which a unique design by Mystic Muse. It can easily be pinned on a jacket or yoga mat.
Also in the Summer Solstice theme is the wonderful, slow-burning Summer Solstice candle from True Hue. The scent of the Mandarin and Verbena is so fresh and vibrant. You can really smell the hints of citrus and the fragrance really wakes you up. We love the crackling from the wood wick.
We haven't used healing crystals before, although we know they're often used for chakra healing. The Yellow Jasper and Ice Agate in the box can be used during meditation to help connect to specific chakras.
The lovely Sunflower Print by Camille Dollins is a fun way to give yourself a mental creativity break. When you're done, you can send it to a loved one or frame it for your own custom art print.
June's Mystic Muse box had a multi-purpose aromatherapy beauty treat. The Poly Aromatherapy Oil – Balance is made with Rose Hip Seed Oil, Helichrysum and several other essential oils. Just rub a few drops into your hands, gently cover your mouth and nose, and inhale deeply.
Finally, you can reconnect to your inner peace with a hot cup of Bad Girl Good Tea Flower Crown Tea. This tea has a lovely floral scent when you open it and light, refreshing flavor with hints of fruits.
The inaugural Mystic Muse box was filled with a variety of treats to help you renew and refresh your mind, body and spirit. We can't wait to see the positivity they'll deliver in upcoming boxes!