The Trendy Box is every trendy woman's dream. Every month, The Trendy Box delivers 2-4 carefully chosen jewelry and/or accessory pieces right to your door. Each box costs $35 but often contains items with a cumulative value of double or triple that cost! The Trendy Box ships the 15th of the month with a shipping speed of 3-5 days – that is pretty good service! With today's The Trendy Box review, I'm unboxing the June 2017 The Trendy Box.
A Look Inside the June 2017 The Trendy Box
The June 2017 The Trendy Box jewelry pieces were carefully chosen with the early summer "good vibe" in mind.
Y-link: This glittering cubic zirconium necklace is long and perfect for layering with other necklaces or by itself for a dazzling statement. It is recommended to wear with a deep V-cut romper or dress. It has an MSRP of $38.
Paris's Gem: This necklace is the perfect medium between subtlety and statement piece. It has a lightly colored gem in the middle surrounded by white gemstones on a bronze/gold colored adjustable chain. You could easily dress this up or down and wear with many different color combinations. This is a steal with an MSRP of $43, that is more than the total cost of the subscription fee! There were two different color combinations sent to customers, which one did you receive?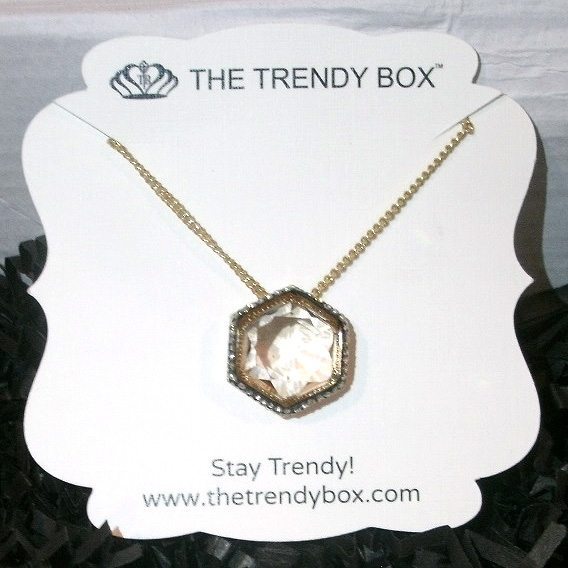 Micro Studs: These simple studs are the perfect addition to any outfit or jewelry combination- my recommendation would be to wear with this month's Y-link! I like these studs because they balance this month's box by adding some simplicity. If you already have studs, they would make a great simple yet practical gift to a girlfriend!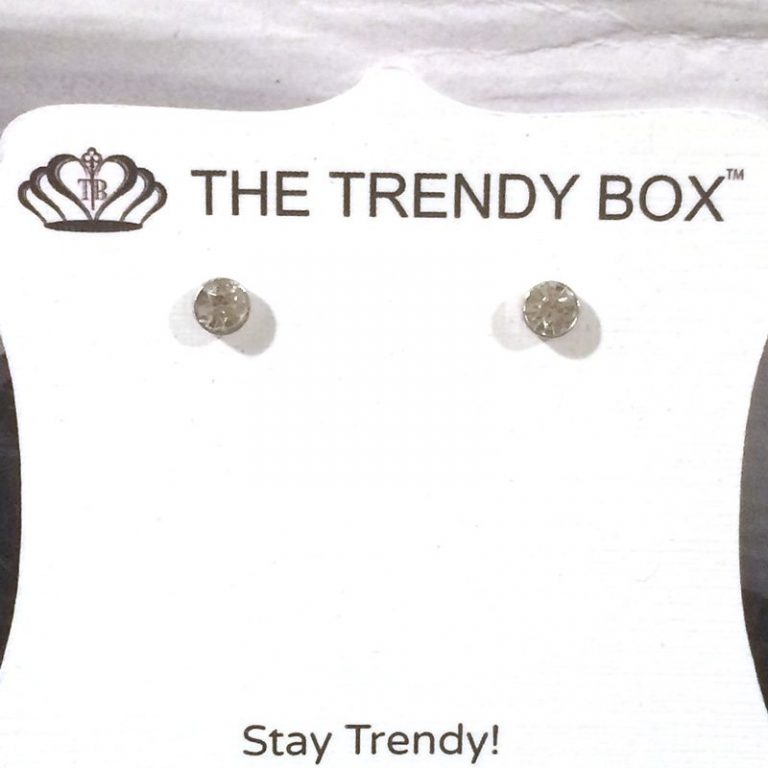 If you are loving your The Trendy Box experience, you can share a selfie using #thetrendybox for a chance to win a free box! Which was your favorite June The Trendy Box jewelry piece?