Ages 3-6. These magical imaginative play boxes are designed for the child who love to create, play and explore through dramatic play! Each month this subscription box centers around a new theme.
Note: my daughter is actually seven, but I think this box is quite suitable for that age, and even a little older!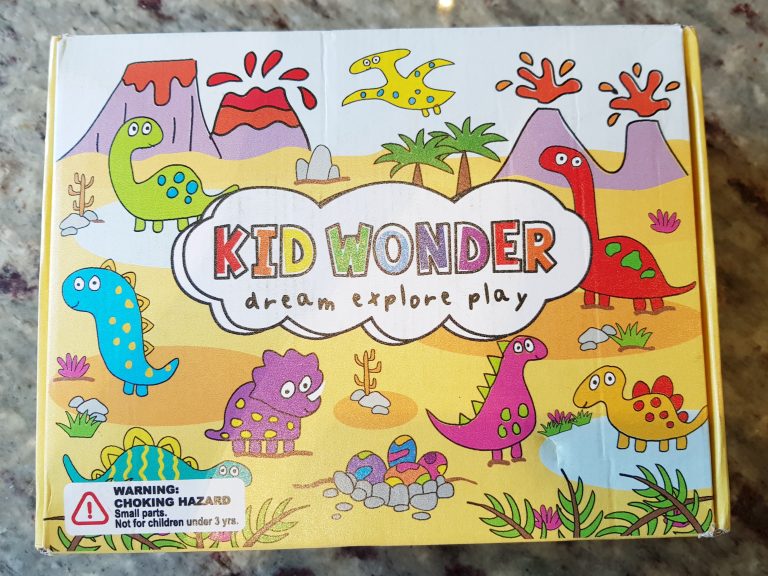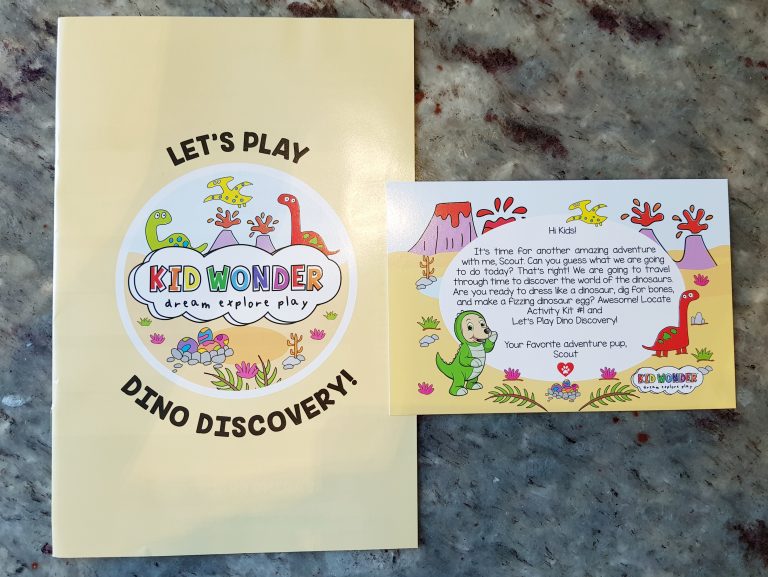 This month's theme is Dino Discovery! What kid doesn't love dinosaurs?
There are five things to make and do in the box, plus an activity book.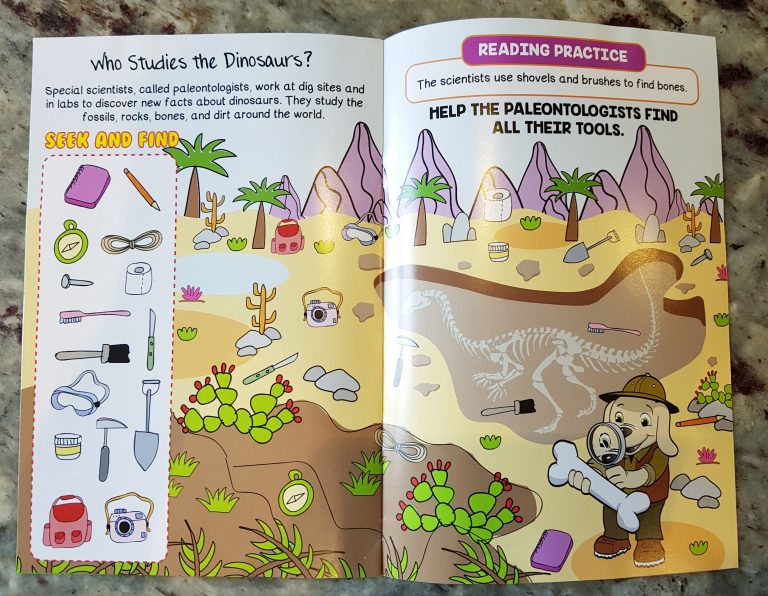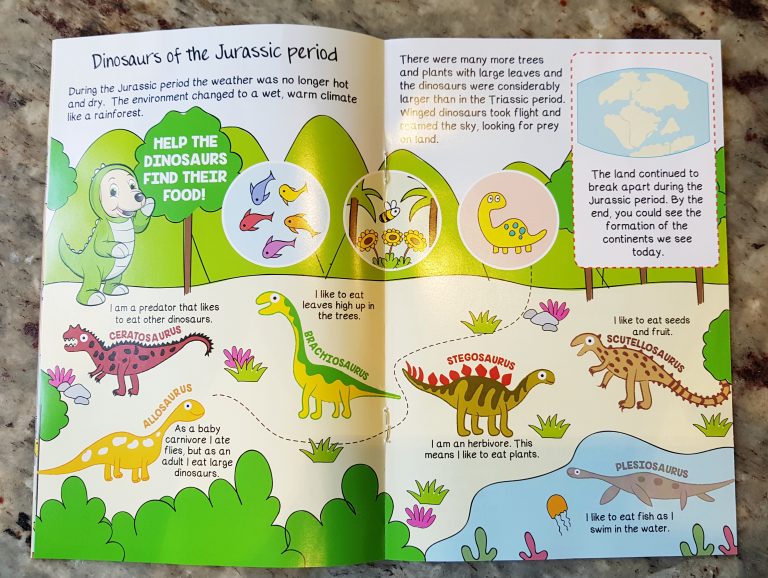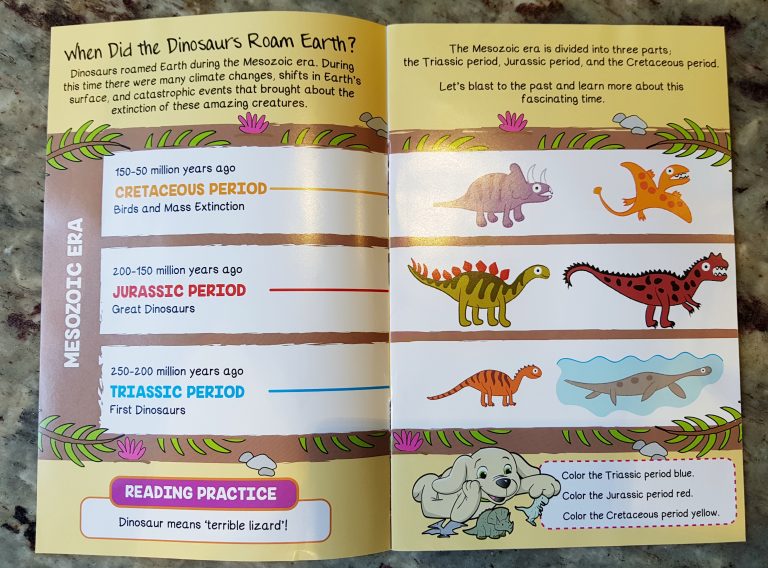 The activity book is excellent, it's well laid out, and there's lots of things to learn as well as all the fun activities.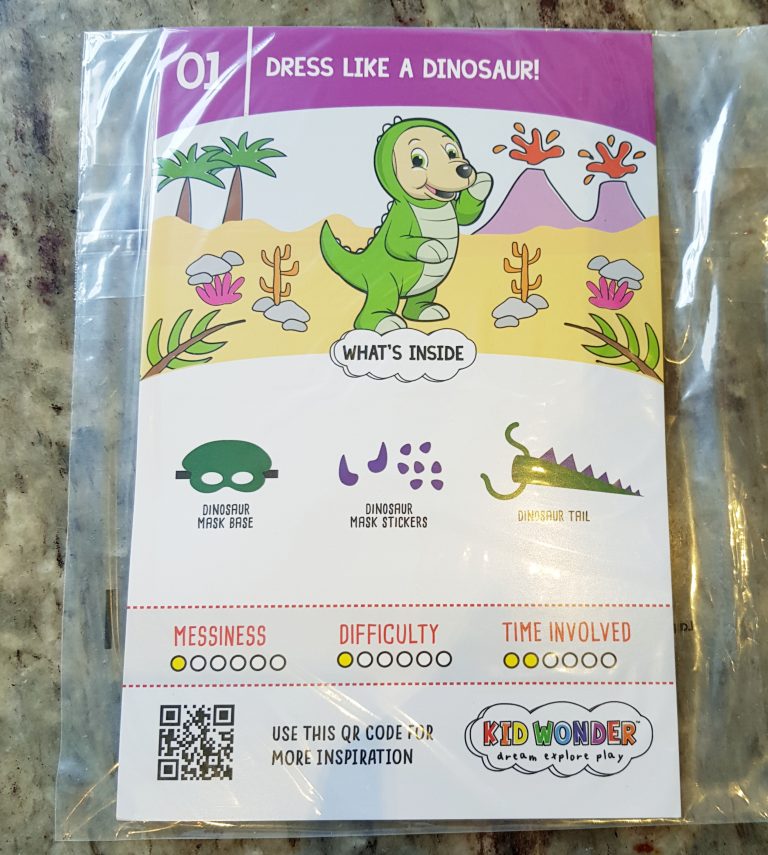 There's always a costume, and this one was fantastic!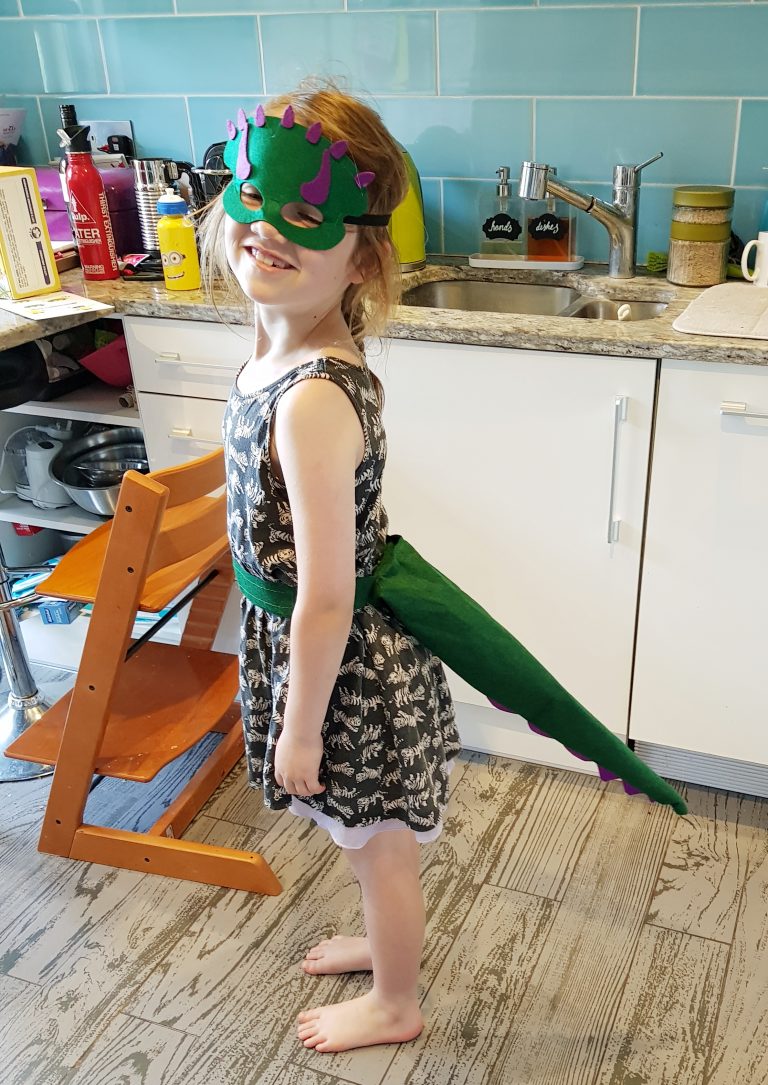 How awesome is that? Little C spent a long time rushing around and roaring!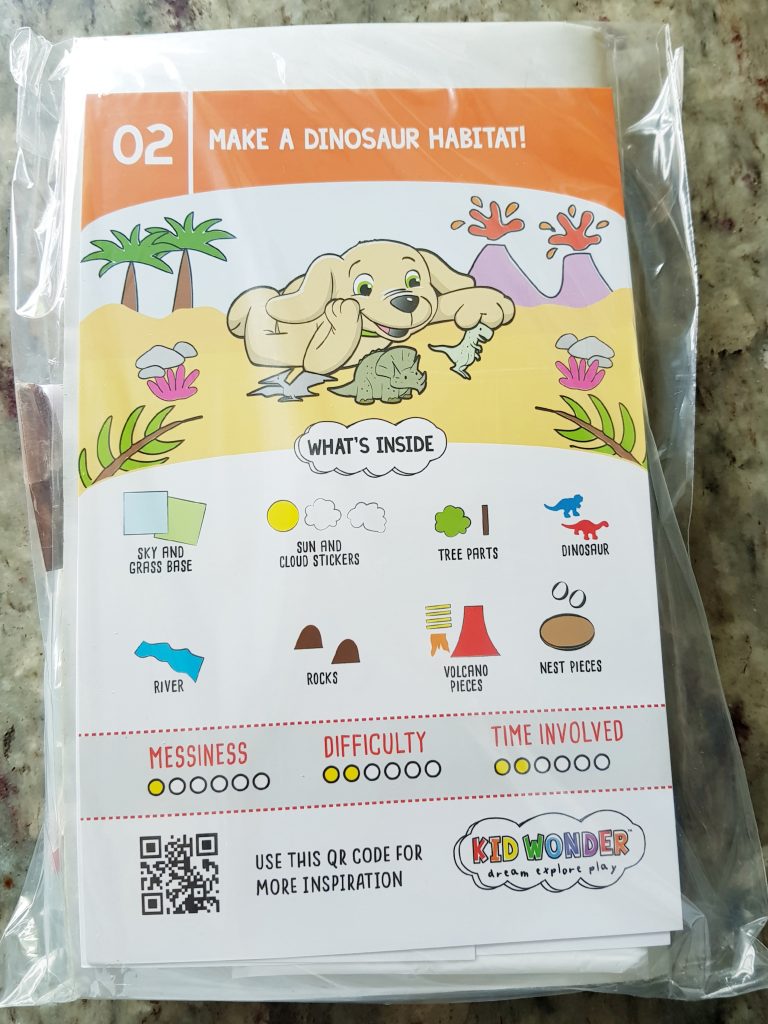 It was really fun to Make a Dinosaur Habitat.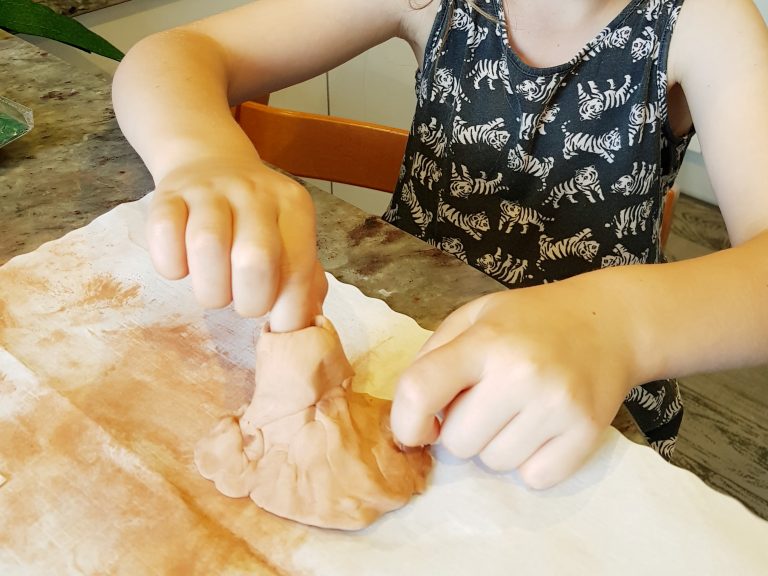 There was that amazing light clay and some brown paint to make a 3D volcano.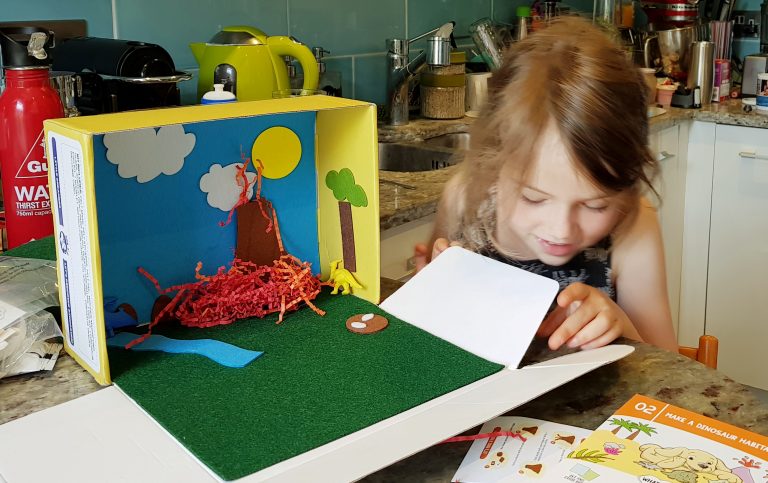 Then you could transform the box into a dinosaur scene with sticky felt and some toy dinosaurs. They are playing hide and seek here!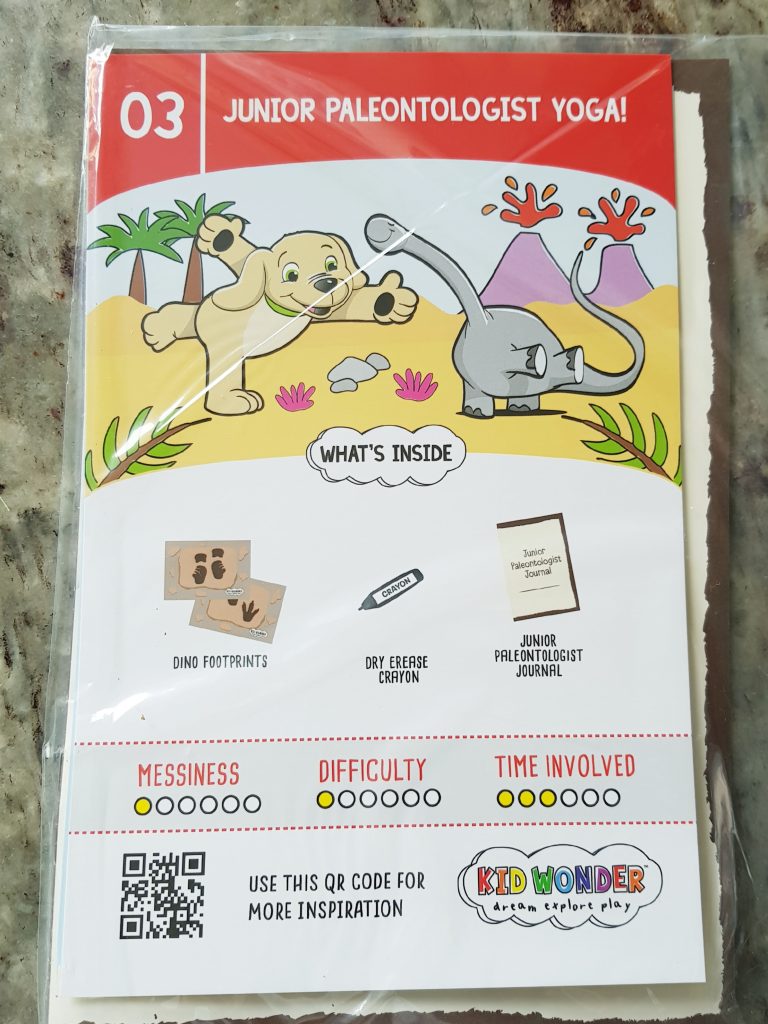 This has footprint cards to match with prints in the dinosaur journal. It turned out that our cards didn't seem to match, but it was still fun reading about the different dinosaurs.
There was also a little dinosaur-themed version of chutes and ladders, plus a die. Little C loves board games so we had a lot of fun with that!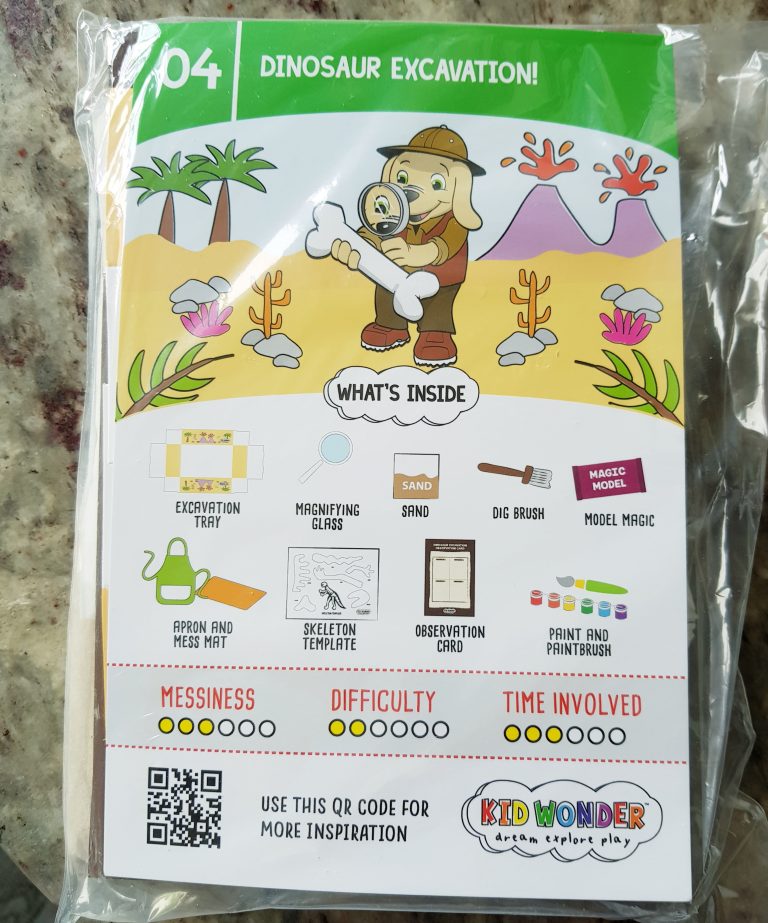 This is another great activity to make. We haven't actually had time to do it yet, but basically you make bones with the Model Magic, bury them in sand (included) and then excavate them! You also get a magnifying glass included, which really works properly.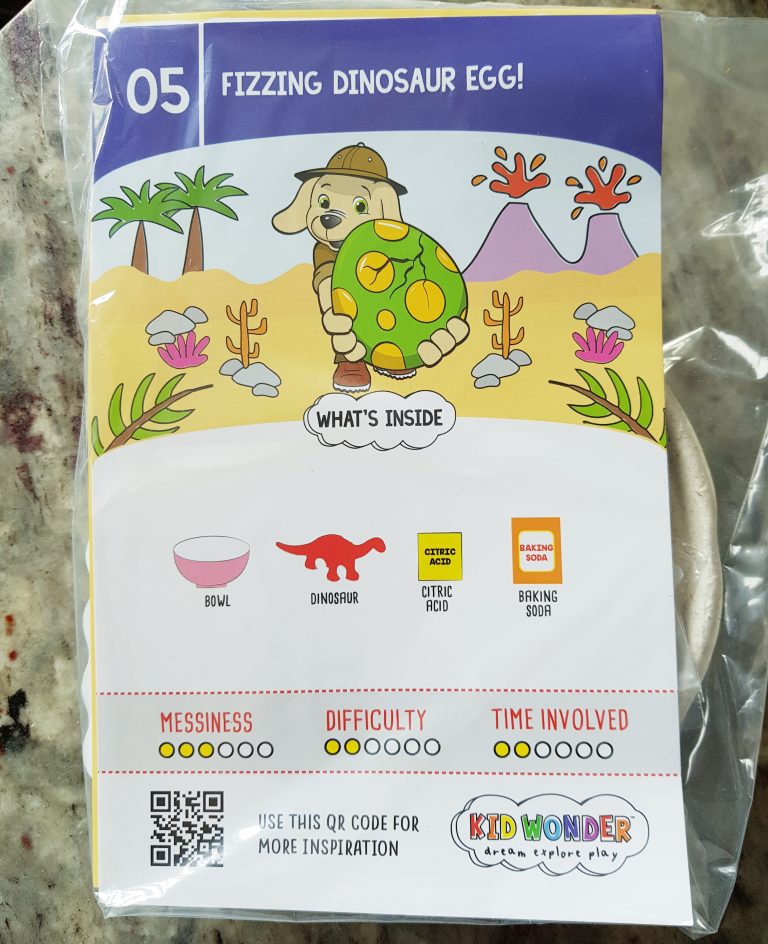 The last activity was relatively messy, but definitely fun. You mixed up the bicarb and citric acid with water to make a kind of crumbly dough, which you then shape into an egg around a plastic dinosaur. I don't think we did it quite right because the 'dough' turned out rather gloopy! But it didn't really matter.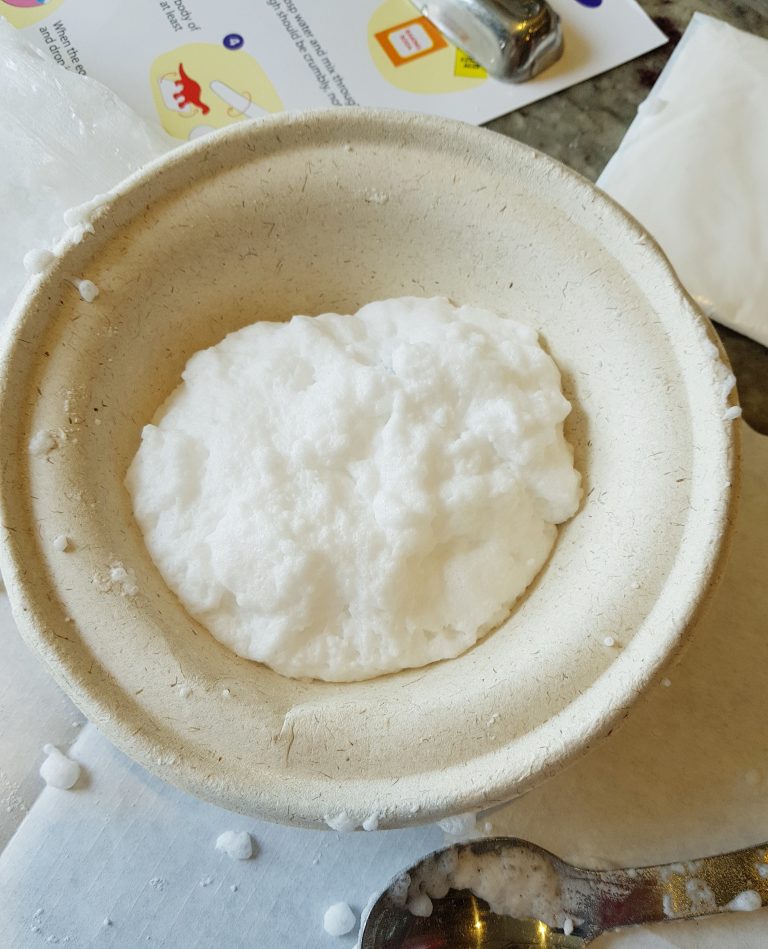 We poured it into the cardboard bowl (also included) and left it to dry.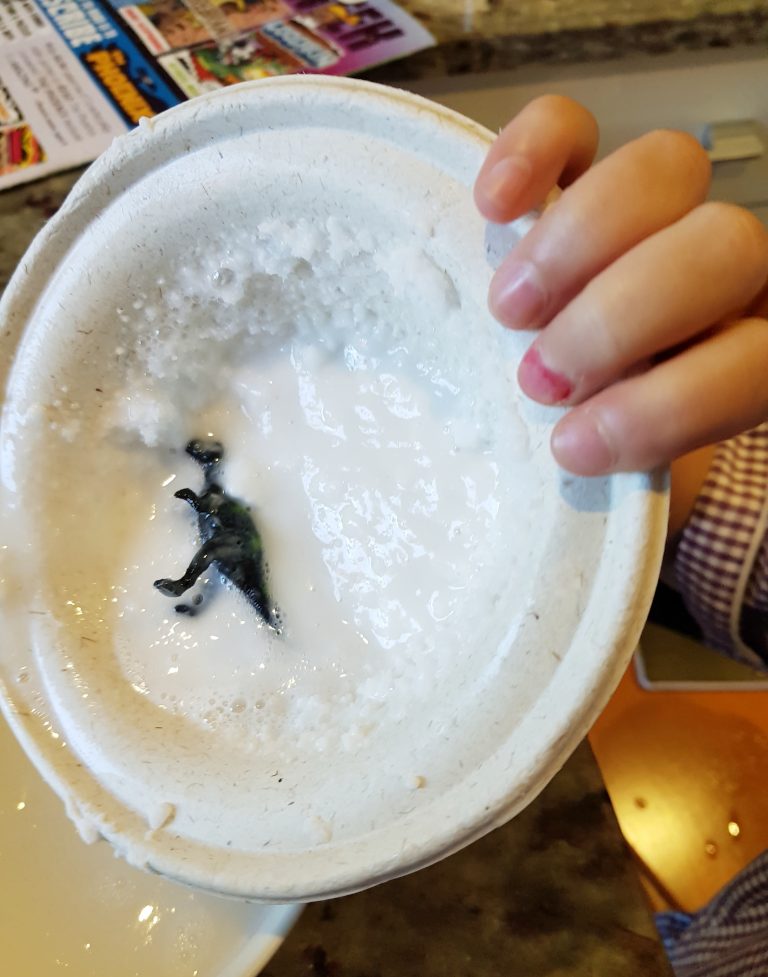 It didn't look anything like an egg, but the effect when Little C poured water on it was very satisfying! It bubbled and fizzed away revealing the little dinosaur.
I think this is my favourite one yet, not least because of that fantastic dinosaur tail. it's a wonderful addition to our dressing up box!
The activities are a lot of fun, even if we didn't do one quite right! I love all the modelling stuff, it's a great way for kids to be hands on and creative. Turning the box into a dinosaur scene is also a wonderful idea, there are so many ways to play with it.
There's a ton of good stuff in the activity book, it's definitely worth keeping around.
The cost of $24.95 is very good for what you get. We actually ran out of time on the day we were doing this (which is why we didn't get to one of the activities yet) , and you could definitely spread this out over a weekend. Plus you get the fantastic costume to use again and again!